2012 In Review
It's the final day of the year which means it is time for yet another recap of 2012. The blog has been kind of quiet the past couple weeks while I've enjoyed my time at home with my family and friends, but don't worry, it's not the end of Farsickness! I have a lot of great things planned for 2013. In the meantime, take a look back at 2012, the year the started this blog!
January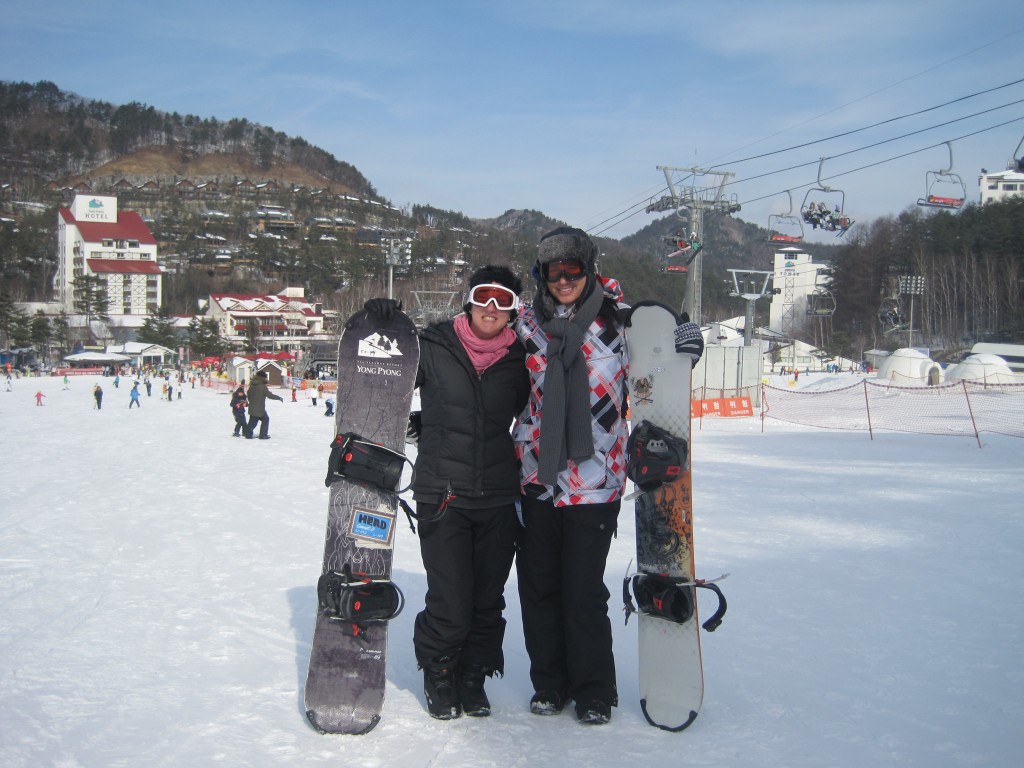 I rang in 2012 by crossing the international date line on a flight from the United States to Korea. I was excited- I'd just spent a wonderful week at home and had only two months left working 11 hour days before heading off on my four month trip around Southeast Asia. January is a particularly frigid month in Korea and I spent most of my time hunkered down in my apartment with the heat on high and a book in my hand. I did make a trip out to Pyeongchang, home of the 2018 Winter Olympics, where I attempted to learn to snowboard and spent a four day weekend eating and drinking around Seoul with a good friend who had a stopover on her way home from Asia.
February
Near the beginning of the month I made the decision to stay in Korea another year and began the arduous process of weeding out the good teaching jobs from the bad. I celebrated my 26th birthday in Itaewon with a group of great friends and in a few weeks said goodbye to my amazing students, my awesome coworkers, and my apartment as my first year in Korea came to a close.
March
I moved to northern Seoul on the first of the month and began my new job, teaching writing to sixth graders at a private elementary school, the next day. I spent the first few weeks of the months marveling at how amazing it was to finish work at the normal hour of 4:30 and by the end of the month I'd made my return to blogging.
April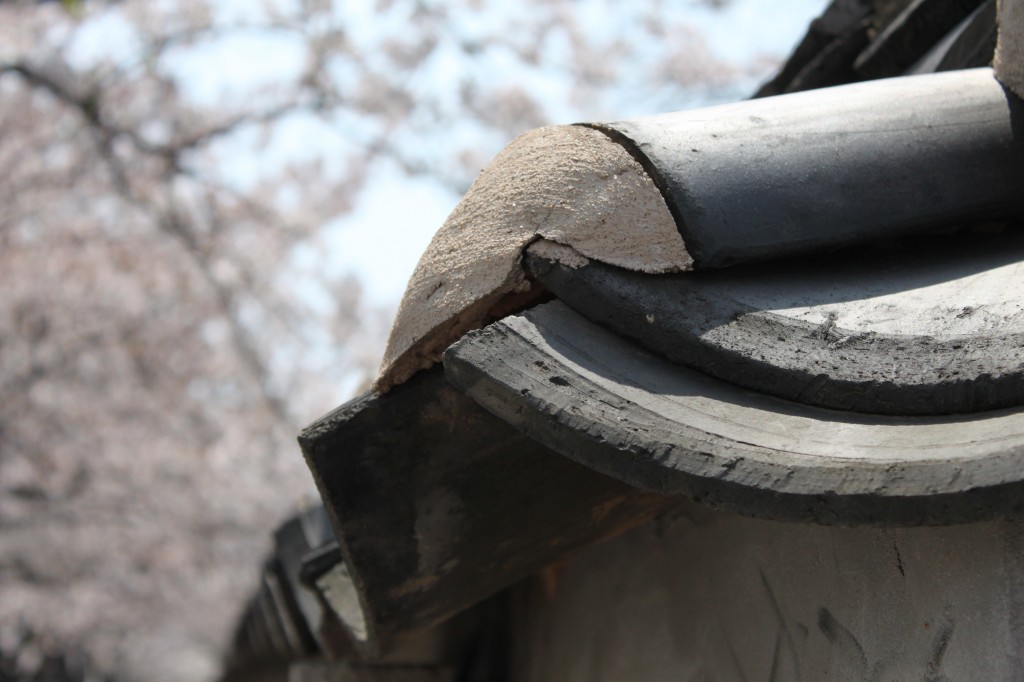 As the temperatures started to climb, it was time to make my first trip out of Seoul in 2012. Tara and I headed down to Gyeongju, a city known as Korea's outdoor museum, to ride bikes, revel in history, and check out the town's impressive cherry blossoms. Back in Seoul, I attended the city's first pop up restaurant and wandered around HBC in the pouring rain sampling some of Korea's finest craft beer.
May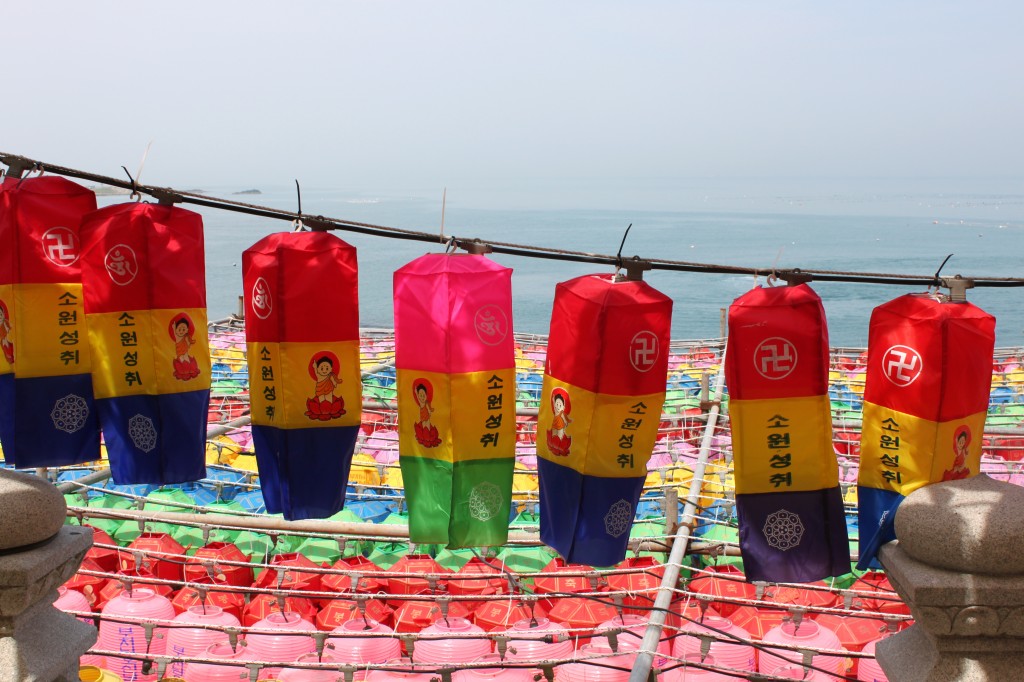 May is one of the most spectacular months weather wise in Korea with pleasant temperatures and very little rain. I took advantage of this and spent a lot of time outside knowing that the monsoons and oppressive heat would soon be on their way. I took a trip out to Muuido, an island near Seoul, with a group of friends where we drank beers, roasted hot dogs, and slept in huts on the beach. I also attended my first horse race, where I won almost $200 for the travel fund! I spent a three day weekend at the end of the month down in Busan, enjoying the sunshine and good company.
June
I spent most of June hanging around Seoul. During the week I was insanely busy wrapping up first semester, and the weekends were spent lounging around Yeouido Han River Park with beers and good friends. One Saturday, I made a day trip to Jebudo to check out the disappearing highway and overindulge in seashell barbecue. Most of the month, though, was spent counting down to July and summer vacation.
July
The first two weeks of July marked my last two full weeks of work for a month! I kicked off my two weeks of half day camps with a trip to Korea's craziest festival- Boryeong Mud Fest. The weather wasn't perfect but that didn't stop us from slathering on the mud and playing in the waves. The next weekend one of my Korean dreams came true. I saw 2NE1, my favorite K-pop group, in concert! They put on a phenomenal show and demonstrated why they should be Korea's number 1 export.
August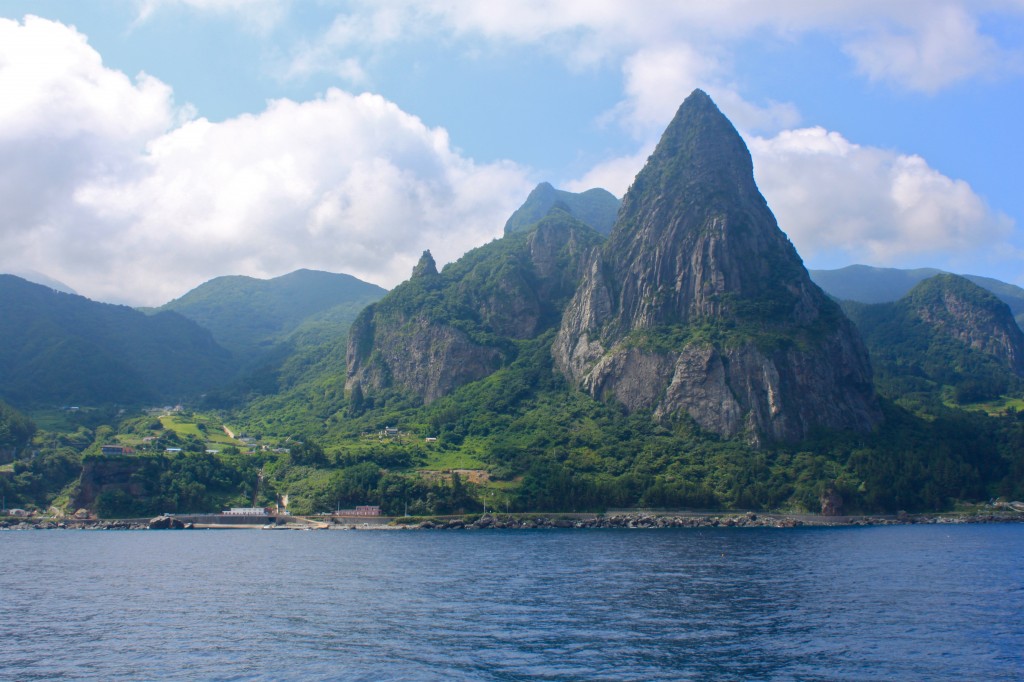 The beginning of August meant one thing- TWO WEEKS OF VACATION! To say I was excited would be an understatement. Tara and I had a mini tour of Korea planned. Our first stop was Ulleungdo, Korea's emerald isle. We took a boat tour of this barely touristed island, got horribly lost and discovered its true beauty, and ate some really delicious things. After a ferry ride back to the mainland, we spent a day relaxing in Pohang before our trip to the so called "Hawaii of Korea", Jeju Island. Upon arrival we scrapped our plans of tackling Korea's highest mountain and instead checked out a beautiful beach. The next few days mostly followed suit- beaches, peanut ice cream, and the best Indian food I've ever had. The only exception to these few days of pleasure? The time I thought I was dying while trying to climb a volcanic crater. Back in Seoul, I still had a few days of vacation which I used to eat: great handcut noodles at Namdaemun Market and live octopus at Noryangjin Fish Market.
September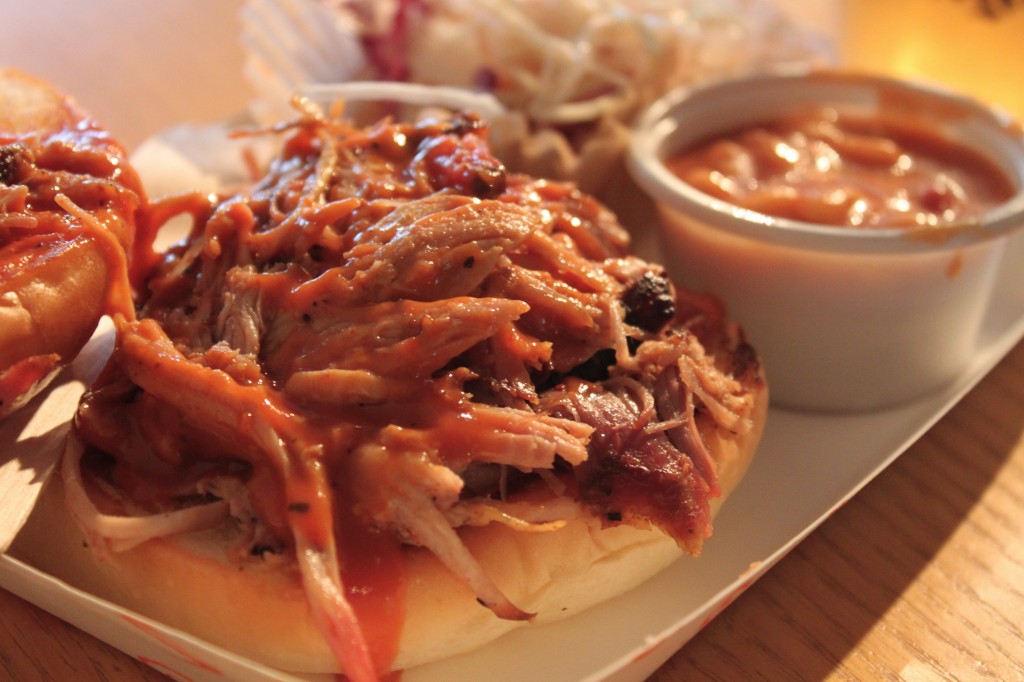 The first month of my last semester of teaching in Korea was mostly spent catching up on blogging and starting to really buckle down on the saving plan. The best parts of an otherwise somewhat boring month? Authentic Alabama barbecue from Linus' Bama Style Barbecue and taking part in the Seoul Subway Challenge, a collaborative project among bloggers in Korea.
October
October was another busy month. I took a solo trip to Tokyo at the beginning of the month and discovered why this city is mentioned alongside some of the world's greatest. I had a fantastic time learning about Shintoism, indulging in the weirder side of Japanese culture, eating delicious food, and extending my life by 21 years. The next weekend, Tara and I went to Seoraksan National Park in search of fall colors and two weeks later my friend from home came for a quick visit. We toured Bukchon Hanok Village, gave her a taste of Korean nightlife in Itaewon and Hongdae, and attended a Korean cooking class.
November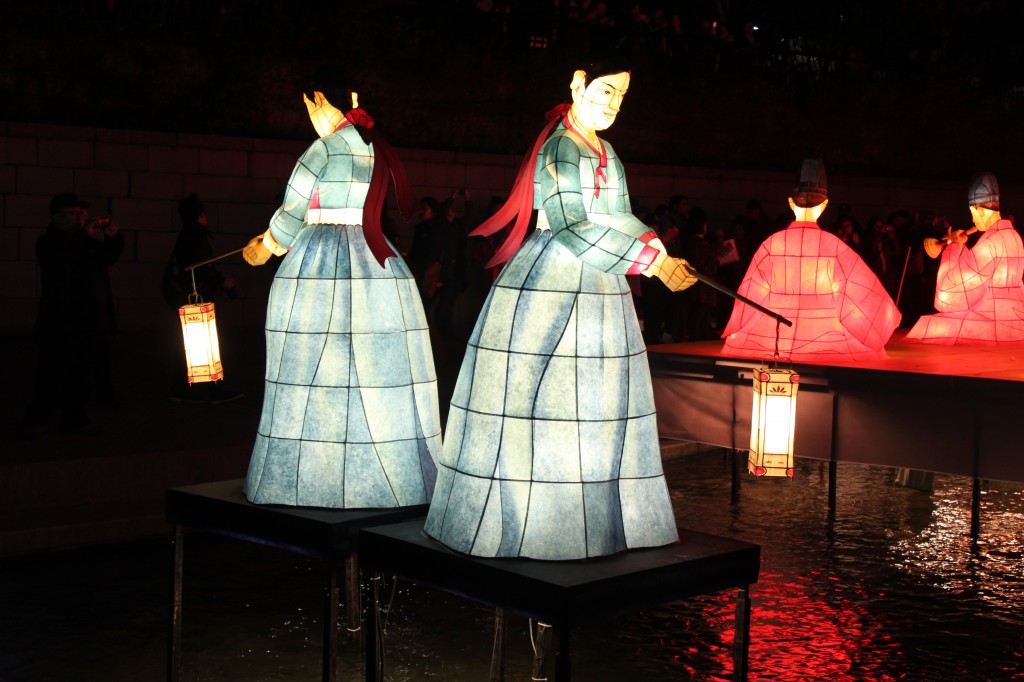 After October, I pledged to stay in my apartment every weekend in an effort to save money. While that didn't exactly happen, it was a far more low key month. The first weekend I attended the Seoul Lantern Festival. Brightly colored lanterns representing different parts of Korean history lit Cheonggyecheon Stream in downtown Seoul. My cousin was in town for a weekend and Tara and I introduced him to some of our favorite sports in Hongdae. The following week we celebrated a less than traditional Thanksgiving in a bar. Abortion shots were involved.
December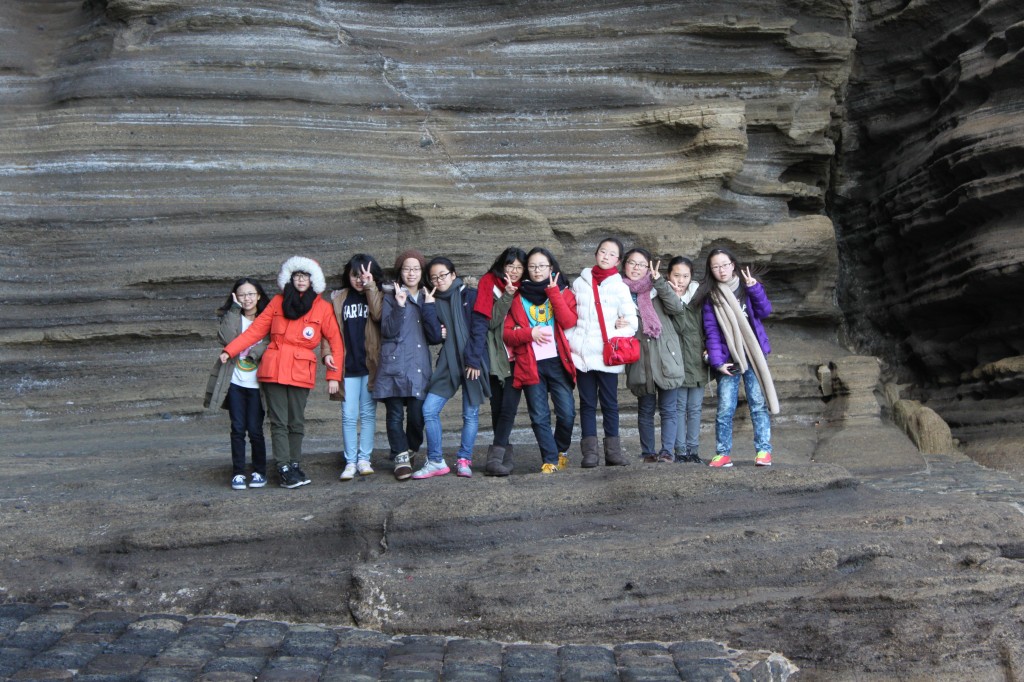 I was very happy to see the final month of 2012 roll around. The semester ended, there was a birthday celebration for Sheryll at the Coex Wine Buffett, I spent a week on Jeju Island with my school that surpassed all my expectations, and I came back to the United States for the first time in a year! I've spent the last almost two weeks hanging out with my family, catching up with friends, eating far too much, and taste testing IPAs. I even got to go home to Michigan for the first time in two years. A fantastic end to a pretty great year!
2012 was good, but now I say, bring on 2013! It's time to say goodbye to Korea and travel! Happy New Year!
What was your favorite memory from 2012? What are you most looking forward to in 2013?