Namdaemun Market's Kalguksu Alley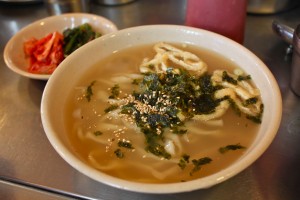 I'm not a huge fan of markets. I feel like a bad traveler even admitting this, but my dislike of these chaotic, crowded places was one of the biggest reasons it took me so long to visit the Kalguksu Alley at Seoul's historic Namdaemun Market. But, if there's one thing that would make me overcome my fear of screaming ajummas (older Korean women known for their fighting spirit and animal print clothing) and pushy patrons, it would be food. Particularly kalguksu, the knife cut noodles I've raved about before, and consider to be one of my favorite Korean foods.
Namdaemun Market is a large, on the of the largest in Korea, historical market near the center of the city. Almost always bustling, one could seemingly buy just about anything there. But I didn't come for cheap clothes, knock off sunglasses, or colorful dishes. I came to eat. Namdaemun Market is known to have the best kalguksu, knife cut noodles in a broth with vegetables (usually carrot and zucchini) and chili, in the city.
Located just inside Namdaemun's Gate 6 through a plastic curtain, Kalguksu Alley is a tiny street lined with ajummas beckoning you to their restaurant, metal counters, and stools. Getting a seat is known to be difficult, especially during lunch time, so I was a little nervous when Heidi and I arrived a little after noon. Luckily, as soon I pushed the curtain aside, an ajumma motioned us toward two empty stools right near the entrance. There's no worry as to where you end up sitting, all of the restaurants serve the same menu for the same price.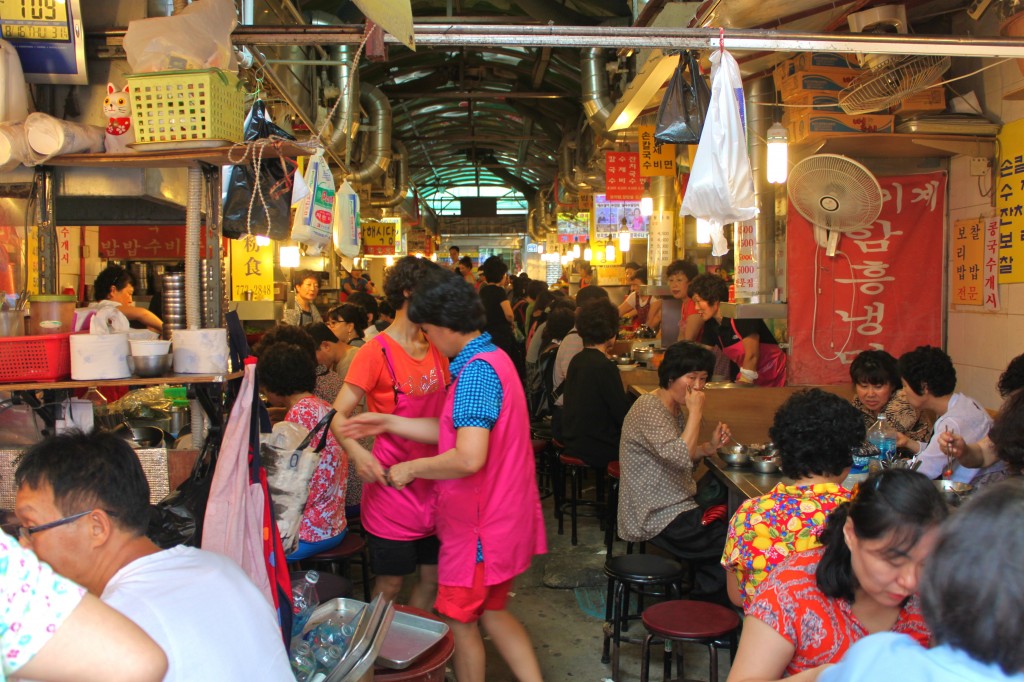 We sat down among the mostly Korean crowd and I ordered us two bowls of kalguksu. Before the main course arrived we were each given complimentary (known in Korean as 'service-uh') bowls of borimbap, a bibimbap stye dish served with barley rice instead of white rice.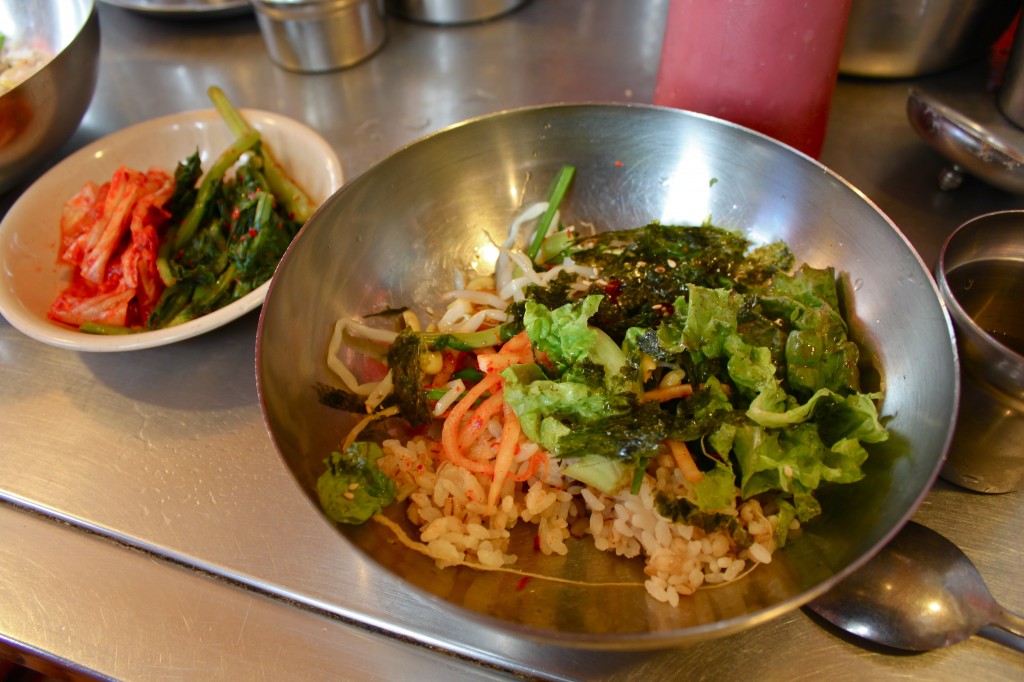 Two steaming bowls of kalguksu were soon set down before us. I immediately plunged my chopsticks into the bowl and began slurping down noodles, burning my lips, mouth, and throat in the process. The kalguksu of Namdaemun Market did not disappoint. The broth was perfectly salty and flavorful, a hint of seafood and a little spiciness thanks to a dab of red pepper paste. I alternated spoonfuls of broth and mouthfuls of tangled, tender noodles until my bowl was empty.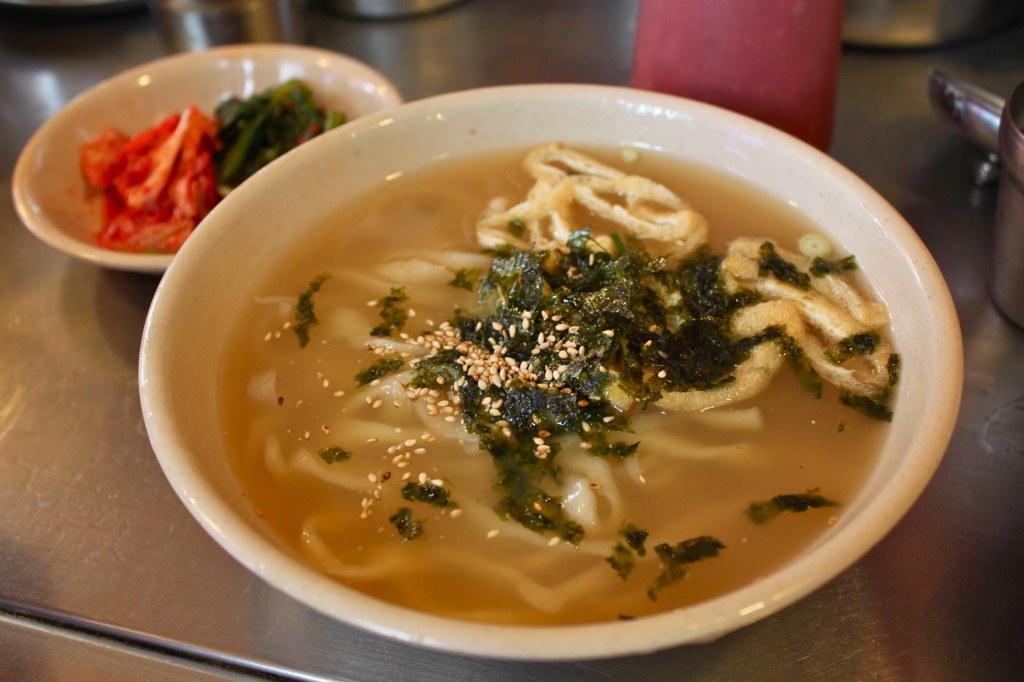 I got up to pay (4,500 won per bowl) and the ajumma who ran the restaurant looked me in the eyes, smiled, and said, "See you everyday!"
If only!
How to get there: This site has good directions and a handy map near the bottom of the page. If you happen to get lost like I did, there are plenty of information booths with English speakers who will kindly guide you in the right directions.
Do you like markets? What's the best thing you've had to eat at one?
If you haven't already, please 'Like' Farsickness on Facebook and stay up to date on all my travels and posts! Your support is greatly appreciated.