Eating Live Octopus at Noryangjin Fish Market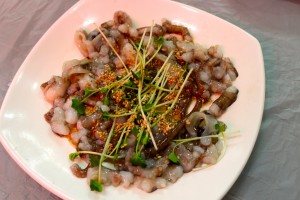 I will eat just about anything, so when I first came to Korea and learned that live baby octopus is considered a healthy delicacy, I knew I had to try it. Not surprisingly, there weren't too many people eager to join me on this culinary adventure, and I kept pushing it off. That was until Tara's friend, Heidi, started planning a trip to Korea. Months before even meeting we made a pact. We would eat live octopus when she came to Korea in August.
Sannakji, as the dish is called in Korean, is a baby octopus that is cut into small pieces while still alive then doused in sesame oil and served up, tentacles still moving. Sannakji is quite popular in Korea, and easy to find at most restaurants that serve raw fish, but we decided to get it straight from the source at Noryangjin Fish Market. Noryangjin is a wholesale fish market, and one of the most popular tourist attractions in Seoul. Visitors can purchase fresh sea creatures and fish to be taken home, or can opt to have it cut into sashimi slices right at the market.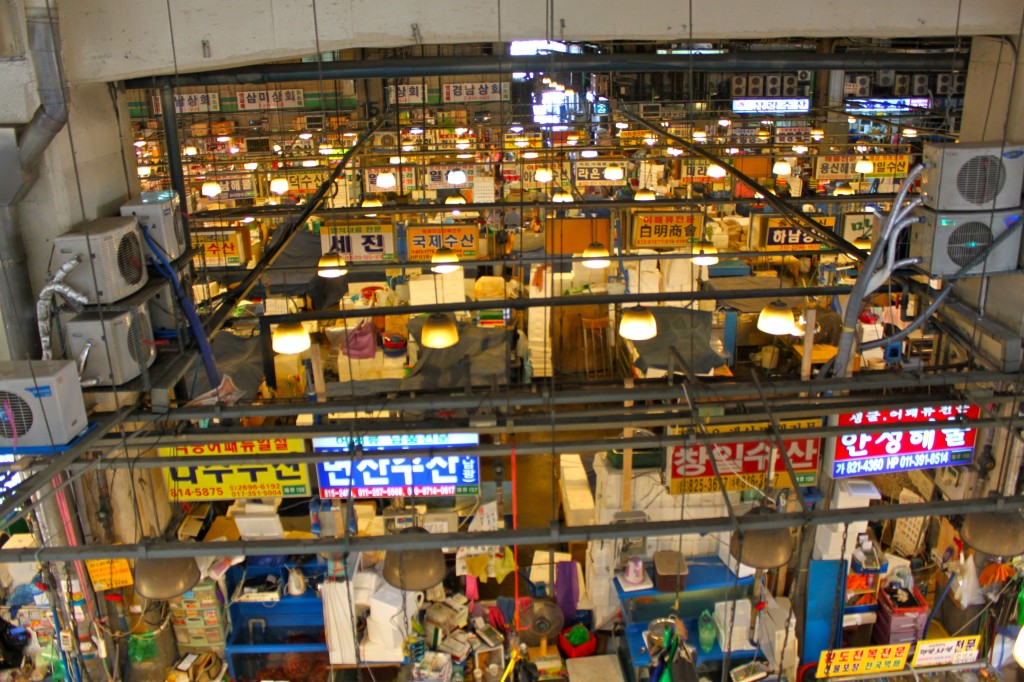 We took Line 1 to Noryangjin Market Station. As soon as we got off the air smelled strongly of fish and we followed the signs to the bridge that connects the station to the market. Soon we'd descended down into the madness that is Noryangjin. Narrow passageways were lined with screaming merchants, tanks full of swimming fish, and bins of ice piled high with shellfish.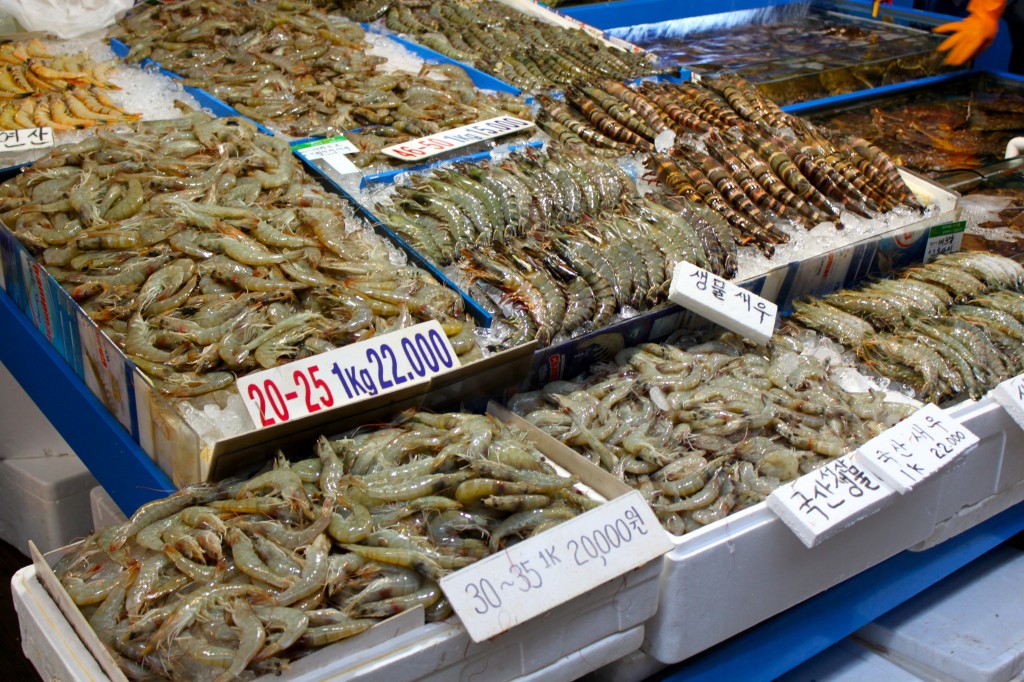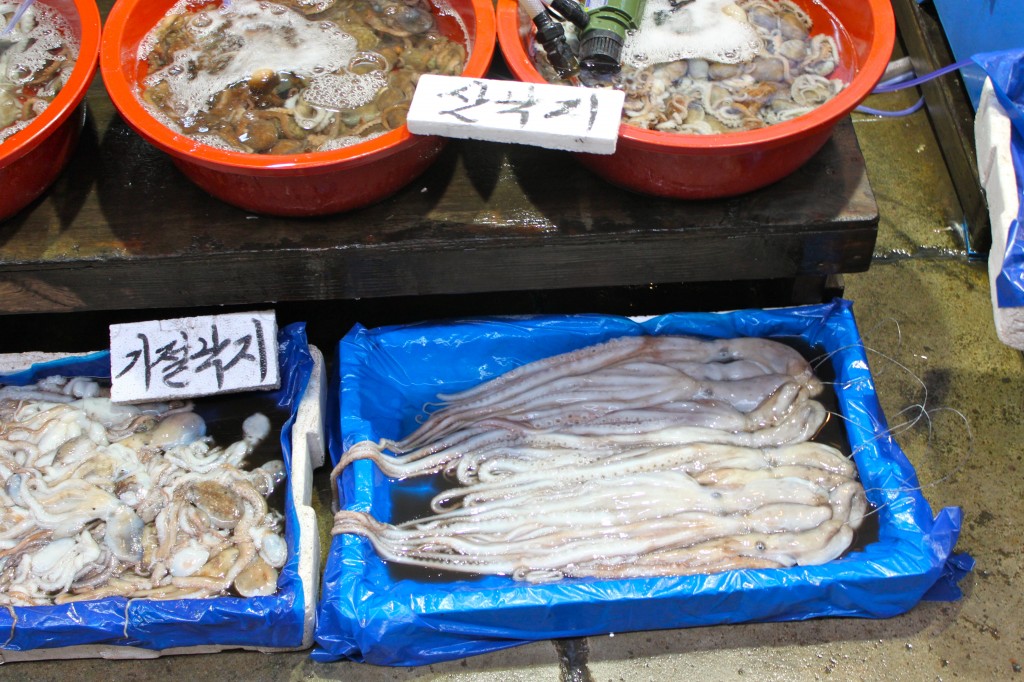 Most of the stands sell similar items, so we walked up to one of the first and pointed to a bowl of baby octopuses. The lady running the stand informed us that the medium sized ones are the most delicious, and soon two of them (for 10,000 won) were in a plastic bag ready to be chopped up.
We sat down on the floor of a restaurant on the second floor of the market and waited while the owner prepared the sannakji. I was fairly nervous at this point. Eating live octopus could be dangerous. Thoughts of the Korean women who had been impregnated by a raw squid earlier in the summer, or choking to death as a tentacle stuck to my throat filled my head. But before I had time to run away in fear, a plate of writhing octopus was placed down on the table in front of me.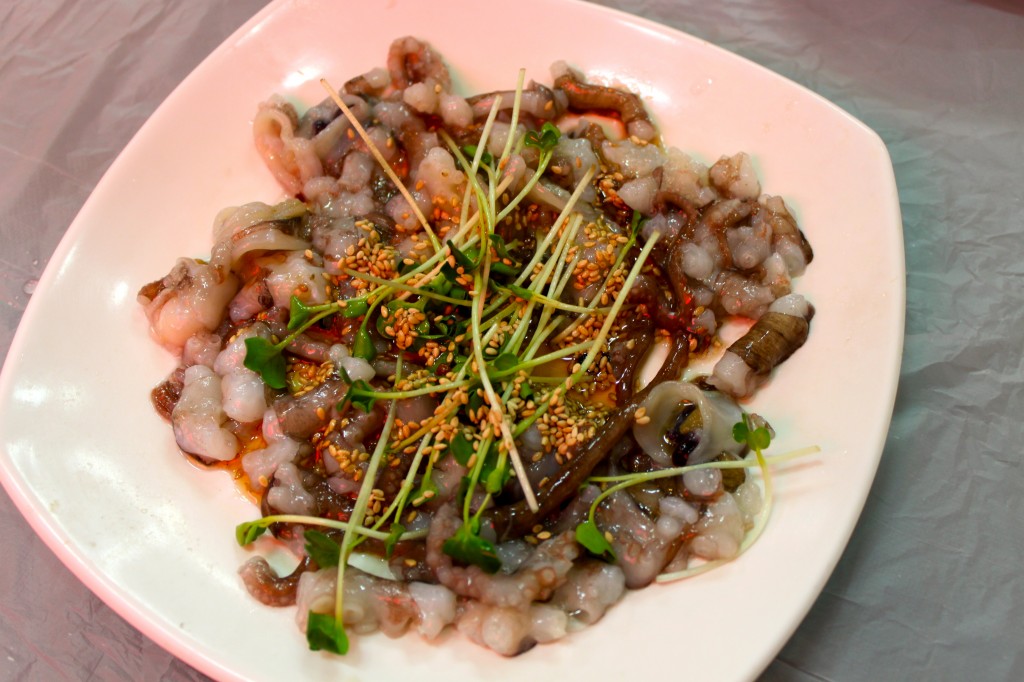 I grabbed a piece with my chopsticks and placed it in my mouth. Before I even had time to start chewing, the tentacles had started to suction to the inside of cheek and I let out a bit of shriek, much to the delight of the others in the restaurant.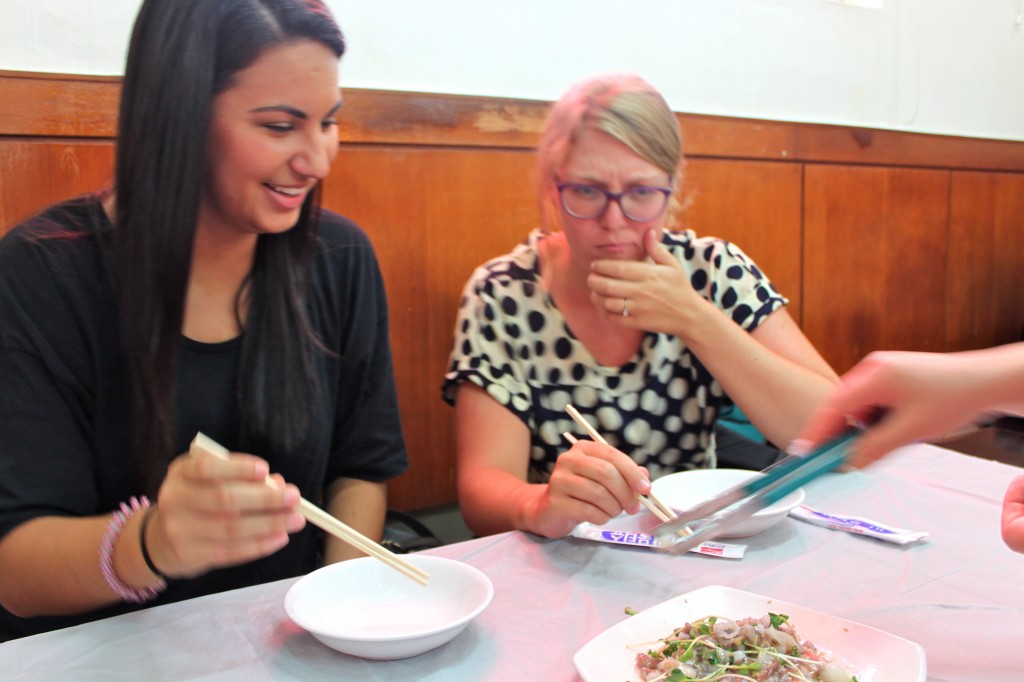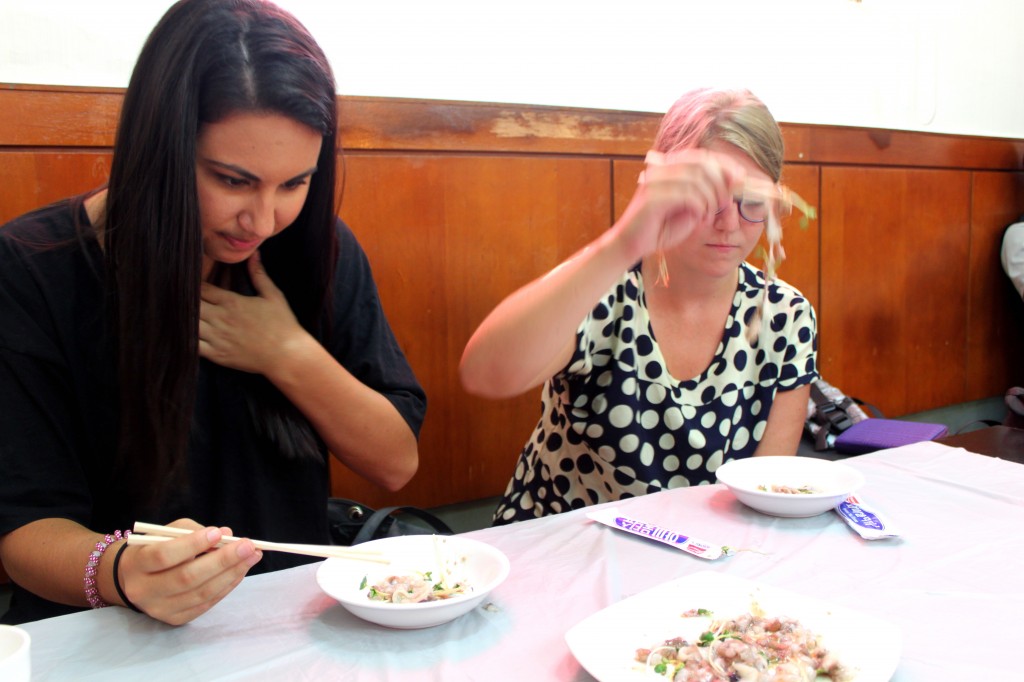 I continued eating, making sure I bit down straight away and chewed thoroughly, and actually started to enjoy it. The octopus was cold and fresh, albeit a little chewy, and the sesame oil gave it a slightly salty taste. Heidi and I finished off most of the plate, leaving only the pieces with eyeballs attached behind and feeling quite accomplished.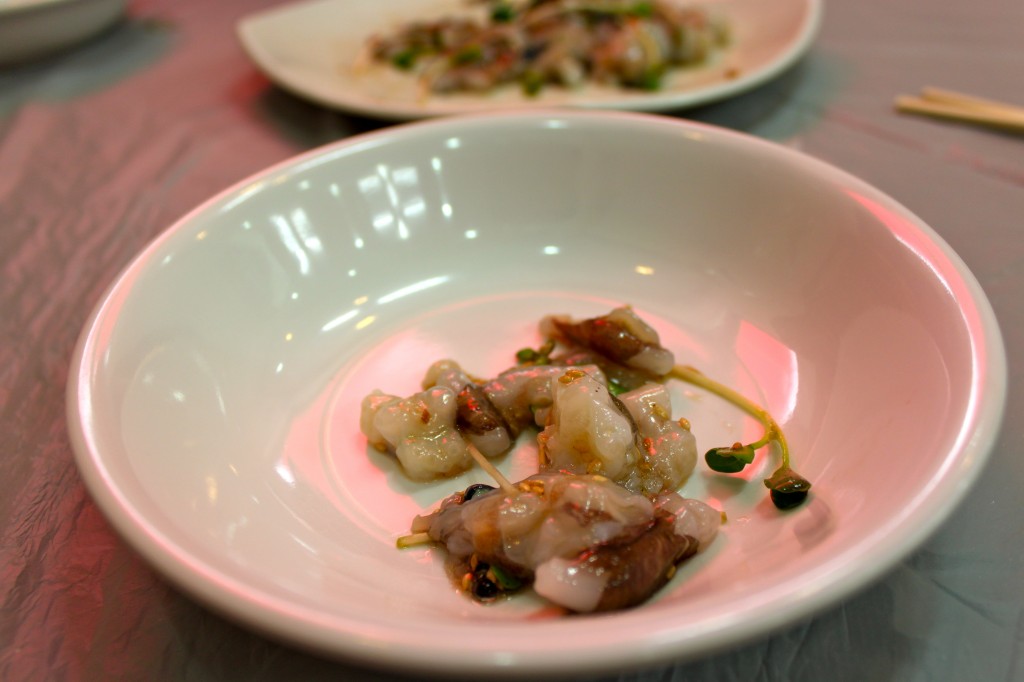 Do you like trying new food when you travel? What's the strangest thing you've ever eaten on the road?
If you haven't already, please 'Like' Farsickness on Facebook and stay up to date on all my travels and posts! Your support is greatly appreciated.