A Day on Jebudo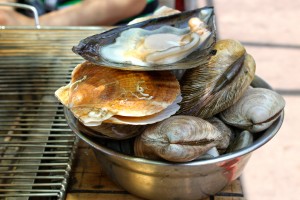 This weekend I discovered the perfect summer day trip from Seoul. Jebudo, a small island about an hour and a half away from Seoul by car, boasts a small beach, countless clam restaurants, and some impressive scenery. Though there probably isn't enough to do to warrant a weekend trip, Jebudo offers the perfect break from the stickiness of the city on a hot day.
Like its west coast island brethren, Muuido and Seonyudo, Jebudo is subject to some strange seeming tidal patterns. The island is connected to the mainland by a narrow, barely two lane highway. Twice a day this street becomes completely covered by water making it impassable for hours at a time. Based on the lunar cycle, this happens at a different time each day and schedules can be found at the tourist information office allowing you to accurately plan a trip.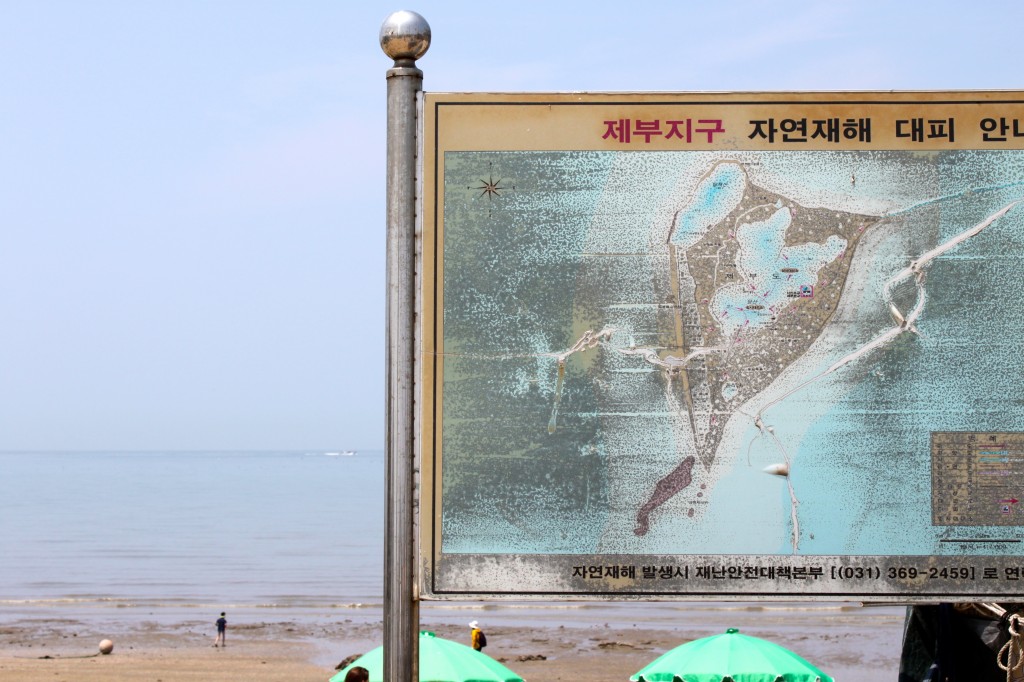 When I arrived on the island, around 11:30 in the morning, it was low tide. The water had receded far from the coast line and tourists flocked the shores to dig for clams. A variety of species can be found on the island and clam digging is one of the biggest attractions. Rubber boots and clam digging tools (Shovel? Hoe? I have no idea of the name, but you apparently need it) are available to rent on the beach. I didn't partake, but instead walked around looking at the giant rock formations rising from the would be sea and gawking at the Korean women trying to navigate the rocky path in four inch platform heels.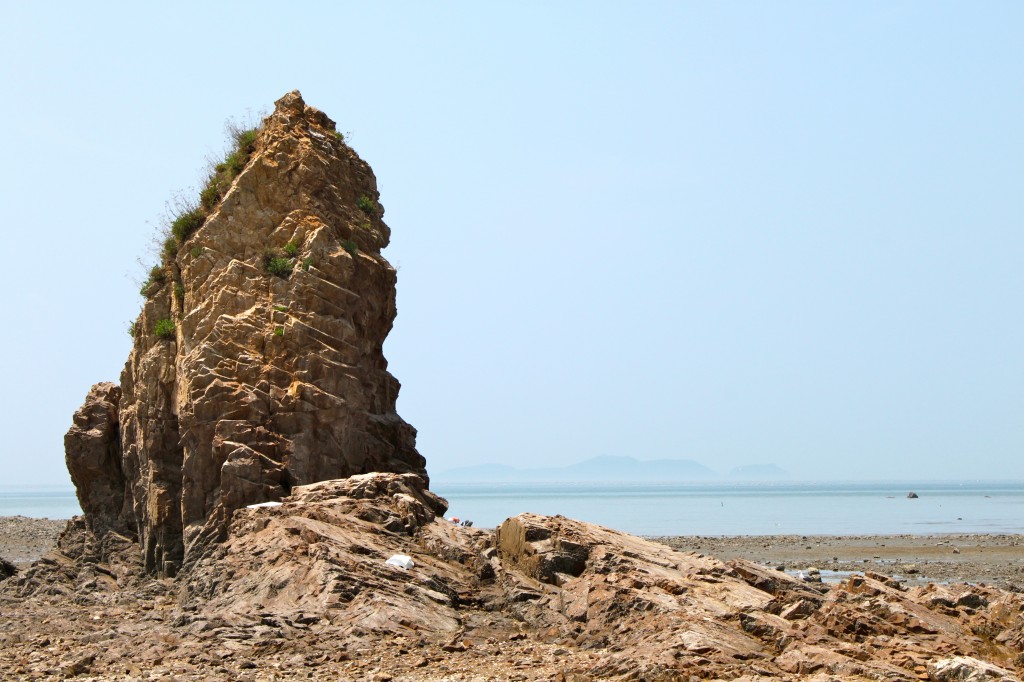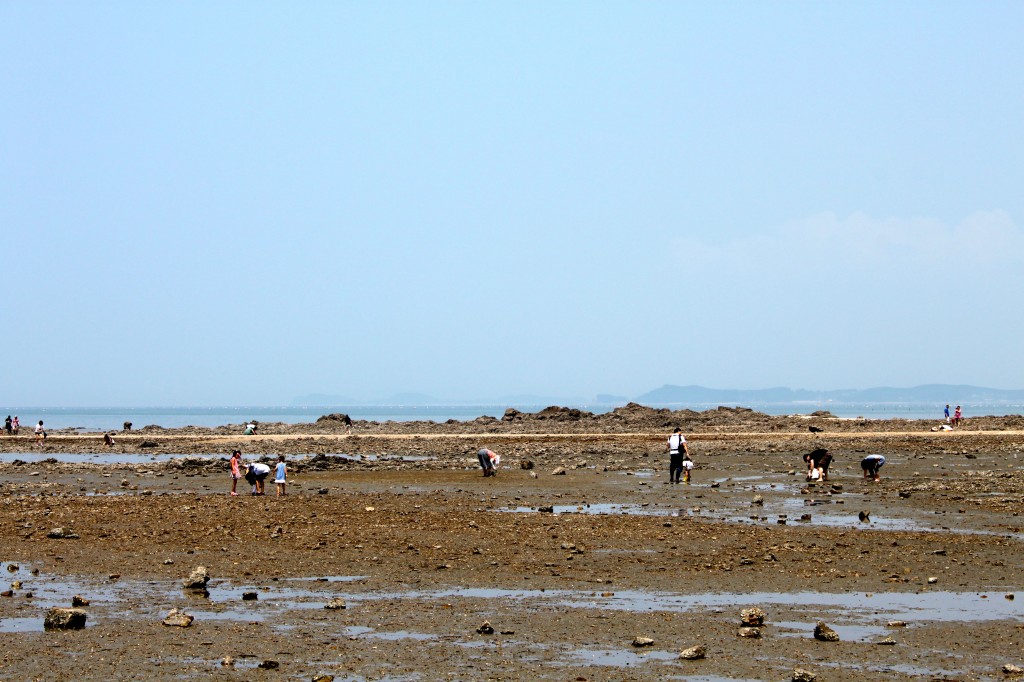 Even during low tide the beach on Jebudo is swimmable, something that isn't true on other islands like Muuido. Far from crowded, this is the perfect place to lay a towel (or a pitch a tent, if you're so inclined), catch some rays, and get your toes wet. Everyone, from families to young couples, seemed to enjoy frolicking in the gentle surf.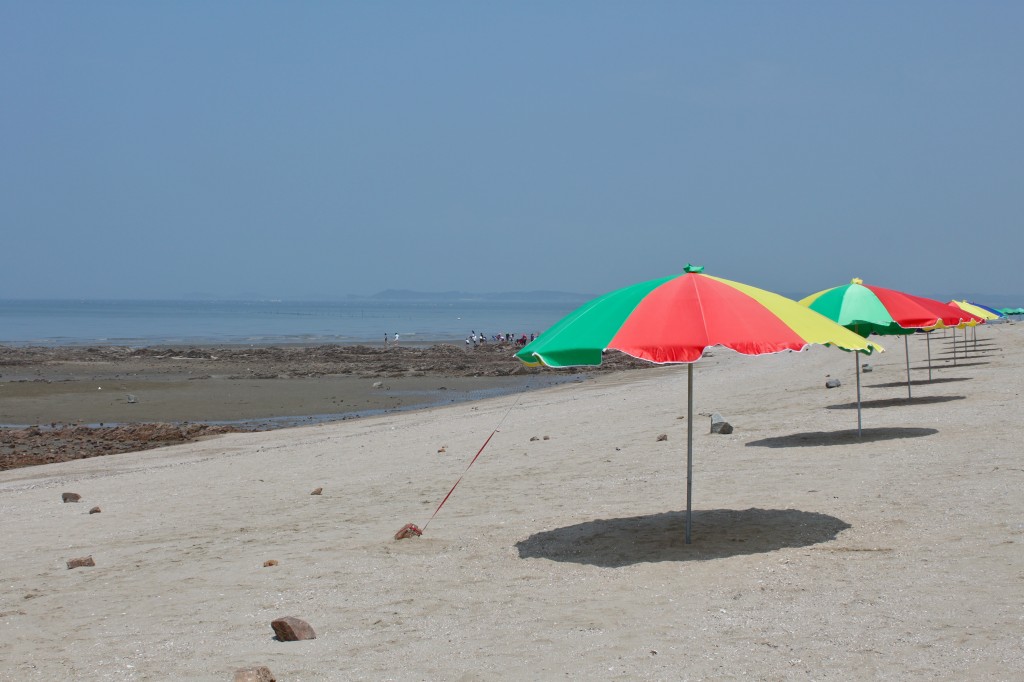 After a walk along the beach, my group and I walked up the stairs to the main street. One type of establishment primarily lines this seafront street: the clam bake restaurant. Set up like a traditional Korean barbecue restaurant, there is a grill at the table and plenty of side dishes, but instead of a plate of raw meat, you are served a bowl filled with countless varieties of fresh clams. A Korean friend was able to negotiate a great price for us; all you can eat for 20,000 won a person.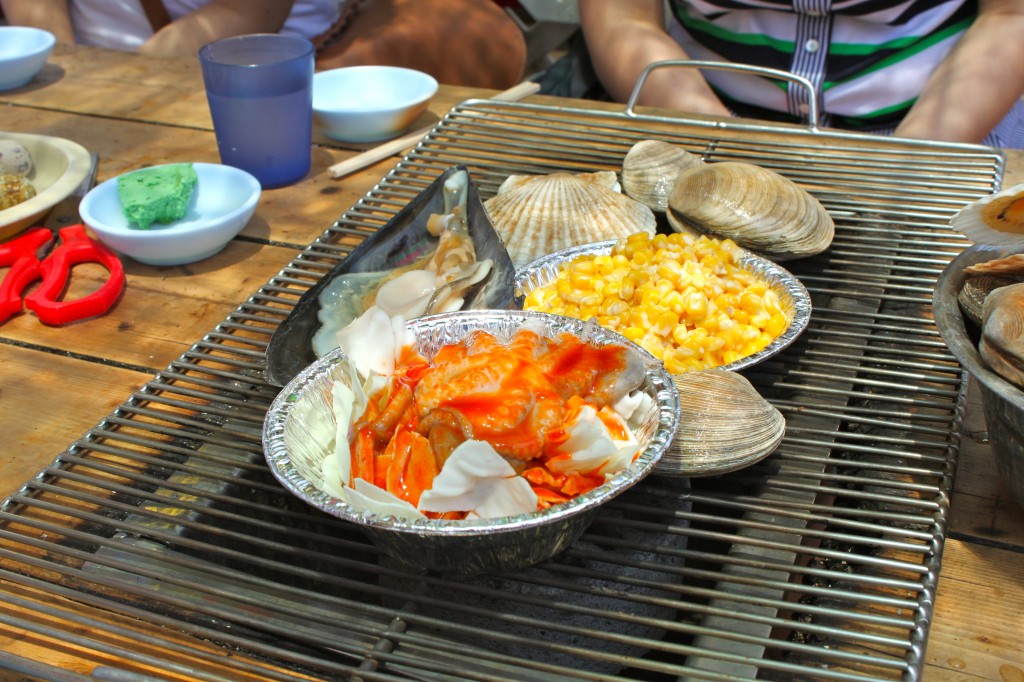 We spent the next couple of hours tearing shells apart, ripping heads off grilled shrimp, and over indulging in some of the freshest seafood I've ever tasted. At the end of the meal we were offered kalguksu, a soup with hand cut noodles. Though stuffed, I can never turn down kalguksu. And I'm glad I didn't because this one far exceeded any other Korean noodle I've experienced thus far. The garlicky broth was thick and cloudy with the perfect level of saltiness from the small clams. The noodles were tender, and zucchini and carrots provided some nice crunch for a variety of texture.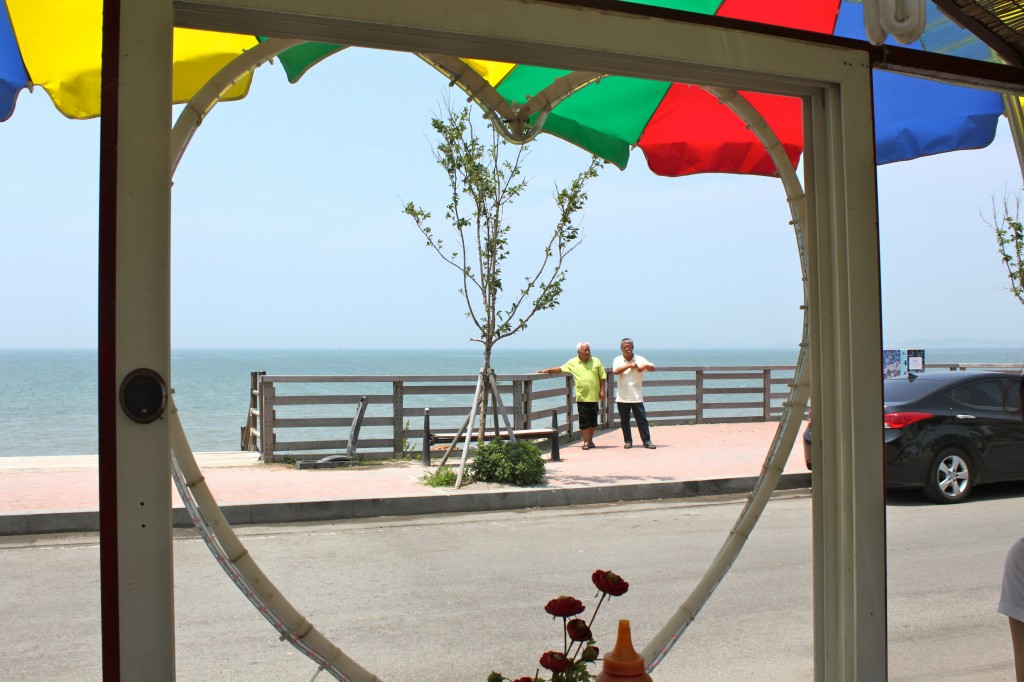 By the end of our meal it was high tide, meaning the highway had disappeared and the clam diggers had made their way to the now slightly more crowded beach. We found a patch of sand to sit on and wait the tide out. The screeching of the seagulls and moaning of the sea breeze made me feel a million miles away from crazy, congested nature of Seoul. After the tide had made its way far enough out, we clamored back into the car, and made it back to the city in under two hours. Far from the million miles it had once seemed.
How to get there: I was lucky enough to grab a ride from someone with a car, but there are public transportation options available, though they will probably take you longer than driving. Visit Korea's page on Jebudo provides a couple of options from Suwon or Geumjeong Stations on Line 1. 
If you haven't already, please 'Like' Farsickness on Facebook and stay up to date on all my travels and posts! Your support is greatly appreciated.