Seoul Subway Challenge: Line 5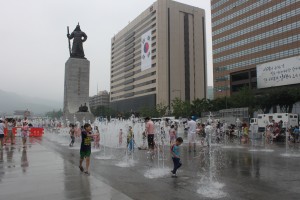 During a Seoul blogger lunch a few months ago Tom, the mastermind behind Waegook Tom, came up with a fantastic idea for a blogger collaboration. Called the Seoul Subway Challenge, the basic idea is that nine bloggers each take one of Seoul's nine numbered subway lines and get off at a minimum of five stops. The purpose of this project is to show another side of Seoul, not just what is outside of Itaewon, Gangnam, and Hongik University stations.
The line I chose for the Seoul Subway Challenge is Line 5, also known as the purple line. Line 5 was opened in 1995 and runs across the city from west to east, and passes through the central business district, some of the busiest neighborhoods in the city, and Gimpo Airport. Until recently, Line 5 was the longest completely underground subway in world, but was overtaken by China's Guangzhou Metro Line 3 last month.
Line 5 was the subway line I lived on when I first moved to Korea, and I've had a lot of fun living on, playing on, and exploring this line.
Olympic Park
Located in eastern Seoul after Line 5 splits into two branches at Gangdong, Olympic Park Station provides easy access to some of the stadiums used for the 1988 Olympics. I saw 2NE1 in concert and attended a B-Boy competition at the Gymnastic's Stadium near to the station. A little farther away, Olympic Park becomes less Olympic and more park. Kids pedaling around on bikes, picnicking couples, and families throwing around a frisbee are a common sight here.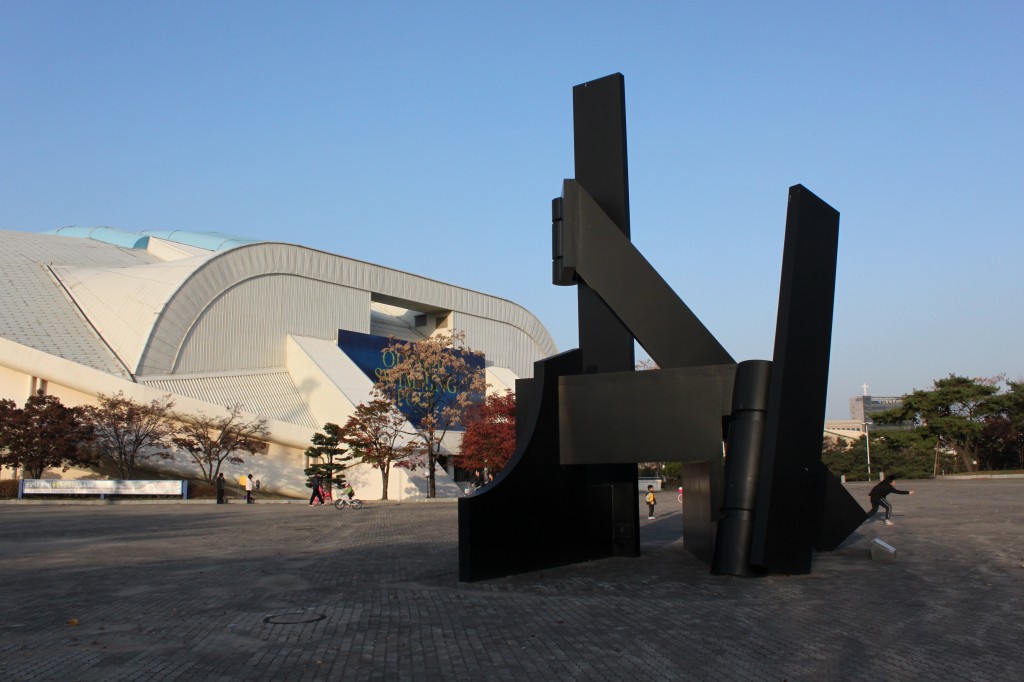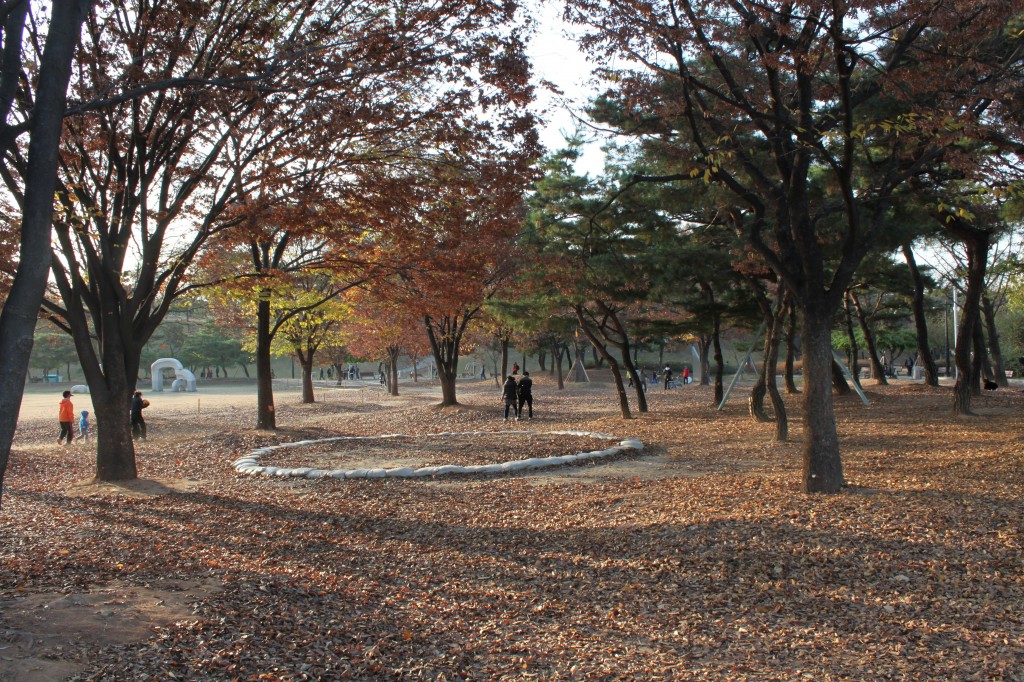 Cheonho
Cheonho Station serves as the transfer point to Line 8, and was near where I lived during my first year in Korea. I spent a lot of time on Cheonho's Rodeo Street (out Exit 5), drinking with friends and coworkers at the many bars and eating at my favorite shabu shabu, dak galbi, and Korean barbecue places. Cheonho is also a great place to shop, with a Hyundai Department Store, E-Mart, and a bunch of smaller shops located right outside the station.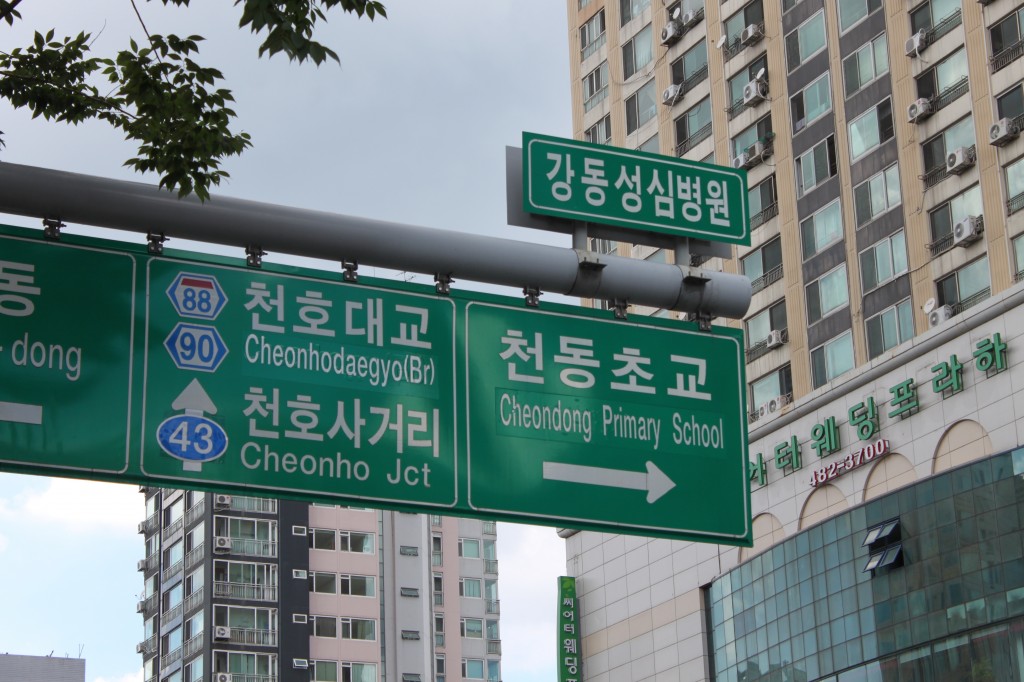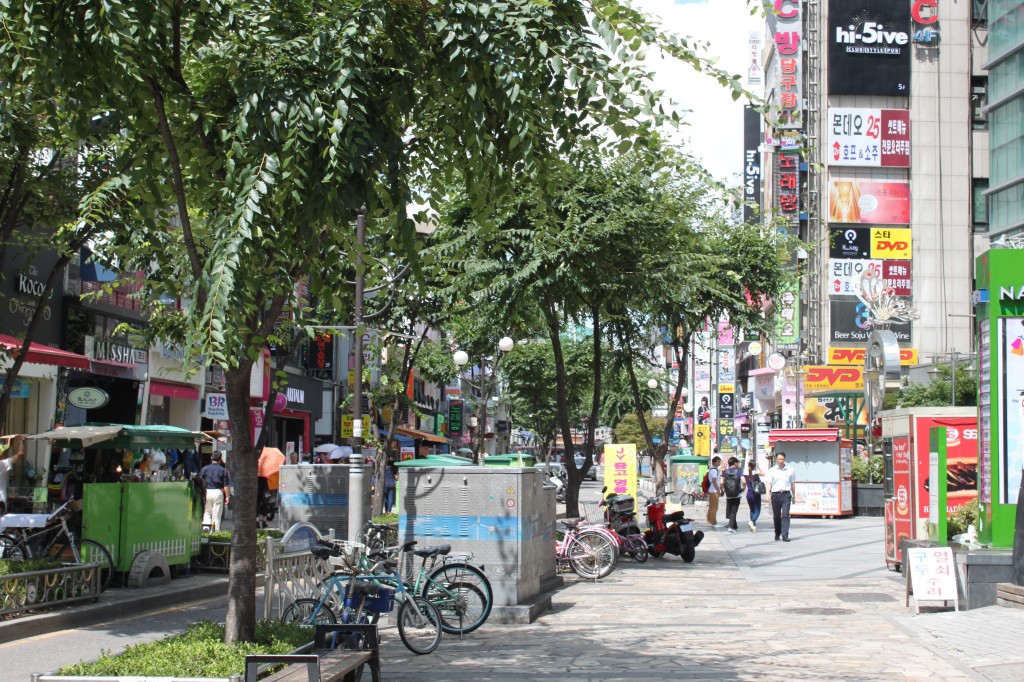 Achasan
Just across the Han River is Achasan Station. Achasan Station is near to the rear entrance of Children's Grand Park, a popular place for families and school field trips. Achasan Station also provides access to the mountain of the same name. While fairly small, Achasan is a nice, easy hike with great views of Seoul.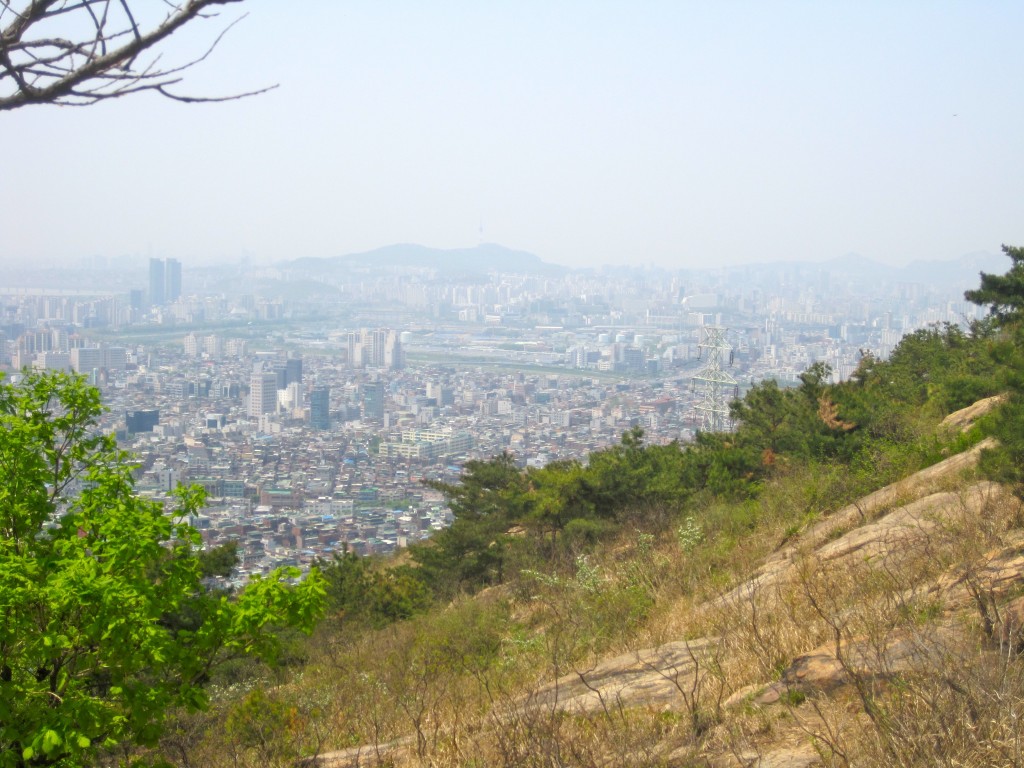 Gwanghwamun
Gwanghwamun is the busiest station on Line 5, mostly because of its location in central Seoul, close to many businesses and tourist attractions. Immediately outside of the station is Gwanghwamun Square, which opened to the public in 2009. The highlights of this urban park include statues that honor Korean heroes Admiral Yi Sun Shin and King Sejong, an interactive fountain, and access to Cheonggyecheon. With Gyeongbokgung Palace and Bukaksan Mountain in the background, along with plenty of modern skyscrapers (and embassies, including the US embassy), Gwanghwamun is one of my favorite stops in Seoul.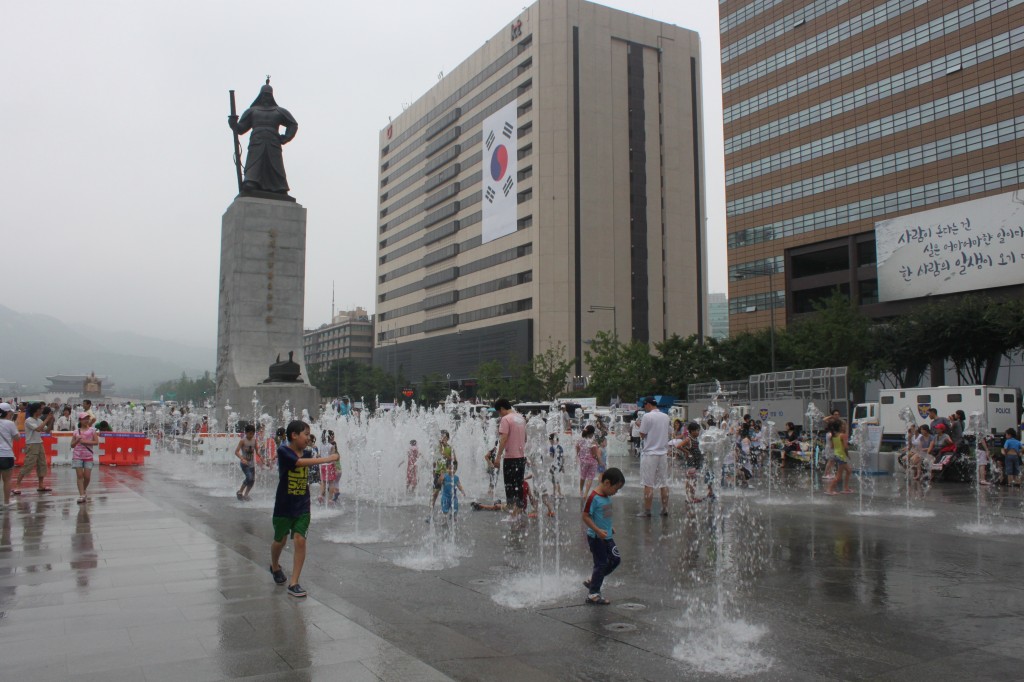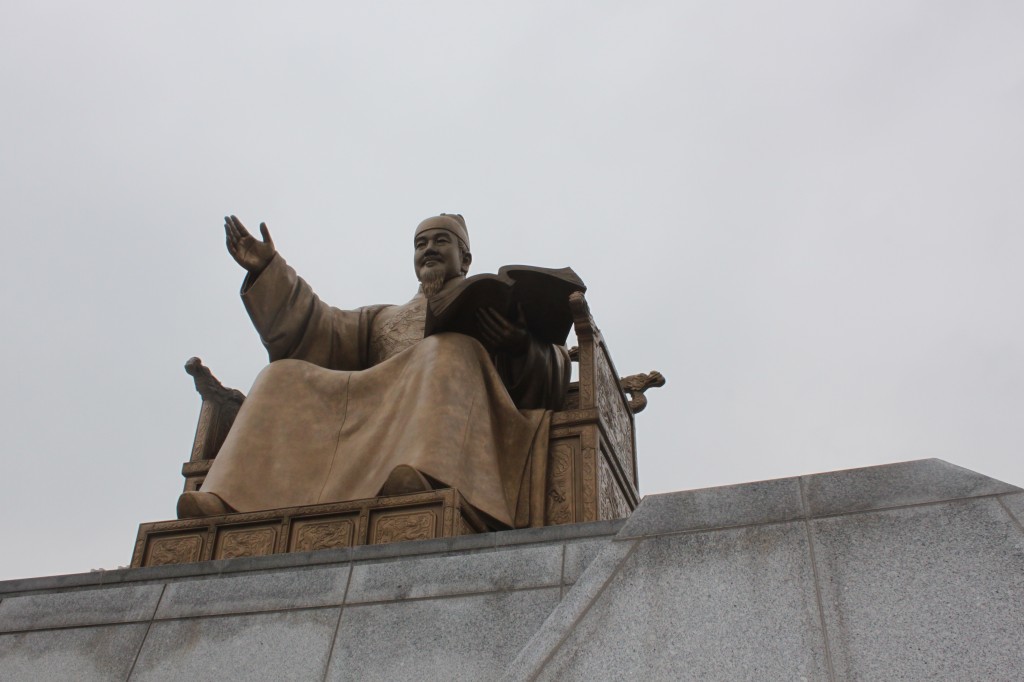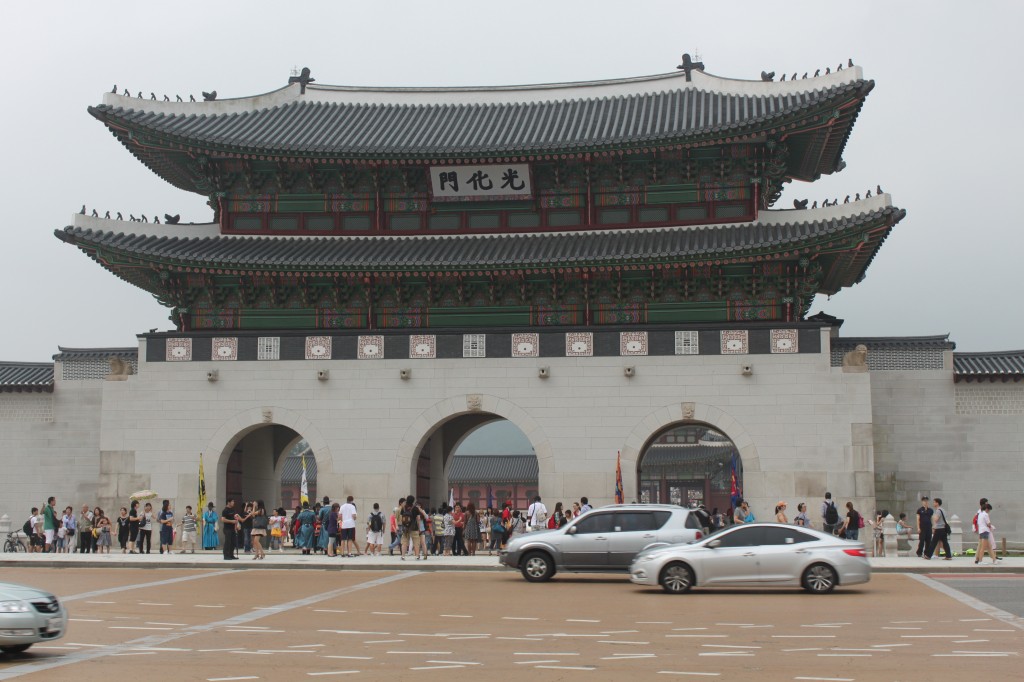 Yeouido
Yeouido is the the main stop on the island in the Han with the same name. Yeouido is considered to be the central business district of Seoul and the station is right in the middle of the skyscraper big city action. Yeouido Station also serves as a transfer point to the newest Seoul subway line, Line 9. Korea's National Assembly building is located a short walk away from the station, as is the large Yeouido Park popular with families, couples, and friends as a place to relax when the weather is nice. Every April Yeouido plays host to Seoul's largest cherry blossom festival.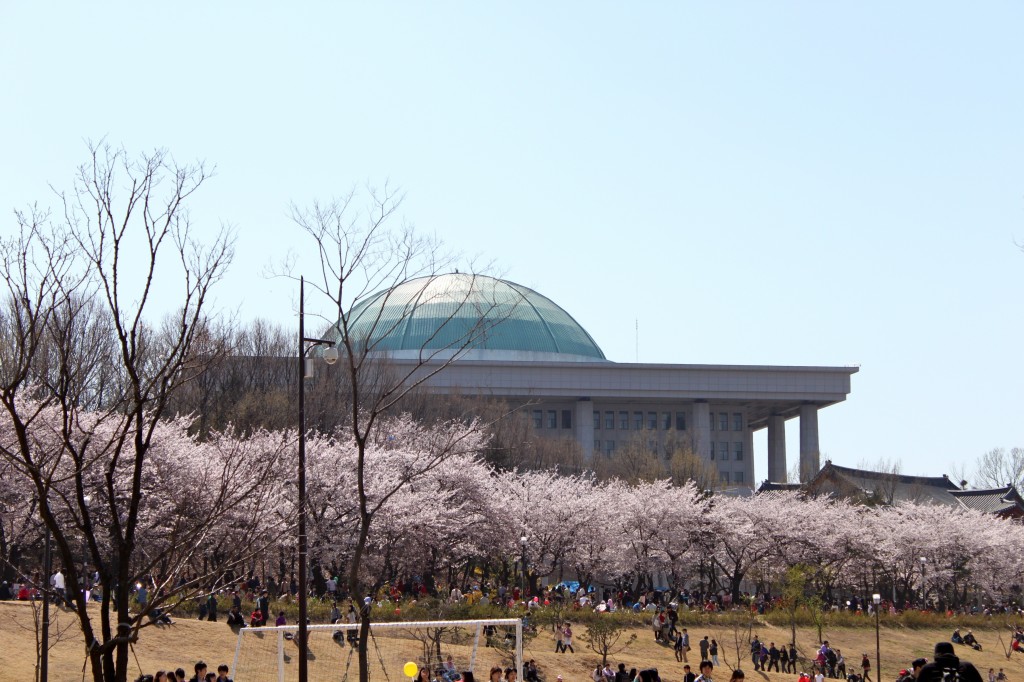 Omokgyo
Omokgyo Station is the main station for Seoul's ritzy Mokdong area. Besides a Hyundai Department Store and about what seems like a million hagwons, Omokgyo Station is near to Mokdong Baseball Stadium, home of the K-League's Nexen Heroes.
To check out Seoul's eight other lines, follow the links to some fantastic Korean bloggers:
Line 1 @ World Flavor |  Line 2 @ Backpacking Travel Blog | Line 3 @ World Walk About | Line 4 @ Mapping Words | Line 6 @ Chincha | Line 7 @ Waegook Tom | Line 8 @ The Wanderlust Project | Line 9 @ My Korea Quest