Beers of Korea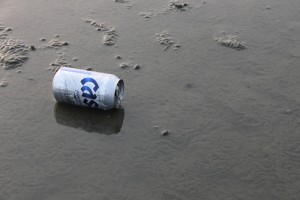 Ask pretty much any expat about beer in Korea and you'll probably get a similar response. It sucks. Lauren of Lateral Movements wrote a great post about this subject a couple months ago, lamenting on the lack of choices for beer drinkers in Korea. I agree with her completely. There's nothing that is absolutely wonderful about the Korean beer scene, but there are some decent options available. And some hope for the future.
Beer was introduced to Korea in the early 20th century by Europeans. Today, there are two main macro-breweries in Korea supplying beer to the thirsty masses: Hite-Jinro and OB.  The majority of the beer produced by these two companies is made with corn or rice, instead of the traditional barley malt, which leads to the less than desirable taste.
Up until last year there were extremely restrictive laws that prohibited small brewers from distributing their beer outside of places they owned. Due to pressure from homebrewers and microbrewers, these laws are gradually becoming less and less strict.
While we're still far from great beer status over here in Korea, these are your best options if you're looking for a cold brew.
1. Craftworks
Arguably the most famous microbrewery in Korea, foreign owned Craftworks is the best beer on the peninsula. By far. They currently have eight beers on tap, all of which are brewed in Gapyeong, Gyeonggi-do. Because of the distribution laws, you can currently only drink Craftworks beers at their restaurant located near Noksapyeong Station, but I've heard they are working on being able to sell bottles at retail outlets. Until them I'll be left dreaming about the day I can pick up a 6 pack of Jirisan Moon Bear IPA at Home Plus.
2. 7 Brau
7 Brau is the newest beer to hit the scene in Korea and they tout themselves as the first new Korean brewery in 70 years. This microbrewery in Gangwon-do offers three types of beer right now: an IPA, stout, and pilsner. The IPA, my favorite, isn't as good as Craftworks but is fairly inexpensive (around 5,000 won) and is available on tap at a few places around Seoul. Hopefully Korean owned 7 Brau is indicative of the direction in which the beer scene in this country is headed.
3. OB Golden Lager
OB Golden Lager isn't a microbrew, but it is the best choice in a pool of weak, watery mass produced beers. The reason being, Golden Lager is one of two Korean beers to be made with 100% barley malt, not rice or corn. This gives the beer a slightly darker color and a more robust taste. Sadly, OB Golden Lager is one of the harder Korean beers to find in convenience stores and you might find yourself stuck with Cass after a long day of work when your local GS25 doesn't stock it. Not that it's ever happened to me…
4. Homebrews
You can't run over to the mart, or a bar in Itaewon, to get your hands on a homebrew, but you can keep your eyes peeled for special events. In May, homebrewers (of which there are thought to be about 15,000 in the country) put on a Spring Beer Fest in Haebongcheon. Beer enthusiasts could pick up a free cup and walk around the neighborhood sampling beer from a various homebrewers who were set up in beers and restaurants. Some were better than others, it was exciting to see the passion and dedication for beer. I think there is talk of holding another event this fall. I know I'll be looking forward to it!
5. Taedonggang 
If all else fails, drink Taedonggang. Or more simply, drink North Korean. North Korea may not be able to feed their people, but they can produce a beer that is far superior to anything Hite or OB puts out. The state run brewery produces beer with German made technology that has been operational since 2002. Taedonggang used to be widely available in South Korea, but after a price increase it has been harder for find. I bought mine at a gift shop near the DMZ. I only bought one bottle, but wish I'd gotten more as it's almost shocking how much better this is than Cass or Hite.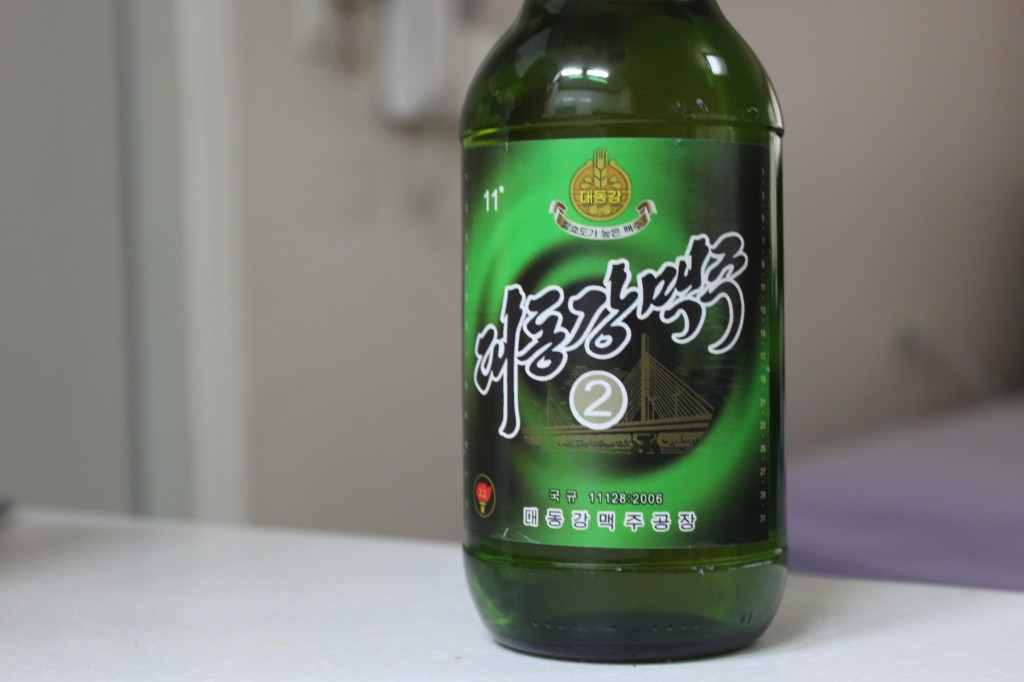 Beer in Korea still has a long way to go before it rivals anything the United States or Europe, but it has grown leaps and bounds in the past couple of years with the emergence of breweries like Craftworks and 7 Brau. I look forward to the day when microbrews are sold in six packs and Cass is relegated to Bud Lite status.
Although, I probably still won't be here.
What are your favorite beers in Korea? If you've never drank in Korea, what beers do you like from abroad? 
If you haven't already, please 'Like' Farsickness on Facebook and stay up to date on all my travels and posts! Your support is greatly appreciated.