Quiet Calm at Meiji Shrine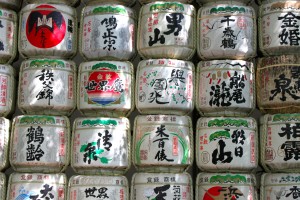 Just behind the hustle and bustle of Harajuku Station there is a wooded oasis. Under a canopy of tall trees lies Meiji Jingu, a Shinto shrine dedicated to former Emperor Meiji and his wife, Empress Shoken. Emperor Meiji came to power in 1868 and it was during his reign that Japan underwent significant social and political changes. It was also during this time that the country became a modern nation and ended its centuries of isolation. To celebrate his great accomplishments, this shrine was dedicated in his honor eight years after his death, in 1920. Unfortunately, like so many historical buildings in the city, Meiji Shrine was destroyed during World War II. Thanks to a large public fundraising campaign, the shrine was completely reconstructed in an authentic manner in 1958.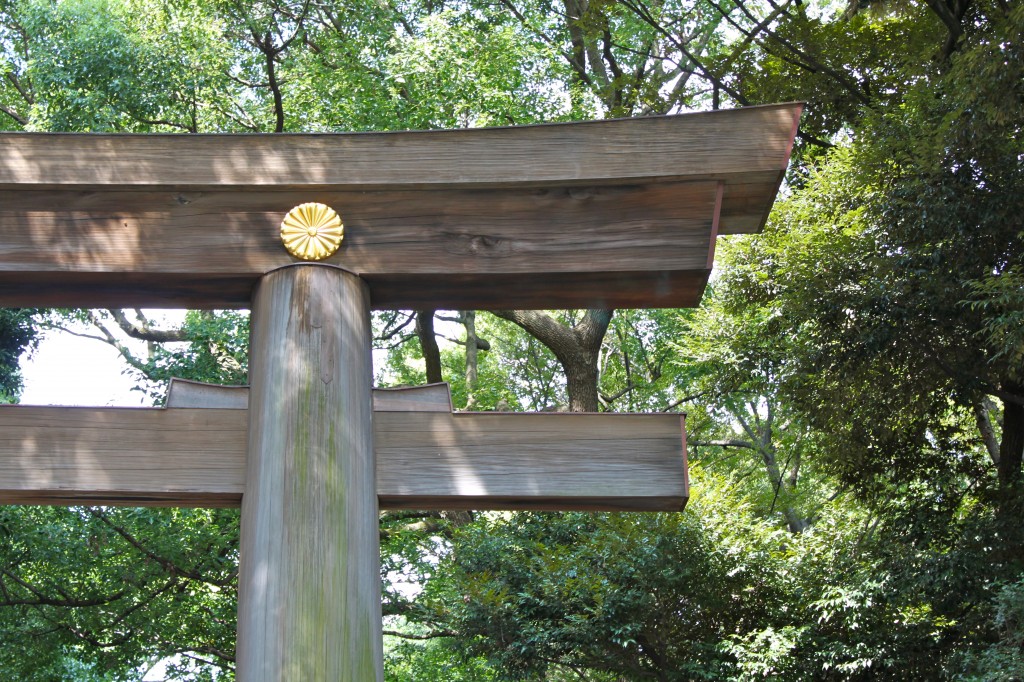 While walking around the grounds it is easy to feel as if you've been transported to another era. Or at the very least, another city. Gone is the hustle and bustle of nearby Takeshita Dori. And the lights and world's busiest crosswalk of Shibuya seem more than a subway stop away. After passing through a large torii gate, you begin the walk down a wide path surrounded by some of the over 100,000 trees that were donated by people from all over the country at the time the Meiji Shrine was built.
Before arriving, you pass a large collection of straw covered sake barrels. In his efforts to bring modernity to Japan, Emperor Meiji encouraged development of Japanese businesses. Every year sake brewers offer barrels to pay their respect to the souls of Emperor Meiji and his wife, and to wish for continued prosperity for sake brewers around the country.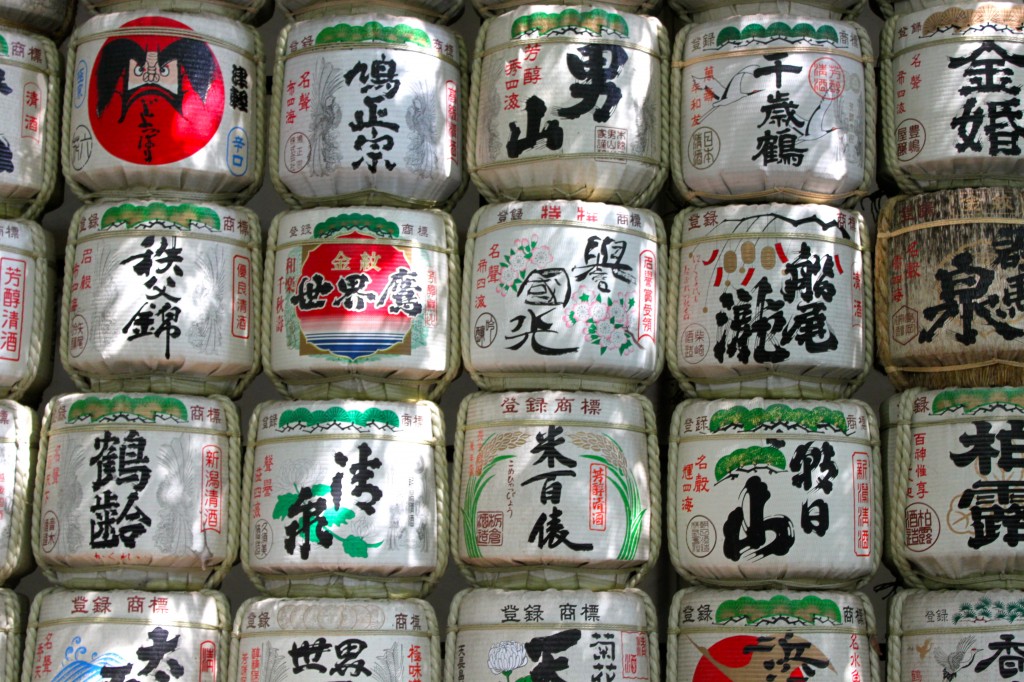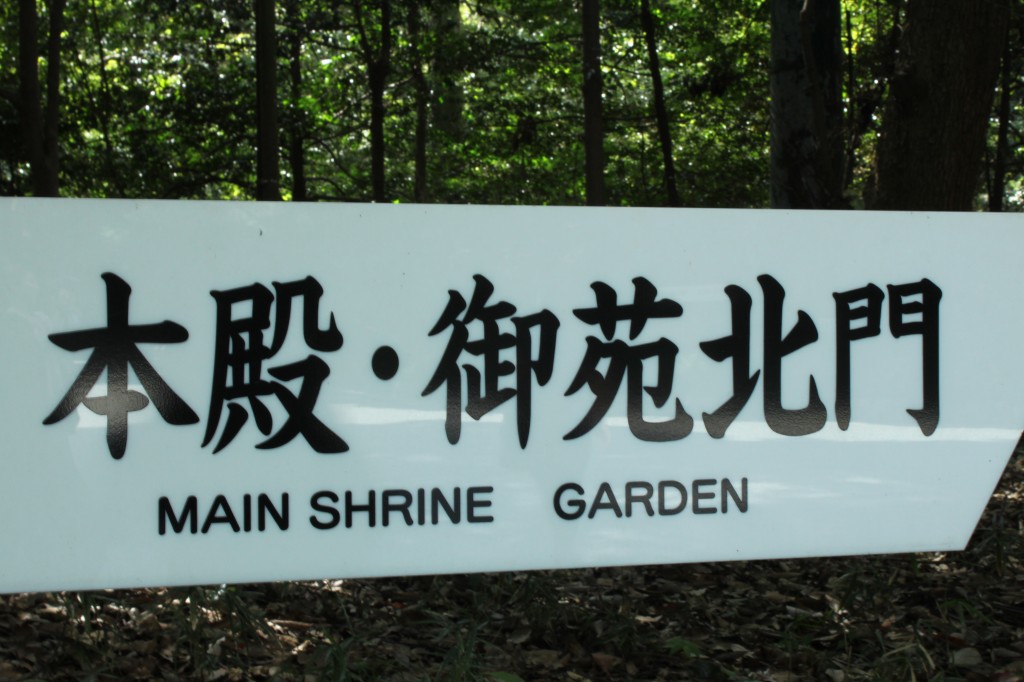 Further on, you reach the main shrine complex. There were many Shinto believers there, paying respects to the deities and enshrined souls with bows and claps, and I was lucky enough to catch a glimpse of a Shinto wedding ceremony.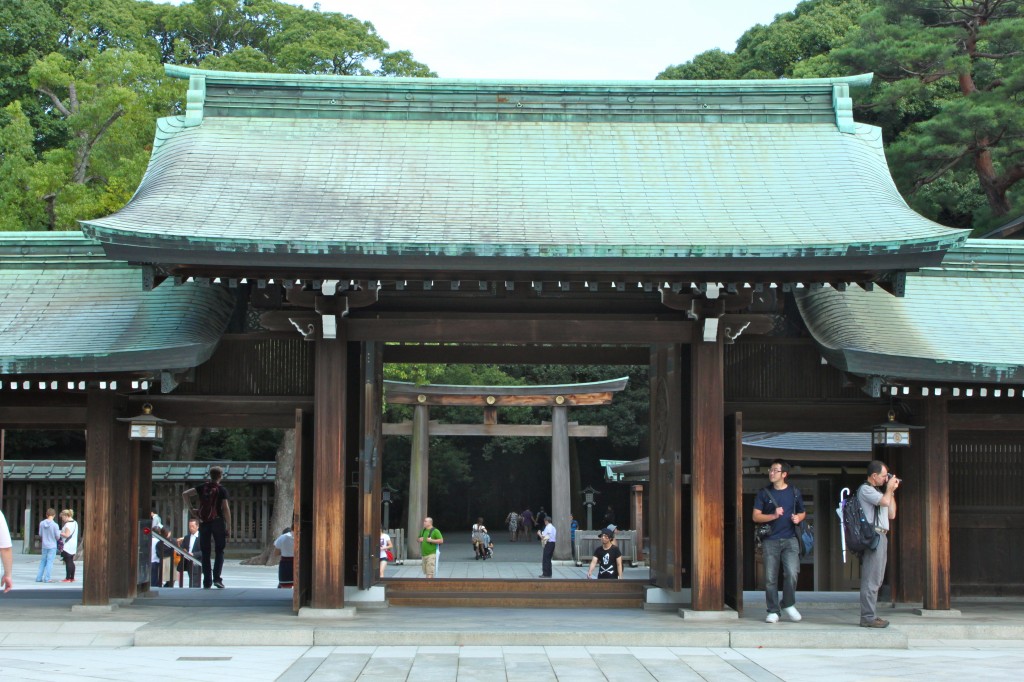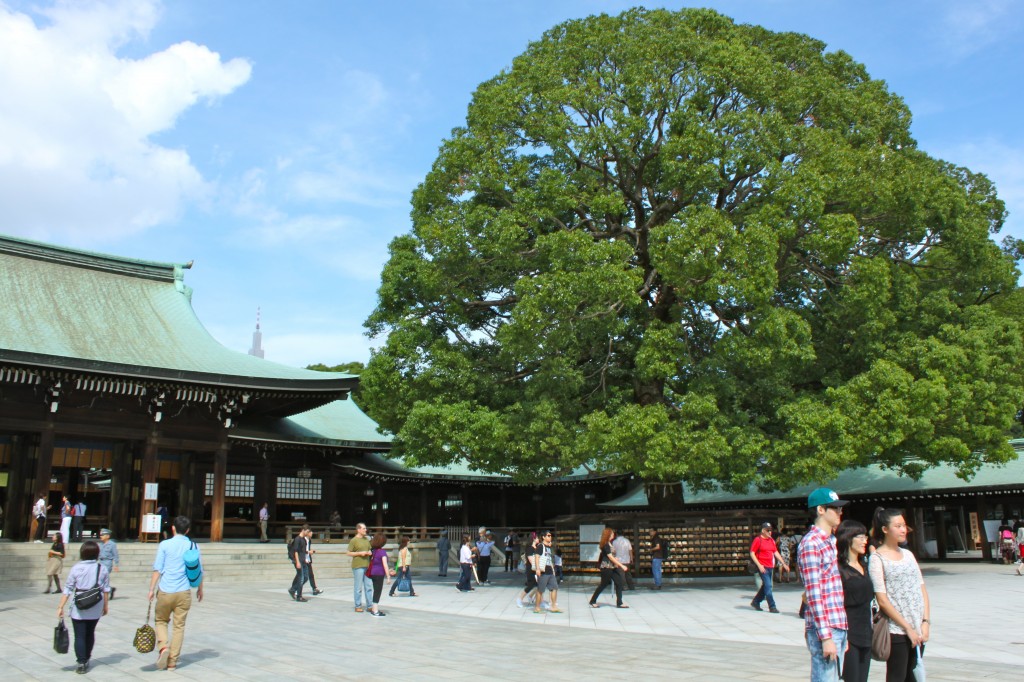 My favorite part of the shrine, by far, was the prayer tree. Visitors can buy wooden tablets on which they write personal wishes. Each morning priests pray for the wishes hung around the divine tree during a morning ceremony. Reading the messages left by people from around the world, in quite an array of languages, was encouraging. Some serious, some more funny- a lot of the wishes (the ones I could read, anyway) were for similar things, things that for I also wish and hope. It was one of those moments when the world seemed small, and that our similarities are more plentiful than our differences.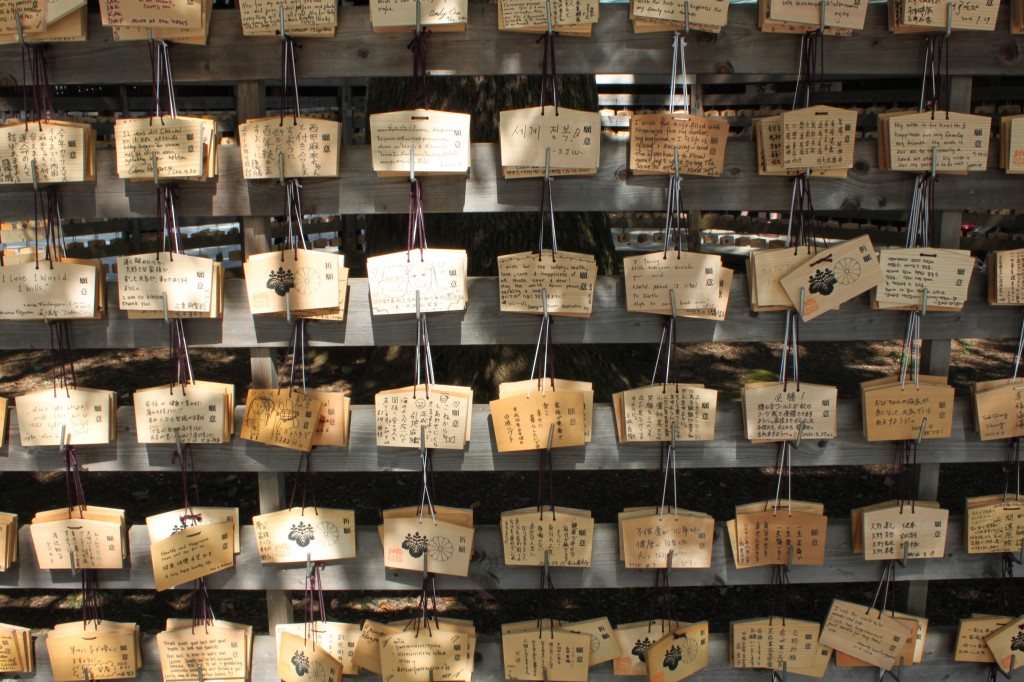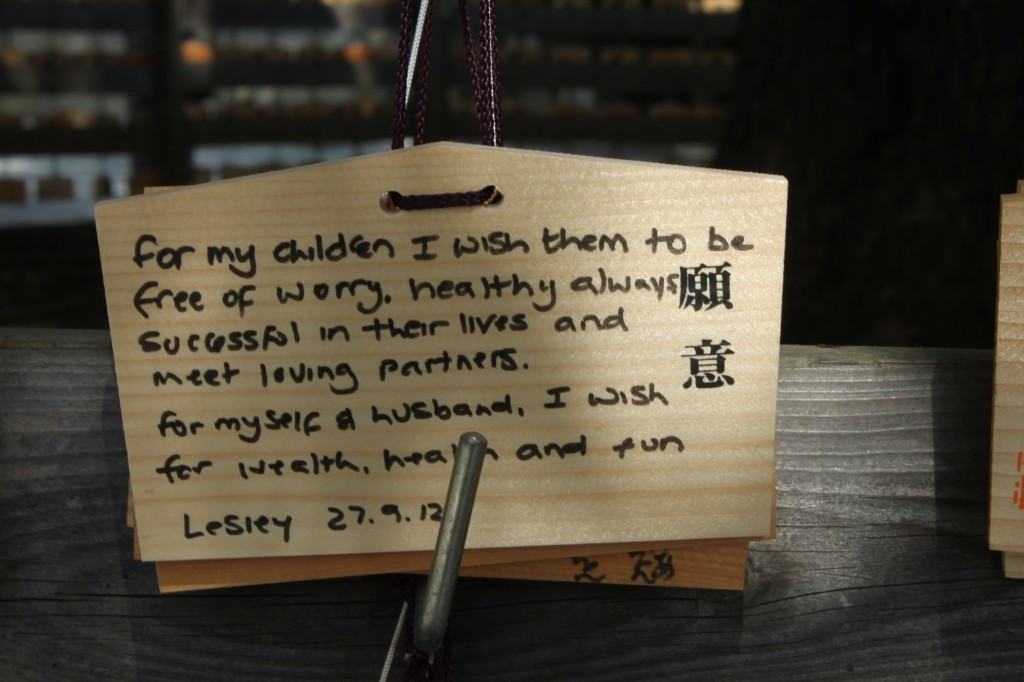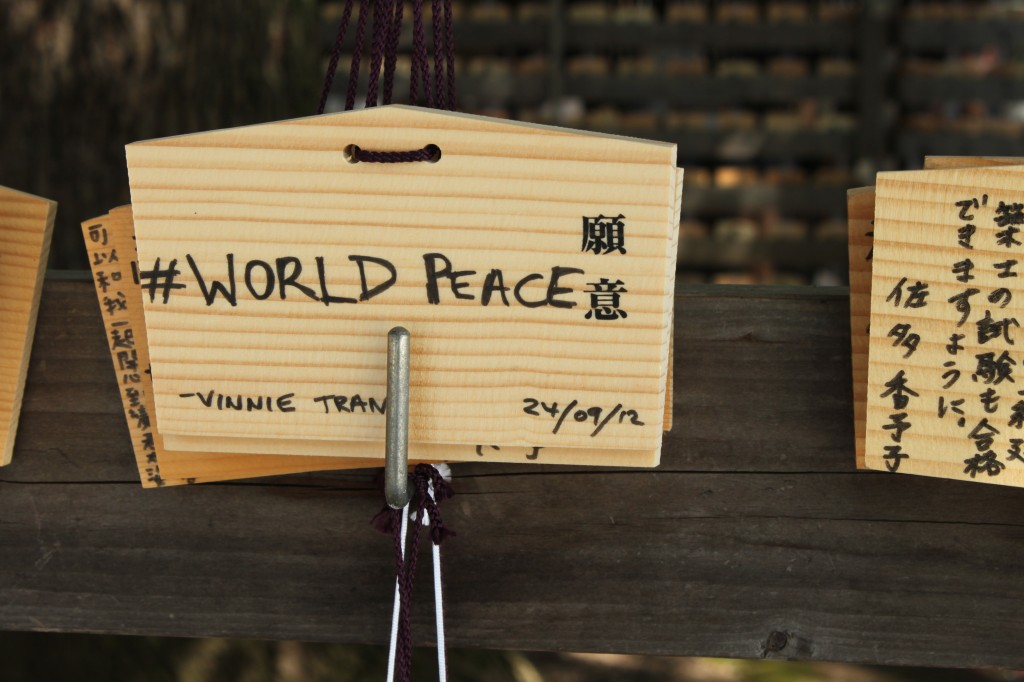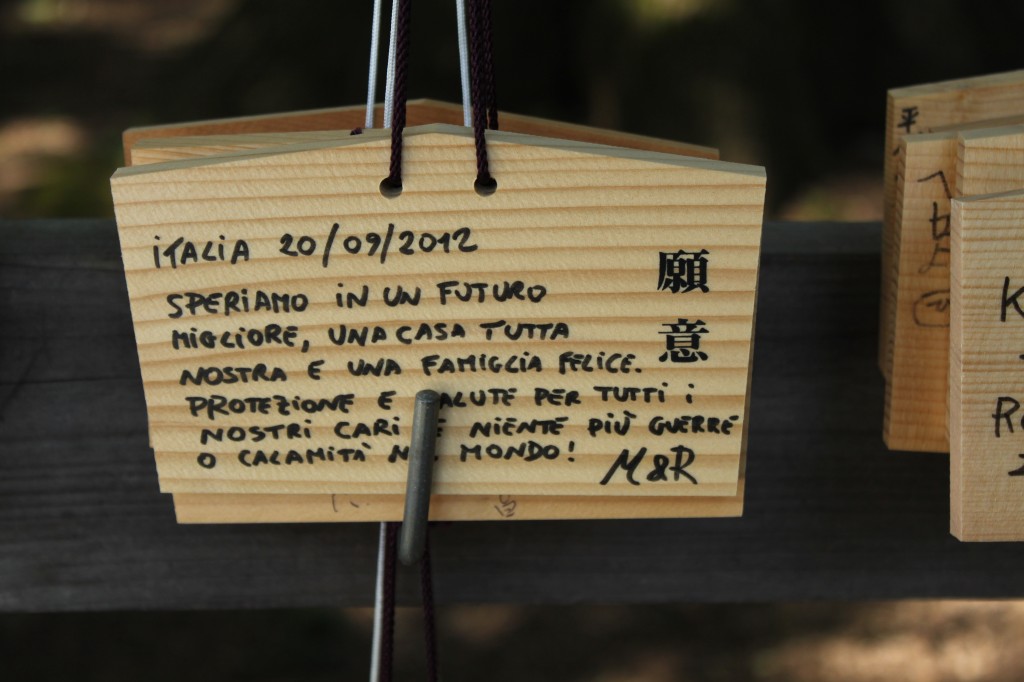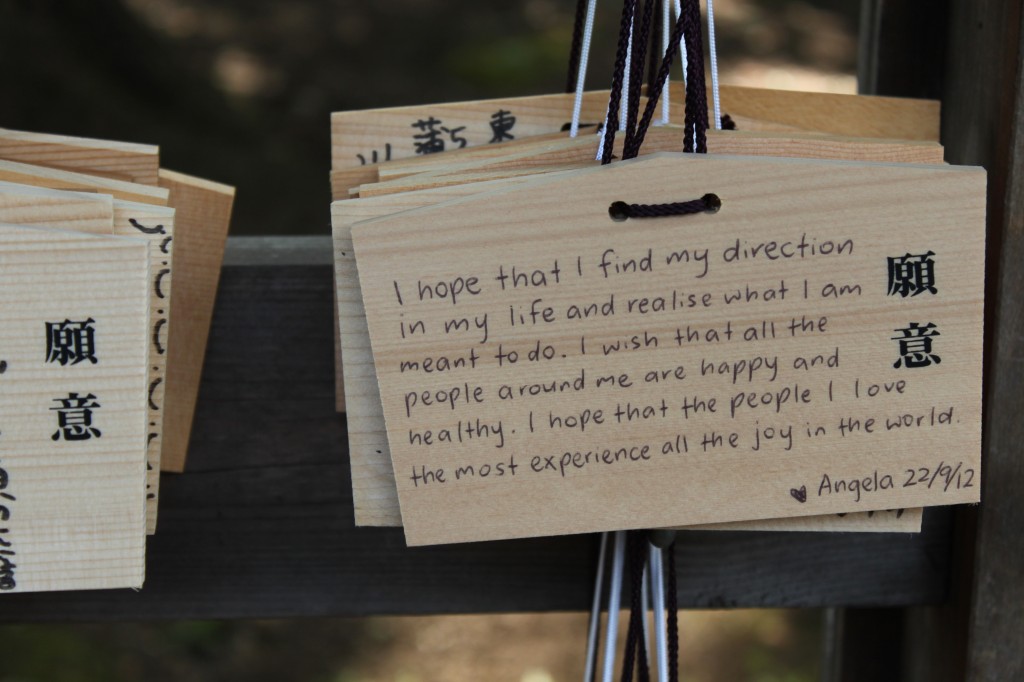 The Meiji Shrine was a a great stop for my first day in Tokyo, a perfect introduction to Japanese culture and history. Meiji Shrine was a place that seemed so different, but felt comforting and familiar at the same time.
Information for vistors: To get there, take the JR Yamanote Line to Harajuku Station (Omote-Sando exit) or the Chiyoda subway line to Meiji-jingumae Station (Exit 3). Admission is free. The shrine is open everyday from dawn to dusk.
If you were to leave wish at the Meiji Shrine, what would it be for?