Ulleungdo, Korea's Mysterious Island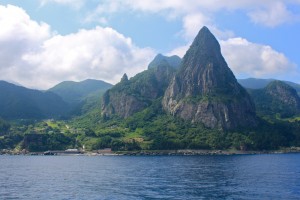 Tara and I started planning our summer vacation a couple of months ago with two not too terrible restrictions: we couldn't leave the country and it could only last about ten days. We both wanted to explore Ulleungdo, a magically green island off Korea's western coast, and I wanted to make a visit to the country's most renowned island, Jeju. Tara agreed to go back and with that a plan for a mini whirlwind trip for Korea was born and the planning began.
Getting to Ulleungdo proved to be much more difficult than we'd originally expected. We knew we needed to book ferry tickets and had decided to leave from Mukho (as opposed to Pohang) because it is closer to both Seoul and Ulleungdo. Trying to purchase these tickets proved to be nearly impossible, so much so they inspired this post about travel in Korea. The website, which was all in Korean, showed no availability and when I tried to call I got stuck in an endless automated menu, again only in Korean. The tourist hotline, which the Korea Tourism Organization suggested calling if you needed help booking tickets, insisted they could only give me the number of the ferry company and not help with any translation issues. Frustrated, we broke down and asked Tara's Korean co-teacher for help. She purchased the tickets within minutes and we finally knew we were going to get to visit Ulleungdo.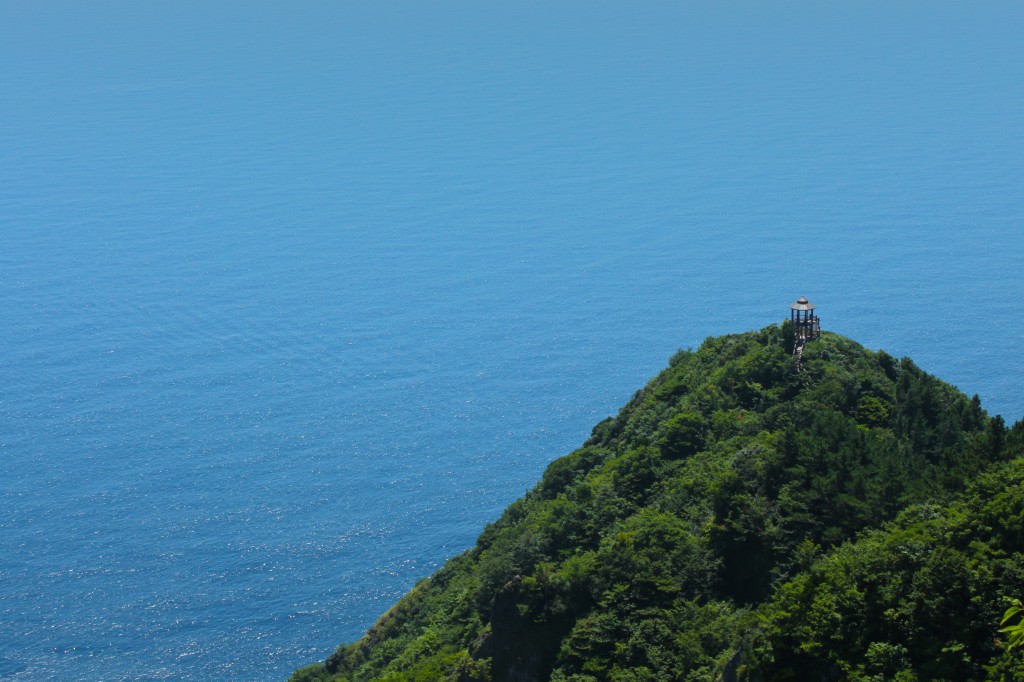 Finally, last Friday, we boarded a bus headed for Donghae. We easily found a motel for the night and on Saturday morning we were crossing the East Sea (or Sea of Japan if you aren't in Korea) toward this island that, from the crowd on the ferry, seemed to only be popular with Koreans between the ages of 35 and 75. This really wasn't that surprising as most of the foreigners I'd told I was going had never heard of the island and the two things Ulleungdo is most popular for are hiking and being a gateway to the disputed-with-Japan pile of rocks known as Dokdo, both of which the aforementioned demographic holds in high regard.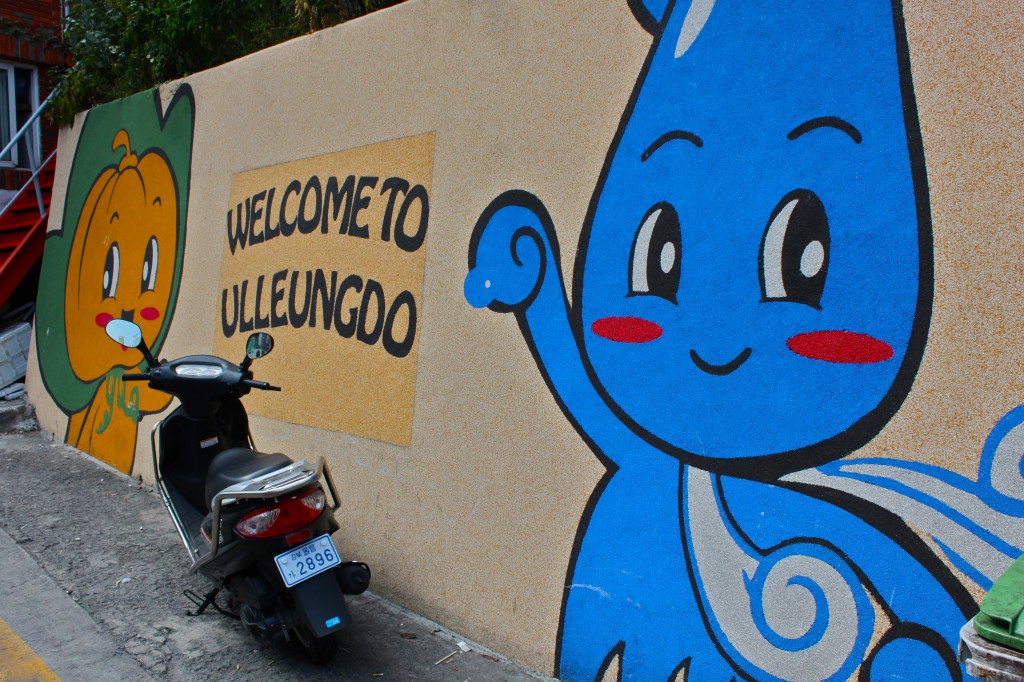 The ride was uneventful, full of calm seas and Olympic highlights, and about three and a half hours later we docked in the small, but crowded, colorful harbor of Dodong-ri. Tara and I were feeling slightly panicked at this point as we hadn't pre-booked any accommodation and had read confliction reports on how easy it was to find a place during the high season. With our heavy packs on our backs, we stepped out into beautiful weather and began our trek into the small village. After being turned down by the first few motels we asked, we were wondering if we'd have to camp on the beach. We peeked into the Ulleungdo Motel and the nice owner, who spoke a little bit of English, informed us she had a room for the night. At 70,000 won it was a little more than we'd wanted to spend, but it wasn't the beach. And due to the great location and hospitality of the owner, we ended up staying both nights.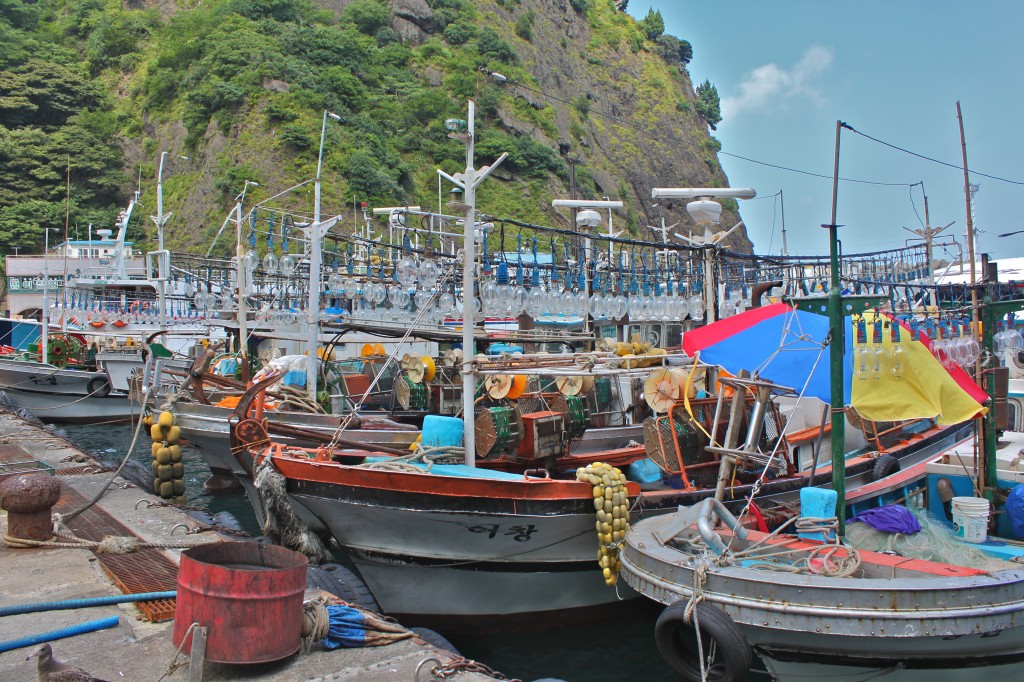 We immediately set off to explore and two things were soon apparent. The first was that Ulleungdo is incredibly Korean. Don't expect to see any English translations or Romanizations. If you're coming without a tour group make sure you can read Hanguel and brush up on your seafood related vocabulary. The flip side to this is that the island doesn't see many foreign tourists and most people seemed very pleasantly surprised to see us. Everyone went out of their way to be accommodating and helpful in whatever way they could be. The second thing we learned quickly is that there isn't much to do. Dodong-ri is a sleepy fishing village with just enough hotels and small, family run restaurants to support a fledgling tourism industry. There aren't any Western style bars or restaurants. It's not a beach destination. No place to just hang out.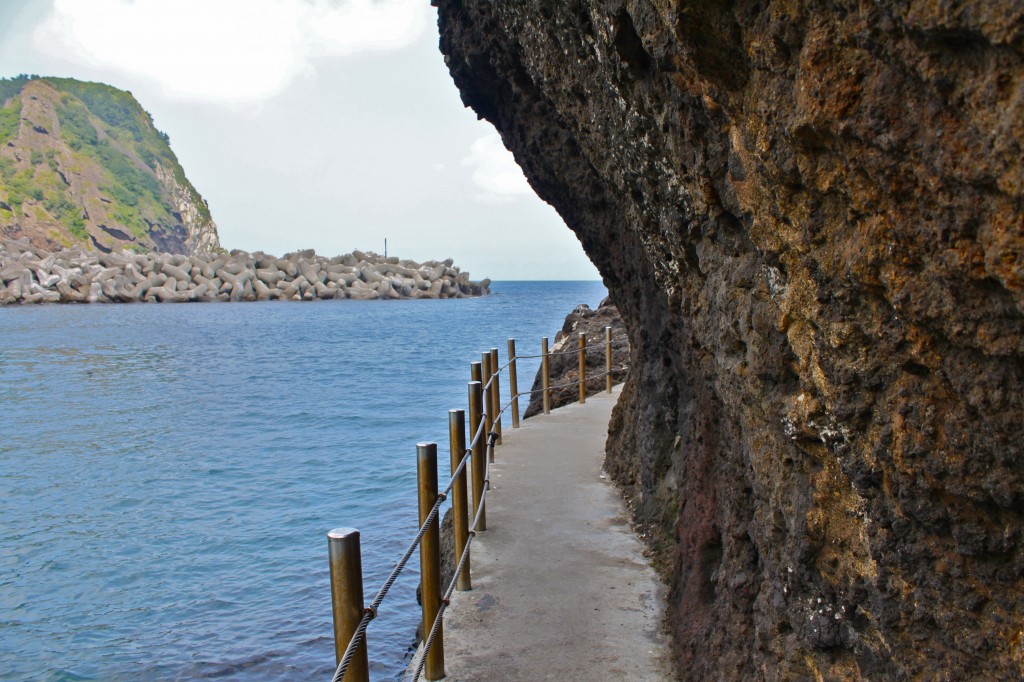 But there's a lot that Ulleungdo does have. An interesting glimpse into Korean society. Some of the most stunning scenery I've seen. Anywhere. Immense cliffs jutting up from the turquoise water. Mountains covered with emerald green trees. Colorful squid boats floating in harbors. The next week will focus on coverage of the few days I spent on Ulleungdo exploring the beauty of this almost undiscovered island.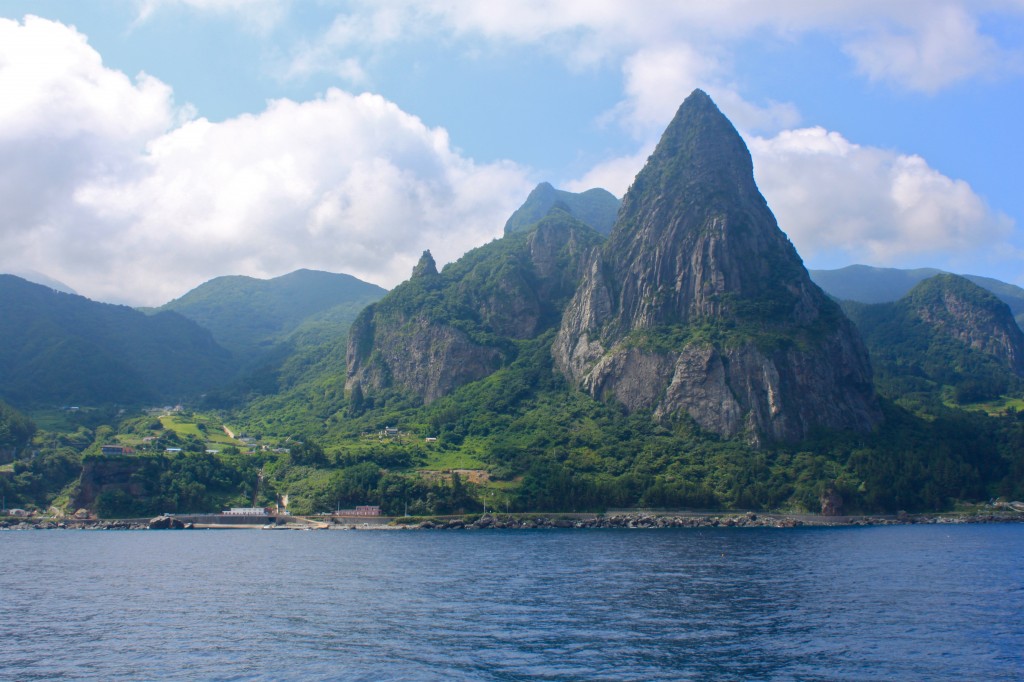 Though it was difficult to get to, and not the easiest while there, Ulleungdo is a destination that should become a must see for visitors to Korea and and island whose beauty could rival more famous places in the rest of Asia.
Have you ever been to Ulleungdo? What were your impressions? What place was the hardest to get to for you?
If you haven't already, please 'Like' Farsickness on Facebook and stay up to date on all my travels and posts! Your support is greatly appreciated.