Korea's First Pop Up Restaurant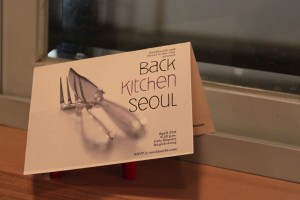 This past weekend I had the opportunity to dine at Korea's first pop up restaurant, Back Kitchen Seoul. Pop up restaurants, for those unfamiliar, are temporary restaurants that allow chefs to experiment with different concepts and ingredients without the financial burden and time consuming effort of opening a permanent eatery. These short term restaurants are popular in major cities, especially in the United States and England. Word is often spread through social media, and when I read on Twitter a month or so ago that the food bloggers behind ZenKimchi and Seoul in the City were joining forces for a one night only creative culinary experience, I knew I had to be there.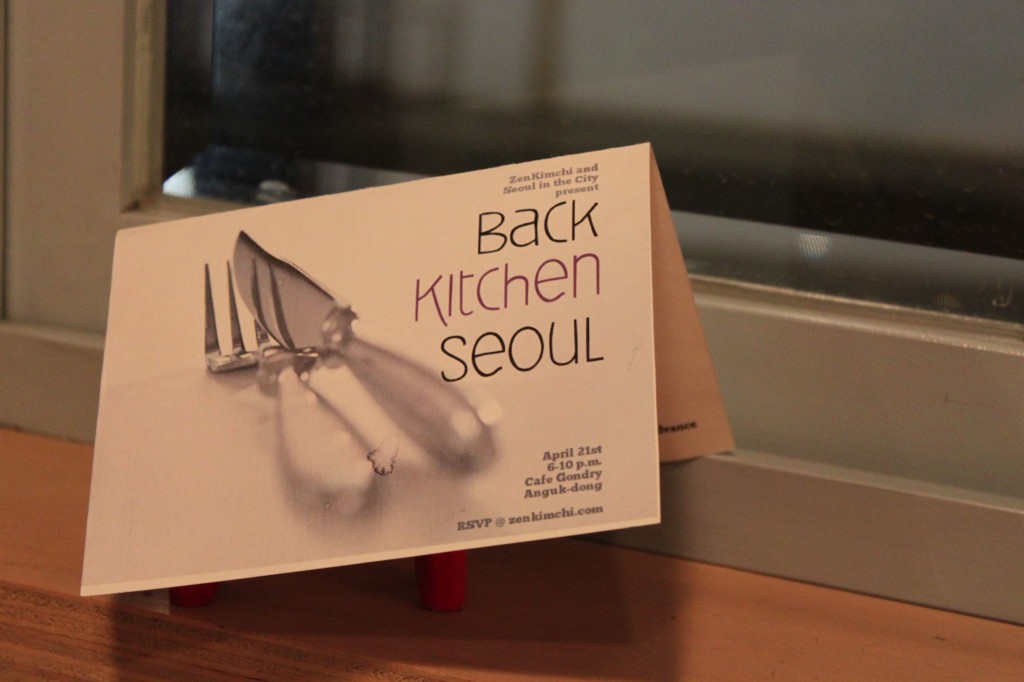 The event was held at Cafe Gondry in Anguk-dong, an up and coming area near the more famous (and more crowded, overpriced, and toursited) areas of Insa-dong and Samcheong-dong. The small, cozy, and laid back vibe of the cafe helped create a casual and intimate atmosphere. After a cocktail hour, the five course meal of Korean food re-imagined began.
First up was a cream of mushroom soup topped with perilla seeds and sliced Korean dates. I love anything cream based and I consider mushrooms to be one of my favorite foods, so I instantly knew I'd enjoy this. I just didn't realize how much. Most cream of mushrooms are mostly cream, with little actual mushroom to be found. This soup was far from ordinary. Chunks of tender mushroom, along with the seeds and dates, gave the dish added texture and taste that was divine.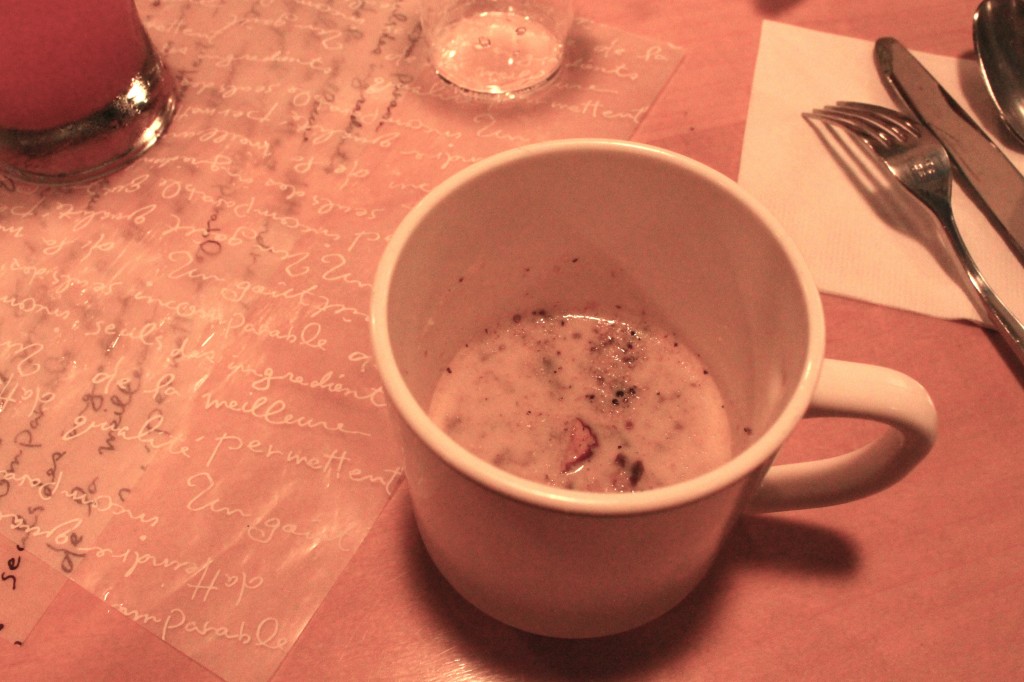 The appetizer course was a cajun shrimp boil, dumped out of plastic bags right onto the table. The shrimp were served with three Korean inspired sauces: a sesame leaf pesto, spicy aioli, and gochujang (Korean red pepper sauce)-wasabi cocktail sauce. All three sauces were delicious but overpowering to the shrimp, but I especially enjoyed the Korean take on cocktail sauce. It looked like the horseradish and ketchup stuff I grew up on, but with a more sophisticated, and more Asian, taste.
Next we had a gnocchi style pasta made with potatoes from the Gangwon province of Korea. The sujebi style noodles were served with a soju (Korean liquor) and tomato sauce. Served family style on an enormous place, this pasta was devoured quickly by everyone at our table. It's difficult to find decently cooked Italian style noodles in this city, but this gnocchi brought me right back to Roma.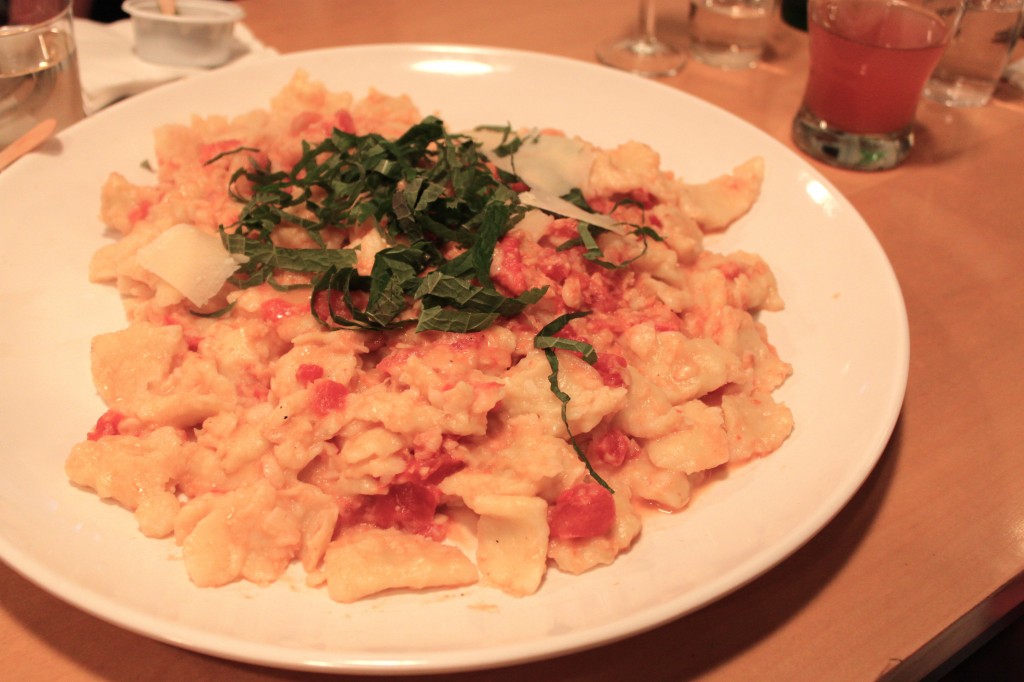 The main course was braised pork belly served with marbled quail eggs, soy pickled onions, and cilantro kimchi. I've talked about my love of pork belly before and this rendition, cooked in the style of the famous Korean short ribs galbi jjim, did not disappoint. The soy pickled onions were also stellar, still crispy with just a little bit of tang. I wish these were jarred and sold as I believe they'd be the perfect accompaniment to just about anything.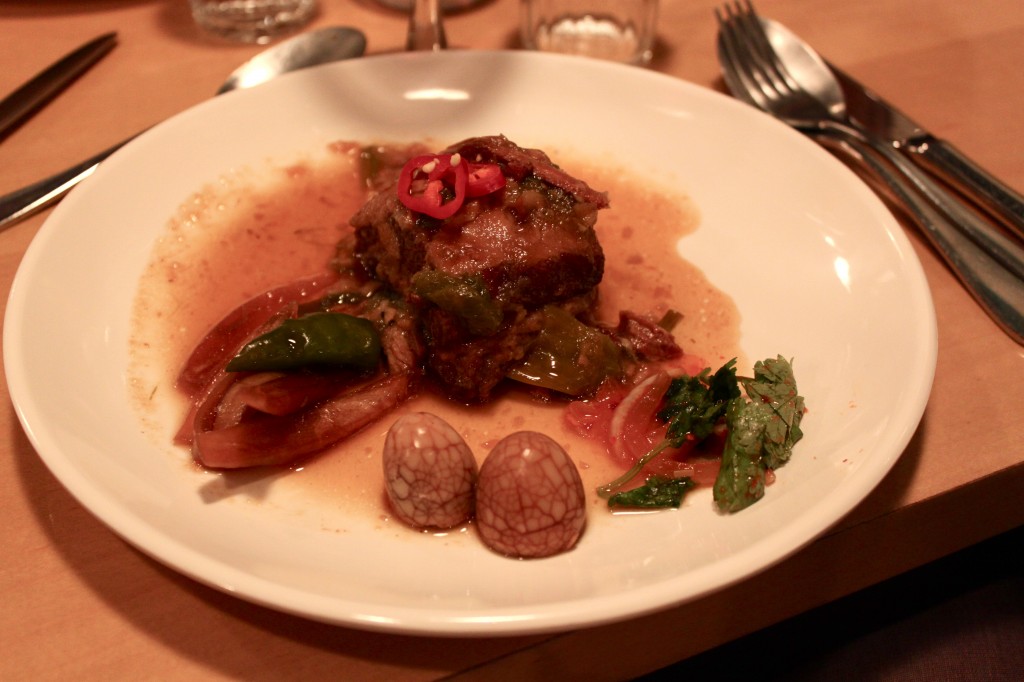 Last was the dessert, a makgeolli (Korean alcohol made from wheat and rice) tart topped with blueberries and candied deodeok root. I'm not usually a huge dessert fan. Sweet foods just don't hold the same appeal for me as their savory counterparts. But this tart. It was perfect. Neither the crust nor the filling was too sweet, the texture was almost like that of a cheesecake, and you could taste the makgeolli. A superb ending to a fabulous meal.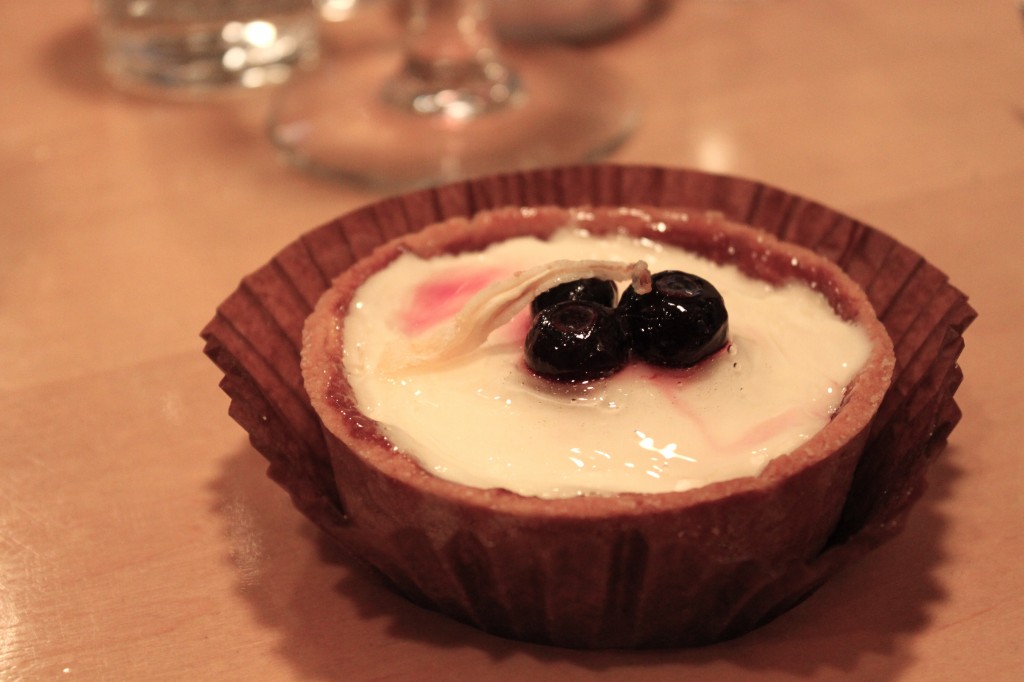 If you're in Korea, or just have an interest in Korean food, you should check out both ZenKimchi and Seoul in the City. They are great resources for good eats. In addition, if you're in Seoul be on the look out for more events like this. It was a wonderful evening and I'm looking forward to future restaurants.