Climbing Seongsan Ilchulbong, or How I Decided to Join a Gym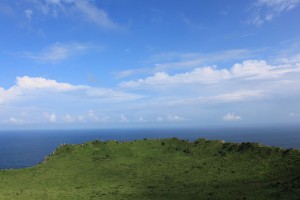 On Jeju Island I completely miscalculated my level of endurance. I am horribly out shape. It's been embarrassingly long since I last did any sort of physical activity that would count as exercise. But when presented with the idea of climbing up some stairs for 20 minutes to get to the top of Seongsan Ilchulbong, a volcanic crater, I figured I could do it. Easily. No sweat.
I was wrong. Very wrong.
Though Seongsan Ilchulbong is known for its impressive sunrise views, Tara and I arrived mid afternoon after having spent the day on the nearby island of Udo. Air temps were in the 90s and the sun was beating down. It was the kind of day where, no matter how much water you drink, you are always thirsty. But because we were already on that side of the island (about 1.5 hours from Jeju City by bus), and Tara had once climbed to the top and seen nothing but fog, we decided to give it a go.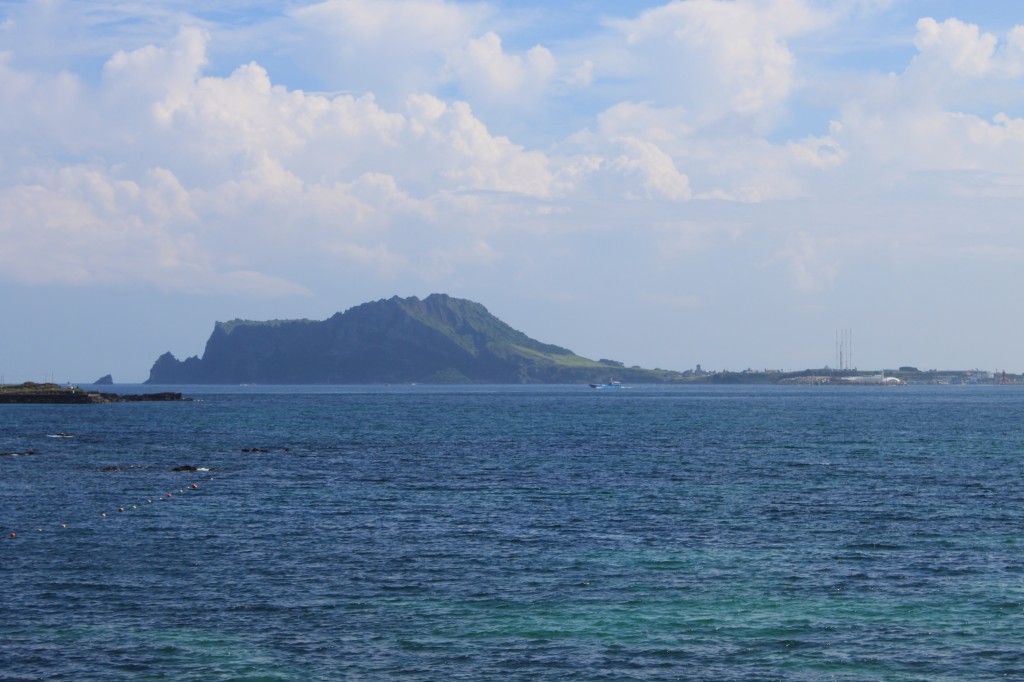 Dressed completely inappropriately for any type of physical activity, in wet bathing suits, dresses, and flip flops, we paid our 2,000 won entrance fee and started toward the crown like crater. Formed over 5,000 years ago due to an underwater volcanic eruption Seongsan Ilchulbong rises 182 meters above sea level and a platform with views into the crater can be reached by a series of stairs.
The hike starts off easily, with a ramp that has a gradual incline. You are surrounded by views of the nearby harbor and sea, and filled with the false hope that this might just be easy. After about five minutes of that, though, the stairs begin. I felt, almost immediately, as if I might die, mostly due to the heat. We continued climbing, passing people in outfits far more ridiculous than ours. Lace tights, long sleeve tunics, and wedge heels for a hike on a hot summer day? No. Just no.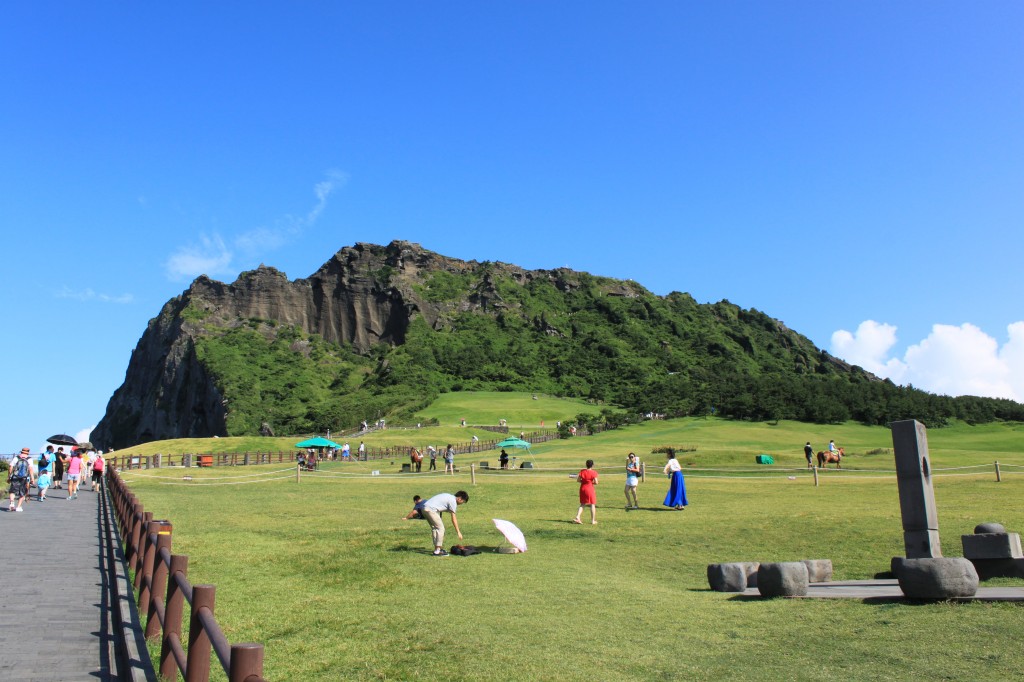 As we got higher, the views became more beautiful, and the sun's heat became much more intense, beating down on our backs with every step we took. Sweat was dripping down every part of my body by this point, into my eyes and down my back. It looked like I'd just stepped out of a shower. Meanwhile, Chinese tourists were passing me by without a hair out of place.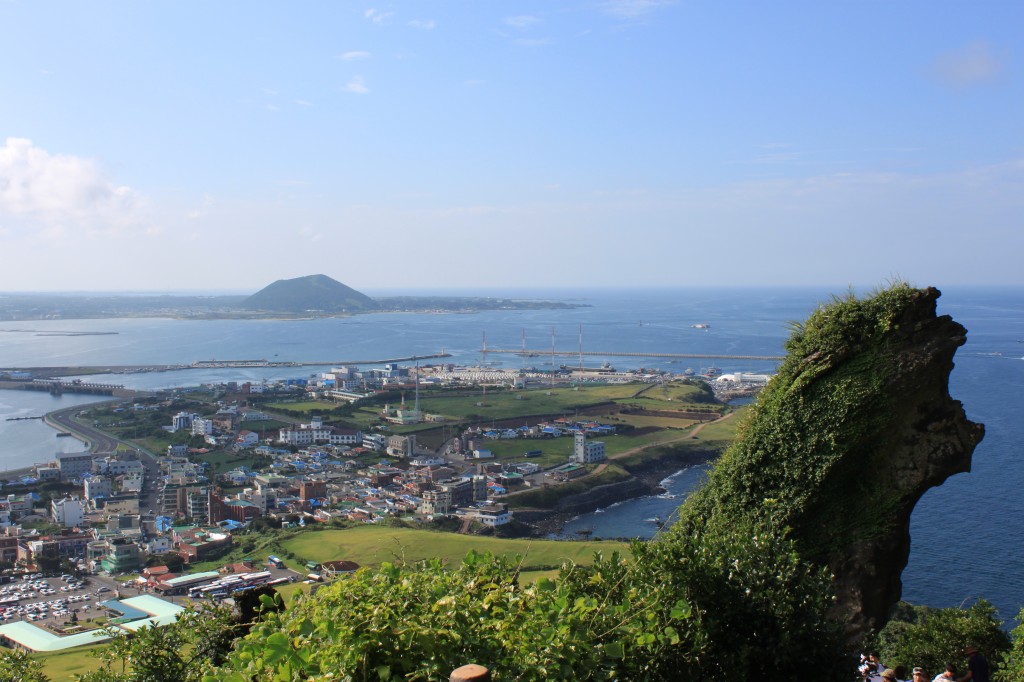 There were times I wanted to say "screw it" and turn around, but I kept going. I may have stopped at just about every rest platform, panting and trying to suck every last droplet of water from my bottle, but I kept going. And when I saw the last flight of stairs my heart fluttered, and this time not from my lack of endurance.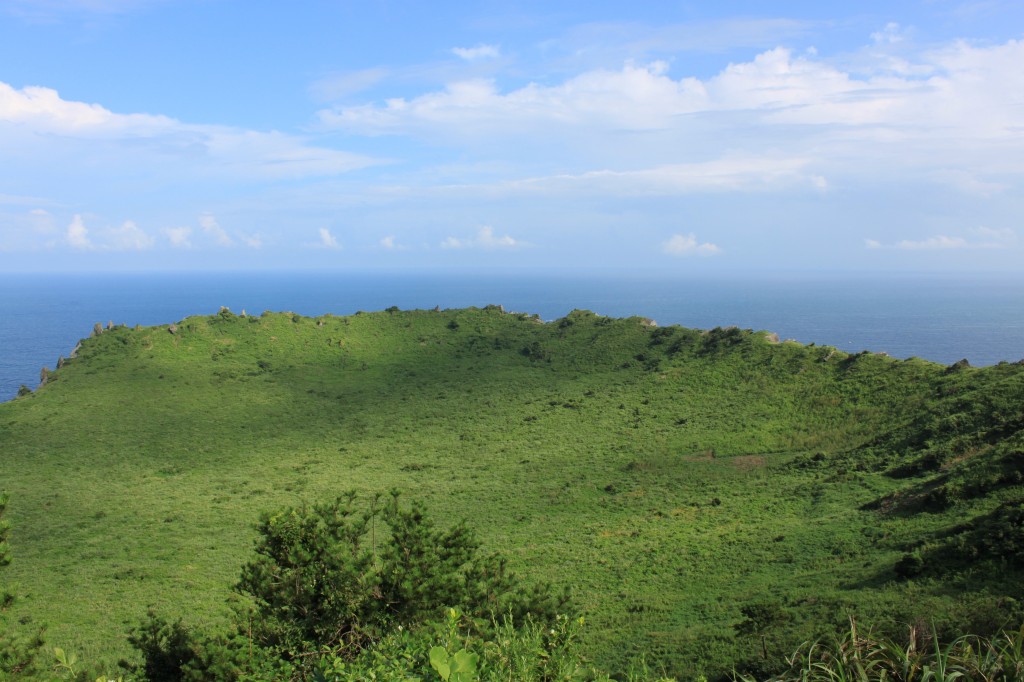 The crater was enormous and covered in greenery, with nothing but blue sea and sky in the distance.  I sat on a bench on the viewing platform, huffing and puffing, and let the breeze envelope me. After a few minutes of recovery I'd come to two conclusions. This was beautiful. And I needed to join a gym as soon as I got back to Seoul.
The hike down was miles better. My legs felt like jelly, but I could breathe. And enjoy the views. And be a little bit proud of myself. Even if it was for walking twenty minutes up a staircase.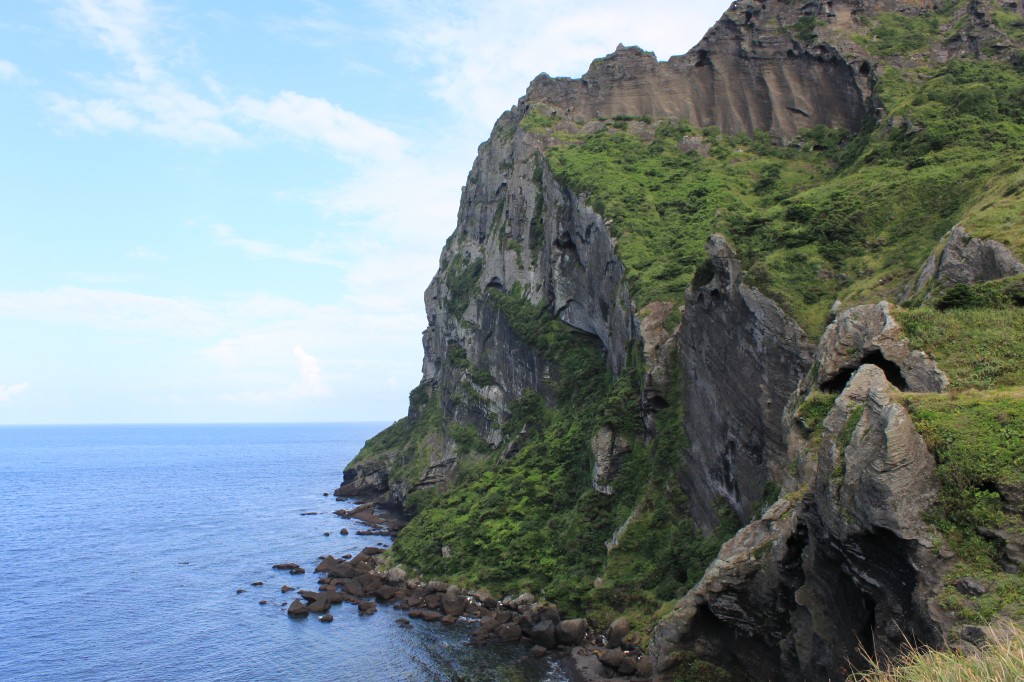 I've been back in Seoul for two weeks and still haven't join that gym. But after writing this post and reliving the pain in my mind, I think I might do that tomorrow.
Have you ever done something you weren't really sure you could do? Has travel ever helped you make a positive change to your life?
If you haven't already, please 'Like' Farsickness on Facebook and stay up to date on all my travels and posts! Your support is greatly appreciated.