I'm about to leave to catch my (nine hour) bus to Warsaw and the other people in this hostel common room are screaming and listening to Spanish pop music at full blast making it difficult to concentrate, so this intro will be short and sweet.
Here are a few of the best things that I ate in London this month:
The Shed
Located off the main street near Notting Hill Gate Station, this charming restaurant specializes in local, seasonal British small plates. The menu changes daily but always features a "loosener" cocktail, some small bites, and what they call "slow cooking" and fast cooking".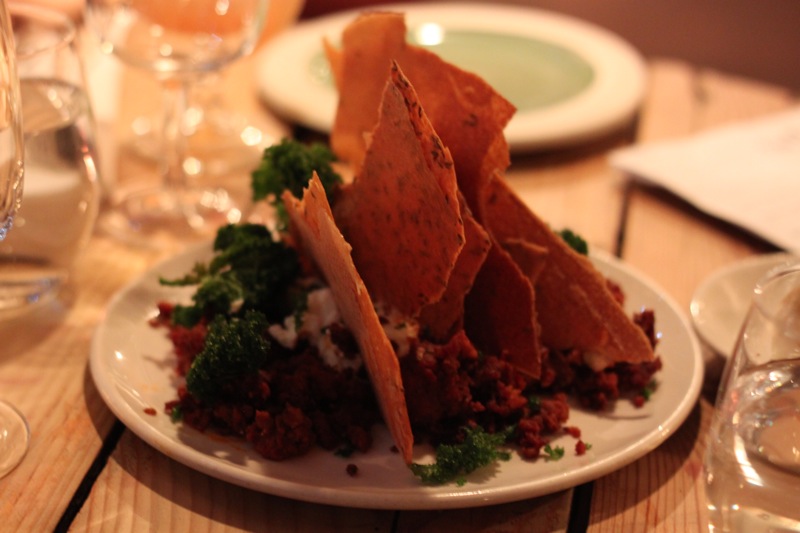 Between 3 of us we shared five dishes and a dessert. While there was nothing that was bad, my favorite dish by far was the chorizo, labneh, and kale with crisp bread. The strong flavor of the chorizo was nicely balanced with the smooth, creamy yogurt. I also really enjoyed the paprika cuttlefish (apparently I really like paprika lately) with black beans, almonds, and sweet chili. I'm kind of obsessed with beans and the almonds gave the dish a good crunch.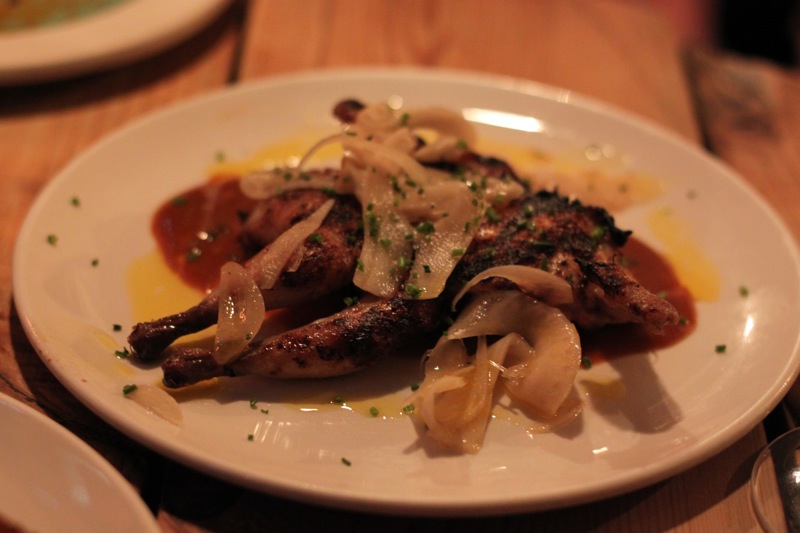 The Shed has an impressive wine list, some of which they serve not only by the glass or bottle, but also by the carafe. In addition, the service was phenomenal. This is my favorite of the trendy farm to table restaurants that I've been to recently.
122 Palace Garden Terrace W8 4RT. For more information visit their website. 
St. John Bread and Wine
St. John, known for their "nose to tail" cooking, is something of a London foodie institution. Almost a decade after the first location opened, St. John opened a new location across the street from Spitalfields Market with the same approach to food but in a slightly less formal setting. I've actually been to St. John Bread and Wine before, as the first stop on the Eating London food tour, but I'd been itching to back and try some of their more creative dishes.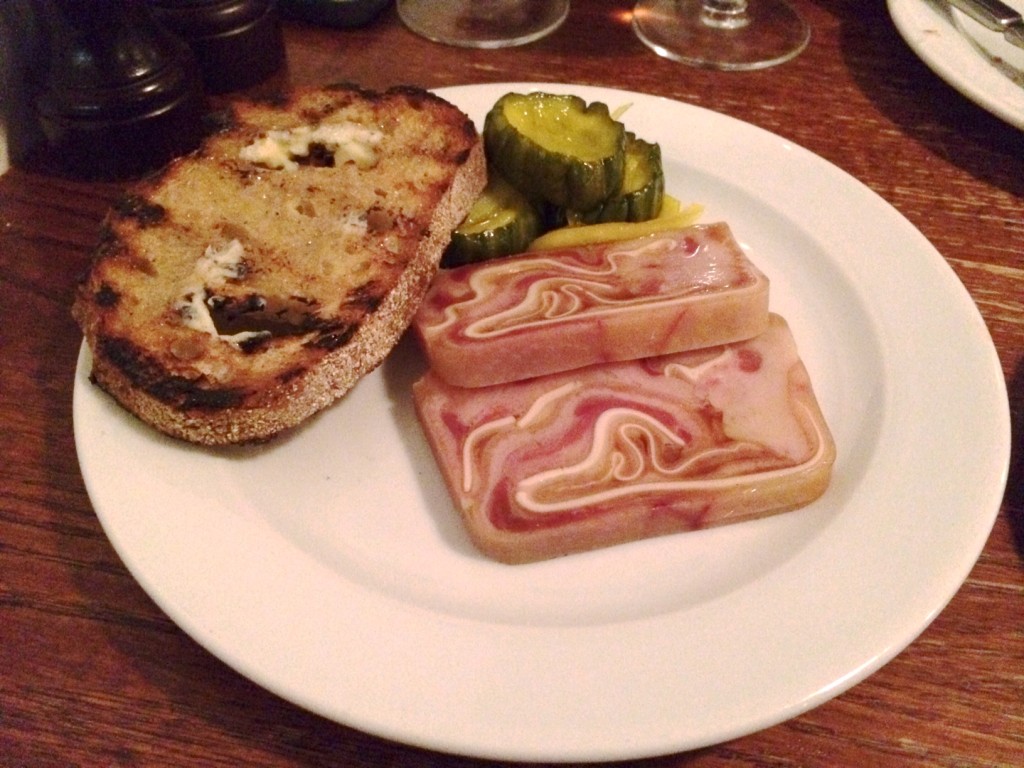 Ashley and I got a last minute table on a Tuesday night and went in with extremely high expectations. Possibly too high of expectations, but I'll address that later. We shared four dishes: pressed pig's ear, duck ham with quince and walnuts, calf's brains with brown butter and capers, and foie gras and duck liver toast. The standout dish of the night was the duck ham, dried and cured duck breast made in the style of prosciutto. The crunchy walnuts and sweet quince were a perfect accompaniment to the salty duck.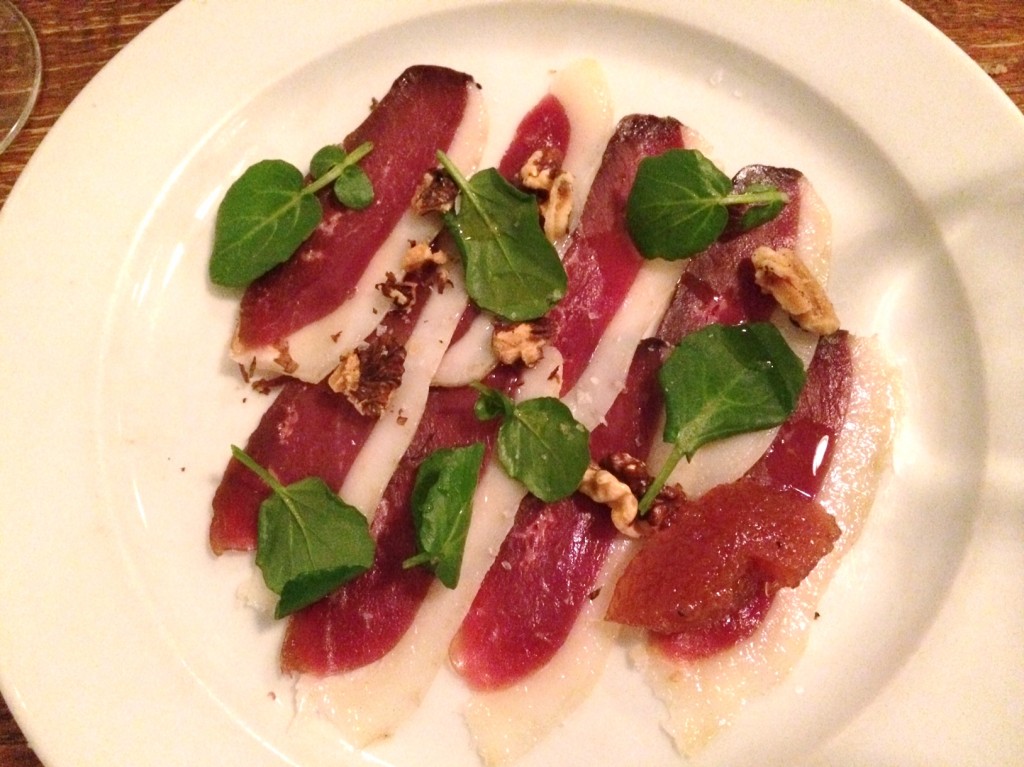 The rest of the dishes though were just alright. I enjoyed the calf's brains but they'll hardly go down as a dish I'll remember years to come. Same with the liver. Our other complaint was that almost everything we ordered came served with toast, something we wished the server would have told us. Maybe it was bad ordering or too high of expectations, but I was a bit let down. Maybe I'll have to try the original location for a better idea of what St. John has to offer.
94-96 Commercial Street E1 6LZ. For more information visit their website. 
Broadway Market
I love a good London market. There's plenty of selection and it's fun to make a multi-ethnic, multi-course day of it. Broadway Market, held every Saturday in Hackney, is a nice combination of prepared food vendors, food producers, and both new and vintage clothing.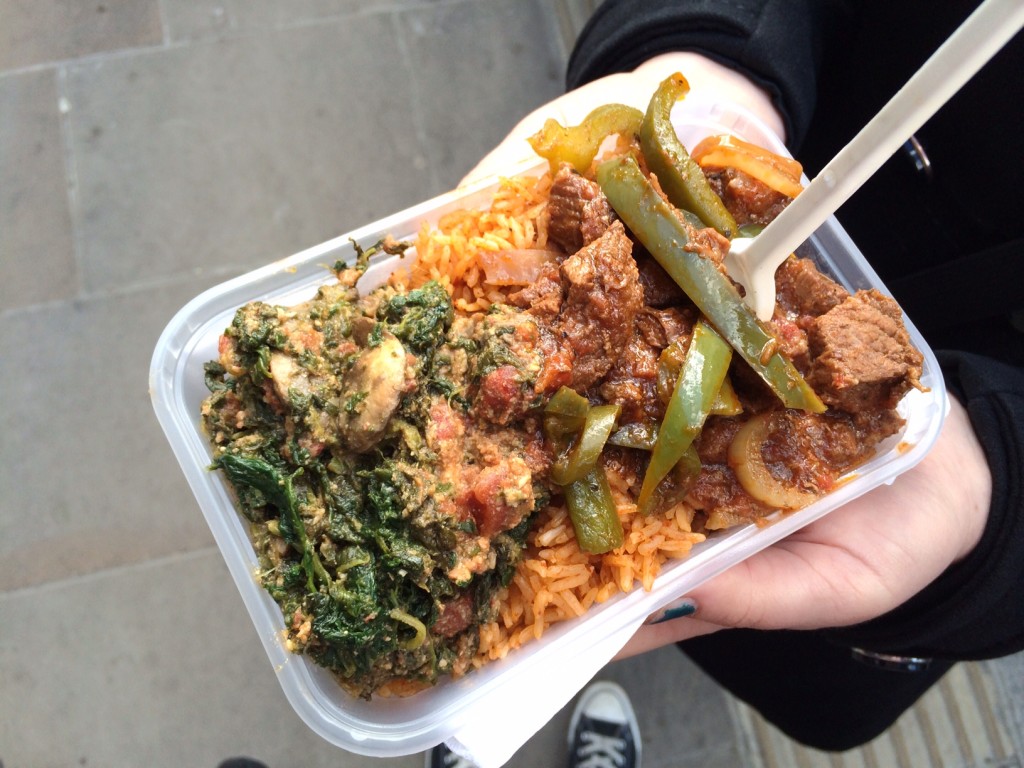 My only complaint with Broadway Market is that there are so many vendors that it makes choosing what to eat difficult. This time I decided to try some Ghanian food, a cuisine that I know next to nothing about. The beef stew that I had was simple but delicious. The meat was tender and there was just enough spice.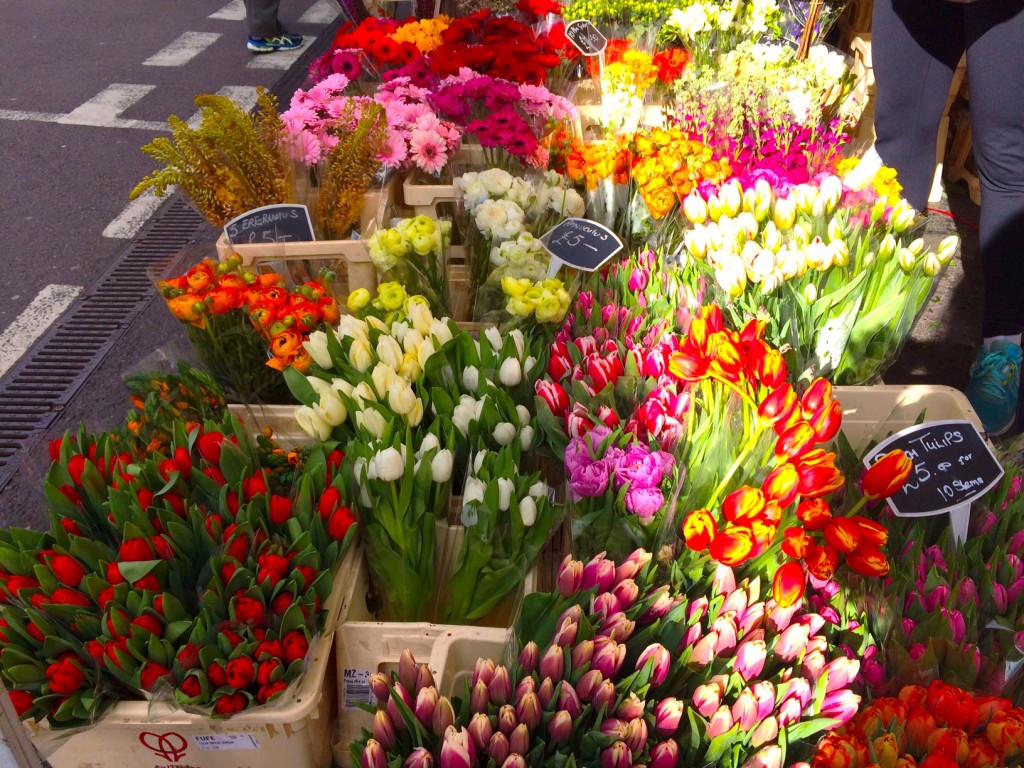 After wandering around the market for a bit Ashley and I got a piece of caramel cheesecake to-go and sat in nearby London Fields enjoying the sunny springtime weather.
Broadway Market E8 4PH. For more information visit their website. 
Okan
Okonomiyaki, a savory Japanese pancake, was one of my favorite food discoveries in Tokyo. Originally from the Kansai and Hiroshima regions of Japan, this dish is made of a batter consisting of flour, yam, water, dashi, eggs and shredded cabbage. Then staying true to its name "as you want", other ingredients like squid, pork, and vegetables are added in. Once grilled, the whole thing is topped with Japanese mayonnaise, okonomiyaki sauce, and bonito flakes.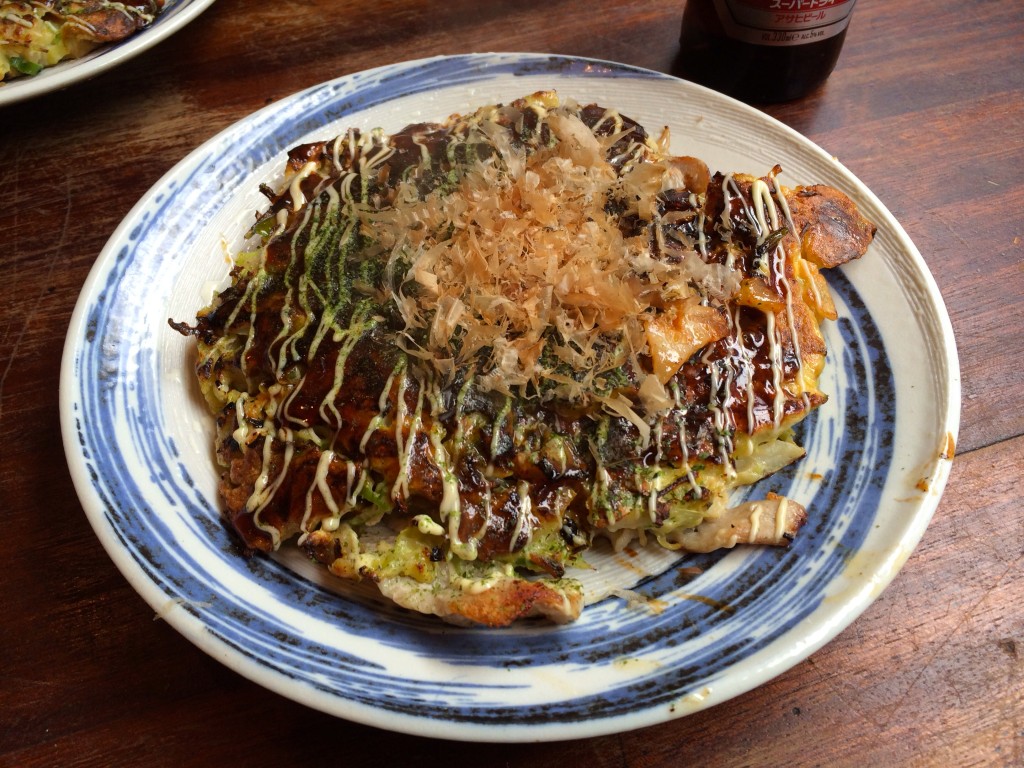 Okan, located in Brixton Village, is a tiny restaurant that specializes in this dish. I got a kind of Korean-ized version with kimchi and pork belly which was delicious. The portions are huge (I probably should have stopped halfway through) and the prices, for London, are pretty cheap. I will definitely be back when I need a little Asian food fix.
Brixton Village SW9 8PR. For more information visit their website. 
What was the best thing you ate this month?