fernweh n

1. an ache for the distance; literally, farsickness
I'm Amanda.
I have a farsickness and I'm always hungry.
So I travel, I eat, and then I write about it.
While growing up in Michigan, I dreamt of two things: exploring the world and food. I wrote letters to my grandfather in New York telling him about my imaginary friend's travels around the world. They mostly focused on what she ate.
My first international trip was to England when I was 12. By myself. It was then that an obsession with travel was born. Around this time my grandfather made me a bowl of tripe stew. It was then that a foodie was born.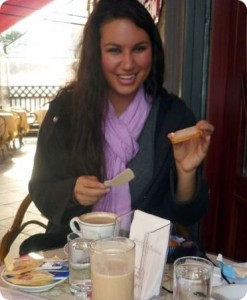 During college I studied in Rome for a semester where I fine tuned my Italian language skills, learned to love cheap red wine, and discovered how exhilarating it can feel to wake up in a new city every weekend.
After graduating from the University of Michigan, I headed straight back to my favorite city in the world, Rome, to work as an au pair and spent a few more months eating as much pizza (potato, preferably) as possible.
I had a brief stint back in the USA, but within months realized that the 9-5, 2 weeks of vacation cubicle lifestyle was not for me. So, I moved to Seoul and taught English for two years and then headed out on a four month backpacking adventure around Southeast Asia.
After being on the road for a few months I was craving some stability again. I'm now living in London and studying for an MA in Digital Journalism at Goldsmiths, University of London.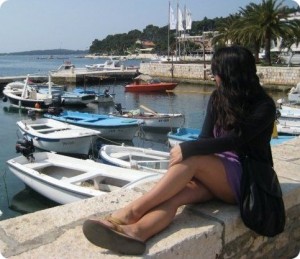 Besides travel and food, I love craft beer, the ocean, a great view, and The Beatles. I'm a die hard Wolverine fan and the hardest part of being abroad is missing college football season. I have a weakness for horrible reality television, you'll never find me without my Kindle or iPhone, and I absolutely adore elephants.
And at any moment in time I am probably planning my next great meal.