Exactly two months ago I left London to move back to United States. Two months ago I got on a plane I really didn't want to get on and cried so hard at takeoff that the flight attendant was actually concerned for me. Two months ago I stepped on American soil for the first time in 365 days and almost immediately shoved a Double Decker taco down my throat.
I've spent the past two months trying to reintegrate into American life. I have two jobs. I started to drive again. I go to Target at least once a week. While the past two months haven't been horrible (I actually like Louisville, remember?), they haven't been completely easy either.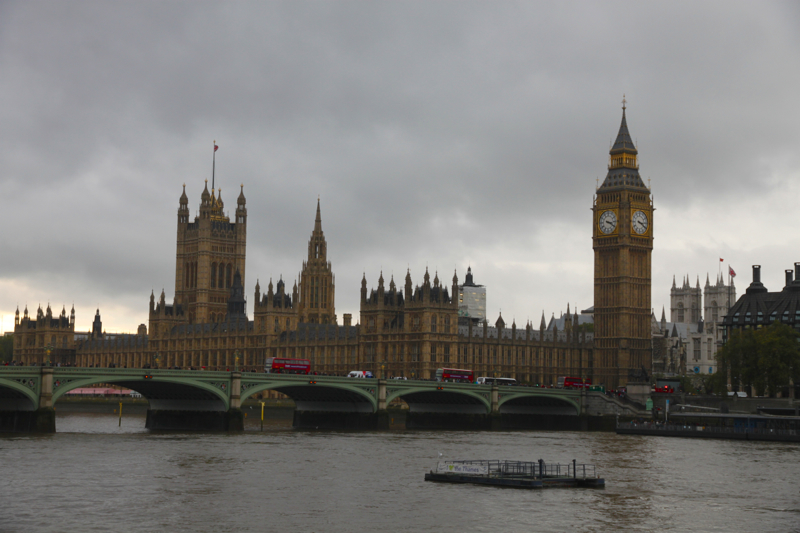 I miss London. A lot. As I'm probably not going to be able to live there again, this is something I'm going to have to deal with. Or whinge about on my blog. In an attempt to deal with the fact that I can't fly off to Heathrow right now I put together a list of the things I miss most about living in London. I've also thrown in a few things I don't miss, lest you think living in London is all happy times and sunshine.
This list isn't exhaustive. A lot of what I miss isn't easily put into words. It's how I felt when I lived there, the routine I had, the small day to day British things that became normal, and the people that were a huge part of my life there. But these are things I think about a lot, and things I'll be glad to be reunited with someday.
What I Miss About London
The weather
Yes, I, for the most part, extremely enjoyed English weather. It's not nearly as bad as it's made out to be. Yes, it did rain pretty much everyday in January and there were some summer days that were decidedly more fall like, but there were also plenty days full of sunshine, and puffy white clouds, and a gentle breeze. The best part of British weather is the lack of extreme temperatures. While all my friends and family were dying from the polar vortex last winter, I gallivanted around London in a light winter jacket because temperatures never dipped below freezing and in summer there were only a few days when it was unbearably hot. That is my kind of weather.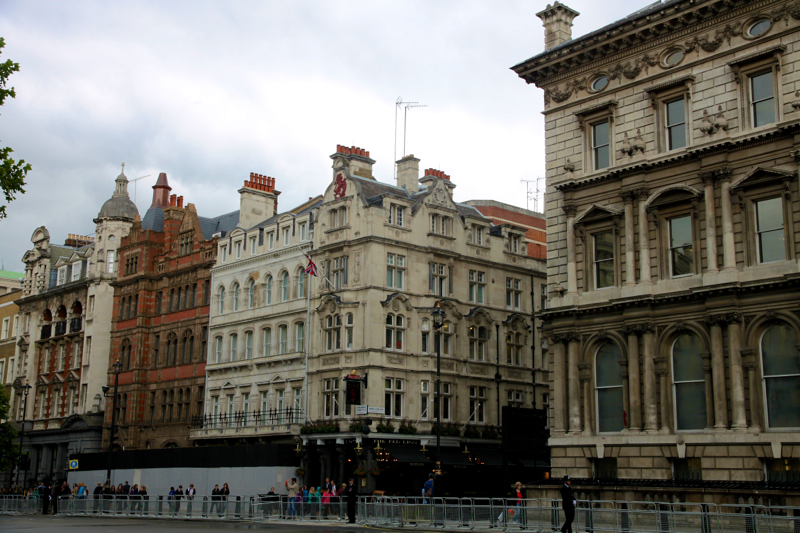 Fry ups, clotted cream, Starmix, Ribena, M&S Simply Food, my favorite cider…aka all the food and drink
I miss English food. Really, I do. In my opinion, you'd be hard pressed to find a better breakfast than a full English. Want to recreate that in the United States? Be ready for pay nearly $5 for one can of baked beans! Starmix, my favorite candy, isn't sold in stores here. Ribena, blackcurrant drink and hangover cure extraordinaire, costs nearly $10 for a small bottle. Stella Artois doesn't export my favorite cider here. And M&S's addictive (and moderately healthy) to go meals just don't exist.
Besides all the English things, London has some of the best street food markets and international dining options of any city I've lived in. I miss popping over to Borough on a Saturday for Pad Thai, a piece of banoffee pie, and some prosecco on tap or ordering up extra spicy chicken tikka masala from my favorite Indian takeaway.
Pub culture
English pubs are quite possibly my favorite place to spend time. You can come as you are- there's no dressing up required- at just about anytime of the day to have a no judgement pint, or even a cup of tea. You can go alone and curl up in an arm chair next to a fireplace with a good book or bring along your mates for a night out. There aren't TVs. Everything is cozy. People bring their kids. There's usually a meat pie and some mash to be found the menu. There's one on just about every corner and they often have cute names like The Lion and Lamb, Tudor Rose, Drum and Monkey, Old Swam, Pear Tree, and my old local, The White Horse.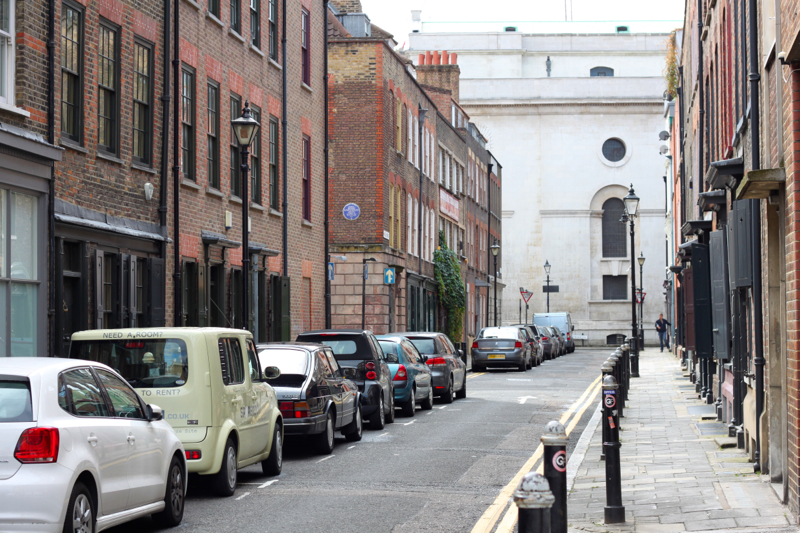 The NHS
I'm currently one of the millions of Americans without health insurance. While there has been a lot of talk about health care reform in the United States in recent years, it still really fucking sucks. I was denied for Medicaid even though when I applied I had no income and I missed the open enrollment period for Kentucky's Obamacare, so now I'm just hoping nothing bad happens to me in the next few months. In the UK, as a foreign student, I had the ability to use all of the NHS's services for free. While there's a lot of talk in the United States about poor healthcare in the UK, I never received anything but the highest standard of care and wish we could implement a similar system here.
Proximity to Europe
London is such a great base for European travel. Just about every budget airline flies out of one of London's many nearby airports and there are ferry, train, and bus options to Ireland and northern Europe. I'm having a really hard time getting used to the fact that I can't just jet off to a a new country every month or so. What do you mean Greece isn't a $150, 3 hour plane ride away?
(Also, the pound is worth more than the euro so for the first time in my life I was on the right side of currency exchange!)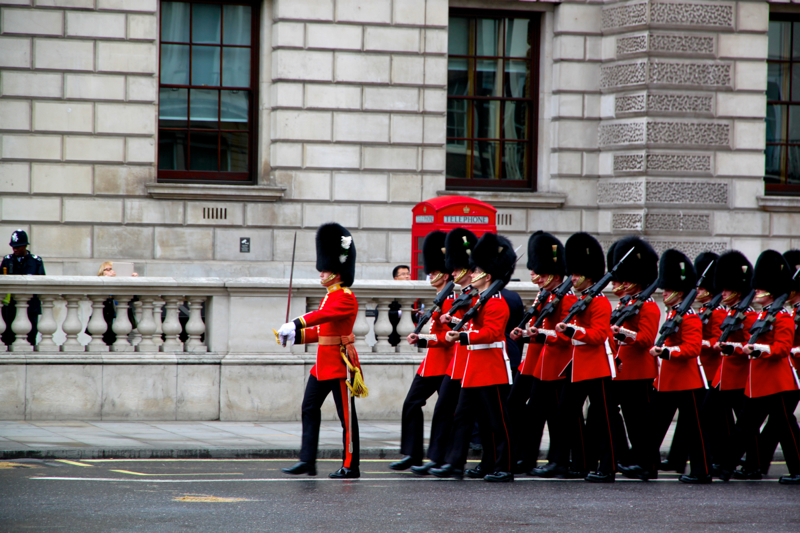 The Tube
Yes, the London Underground has its fair share of issues and I probably complained about planned engineering works a million times over the course of the year I was there, but after driving again for two months I officially miss public transportation. After you factor in car payments, insurance, and gas, monthly travelcards don't seem so expensive and I miss being able to read a book or just zone out while commuting instead of dealing with horrific drivers and traffic.
My flat
10 years ago I moved into my first college dorm at the University of Michigan and since then I've moved pretty much every year. Some places felt like a room when I kept my things and slept, and other felt closer to home, but nothing like my flat in Richmond. I was very lucky to be able to live with one of my best friends. Claire had lived in the flat for three years previous and turned the place into a beautiful, cozy home. We spent our evenings getting into feminist debates, catching up on our weird days, watching Grand Designs reruns, and laughing at 8 Out of 10 Cats. We spent our Sundays ordering loads of food and whining to each other about our hangovers. It was a practically perfect housing situation, probably one I'll never recreate.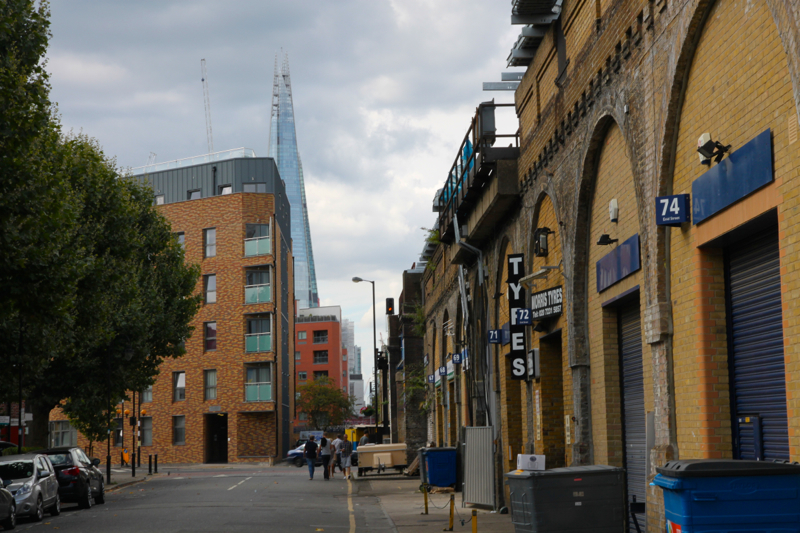 Living in one of the world's greatest cities
There's no doubt about it- London is world class. There's diversity everywhere, from the people passing you on the sidewalk to the buildings you are walking by. There's history around many corners. Sometimes the fast pace of city living can get you down, but as soon as you think you're done with it, you'll pass Big Ben lit up at night, or walk through Regent's Park on a sunny spring day, or find a new piece of killer street art in Shoreditch, or stumble across a new street festival, or go on a craft beer brawl, or drive around with all the windows down screaming the words to Mariah Carey sounds as you pass landmarks you used to only read about and you'll remember why you love London oh so much.
What I Don't Miss About London
The cost of living
London is expensive. Like way more expensive than I could have even imagined before moving there. I lived far out of the center and paid nearly $900 in month in rent. And that's considered an absolute steal. Tube rides aren't cheap, a pint of beer is around $5, and good luck finding a meal for under $15. While these prices are a sacrifice you have to make to live in a world class city, it was often hard, especially on a student budget. London is a city where a lot of people have A LOT of money and I sometimes wondered how anyone who wasn't making millions of pounds could survive there for more than a few years.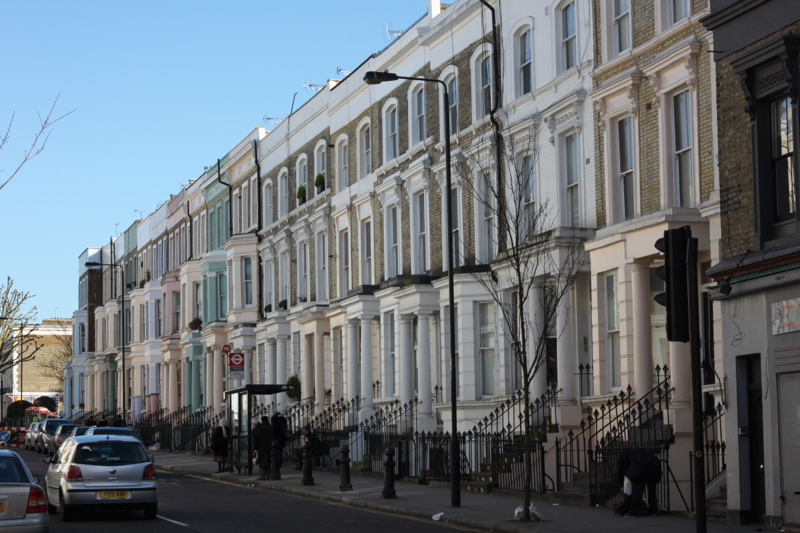 Smog and hard water
Like pretty much any large city, London has a bit of a pollution problem. This, along with living close to London's largest park, caused my allergies to go absolutely bonkers. There was about a month in spring where I just constantly felt like shit because of allergies. Then there was the water. London has some of the hardest water in the world and it wrecked havoc on my skin and hair. I was a constant frizz ball, even after hot oil treatments and a lot of work with the flat iron, and my face looked like I was about 16. I'd go to Europe and it would clear up and then after showering once in London it was all back to hell…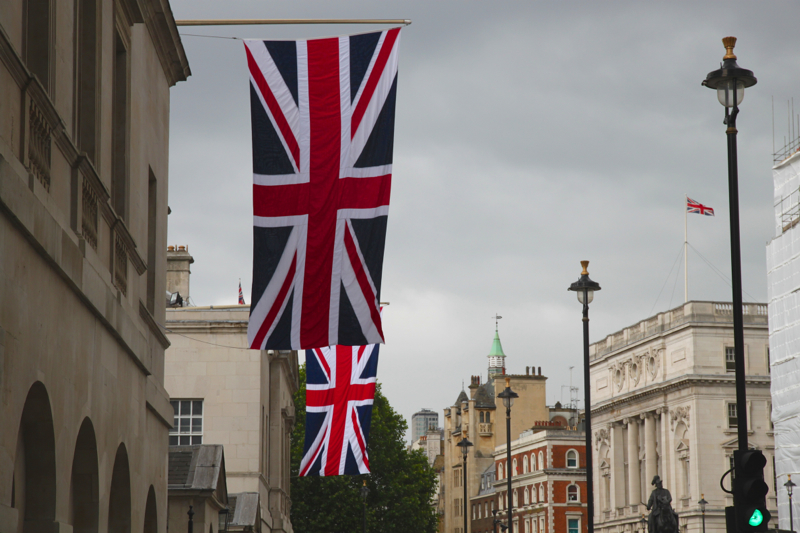 Not being able to look at anyone in public
As an American, even one who hasn't spent a lot of time in the US recently, I'm used to sort of camaraderie among strangers in public places. A short exchange in the checkout line or while you're waiting for a drink at the bar. Maybe a knowing glance when some crazy gets on public transportation. In London, that doesn't really fly. It's not that Londoners are rude, it's more that everyone just minds their business (and doesn't make any sort of eye contact at all on the Tube). While it was sometimes really nice not to have to strike up a conversation with a rando on a bus, there were times when I missed being able to make an offhand comment or have someone to silently commiserate with when someone was playing music without headphones in public.
What do you miss about places you've lived and left? What things don't you miss?