It's December. 2014 is almost over. It's December. 2014 is almost over.
I have to keep repeating this to myself otherwise I don't believe it. My brain seems to be stuck somewhere around April or May.
But the calendar tells me there's a little over a week left in 2014 which means it's time to look back at what's happened this year.
When I wrote my 2013 review I said that I couldn't wait to see where I'd be in 365 days. Of all the ideas I had thrown around for possible places to live, I ended up in the last place I would've guessed- my parents house in Louisville.
In a way it kind of represents the kind of year I had. 2014 was, in a lot of ways, nothing like I imagined it would be. While I was right that my year would be far more stationary than the previous, I still managed to spend time in 10 countries (11 if you count Scotland) and travel 19,447 miles. There were points when I hated London more than I ever thought I could, and then times when I couldn't picture myself living anywhere else.
When I decided to leave, I thought that settling down in the US and having a full time job in an office like a normal American person would bring me the feeling of calm that I'd been lacking due to my nomadic ways. Instead, it's made me question everything even more.
That's not to say 2014 was bad. It wasn't. I passed my Master's degree. I found a job in digital advertising. I had a wonderful time traveling around Europe, both solo and with friends. Even though a couple friendships fizzled out, I was lucky to meet a few new people I'm happy to now call friends, and I strengthened the bonds I have with others.
Like last year, this review covers my favorite memories of the year in photo form (though some have longer stories attached because I got carried away). Some are photos that I'm particularly fond of, and others are just shitty iPhone photos of things worth remembering.
***
In February I attended Craft Beer Rising, an event at Old Truman Brewery in East London celebrating craft beer from around the world. With karaoke plans with a big group of friends for that night, I'd promised myself to take it easy while day drinking. But with so many free samples or paid for half pints it soon devolved into something else, and by the time the 5 pm session ended I was relentlessly flirting the married head of marketing of a rather large American microbrewery. Oops. One of my favorite London days, for sure.
***
Walking along the south bank of the Thames was a favorite activity of mine, even on cold, grey winter days.
***
In March I took advantage of the unseasonably sunny and warm weather with a day trip to Whitstable, a seaside town in Kent.
***
Ashley and I went down to Brighton and had a wonderful time riding roller coasters on the pier and treating ourselves to a fabulous meal.
***
#GirlsGoneMAD was one of my favorite weekends all year. I'm glad I found people who will dance all night, steal drinks from the bar, and then drunk eat arugula with me. (Oh, and they also like to travel and share their blogging, social media, and photo editing expertise!)
***
Berlin was quite possibly my favorite destination of 2014. A lot of it had to do with the abundance of awesome street art.
***
Spring in Krakow was truly beautiful.
***
So was this sunset over the Danube on my last night in Budapest.
***
I've discovered that a lot of time it's not necessarily the place that makes a trip great, but the people who are there with you. And while Scotland was nearly perfect in and of itself, being able to explore it with 3 of my best friends from college made the experience even more special.
***
Amsterdam. The most beautiful city where you can have the most ridiculous amount of fun. This wooden shoe picture never fails to make laugh and is a great example of why I rarely ask random people to take my photo. They always turn out way worse than you could ever imagine a photo turning out.
***
In May my flatmate and I held a Eurovision viewing party (my first Eurovision!) at our flat complete with European themed food and drink. We also encouraged people to dress up in costumes based on different countries of Europe- I went with Greece (because it was easy to throw together at the last minute) and Claire donned her clothes representing her German-ness. Much fun was had.
***
Cologne: The best dinner ever.
***
My friends Brooke and Heather came and visited in June. This was Heather's first visit to the English capital, so a visit to Parliament Square was the first stop on our one day LDN crash course. We emerged from Westminster Station and found ourselves in the middle of a very large crowd. The roads were blocked off and police were everywhere. I asked one what the hell was going on and discovered it was a parade celebrating the opening of anew session of Parliament. We apparently just missed the Queen, but did get to see some of her Guard walk by. Such an "only in London" moment.
***
Potatoes are my favorite food, especially when fried. These frites in Brussels may very well be the best thing I ate all year.
***
I really, really, really love sunsets. The ones in Santorini were unreal.
***
On Saturday afternoons a bunch of South London microbreweries open their doors for a craft beer crawl called the Bermondsey Beer Mile and it's pretty much perfect.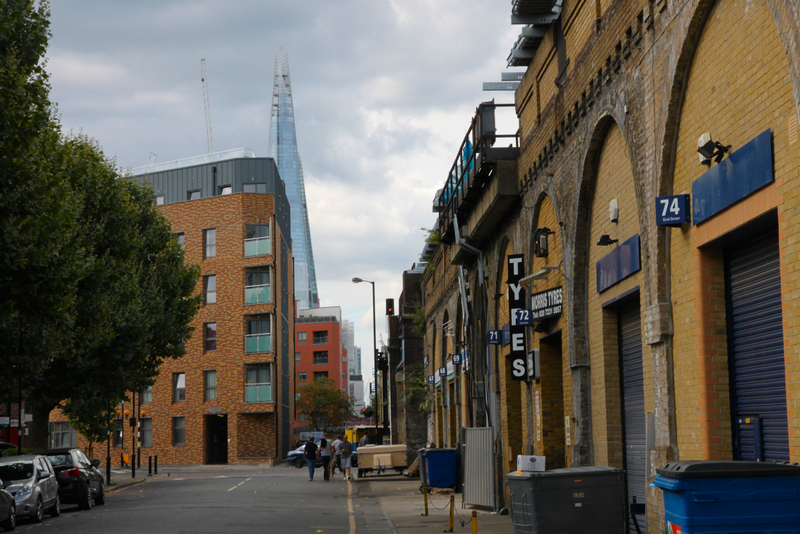 ***
PORTUGAL. My flatmate "forced" me to accompany me her to Portugal in August and, holy hell, it blew me away. The beaches in the Algarve are beautiful and the people are so friendly and everything is relatively cheap. Add this country to your 2015 travel list now.
***
This year marked the 100 year anniversary of the outbreak of World War I. To honor those lost, artist Paul Cummins created an art installation project at the Tower of London called 'Blood Swept Lands and Seas of Red'. Poppies, each one representing a British military death in the war, were gradually added throughout the summer and up until Remembrance Day on November 11. I visited the site on my last day in London and was moved by the simplicity of the piece and all it represented.
***
Back in the States I got to visit all the Northern Michigan landmarks I somehow missed as a child: Sleeping Bear Dunes in Traverse City, Pictured Rocks National Lakeshore, and Mackinaw Island.
***
Leaves in the UK don't really change color in the fall (except to brown) so I took full advantage of all the orange, red, and yellow in Louisville with a couple urban hikes.
***
I was a huge horse racing fan as a child and always dreamed of watching a race at Churchill Downs. Last month this came true! I got to hang out in a finish line suite right next to the famous twin spires, spend time with my family, and lose some money. It was a dream come true. Minus the money losing part.
***
What's your favorite memory from 2014?