Is there anything more perfect than a weekend celebrating the ever evolving world of craft beer?
If you're like me, the answer to that would be "not really".
So it shouldn't come as a surprise that I purchased tickets to Craft Beer Rising less than five minutes after hearing about it on Twitter.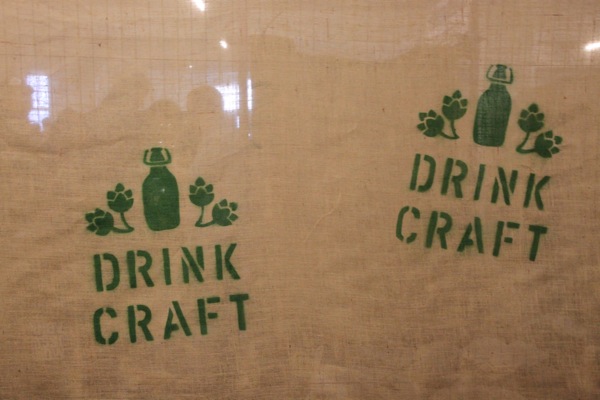 Craft Beer Rising is an annual festival that aims to showcase craft beer in order to benefit the masses and the brewers. This year over 60 breweries brought their beer to Old Truman Brewery giving the London beer fan a chance to find their new favorite brew and allowing these brewers of varying sizes to gain new loyal fans. Most of the breweries were from the UK, but there were also representatives from Spain, Italy, France, Belgium, New Zealand, and the United States.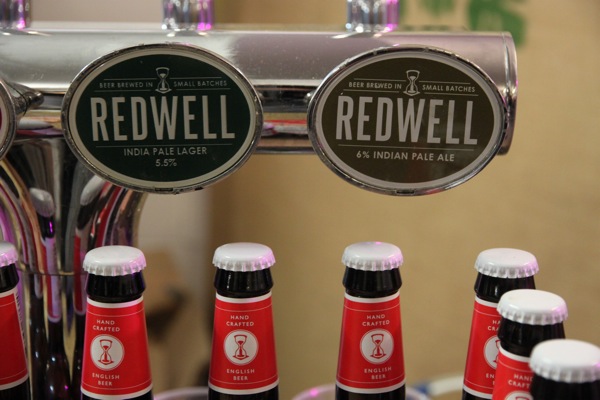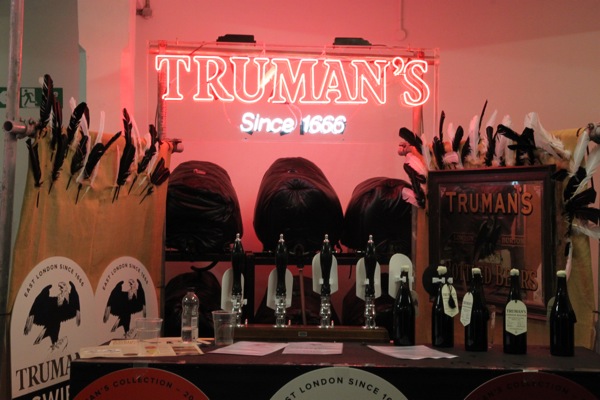 After living in Korea, the land of crappy, mass produced water beer, it is refreshing to once again live in a country with a deep appreciation for the good stuff. I have my favorite American craft beers, so I was very excited to get the chance to explore some of what the UK and Europe have to offer.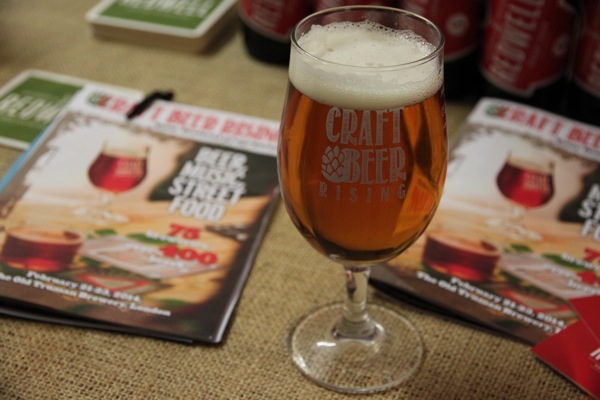 I purchased tickets to the Saturday afternoon session from 11 am to 6 pm for £15. The ticket included £5 of beer tokens and a free Craft Beer Rising glass. Tickets sold out the week before the festival and I was slightly worried that I'd turn up to find long queues and masses of people. I feared wrong. The organizers capped the event at the perfect number- there were enough people to give the event a buzzing vibe, but the lines were never more than a few people deep.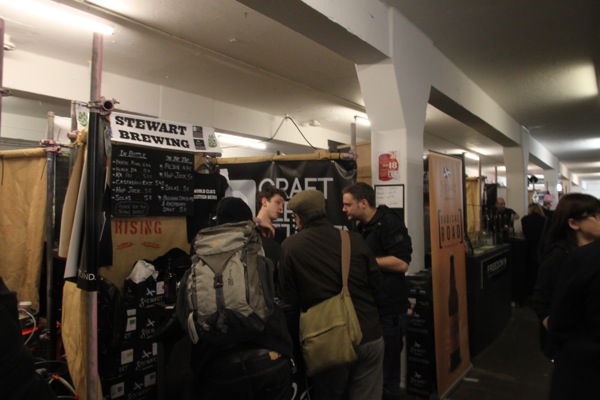 Spread out over six rooms at the Old Truman Brewery off Brick Lane, the 60 or so brewers had stands set up with a few of their beers on tap or in bottles. Most people were more than happy to hand out samples until you found something you liked and pints, half pints or bottles could be purchased with tokens. Half pints were usually around £2 and bottles seemed to run around £3.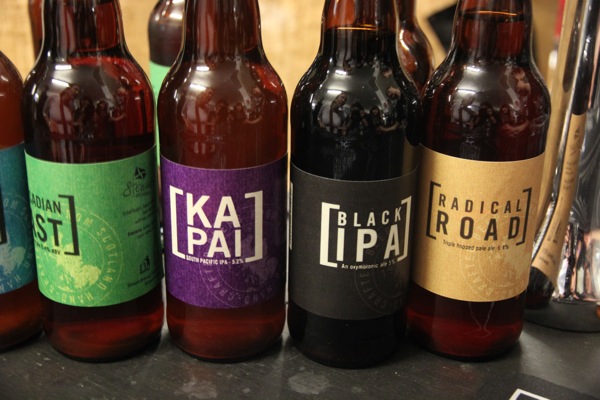 My favorite part of the event was the passion from the brewers. Most everyone seemed eager to chat with us, tell us about their product, and listen to our opinions about it. For many people craft beer is a passion project and this was truly evident at Craft Beer Rising.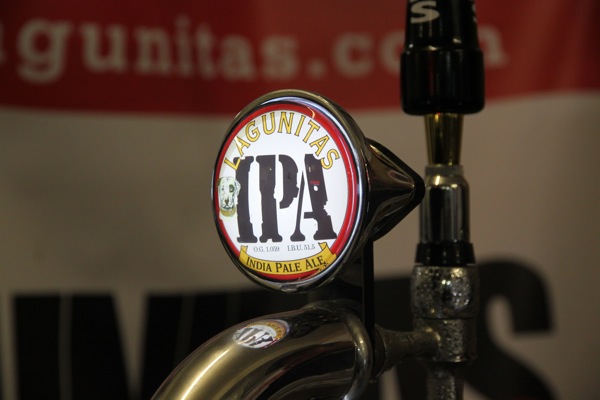 In addition to beer, there were also street food vendors scattered throughout the event. I decided to have some Kansas City BBQ from Prairie Fire in order to prep myself for an afternoon of tasting. Now, I'm fairly picky about my BBQ. My parents live in Kentucky and whenever I'm home I make sure I eat at my favorite Kentucky style BBQ places. In addition, my father, a fabulous cook, makes some of the best brisket I've ever tasted. But when I found out that owner of Prairie Fire was a fellow American I figured that this would be a good opportunity to have my BBQ cravings satisfied. I was right. The brisket was tender and the sauce had the perfect amount of tang. It was so good that I had to ask a stranger to photograph his sandwich as I devoured mine before I could remember to snap a picture.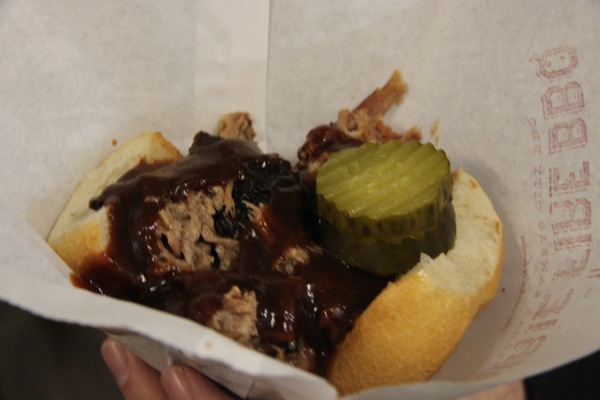 Now back to the main event- the beer. What were my favorite brews of the afternoon? I really enjoyed Arbor Ales Yakima Valley IPA because it reminded me of all the IPAs I love back home. I was also a fan of the Crowded Hops Pale Ale from Brains Craft Brewery in Cardiff. It had the punch of hops that I like but was light and fruity enough to make it a good session beer. Beavertown Brewery's Bloody 'Ell Blood Orange IPA was really unique- I liked it because it wasn't overwhelmingly fruity but had enough of the blood orange flavor to separate it from a traditional IPA.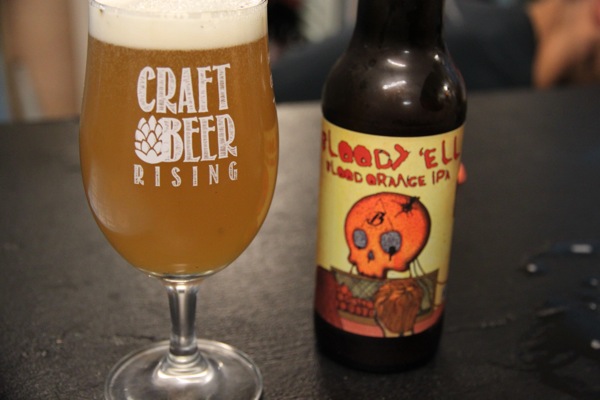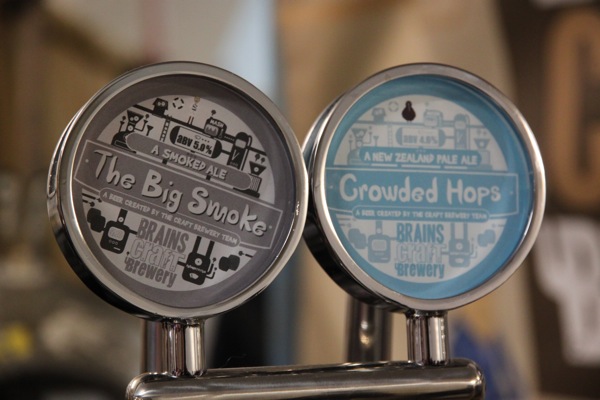 There were of course many other beers that I tried and liked, and many more that I wish I could have sampled. It's an exciting time in the UK right now for craft beer and this event did a wonderful job showcasing some of the standouts and rising stars on the scene right now. I really hope I'll still be in London next February so I can attend Craft Beer Rising again.