After failing to connect with Warsaw and a tour of Auschwitz that left me feeling uneasy, I was more than ready for a change of scenery. Or in this case, a change of country. I took an 8 hour bus ride south, through the Tatra Mountain in Slovakia, to Budapest.
Originally two cities occupying either side of the Danube River, Buda and Pest were united in 1873. And being in Budapest is like taking a step back to that time. While parts of the city have more of urban grit, the first things any visitor notices are the grandiose buildings, antique seeming subway cars (Line 1 is a World Heritage Site), and opulent churches and synagogues.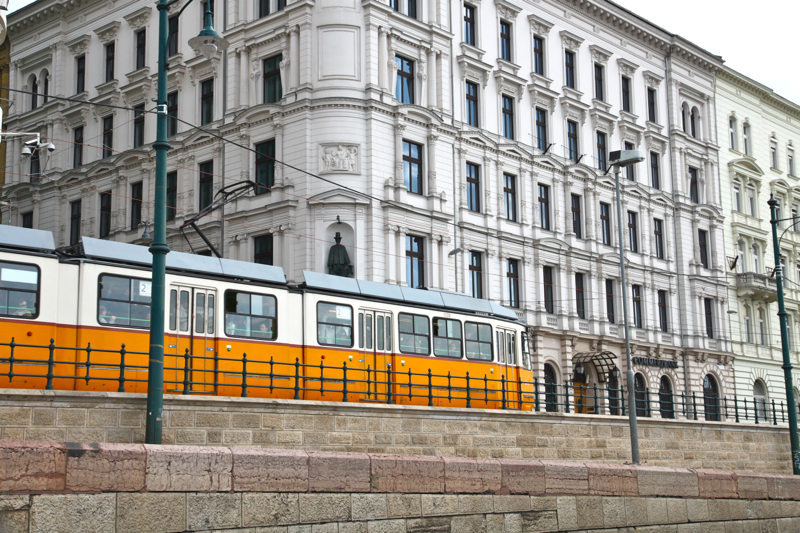 Budapest is a city I immediately fell in love with and over the four days I was there my love for it continued to grow for three reasons. The beauty, the bars, and the baths.
Beauty
Often called 'The Paris of the East' because of its stunning architecture, Budapest lives up to its reputation as one of Europe's most beautiful cities.
It's almost as if Budapest wants its beauty to be admired from above as there so many great vantage points, many of which I took advantage of.
On my first morning in Budapest I took a walk to the Citadel which sits atop Gellért Hill, one of the highest spots in the city. What Lonely Planet called a "stroll through the park" turned out to be more of a steep hike and I got caught in a torrential downpour with no umbrella, but neither could ruin the sight of Parliament from a distance or church towers peeking above orange roofs.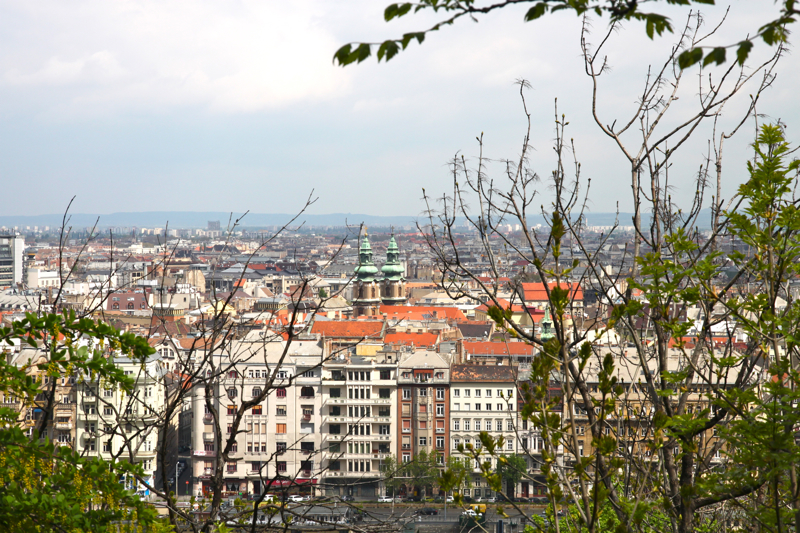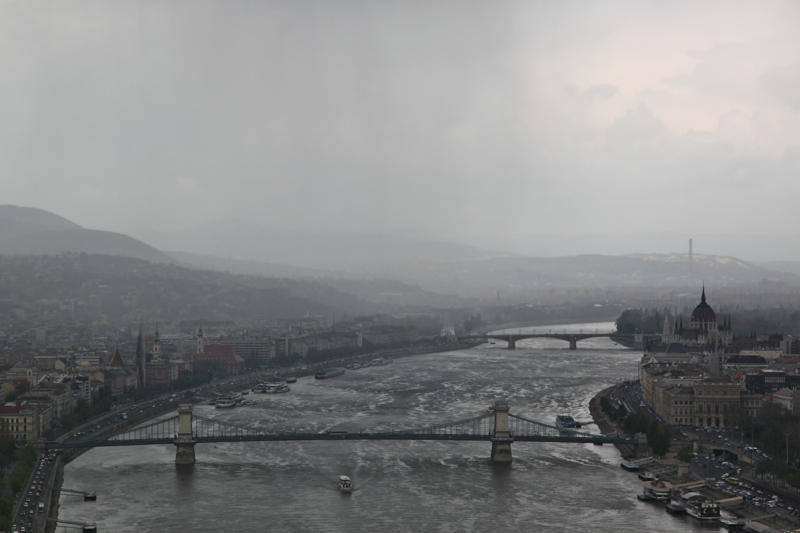 Later I walked over to Fisherman's Bastion, located in the Castle District. The wall, which was guarded by the fisherman's guild during medieval times, is right across the Danube from Parliament making the prime spot to catch a glimpse of Budapest's most famous building from above.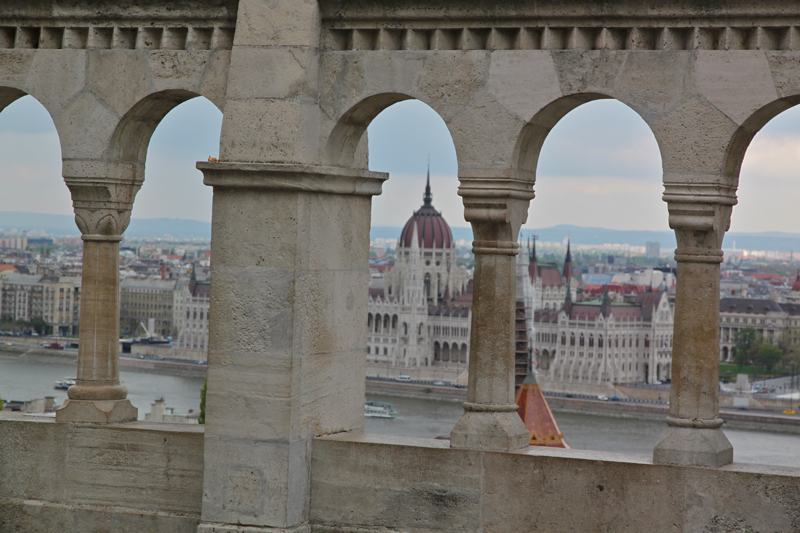 St. Stephen's Basilica, opened in 1906, is another place with a great view, though it costs 500 Ft ($2.60) and takes a lot of climbing to get to the top of 96 meter dome. The church took an impressive 50 years to be built and stands the same height as Parliament as nothing in Budapest can be built any taller.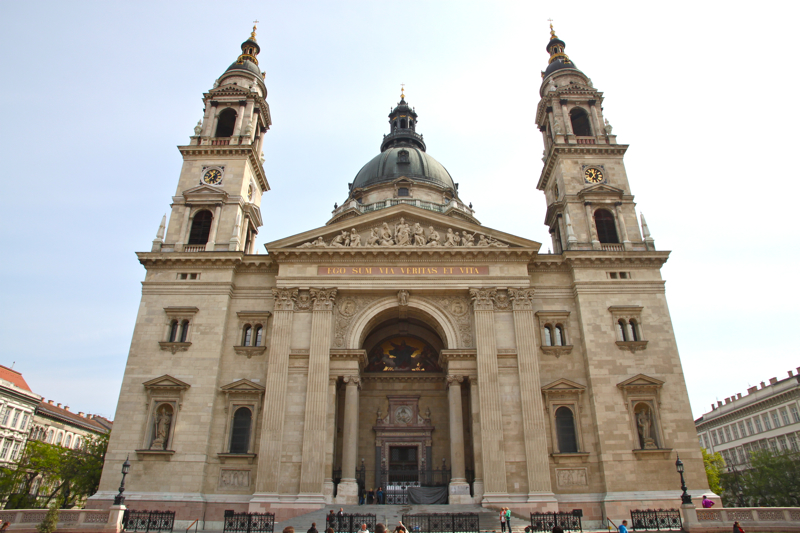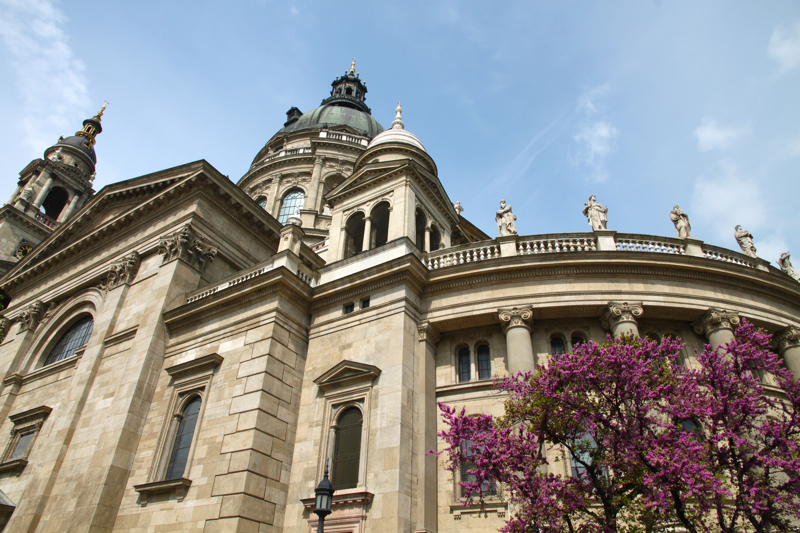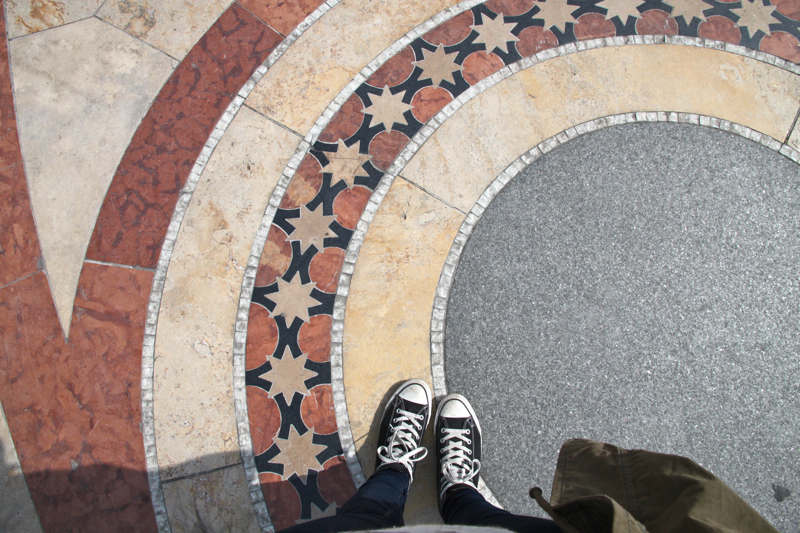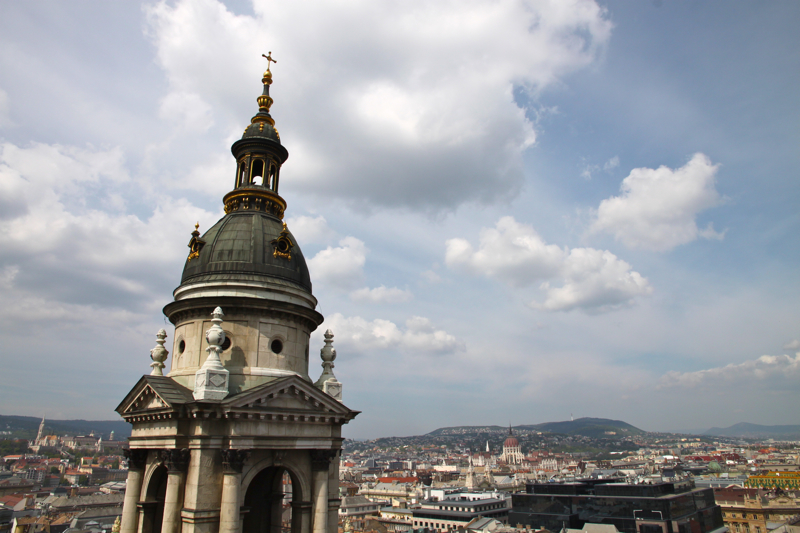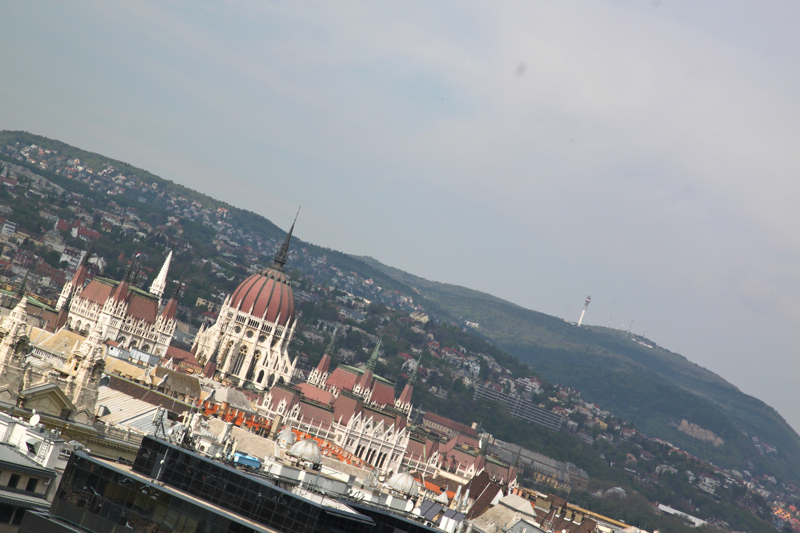 Back on ground level my favorite ways to discover the beauty of Budapest was to just walk. I usually had an end destination in mind, but instead of going underground on the subway or taking a set route I would wander in the right direction finding cute little side streets or stumbling across more famous landmarks I hadn't expected to see.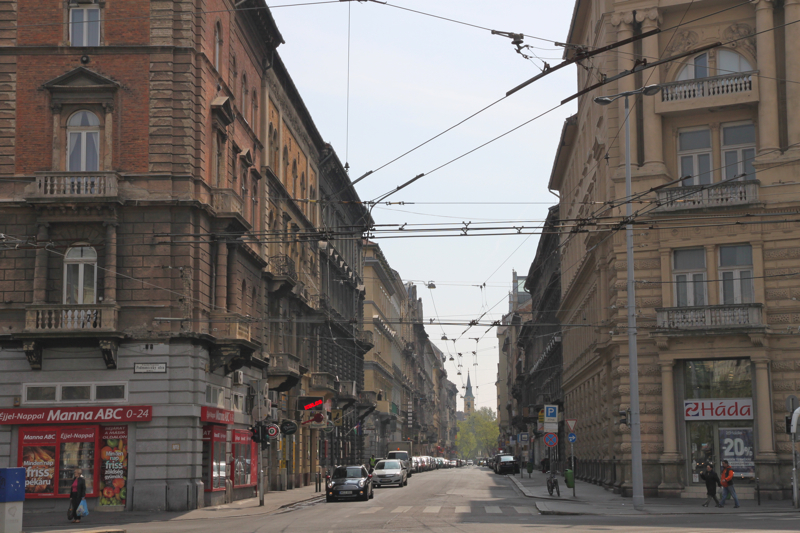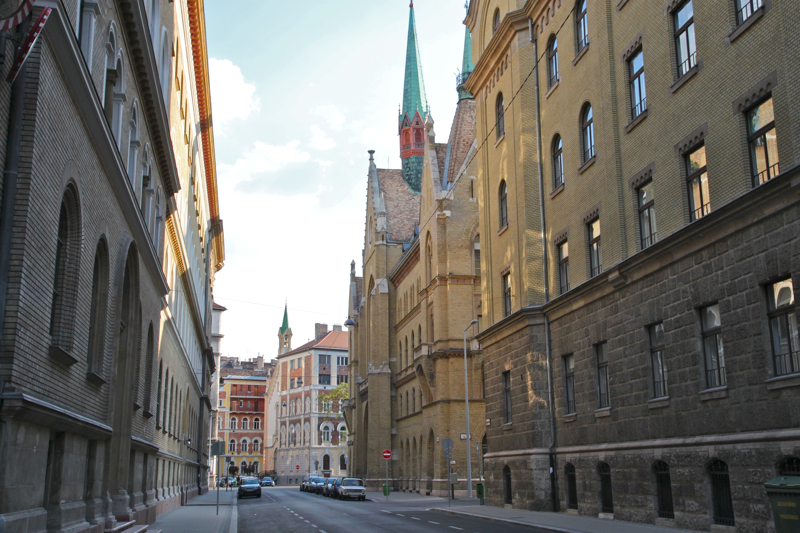 On my last night in the city I was walking along the Danube back to my hostel when I noticed the sun starting to dip behind the Buda Hills. I decided I didn't need to rush back and sat a reveled in the colorful beauty of another day ending in beautiful Budapest.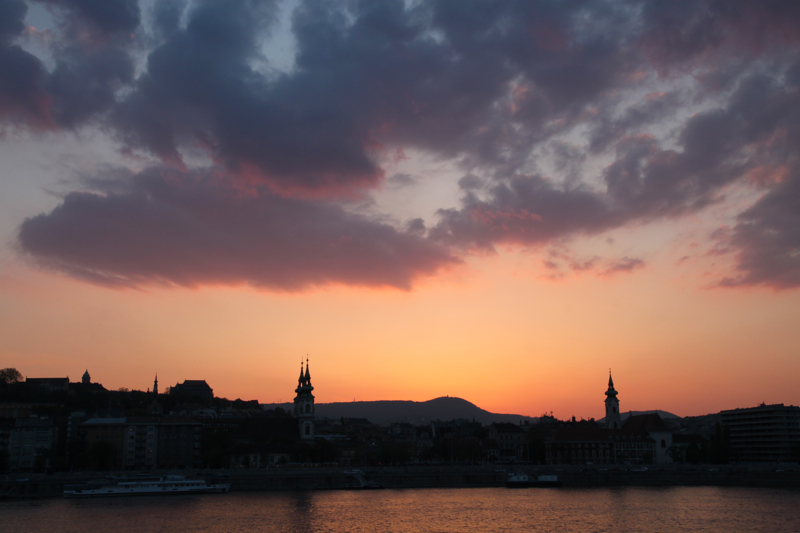 Bars
One of Budapest's most famous attractions is its nightlife. Or more specifically, its ruin bars. Ruin bars began in the early 2000s when young people began turning abandoned buildings and courtyards into cheap places to drink. They moved in a bunch of mismatched furniture that was probably headed to the dump, had some local artists paint the walls, and started selling beers. Today these ruin bars are the place for a night out in Budapest.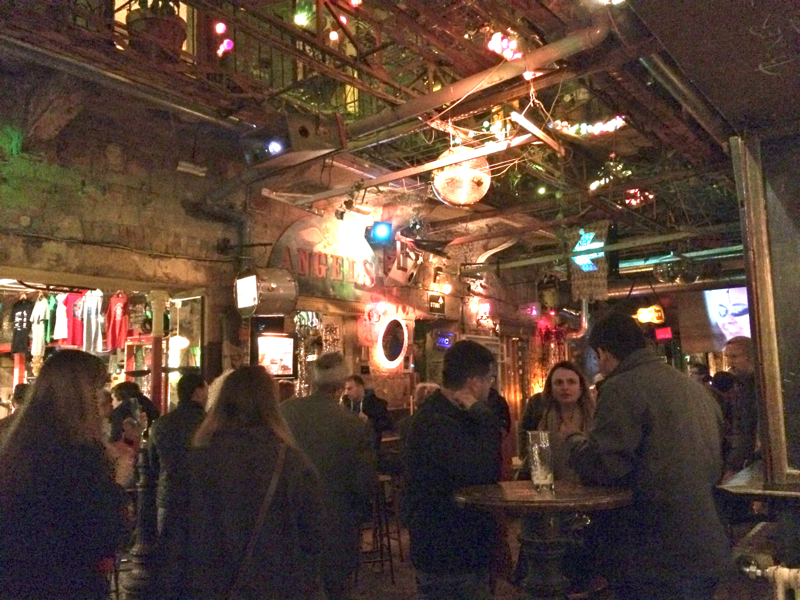 I paid a visit to Szimpla Kert, Budapest's first ruin bar, with a group of fellow Americans I met on a craft beer tour earlier that night. Szimpla Kert is made up of a bunch of rooms on multiple floors surrounding a courtyard. It's huge. There are plants hanging from walls and circular metal staircases and Communist era relics. The beer is cheap and the palinka, a traditional fruit brandy, is flowing.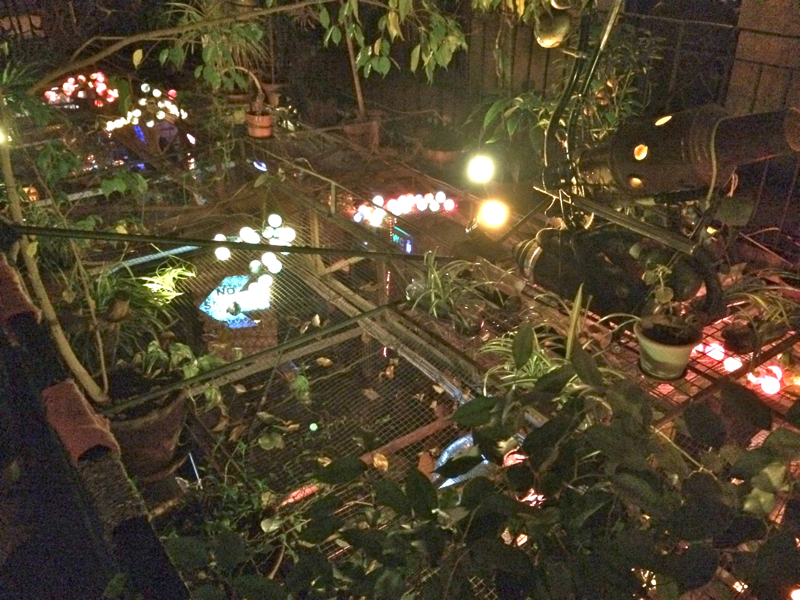 Don't be worried that the bars will be too hip or the people trying to be too cool. This isn't an East London warehouse. Szimpla Kert was filled with everyone from middle aged tourists to young Hungarians having a chill beer.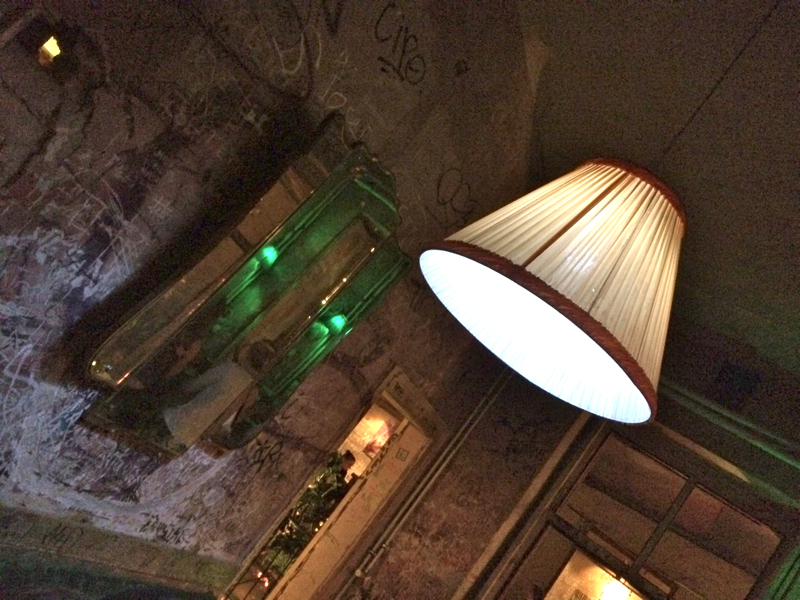 Baths
Budapest is home to 80 geothermal springs, including Széchenyi Medicinal Bath, the largest medicinal bath in Europe. The water includes sulphate, calcium, magnesium, bicarbonate, fluoride acid and metaboric acid and is said to help with orthopedic and joint problems. I can't attest to that, but I know it did help with my incredibly-horrible-too-many-palinka-shots hangover. A win for medicinal baths in my book!
There a bunch of options for admission at Széchenyi, including private cabins and massages, but in my cloudy headed state I went for the cheapest option- a 4,100 Ft ($18) admission ticket that included use of a locker. After scanning in and wandering about for a bit looking for the entrance to the change room, I push opened a door and the first thing I saw was a fat man in a very tiny speedo. Did I accidentally go into the wrong change room? After I see a woman walk by, I realized that these are co-ed change rooms. There's a first for everything.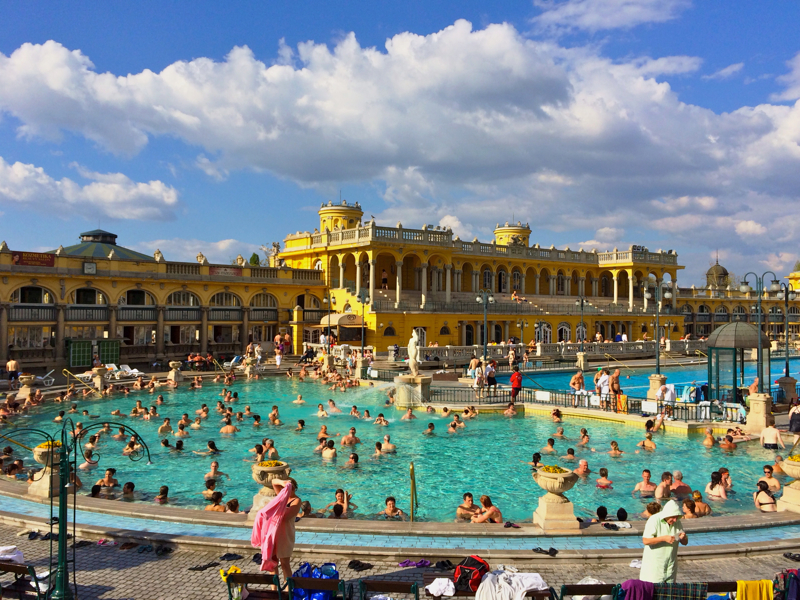 Then I went into one of the cubicles to change and realized that both doors, one into the main hallway and one into the change room, just swing open and have no locks. If you don't want to be walked in on naked by an older Hungarian man, I suggest shelling out the extra 500 Ft for a private cabin. (Some other tips: bring your own towel, a pair of sandals to walk around in, and a plastic bag for your wet things when you're done. Probably obvious to most but I managed to forget two of the three…)
Awkward changing experiences aside, the baths were lovely.  The bright yellow Neo-baroque buildings, built in 1913, are worth a trip themselves. After admiring them for a while I found an empty spot in the main outdoor pool and then laid there silently in the warm water for the next 2 hours. When you're hungover and traveling, this is what you want to do.
What looks like the best bit of Budapest to you?