At the end of every month I like wrap up my favorite moments, posts, Instagrams, and meals while giving a behind the scenes look at some of the moments that otherwise wouldn't make the blog.
It's not exactly the end of the money yet, but let's pretend it is for the sake of this recap. May has basically been the quickest month of my life and when I think back to my time in Palermo it seems like it happened 30 weeks ago, not 30 days. I've gotten into a nice travel groove (still working on getting into the working groove thanks to the internet here…) and am excited for what the next month has in store (a change of country and a more fixed existence).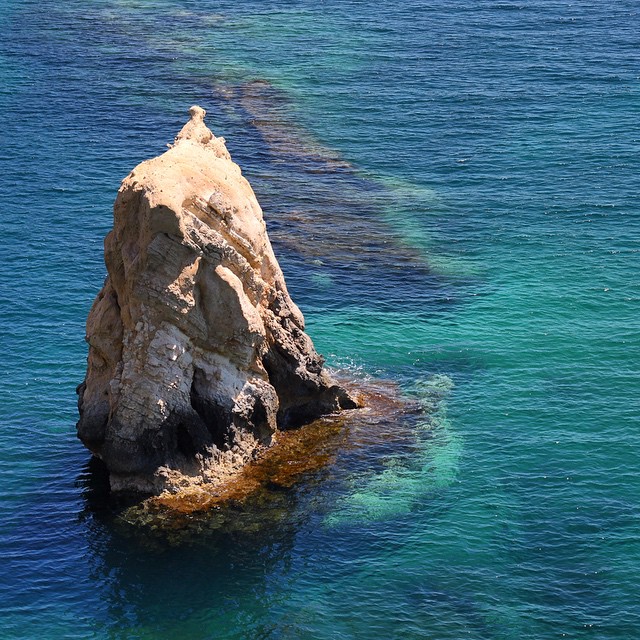 Destinations Visited
Italy: Palermo, Enna, Siracusa, Catania, Caltagirone, Taormina, Praia a Mare, Bari, Gargano, Lecce, Otranto, Gallipoli, Naples
Miles Traveled
1,454 miles. With the amount of time I spent on busses and trains I could've traveled about three times the distance in most countries. Oh, Southern Italy…
Highlights
Visiting the village where my great grandfather was born
My great-grandparents moved to the United States in the early 20th century from Sicily. As a 3rd generation American I'm more American than anything else, but my dark hair and complexion (something that causes people a lot of confusion about where I could possibly be from) comes from my Sicilian great-grandparents and I've always felt a pull to visit. I did some research before my trip and found out that my great-grandfather, Giuseppe Failla, was born in a small village about 60km from Catania called Caltagirone. I took the bus there and spent the day marveling at the beauty of the town, nestled high in the hills, admiring the mosaic staircase they are famous for, and wondering how strange and difficult it must have been for him to move to a small town in Massachusetts.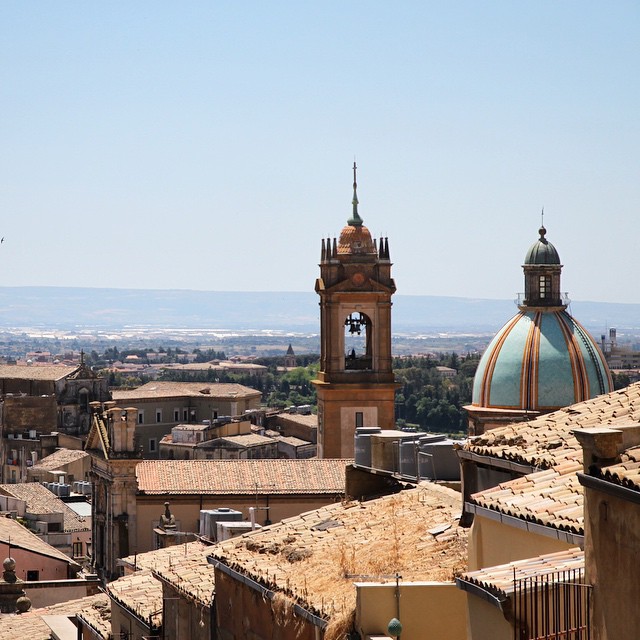 Trekking around Mt. Etna…and then seeing it erupt a few days later
On my second day in Catania I took a tour to Mt. Etna with Etna Experience to get up close and personal with Europe's tallest active volcano. Our small group spent the morning learning about the history and geology of Etna while trekking around the middle of the volcano. In the afternoon we visited a winery to sample some of the wines grown in the volcanic soil and have a traditional Sicilian lunch. The tour itself was the perfect way to escape the hectic city, but it was even more special when two days later I saw Etna start to erupt from my hostel's rooftop terrace!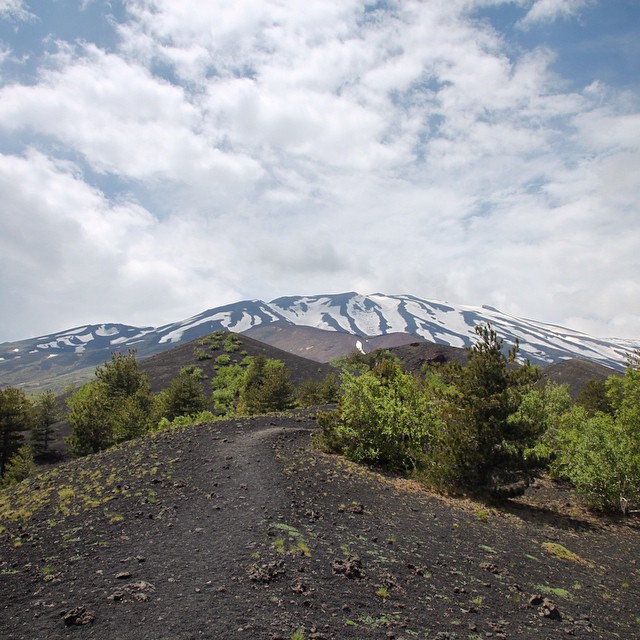 A week off the grid and on the beach in Praia a Mare
When I announced my plans to visit southern Italy my friend Danielle sent me a message telling me I had to spend some time at Onda Road Beach Hostel in Calabria, so I booked a few nights there thinking it would be a good place to stop as I made my way from Sicily to Puglia. When I got there and  found out there wasn't internet at the hostel and my cell phone barely worked I decided to take the week off from work, blogging, and social media. I enjoyed being disconnected so much I ended up staying in Praia for an entire week enjoying the beautiful coastline and the company of some wonderful fellow travelers.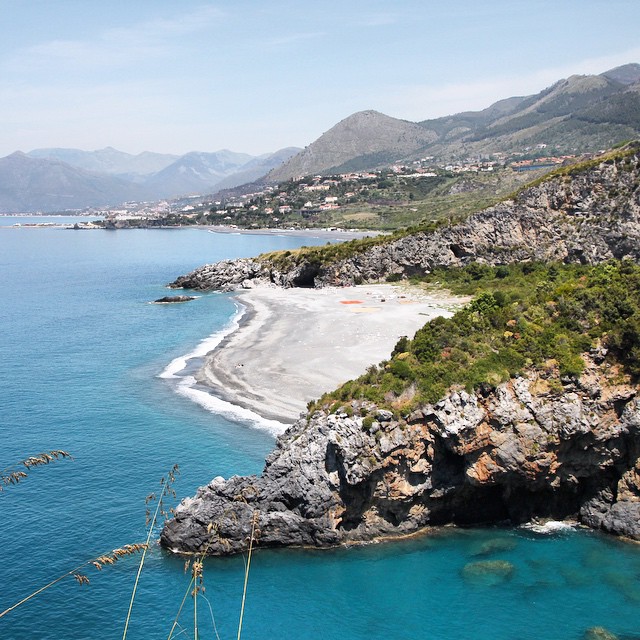 Road tripping around Puglia with Claire
I love having friends with flexible schedules and a lot of holiday time because it means they can come meet me in random places. Claire, my flatmate in London, had a week off at the end of May and said she'd come meet me where ever in Italy. I picked Puglia, a region with some of Italy's best beaches and food, for a weeklong road trip. We have a similar travel style which means there's been a lot of eating, coffee drinking, and beach laying happening. Along with plenty of gossip. And drinking. Which means it's been a pretty great week.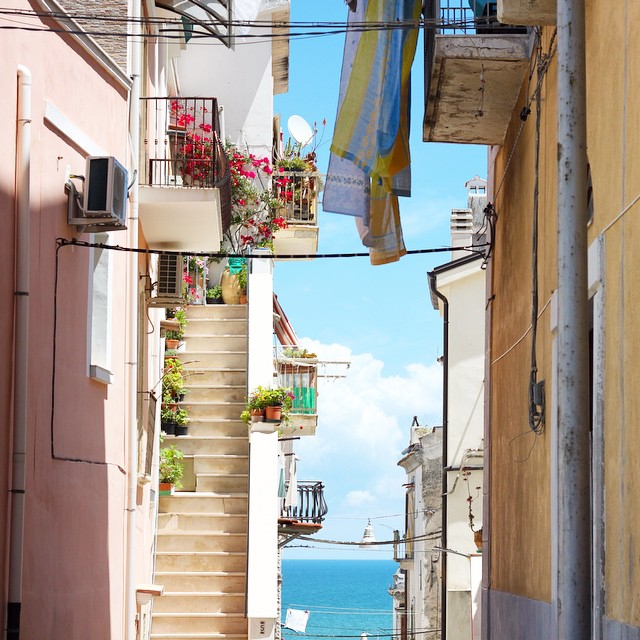 Lowlights
Adjusting to life on the road and solo travel
The first week or so of this trip was really rough. I didn't really meet anyone at my hostel in Palermo and I was the only person staying at the hostel in Enna and I felt really, really alone. I wasn't sure if I'd made the right decision to travel and I was constantly stressed about money or missing busses or not understanding when someone spoke to me in garbled Sicilian accented Italian. There were some days of tears and wondering if I should change my plans, but once I got to Siracusa everything changed. I started meeting cool people, got over my jet lag, and once again became used to sleeping in dorms. The adjustment was hard, but now I'm happier than ever on the road.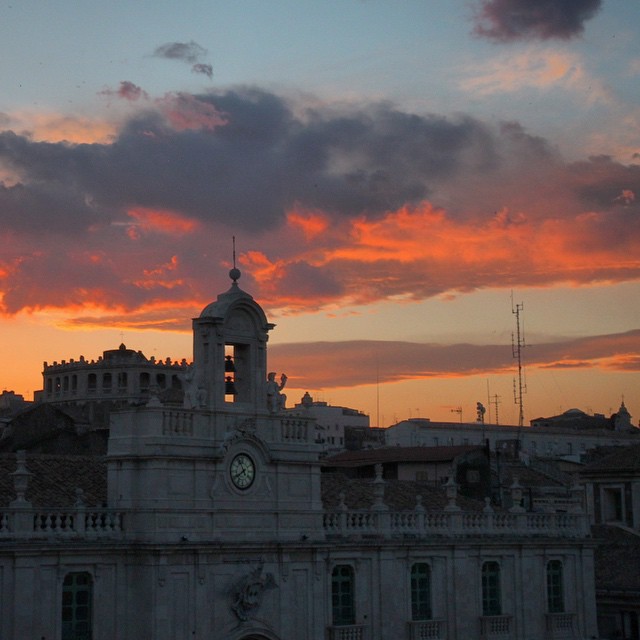 Southern Italian Internet
The internet situation in this part of Italy leaves a lot to be desired. In Palermo, the entire area lost service for a few days and I had to spend 3 hours sitting in McDonalds finishing work I needed to get done because it was the only place I could get a connection. And while being offline in Praia ended up being great, I'm still catching up on work from that week. I'm hoping as I move north (and start to travel much slower) I'll have better luck with the internet and can actually get back to a Tuesday-Thursday posting schedule.
Favorite Farsickness Posts
How to Recover from Jet Lag in New York City
The Ultimate Guide to Food in Jordan
5 Reasons Bergamo is More than Just a Day Trip
My Writing Around the Internet
Go Overseas How to Avoid Common ESL Job Scams
Meal of the Month
I've had a lot of good meals this month but my favorite was a dinner I had at Il Rustico in Bari a few days ago. The hostel recommended it and when I showed up with a girl I'd met in the dorm we found a nearly hour long line of only locals. We decided to brave it and once we were finally sat the Italian women sitting at our table asked us if we understood how this restaurant worked. We shook our heads and she explained that they serve you all you can eat antipasti and then a pizza all for 10 euro. Soon after our table filled with dishes and we stuffed our faces with prosciutto, cheese, potatoes, olives, and so much more. By the time the pizza came I could barely continue eating. The food was good, the experience was local, and the 10 euro bill included a beer and limoncello shot. Not bad at all!
Books I Read
The Leopard by Giuseppe Tomasi di Lampedusa A story about a Sicilian prince during the Risorgimento period, this book is considered to be an Italian classic. I found the story to be compelling and it's always nice to be reading a book set in a place you're currently in, but I feel a lot of the beauty of the writing was lost in translation.
Torch by Cheryl Strayed I tore through Cheryl Strayed's two other books and figured it was time to give her debut novel, based on the loss of her mother, a chance. While it took me maybe 50 or 100 pages to get really into it, once I did I was completely wrapped up in each character and couldn't put it down. Also, like with all Cheryl Strayed books, I cried at least once.
June Travel Plans
Claire leaves on Sunday and while I was originally supposed to go to Abruzzo and staying on an organic farm, I met some people who talked me into staying on the coast and I came to Naples instead. I'll be here the next couple of days here before making my way north to France. I'll be spending a couple of days in both Nice and Lyon before reuniting with friends in Paris for my friend's bachelorette party. After that I'll fly to Rome where I'll be based for the next three weeks with the hopes of getting tons of work done and finding the best suppli and craft beer in the city.
What were your highlights this month? Any good plans for June? I'd love to hear about them in the comments!