Northern Italy was never on my itinerary for this spring. To be quite honest, the north has never quite interested me like the south and I consider Milan to be one of my least favorite cities ever. I had my sights set on exploring Sicily and Puglia, and on getting immersed into a part of Italy that sees fewer foreign tourists.
Unfortunately, flights from the US to Sicily, were outrageously expensive so I needed to come up with a way to get from Louisville to Palermo that was in backpacker budget range. The solution ended up being flying to Milan and then taking a Ryanair flight from Bergamo the next morning.
I'd never heard of Bergamo, but after some quick research it seemed like the perfect place to spend my first afternoon in Italy. Only about 50km from Milan, Bergamo is a town with two distinct parts: the lower modern city (citta' bassa) and the medieval upper city (citta' alta).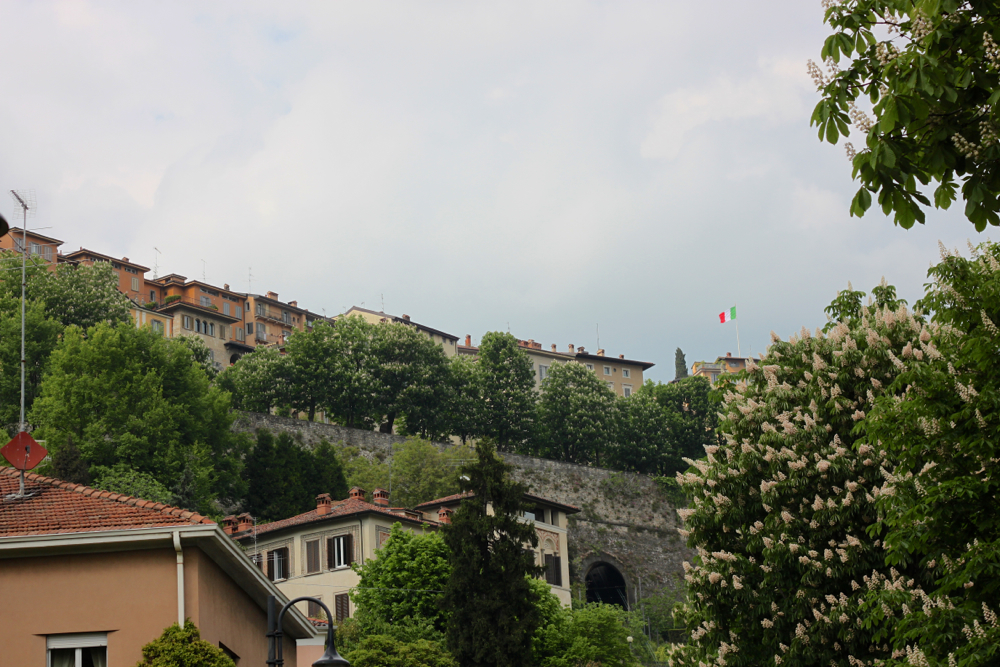 I only spent a few hours exploring the city, but it was apparent very quickly that Bergamo should be seen as more than just a day trip from Milan or a quick stopover before or after your Ryanair flight. Here are five reasons Bergamo is worth a bigger chunk of your time in Lombardy.
There are tons of tiny alleys
As an American who grew up in a suburb that consisted almost entirely of strip malls built in the 1990s, I'm still awe struck every time I step foot in a European town that is all tiny streets and historic buildings. Bergamo's upper town, built mostly in the 12th century, is the ideal place for a little passegiata. The narrow streets are lined with colorful buildings whose balconies are adorned with colorful flowers and flags declaring allegiance to certain soccer clubs.

In addition to just wandering, there's also a handful of palazzos, piazzas, churches, and even a citadel that are worth a visit. After napping and buying a sim card I wasn't left with much time to see the sights and I was sorely wishing for another day to explore even more.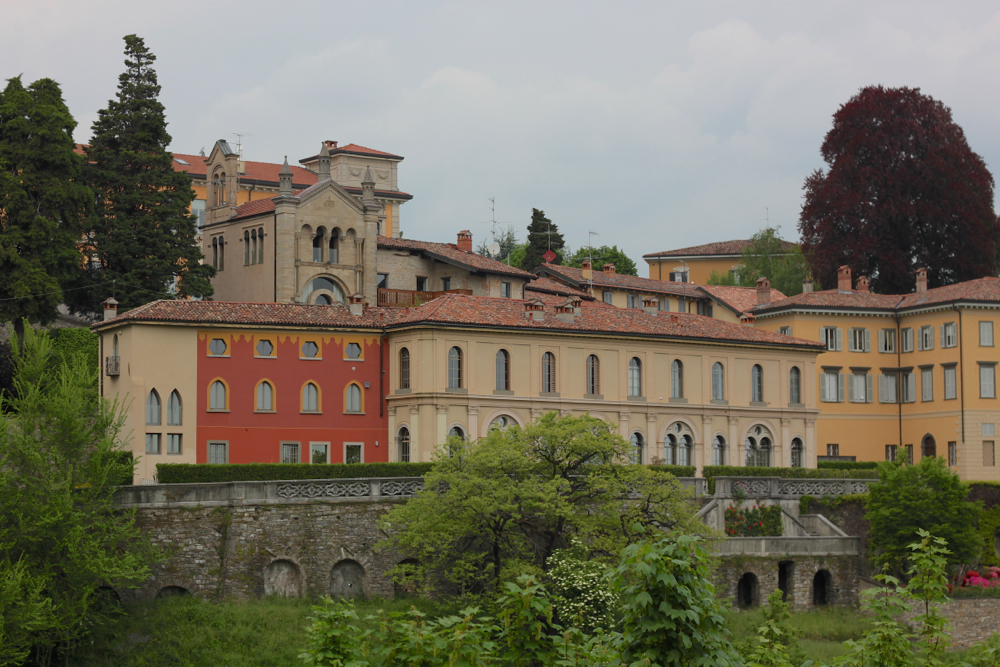 …and a great view

I mostly came to Bergamo because I read about the views over the foothills of the Bergamo Alps and the Parco dei Colli. I took the funicular from the upper town to San Vigilio, home to a castle overlooking the entire city. While it was a fairly hazy evening, I got the view I was looking for.
There's an artisanal beer bar
While wandering through the upper town I noticed a sign advertising local beer. Upon further inspection I found out that this small pub served artisanal beer from a brewery called MM1989. While it wasn't the best craft beer I've ever had, it was a nice surprise to find this tucked away in the streets of Bergamo's upper city.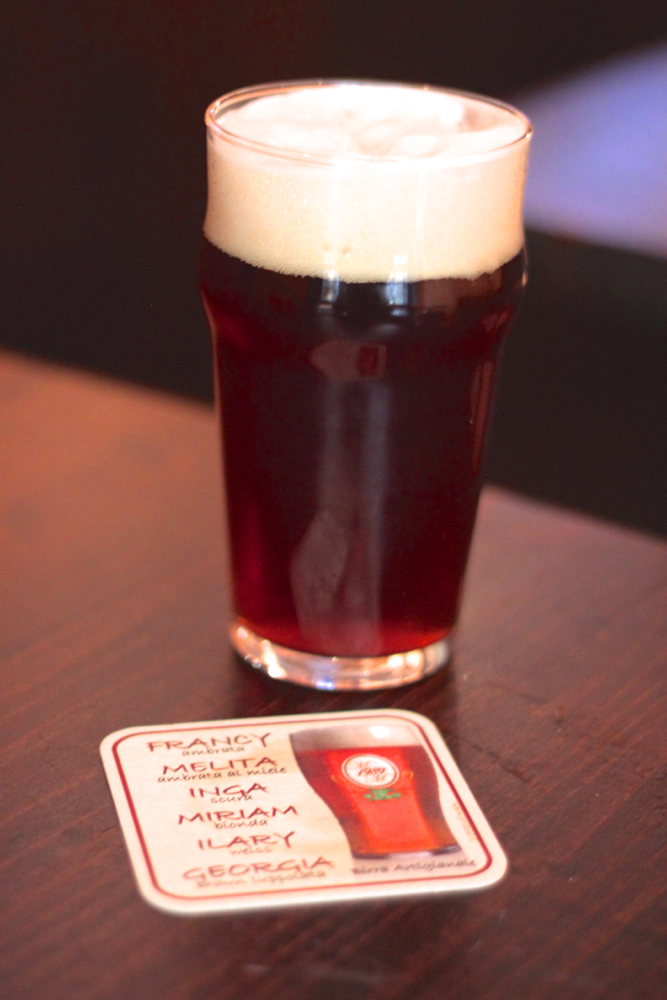 Delicious local food

Bergamo is most well known for its polenta e osei, a sweet cake made to look like to polenta topped with marzipan birds. I opted, though, to try the region's savory speciality: casconcelli bergamesca, a type of filled pasta resembling a ravioli. Usually stuffed with breadcrumbs, eggs, parmesan, and meat, it is then topped with with browned butter and sage. It's rich and hearty in that simple Italian way.

You can walk just about anywhere
I find cities that can be explored entirely on foot very relaxing. You don't have to worry about figuring out public transport schedules or routes, it saves you money, and you're able to walk off all the carbs. Bergamo was easily walkable with plenty of cafes to stop off for a quick rest cum gelato break.
Where to Stay

I stayed at Central Bergamo Hostel for one night. While the hostel might not have the typical backpacker vibe, it's really clean and the staff are extremely friendly and helpful. I asked two different employees about a million questions and they both gave enthusiastic and helpful answers with a smile on their face. Located in the lower town, Central Bergamo Hostel is a 10 minute walk from both the train station and the funicular to the upper town, and is located about 60 seconds from the airport bus stop. Basically, it's the perfect location for exploring the city, especially if you're short on time.
Have you ever been unexpectedly charmed by a city?