While much of my weekend spent in Madrid was spent getting to know new friends, I also made sure to spend a fair amount of time actually seeing the city and experiencing life in the Spanish capital. My love affair with travel was really cemented on a trip to Barcelona my junior year of college to visit my friend Kasey who was studying there. Not only did I fall in love with travel and the idea of living abroad, I fell in love with the southern European lifestyle and I was looking forward to seeing how Madrid differed from Barcelona.
And though my time was limited, there were a lot of highlights. Here are my favorite bits about Madrid.
(Food excluded. That will be another post, of course.)
Rainy day sightseeing
The weather wasn't on our side on our first day in Madrid, but we didn't let that stop us. Jessica took us on a little sightseeing tour around the city center, pointing out pretty buildings, important sites, and quirky places as we tried to avoid getting too wet.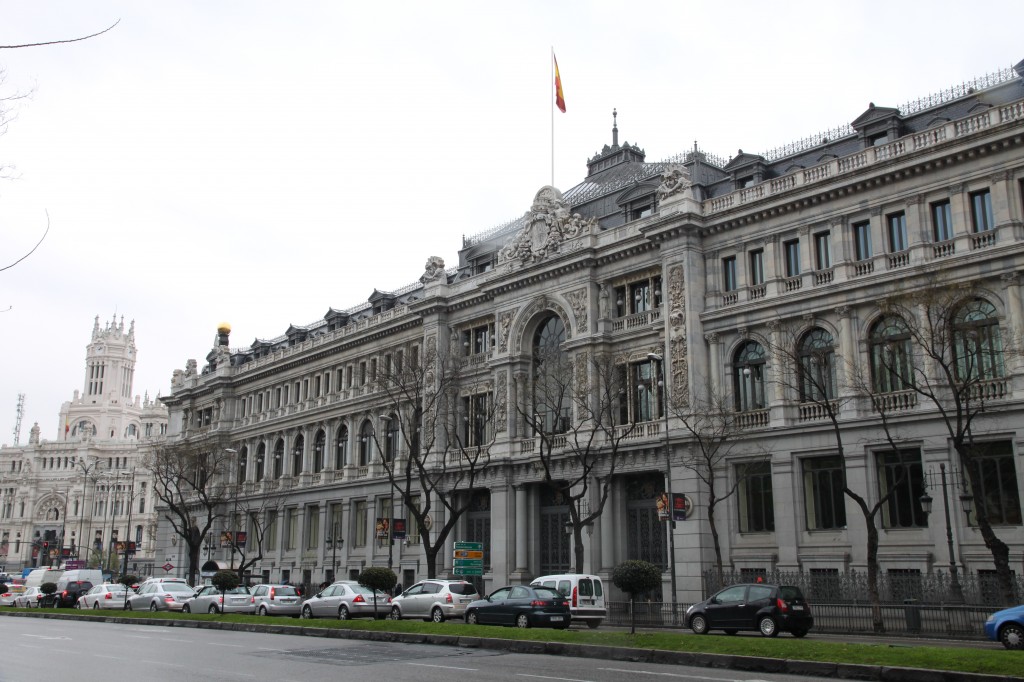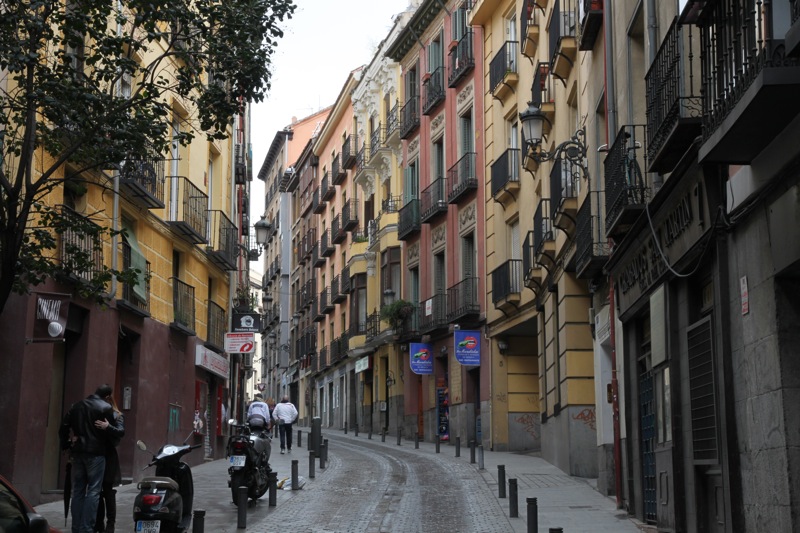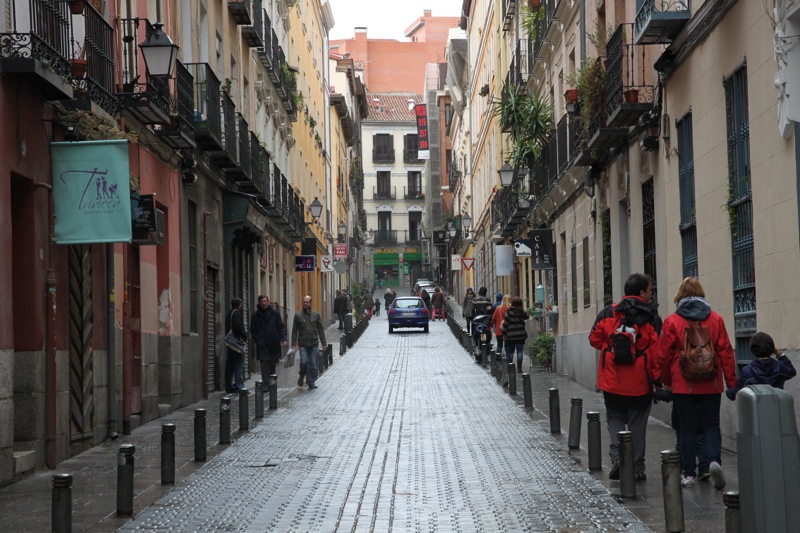 The small alleys, colorful buildings, and balconies reminded me of Italy.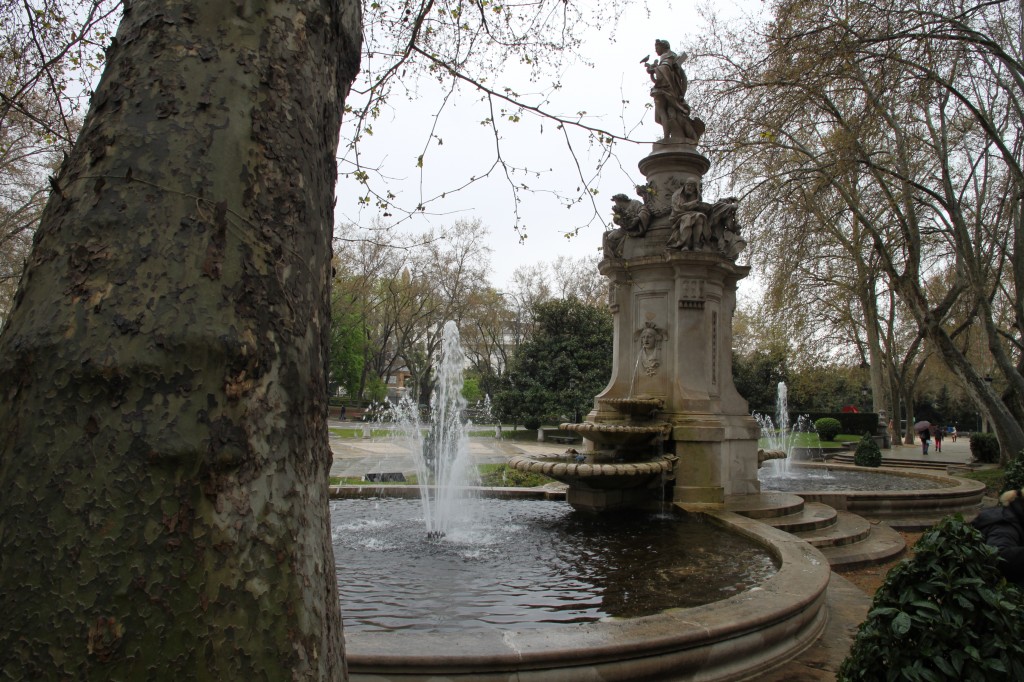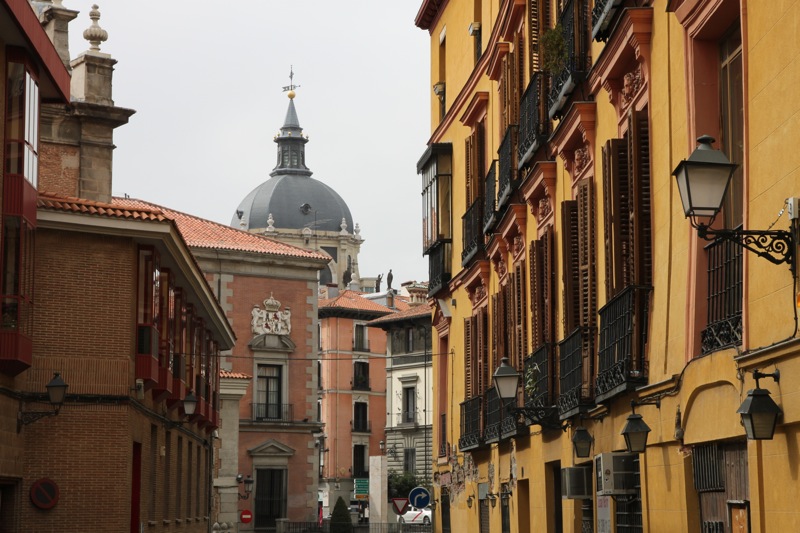 We soon made it to Madrid's Royal Palace. And even though we didn't go inside, it was easy to admire its grandiose beauty through the gates.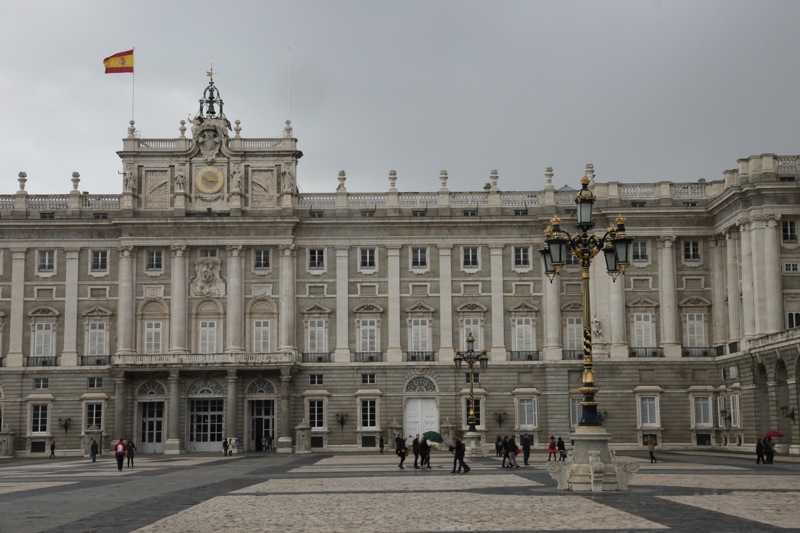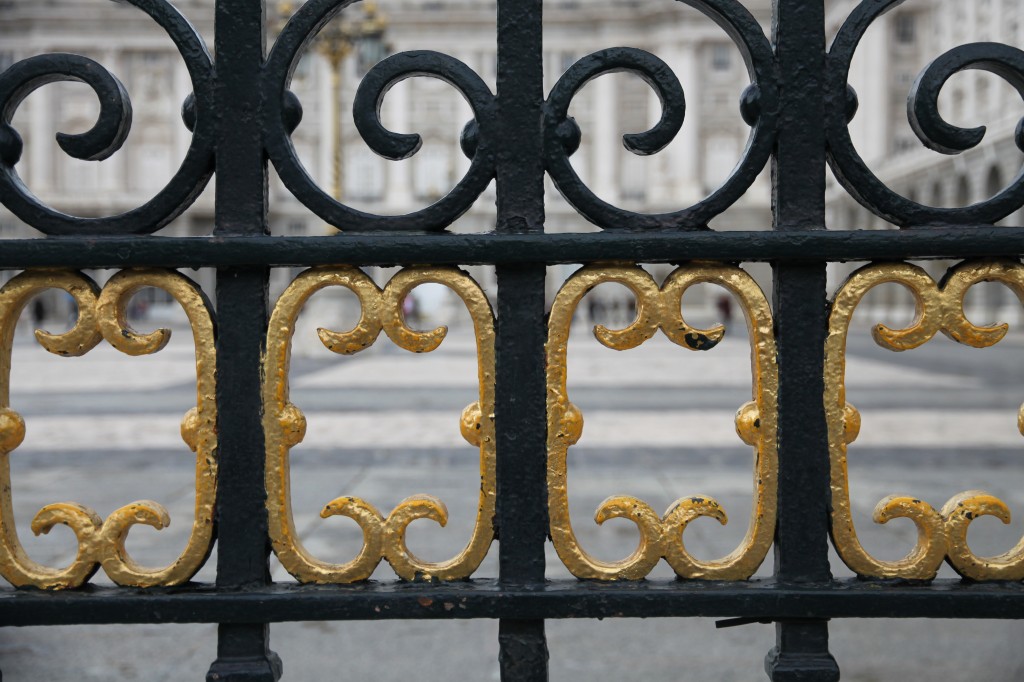 Though there weren't too many "big tourist sites" that I was dying to see in Madrid, the city has a very Spanish vibe and there were a lot less tourists than you find in other European capitals.
Discovering Spain's craft beer scene
Like many other European countries, Spain is in the middle of a sort of beer revolution right now. For many years beer was seen as something to drink while eating tapas, a refreshment only, and big breweries with tasteless beer thrived. Today, though, a lot of Spaniards are taking beer as seriously as they do wine. We stopped into Fabrica Maravillas, a brewpub in the city center, to rest our tired food and get out of the rain. Oh, and to drink some beer. There were five beers on tap and the bartender had no problem letting us sample a few before we chose a pint. I went with the FL(ipa), an American style IPA. I wish it had more of a hoppy flavor, but it was easy to see from Fabrica Maravillas that the Spanish craft beer movement should be taken seriously.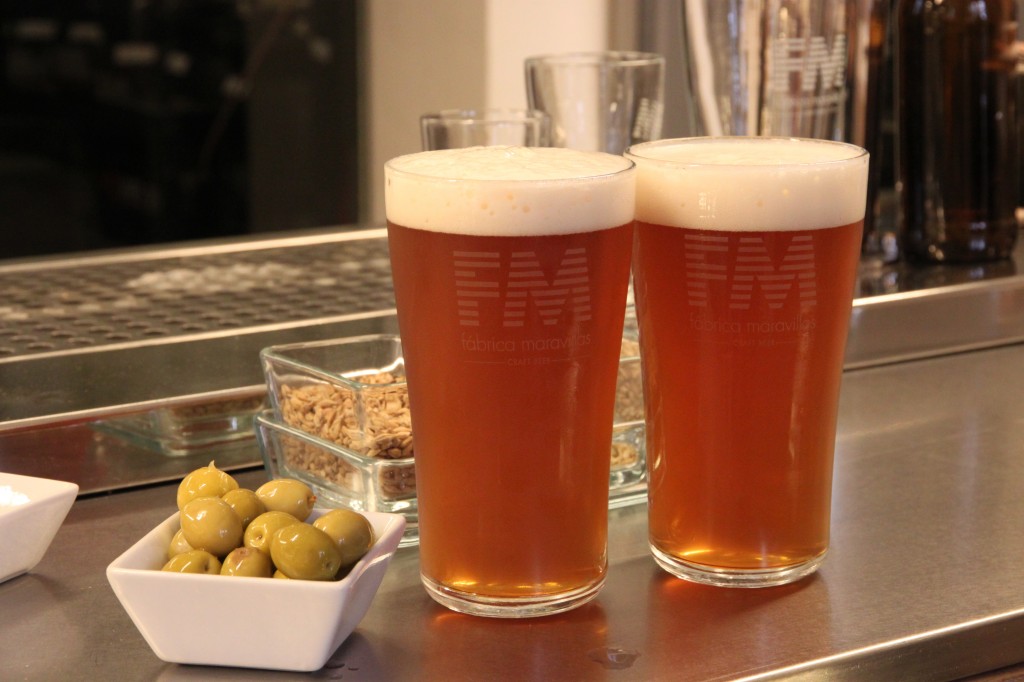 Later we decided to check out Irreale, a craft beer bar that touts itself as "the first pub exclusively dedicated to artisanal beer in Madrid". We all had a locally brewed legally, but there were also a variety of other craft beers, from both Spain and around the world, on tap and in bottles.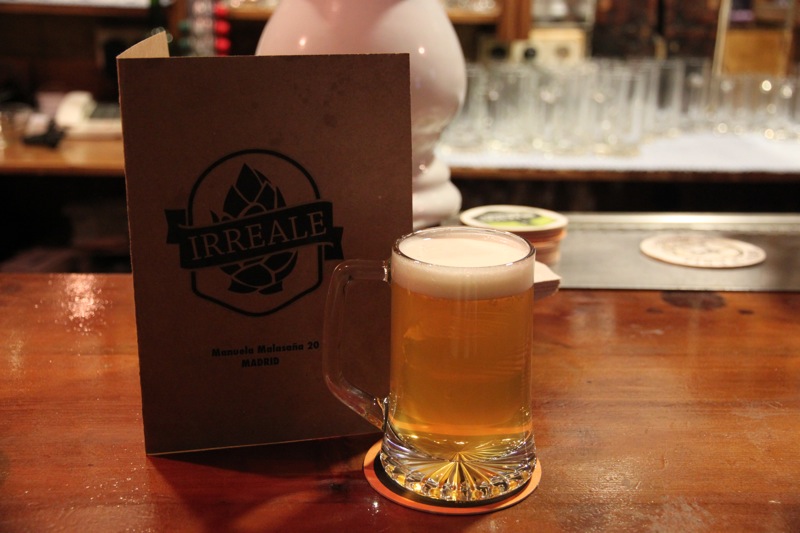 A taste of Spanish nightlife
One of the reasons I originally loved Barcelona so much was because of the nightlife. I wanted to see if Madrid could live up to my high Spanish nightlife expectations.
Jessica organized a lovely blogger meetup on the rooftop terrace of Gymage, a lounge and resort down the street from our apartment. Unfortunately, the rain was pouring down by this time so we couldn't take full advantage of the beautiful rooftop space, but it was still nice to be able to talk travel, expat life, and blogging and get to know the bloggers in Madrid.
Later that night we went to Kapital, a seven story nightclub, for some dancing. Spaniards go out late. Like, very late. Sometimes they don't arrive to club until around 3 am. We got there early by those standards (1:30) to take advantage of an entry with free drink deal and spent the next few hours hopping from floor to floor, dancing to different styles of music, before settling on the main dance floor amidst hundreds of sweaty dancers, puffs of smoke and flashing lights.
I can now say with some certainty that the nightlife in Madrid is just as fun as it is in Barcelona.
Sunshine and a view
On Sunday morning afternoon we woke up to something that had been evading us the entire weekend- sunshine! We decided we wanted to spend some time outside before I had to leave for the airport and were headed to the park when Jessica suggested something even better. A rooftop bar with a view! For €3 you can take an elevator to the top of the Circulo de Bellas Artes and enjoy a birds eye view of Madrid.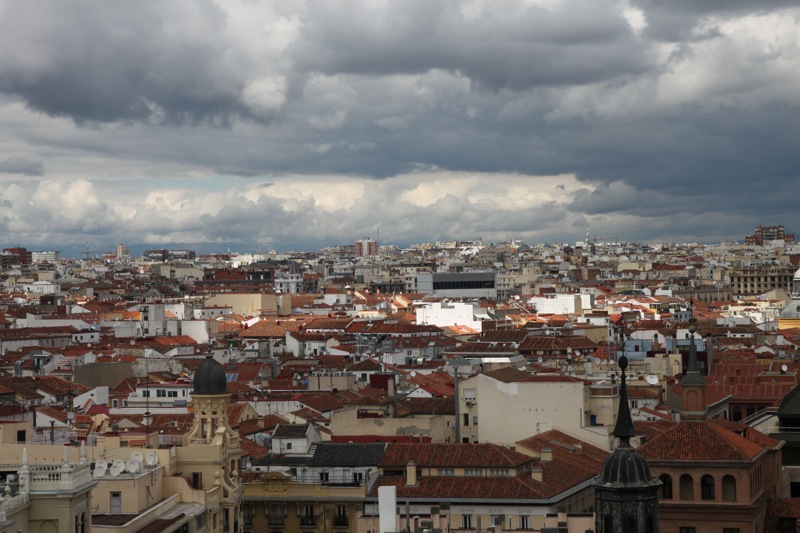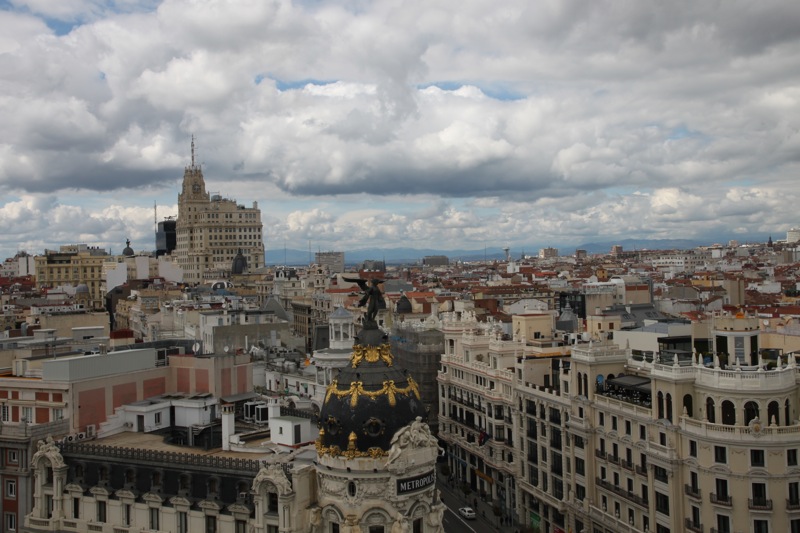 There's ample seating, including some great lounging space, so after snapping a million photos we sat down, sipped a tinto de verano, and recapped our weekend while staring out into the Spanish capital's skyline.
Our apartment and neighborhood
After spending two weeks in hostel dorms, I can officially say that holiday apartments are now my preferred travel accommodation. Every morning Julika, who is some sort of super human, woke up and prepared us breakfast- bread, cheese, fresh fruit, and coffee- which we lingered over while discussing the day's plans or our favorite bloggers. It was also nice not to have to wear sandals in the shower for a couple of days!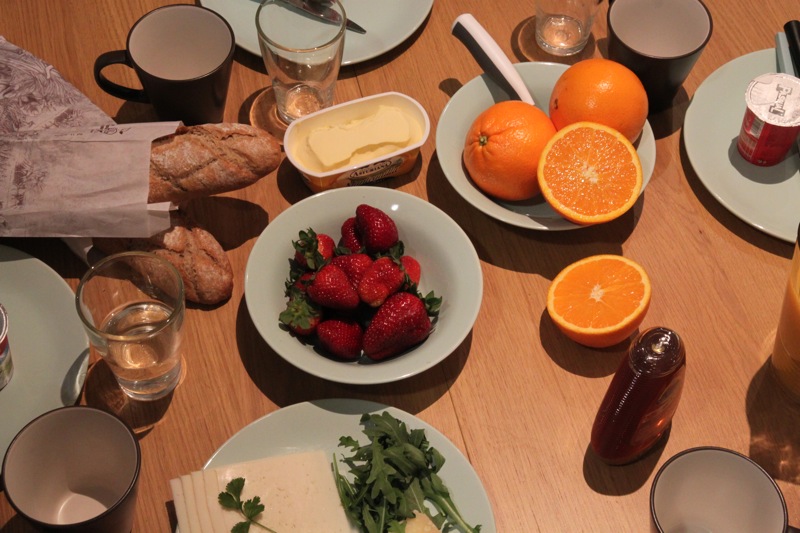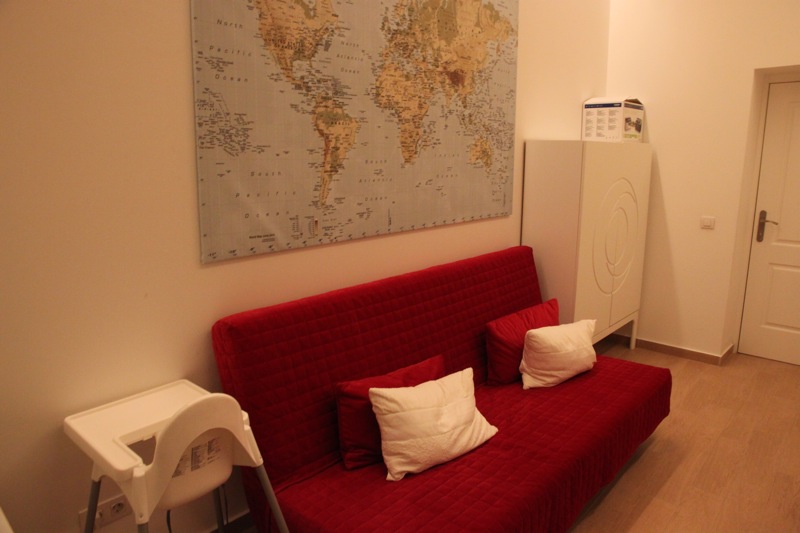 Not only was our travel themed GowithOh apartment perfect, it was in a nearly perfect location. There was a coffee and grocery store right downstairs and a bunch of restaurants a short walk away. And it wasn't just good food nearby. We didn't get on public transport once as the city center was easily walkable. Plus, our neighborhood was full of my favorite Madrid architectural quirk- balconies!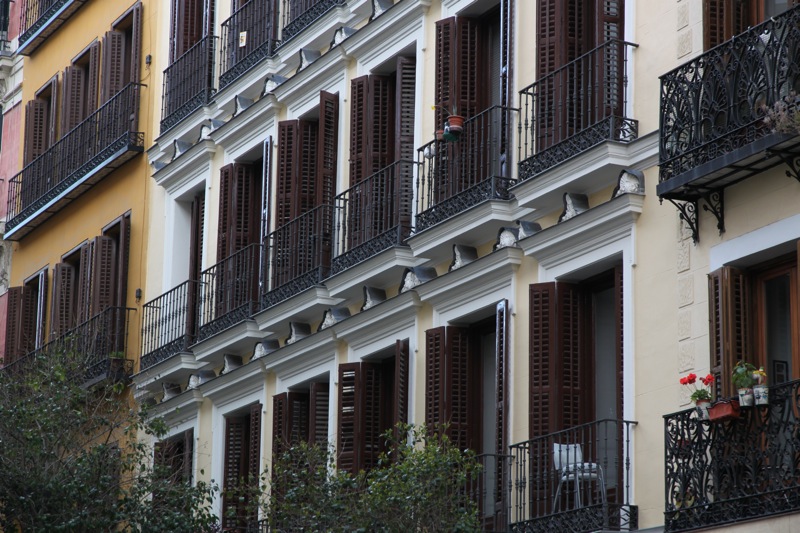 Disclaimer: Go With Oh offered us a complimentary stay. As always, all opinions are my own.