"What are your hobbies?" asked one of my new classmates on a warm, sunny afternoon as we sat on the college green.
Um.
Hobbies?
I quickly wracked my brain. Some people might count this blog as a hobby, I guess. I do like photography. Is travel a hobby? What about eating? Drinking beer?
As my classmates went on about instruments they played, sports teams they wanted to join, and other remarkable talents, it hit me. I have no traditional hobbies.
So went I got home that night I ordered a cheap ukulele off Amazon. I'd had an interested in learning to play for a few years and I figured the ukulele could be my hobby. I would teach myself.
Four the past four months, the ukulele sat in the corner of my room, next to my wardrobe, gathering dust. West Wing reruns were far more interesting than learning chords and trying to remember how to read music.
Then Lorraine emailed a couple of weeks ago asking if I'd like to come a Learn To Uke taster course. These are informal, one night classes for adults with no ukulele experience at all. You turn up at a pub, they supply the ukes, and in an hour or so you will be playing your first song.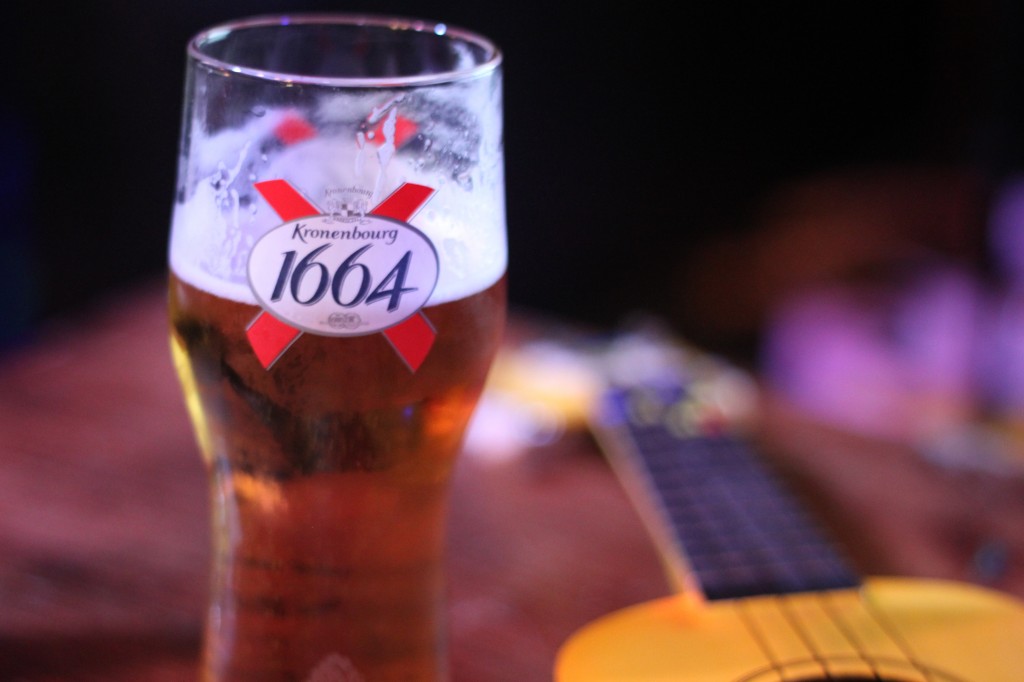 I, of course, said yes and on a Wednesday night two weeks ago my friend Alicia and I made our way to the Phoenix Artist Club for a night of music. And beer. Music and beer.
Lorraine  introduced herself and Learn to Uke and promised that even if we had no idea what we were doing, we would be fine. Her confidence and enthusiasm were really engaging and made me feel like I had a slim chance at being able to be successful.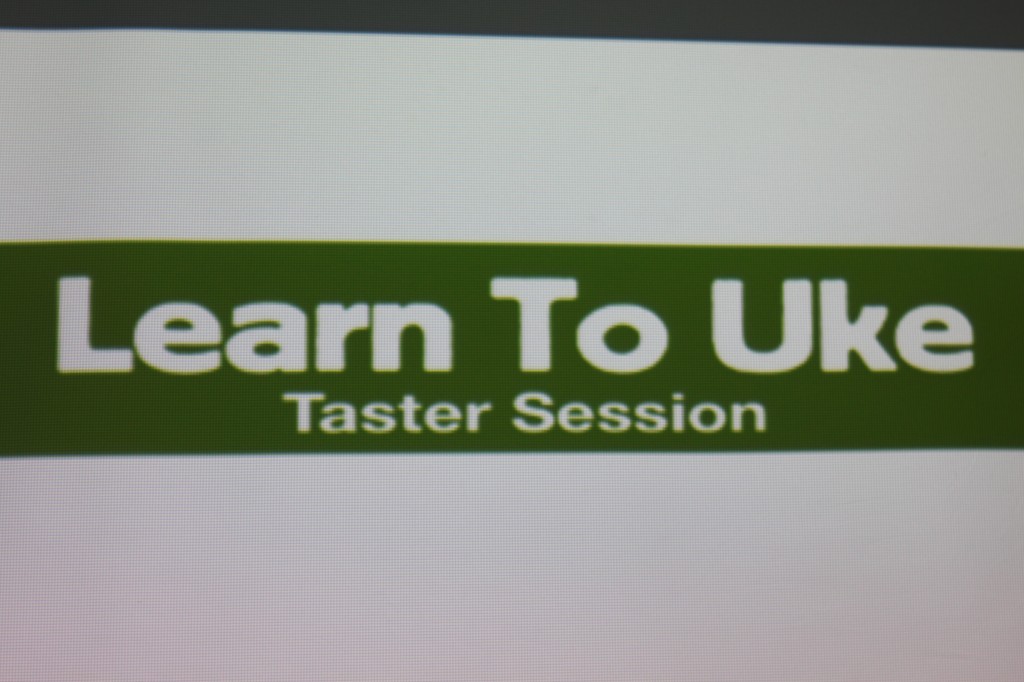 We started off by learning three chords. Lorraine has come up with a creative way to quickly and easily teach finger placement, especially for those of us new to stringed instruments. After practicing the chords and transitions for a while, we started to play our first song- "In the Jungle". It started off easily enough, but I soon realized that singing while playing an instrument is harder than it might seem. At least for me.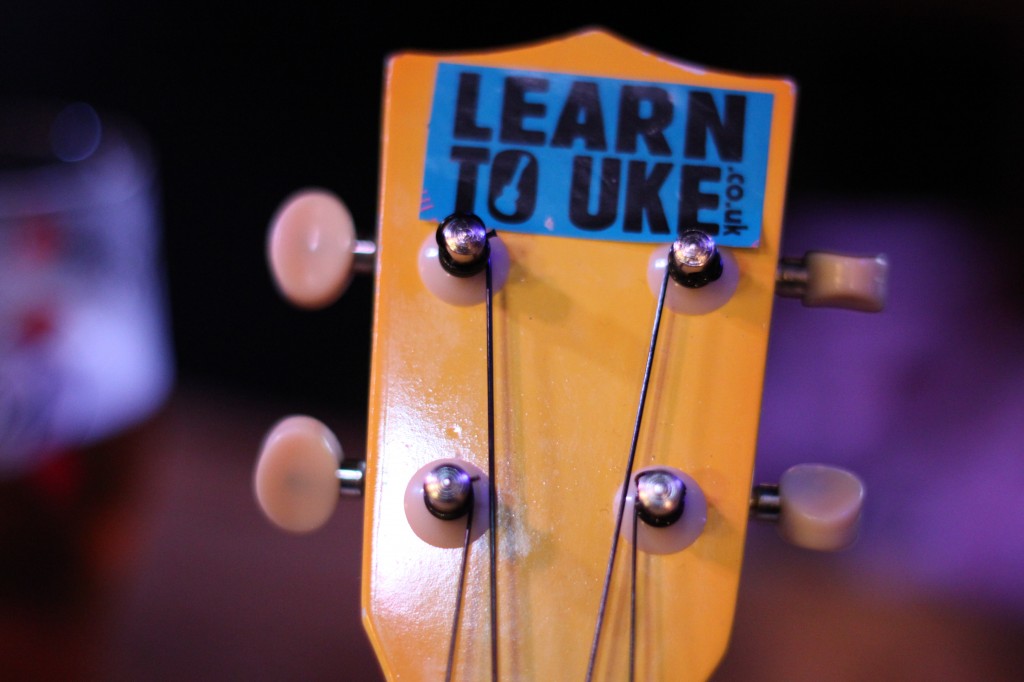 After a short break (for more beer), we continued on, learning a few more chords and then tackling one of my favorite songs, "Hey Jude". Even though everyone wasn't super confident with their playing ability, everyone was very involved in the singing and seemed to be having a lot of fun.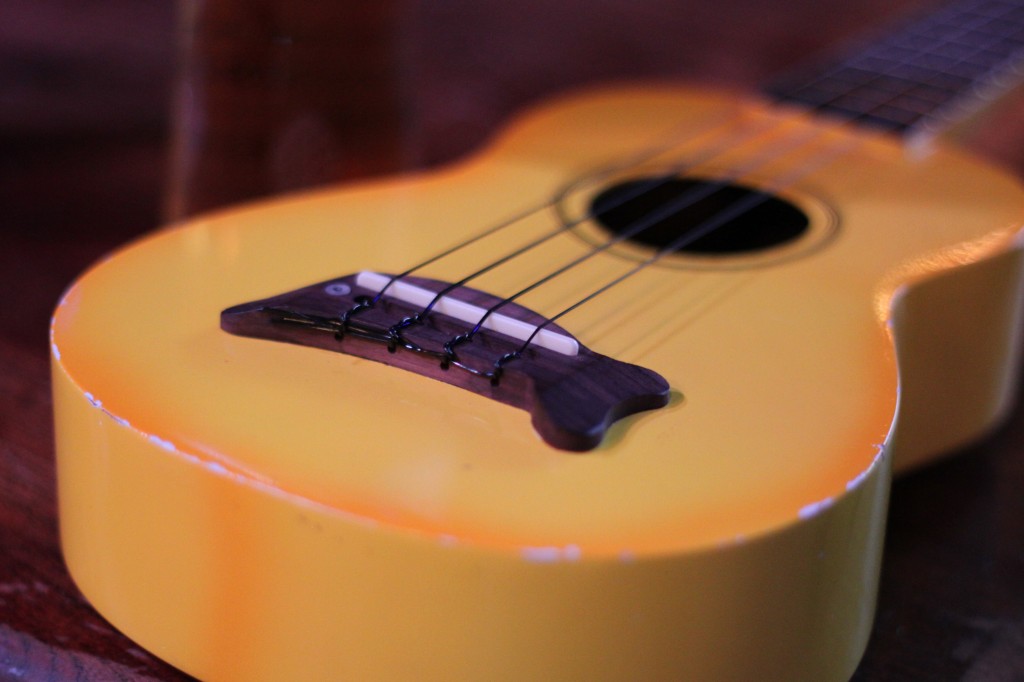 When the class was over I actually found myself a little sad. Lorraine did a wonderful encouraging everyone and made learning the ukulele fun. I'm not very musically inclined (to put it gently) and I'm also fairly uncoordinated, but she was right there helping me and making sure I didn't feel too frustrated. I hope that when my uni coursework slows done I'll be able to really learn to uke.
And maybe someday I can call it a hobby.
If you'd like to learn to play the ukulele in London, check out Learn to Uke's website or Twitter.
Disclaimer: Learn to Uke provided me with a free taster class. They did not ask that I write a review of any sort.
What are your hobbies? Have you ever learned to play an instrument as an adult?