2015 is almost over and when I look back on this year I'm a little unsure on how I would sum it up.
In some ways it was truly spectacular. I went on a press trip with my best friends. I happily survived my long term solo trip. I got to have my old London life back for over a month. I spent six weeks living la dolce vita, speaking my favorite language, and eating my favorite cuisine. I got to catch up with friends and family in so many corners of the world.
But I was also very sad for much of this year. I felt unsure about a lot of things and kept second guessing myself. There were many days when I felt like I should've been happy but instead felt empty.
A lot of this year was about rediscovery. I traveled 43,609 miles through 8 countries, but only one of them was new. 2015 was about finding new things to love in places I hold dear. It was also about choosing to be in certain places so I could be part of important events or enjoy the company of my favorite people. It was about rediscovering what it means to be truly happy.
I rediscovered a lot about myself this year, too. I need a community. I need a place to call home. I need a purpose that goes beyond travel. I need a schedule and a more "normal" life. And as much as I conquered the shit out of solo travel this year, I realized that while I love meeting new people on the road, the best trips are those with someone by my side.
2016 will undoubtedly be a more a settled year while I try to carve out a life that makes me happy and fulfilled. 2016 will be about finding a life that more carefully balances community, travel, and being productive.
Because I want to end on a high note I am recapping my 15 favorite moments of this year. While there were some days I wanted to crawl into a hole and cry, 2015 was magical in so many ways.
Brewery hopping in San Diego
San Diego has been on my mind a lot lately as I try to think of a city in the US where I'd like to eventually put down roots. San Diego has the beach. It has some of the best weather in the country. It has ample opportunities for hiking. It has tacos upon tacos upon tacos.
And it has beer. A lot of really good beer.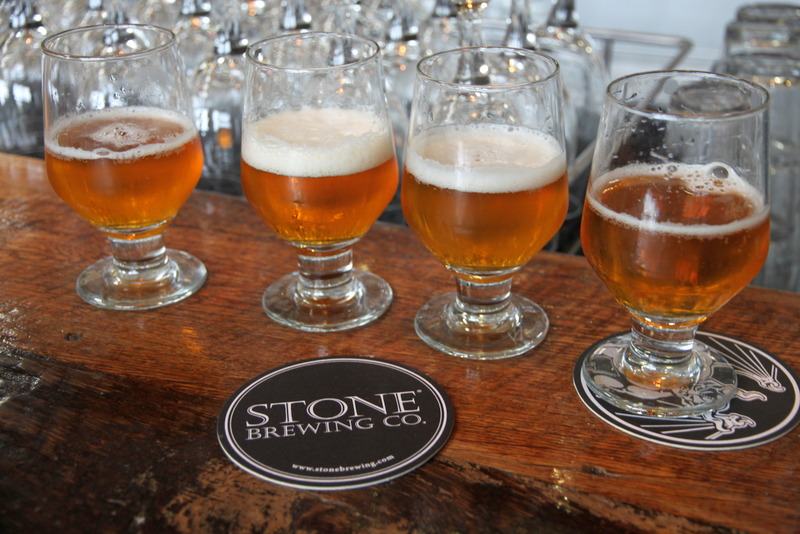 I always knew that Jessica would be wonderful as her job as a tour guide around the country after I visited her in San Diego in February. She had strategically planned a way to visit as many microbreweries as possible without driving too much in between (though she still did a lot of carting me around!) or getting too drunk to drive.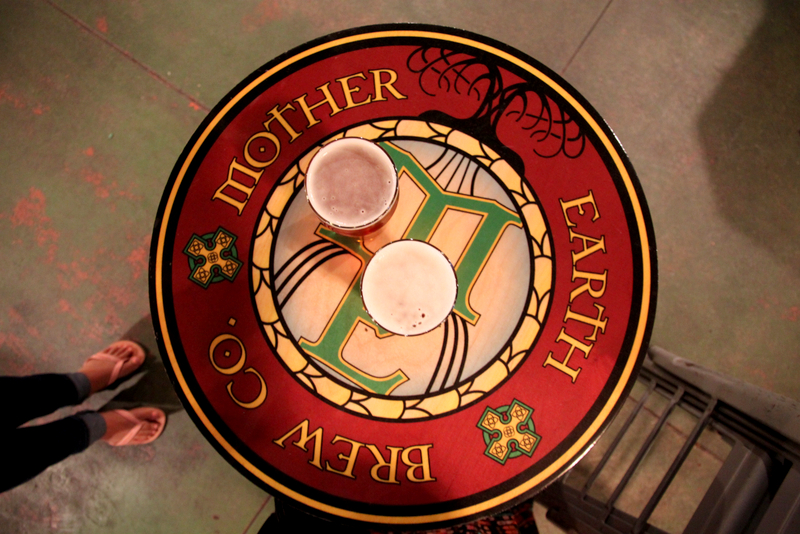 We got to visit Stone, the bastion of San Diego (and American) craft brewing, and then we went and hung out at tiny mom and pop type breweries in the office parks and strip malls of Vista. We went to a pour your own craft beer bar with beers from all over the country. We probably solidly convinced her mom we had a slight drinking problem.
In the end I felt like I had gotten a solid introduction to the scene in what is arguably the most important city for craft brewing in the world.
All of Jordan
Yes. This is kind of cheating. A week doesn't really count as a moment, I know. But my week in Jordan was so epically amazing (barely a hyperbole) that I can't even come close to choosing the best moment.
First of all, Jessica, Julika, and Ashley are the people I was meant to travel with. We balance each other's anxieties and learn from each other. When I'm with them I feel inspired to be a better writer, photographer, and storyteller. And you know, they make me laugh and do things I'd be too scared to do alone.
And then there's Jordan. The chance to learn about a culture and a part of the world that is so misunderstood was by far the best opportunity I've had, probably ever. Knowing how much the tourism industry in Jordan has been impacted by recent events in the region is truly saddening after seeing how safe Jordan is as a place and how welcoming Jordanians are as a people.
It's hard to pick out favorite memories from Jordan because when I think back on it I just remember being happy and intrigued the entire time.
I loved Amman's frenetic energy and modernity. I loved smoking hookah after dinner. I loved stuffing myself on mezze each and every meal I was there. Seriously. I hate hummus at every meal, breakfast included, that week.
There was the way I felt when I saw Petra for the first time at night, and then the next day when it was light outside and full of people. Then there was the way I felt when I fell of a camel and wanted to cry but begrudgingly got back up. It was the way I felt every time I heard about, or saw with my own eyes, how well people of every religion get along in the country.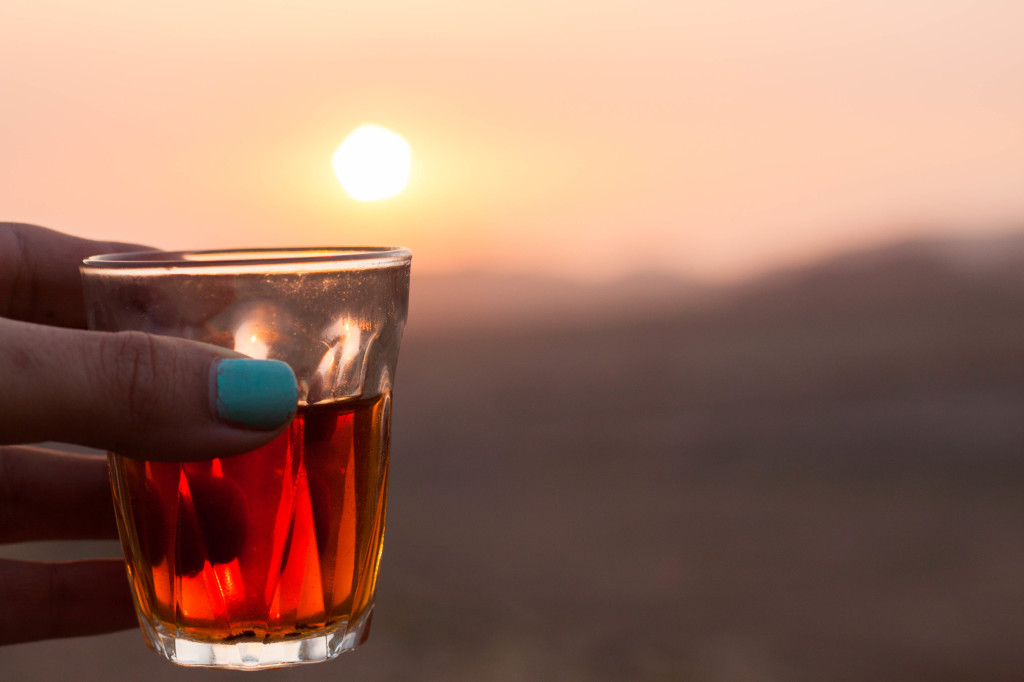 Drinking mint tea at sunset at Feynan Ecolodge. Flying over sand dunes in the back of a truck. Floating in the Red Sea while looking at Jordan, Israel, Saudi Arabia, and Egypt. The smell of cardamom and rosewater after each meal. Watching Ashley almost drown in the Dead Sea.
These are all the things I'll remember most about Jordan.
Visiting the village in Sicily where my great-grandfather was born
My whole trip to Sicily was based around being able to visit my ancestral homeland. Though I never met any of my Sicilian relatives and besides a deep and abiding love for my grandma's sauce and meatballs (okay, and my dark hair and olive skin) don't really have any connection, I've always wanted to see where they came from.
When I stepped off the bus in Caltagirone I was excited to be tracing the footsteps of Giuseppe Failla, my great-grandather who left Sicily in the early 20th century for hopes of a better life in America.
Caltagirone gets its name from the Arabic "qal'at-al-jarar" meaning of castle of jars, a reference to the long history of pottery works in the city that the Arabs found when the conquered it in the early 11th century.
The most famous landmark in Caltagirone is the 142 step Scala della Santa Maria del Monte. Each step on the staircase is decorated with a different style of hand decorated ceramics. It was while walking up this staircase that I found a tiny ceramics shop called Failla Ceramiche. I rushed into the shop explaining to the woman that my great-grandfather was from this town and called Failla. She let me take a bunch of photos and I wondered as I left if she could be some distant relative.
As I walked through the tiny Baroque city center built high up in the hills surrounding the green Sicilian countryside, I also wondered what it must have been like for my great-grandfather to leave everything he knew. To arrive at Ellis Island, speaking no English, and to become Joseph instead of Giuseppe. I can't help but think how different suburban Massachusetts must have felt compared to this tiny, beautiful Sicilian village and how isolating and scary that must have been.
While I've chosen to live around the world,  I realized I know so little about how it feels to have to leave your home and to start a new forever life somewhere so vastly different.
Sunset beers in Praia a Mare
Praia a Mare is a tiny seaside town in Calabria, the toe of mainland Italy. It's a poor region that isn't heavily touristed, especially by foreigners, but they are missing out. The beaches in Calabria are some of the most beautiful I've seen anywhere in the world.
I heard of Praia from a friend who stayed there for a few weeks back when we were au pairs. She said I had to stay at the hostel in town, it was one of the best. So I planned to spend a few nights there before moving on.
Since it was off season there weren't too many people around and I became friends with two guys there doing WorkAway and a few other guests when they would trickle in. There was no internet, and the phone service was spotty, so I spent my days outside. We went white water rafting (where I served as the official translator between the guide and all of us from the hostel) and on a boat trip around the turquoise blue waters and in caves surrounding Praia.
Every evening we went to aperitvo at the local bar and had dinner back at the hostel before cracking into a few more beers. And bottles of wine. It was a laid back lifestyle I couldn't tear myself away from and I ended up staying an entire week.
On my last night there I really wanted to have sunset beers somewhere cool. We'd planned to swim out to this hilly island just off the shore of the main beach and hike to the top. Unfortunately, the water was filled with jelly fish and our swimming plans were thwarted. Instead, we set up on the beach and watched the sky turn golden as we drank beers chilled in the sea and laughed about the past week.
When the sky got dark and the air turned chilly we set up a (maybe illegal) bonfire on the beach and it was then I decided to stay just one more day…
A spritz crawl in Otranto
When Claire and I were planning our road trip around Puglia I had grand visions of us spending our days on beautiful beaches, sunbathing, and reading. Turns out late May might not be the best time of year accomplish this. So when we arrived in mostly deserted Otranto to sunny but blustery and cool weather we decided to do what anyone would do if the weather isn't cooperating. Day drink.
As we walked toward town we decided to stop off at every bar we came across for an aperol spritz, a cocktail of Prosecco, aperol, and soda water that had quickly become our favorite that week. Luckily, since just about every place in Italy could be considered a bar (a gelato shop and tobacco store constituted two of our stops) we had plenty of places to continue this spritz crawl.
Also luckily, as the day wore on we entered aperitivo time. For the few hours before dinner cafes give out little free snacks with the purchase of a drink. These snacks can range from chips and olives to mini pizzas and croquettes, so an added bonus to this crawl was to discover who had the best aperitivo spread in Otranto.
After stumbling out of a bar where the owner had beat away some stray dogs with a stick to stop my screaming, we turned the corner and saw the most magnificent sunset behind Otranto Castle which we admired for a while before moving on to our next spritz. Which, coincidentally enough, is about the same color as a really nice sunset.
Dancing next to a castle in Naples
I wrote about this during one of my monthly recaps but it bears repeating. Because dancing next to a castle. This night was one of those quintessential backpacking nights when you meet a bunch of people at your hostel and don't really have any plans besides grabbing dinner and drinks and it turns it to something so, so awesome.
After meeting some Italian guys at a bar in the university district of the city we arrived at an Erasmus end of term party and were immediately ushered to the front of the line and admitted without having to pay cover. I was immediately concerned about the fact that I was wearing denim cutoffs and Birkenstocks while every other woman there was clad in a skin tight black dress and sky high heels, but when I looked up and saw I was under the stars next to a 13th century castle any feelings of self consciousness slipped away.
I spent the rest of the night drinking whiskey, laughing, dancing my ass off, and thinking about how much I love Italy and traveling.
A Parisian bachelorette party
When my friend Ellie invited me to her bachelorette party (hen do) in Paris I didn't hesitate before saying yes and booking a series of trains up from Rome. When you're used to being on the opposite side of the world for the important life events of your people, you do what you can to get there when you're on the same continent. And I'd never pass up a chance to party with these people.
Our weekend started with a few bottles of rose and and an al fresco lunch in Montmartre before continuing on to an early evening wine tasting where we learned about the different wine regions of France and declared one bottle our favorite "afternoon red". We then hit the bars where we amused everyone by asking them to take photos of us (holding various props) with a disposable camera. Literally, the reactions to a disposable camera were some of the funniest all year.
The next day we recovered from our hangovers with unlimited steak frites and then sat down for a painting-nap sesh in front of the Eiffel Tower. Parfait.
Pincho hopping in San Sebastian
San Sebastian, the seaside town in the Spanish part of Basque Country, quickly became one of my favorite destinations of the year. The laid back surf culture combined with some of the best dining Europe has to offer made the five days I spent there pass too quickly.
Pinchos, kind of like a Basque small plate, are the highlight of dining in San Sebastian. You can get the typical Spanish patatas bravas and croquettes, but most pinchos are a little more elevated. Think seared foie gras or braised beef cheek. For about 4 euro a plate. Heaven, right?
I stayed at a small hostel in San Sebastian's old town, right on the main pincho street. Every night I'd head out with someone from the hostel for a little pincho crawl along with some dry Basque cider or, my favorite, calimocho.
Picnicking at the top of Barcelona
In June my sister decided she wanted to get away from life at home for a bit and join me on the road. Since my plans of spending three weeks in road had fallen through and I had no plans of my own we decided to do a mini 12 day tour of Spain starting and ending in Barcelona.
I spent a few days in the city catching up on work before my sister arrived in an Airbnb in the north of the city. One day when I was bored I decided to look up some places to go watch the sunset and found Turo de la Rovira, a large hill about a 15 minute walk away from my current apartment. Sold.
When I got there, though, I was blown away. Offering a 36o degree view of the city, the hill is also home to a lot of anti-aircraft artillery used to defend Barcelona during the Spanish Civil War. When I saw the viewing point toward downtown Barcelona and the Mediterranean I knew I had to take my sister there.
On her last night in Europe we began the trek up to Turo de la Rovira. It was hot. Like, really, really hot and the walk is all uphill and not very pleasant. My sister was very vocal in her hatred of me as we continued climbing. Only when we reached the the top did she admit that I was right. The view was more than worth it.
We unpacked our picnic of various dried meats and cheeses, popped open some cava, and stared down at one of my favorite places in the world. Although my sister's trip wasn't all smooth sailing, I was happy I got to share some of these special travel moments with her.
My first Full English breakfast in 11 months
Full English breakfasts are the one thing I really, really miss when I'm not in the UK. Yes, you can easily purchase all the ingredients for a Full English in the United States, but it really isn't the same at all. I had been counting down the days all summer for my first chance to slather mayonnaise all over oniony sausages and slather up bean juice with buttery toast.
My first day in London happened to coincide with a Tube strike, but that didn't stop me. I got in the car with Claire and we beelined it to The Riding House Cafe in Fitzrovia. Not even 30 minutes later I had my Full English in front of me, complete with black pudding. It was exactly everything that I had missed.
I then went on to eat at least two Full English breakfasts a week because heart health be damned.
Attending an English countryside wedding
A month after her hen do in Paris, I was back in England to watch Ellie and her now husband George say "I do". Except this wasn't your average wedding. This was the most beautiful wedding I've ever been to. (Sorry everyone else whose weddings I've attended.)
We stayed in Oundle, a city about 70 miles north of London, where Claire and Ellie grew up. Originally a market town that has been inhabited since the Iron Age, it was quite different than the city I grew up in that was mostly developed in the 1980s and 90s. Oh, and the hotel we stayed at? Mary Queen of Scots stayed there as she awaited her execution at nearby Fotheringhay Castle.
The wedding itself was spectacular too. The couple exchanged vows in a 15th century Gothic church and the reception was held on the grounds of Lyveden New Bield, an unfinished Elizabethan summer home. Yeah. Super English. There was a champagne hour in the garden overlooking the home and then dinner inside a tent filled with wooden benches covered in furs and twinkle lights. It looked like something only Hermione could've whipped up.
And while the wedding itself was beautiful and a lot of fun, it was so nice to be able share such a special day with Ellie and our friends.
Falling in love with German spreadable meat
I spent about five days in Northern Germany this summer visiting Julika, who planned the most epic journey for us. We toured Hanseatic Hamburg, sipped craft beers in Hannover, and snapped about a million photos each of Goslar's UNESCO Old Town. But my favorite part about this trip to Germany might have been the discovery of a variety of spreadable meats.
After a long day in Hamburg and our train ride back to Goettingen, Julika and I arrived home to Abendbrot, literally evening bread. It is custom in German to have your big, hot meal at lunch and then in the evening have some meat, cheese, pickles, and bread for dinner. Which is pretty much genius because who likes cooking big meals when they come home from work?
It was here that I discovered my new favorite thing in life: mett. Mett is raw pork that is minced and seasoned. You can then spread it on bread. It is amazing. The first kind I had was from the grocery store and it was a little spicy and I was immediately in love. I then had a super large portion of it at a brewery in Hannover and fell even more in love. The only downside is that raw meat has a tendency to get stuck in your teeth. Bring along some toothpicks.
(I also have to give Julika some mad friend props as she is a vegetarian and she not only watched me devour large plates of raw spreadable meat, but helped me pick out the best!)
On my last morning, Julika and I (okay, mostly Julika) created an elaborate German breakfast spread. I love German breakfast because it has such a variety and it's fun choosing what to eat next whether it be bread and cheese and butter or bread and jam or…bread and spreadable meat!
This version of spreadable meat was leberwurst, or liverwurst. But unlike the normal sausage kind you find in the US, it is seasoned and spreadable and I literally ate the entire tube of it in one day. No regrets. Best food discovery of 2015 for sure.
The most perfect London summer afternoon
The weather in London this summer left a lot to be desired. I tried not to complain too much because I'd been complaining a lot that it was too hot everywhere else in Europe, but there were a lot of days with no sunshine and I had to dig my jacket and jeans out from the bottom of my backpack for the first time in months.
But on the day we celebrated my friend Meghan's birthday the stars aligned and we had the most perfect London summer weather and the most perfect afternoon. (Turned evening turned night.)
We started at Borough Market with glasses of on tap Prosecco while we decided what we wanted to eat. After pies, Banoffee, falafel, and sausage rolls were purchased, we grabbed some beers from Tesco and took the bus further down the South Bank to a park near Tower Bridge. We spread out and spent the afternoon relishing the nice weather and taking the piss out of each other.
As the sun began to set we raced our way to the Rumpus Room Bar at the Mondrian Hotel for some sundowners. This place is full of banker wankers and other douche bags of the highest extent, but the view as the sun started to set behind some of London's most iconic landmarks made it easy to ignore them.
This was one of those days that was perfect in its normalcy. I was with my friends admiring the city I love just having fun.
Bourbon Trail birthday bash
My friend Kasey has been planning her 30th birthday for many years. She's always wanted to do the Bourbon Trail in Kentucky and figured her big 3-0 would be the perfect time to get everyone together for it. And it was.
We started off in Cincinnati with bus mimosas at 7 am as we began our drive into Kentucky. We made stops at Maker's Mark to dip bottles, West Sixth Brewery in Lexington to give non-bourbon drinkers a chance to try something good, and then had a tour and tasting at Buffalo Trace. The night concluded at a dueling piano bar in northern Kentucky with many, many, many shots of Fireball.
While the Bourbon Trail was fun itself, it was being back with this group of people that made this day a memorable one. I laughed, I cried (literally), and I finally felt that feeling of fun again.
Thanksgiving on Hilton Head with family
I spent Thanksgiving this year with extended family on Hilton Head Island in South Carolina. We rented a house and spent the week riding bikes, drinking beer, cooking, and playing games. Pictionary got intense, y'all.
While I might not have been in the greatest mental state this week (November is always a weird month-hello seasonal depression) it was nice to see everyone and spend time with family I don't see often enough.
Also, I was wearing shorts on Thanksgiving. Can't complain about that!
Honorable Mentions: eating at a bouchon in Lyon, the many afternoon teas I had in England, eating horse in Lecce, side of the road sunset beers in Granada, visiting Beatlesplatz in Hamburg, trekking around Mt. Etna, eating my way around Rome, and that weird taco day in Mexico.
What were your best moments of 2015? What are you looking forward to most next year?