Malaysia seems to the redheaded stepchild of mainland Southeast Asia travelers. Many people skip the country entirely, and for those who do visit, it's most likely a quick visit to Kuala Lumpur, usually in relation to a flight to or from this capital city.
To those people who rule out Malaysia, or only see KL, I say that you are missing out. Sure, Malaysia doesn't have the cheap beer and all night parties of Thailand and Vietnam, it isn't as undiscovered as Burma, and it surely isn't as cheap as Laos or Cambodia, the country's diverse landscape, interesting and unique culinary tradition, and well developed tourist infrastructure make a visit worthwhile.
***
"The buildings were built to be very narrow and deep," the owner of a restaurant on Malacca's popular Jonker Street explained. "Taxes were charged by how wide the building was. This made it cheaper. The building here is over 300 years old. Built during the Dutch time."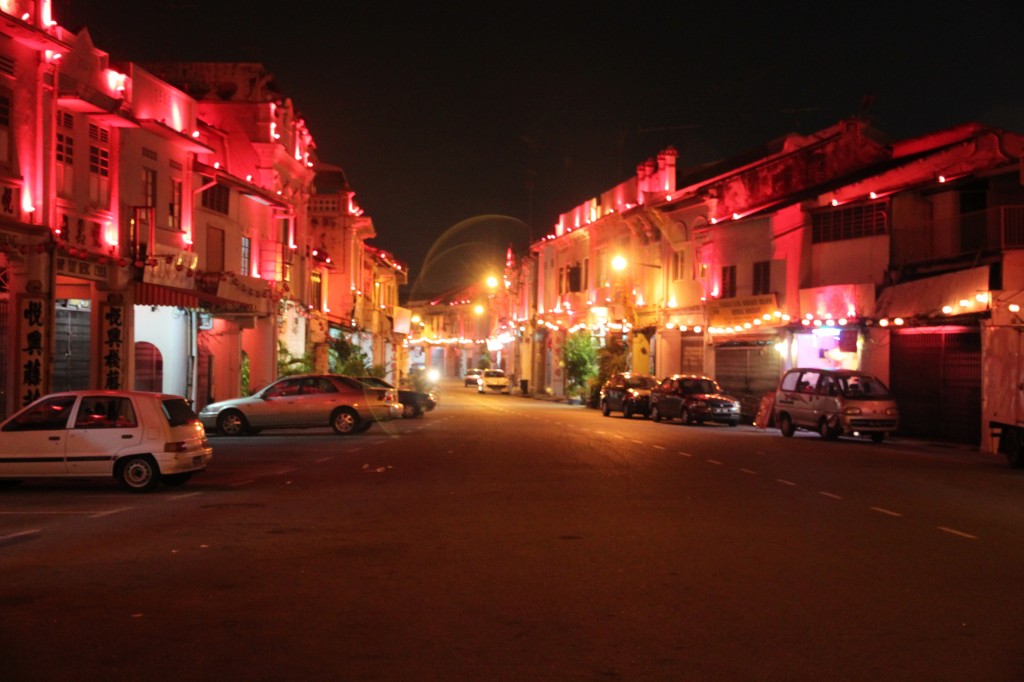 We hadn't expected to get a history lesson when we stopped in for dinner, but the owner's curiosity over two Americans traveling, an uncommon occurrence here apparently, led him to linger around our table while Tara and I sipped Tiger beers. He continued to explain the history of the city, the influence of the Chinese and Malay cultures, and where to find the best market and Nonya in the city.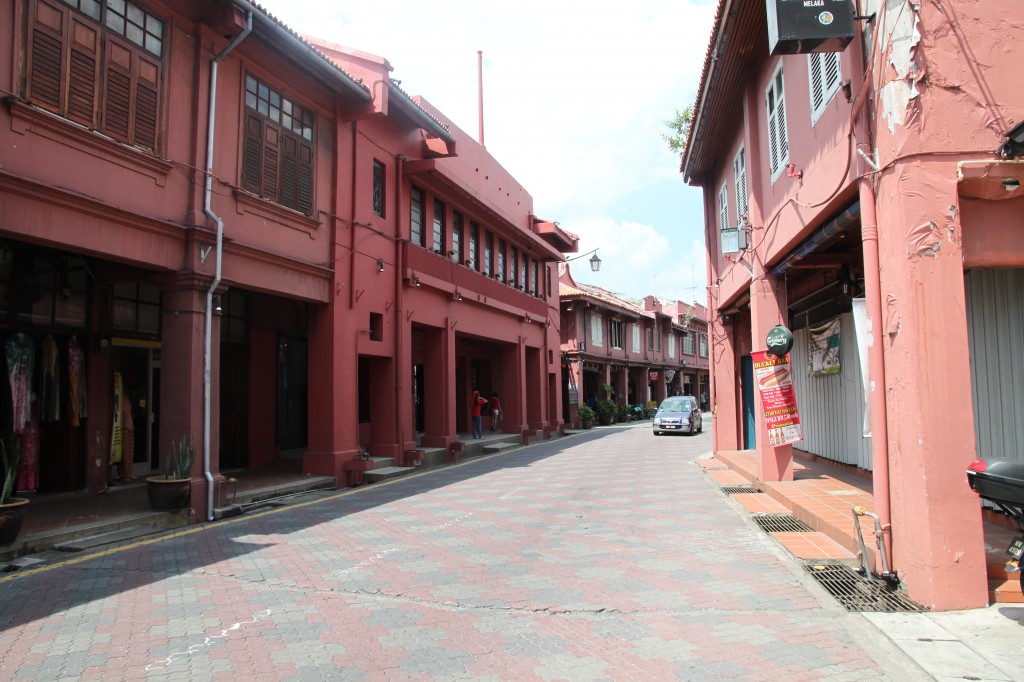 I began my two week Malaysian trip in Malacca, a city located between Singapore and Kuala Lumpur, which is best known for its Peranakan influence and colonial past. It was people like the previously mentioned restaurant owner and colorful architecture that made Malacca the perfect introduction to mainland Malaysia.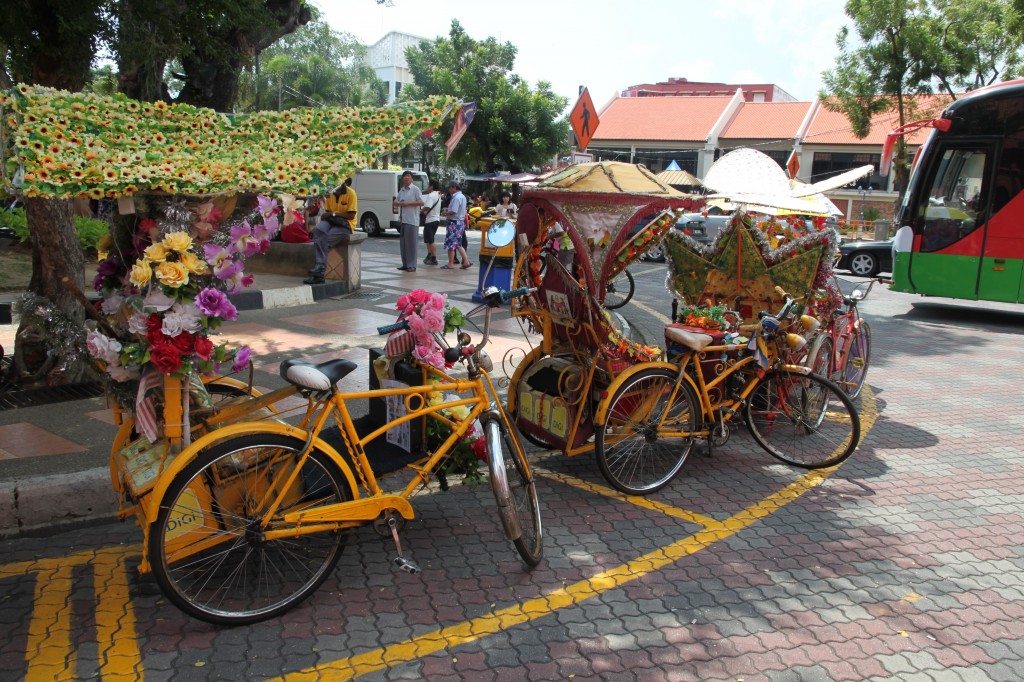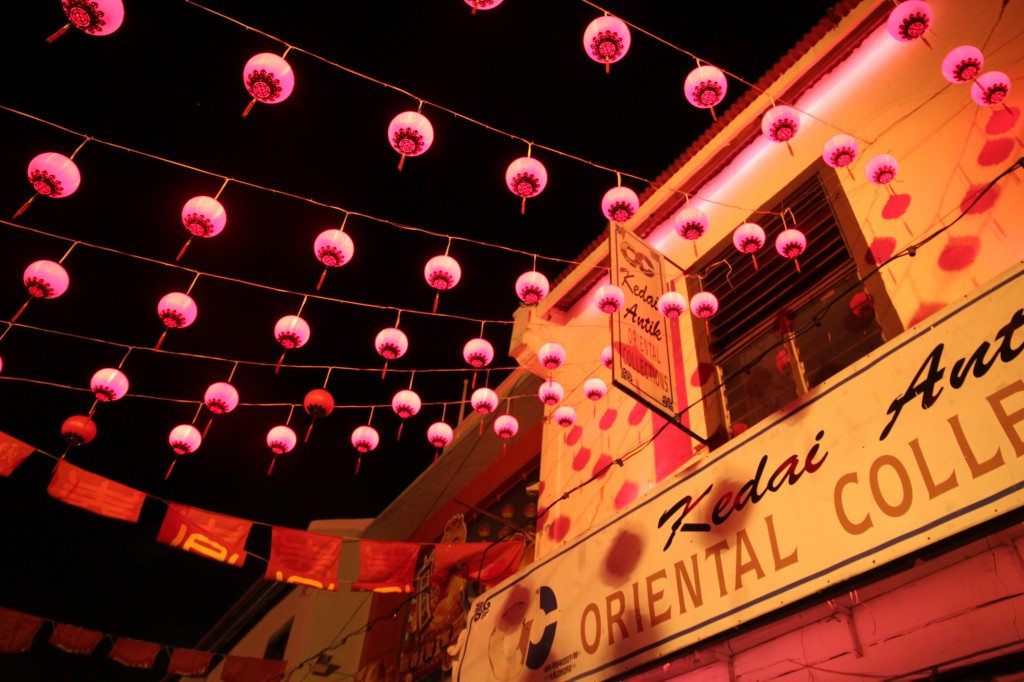 Malacca is a small, walkable town which makes wandering around the best activity. Chinese shophouses are intermixed with Portuguese churches, and along with river there is a lovely display of colorful street art. Colorful and heavily decorated trishaws pedal up and down the streets, often playing music (I heard Gangnam Style more than once). At night the city glows red under the Chinese lanterns strung up between buildings.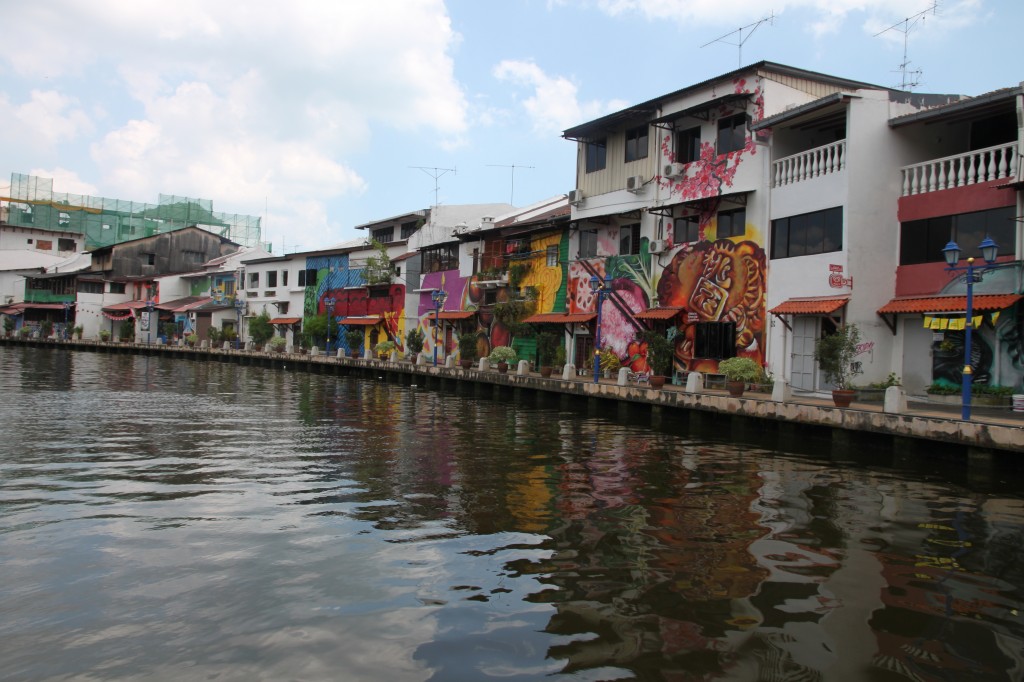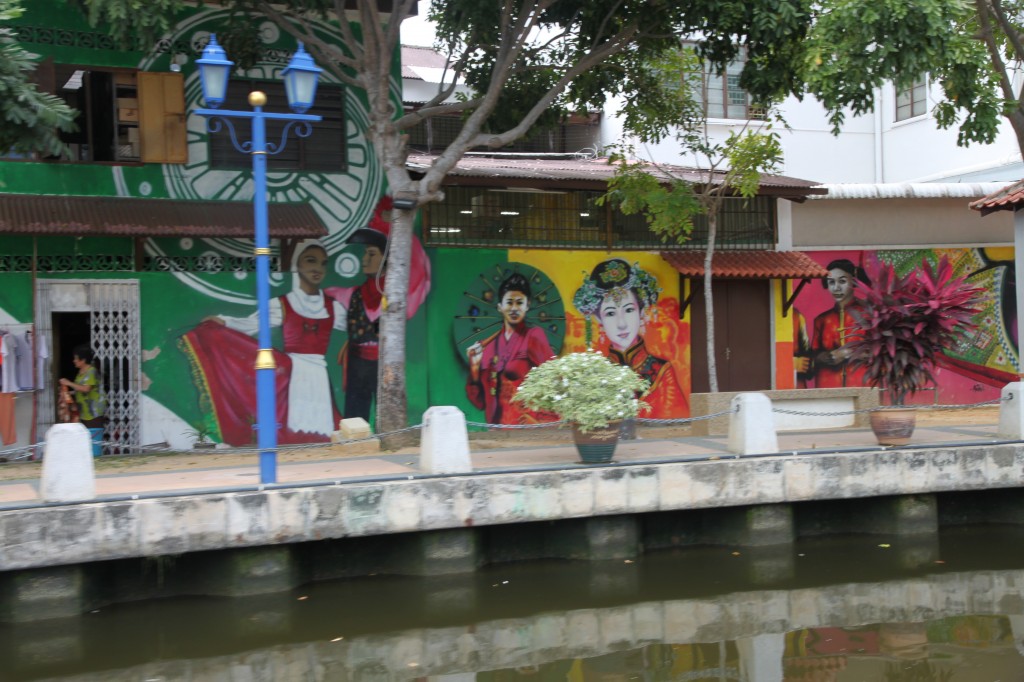 ***
The bus driver slams on the brakes. A horn blares. My hand grips the arm rest as tightly as possible while I close my eyes and try not to think of the near certainty of death if we plummeted off the side of this mountain.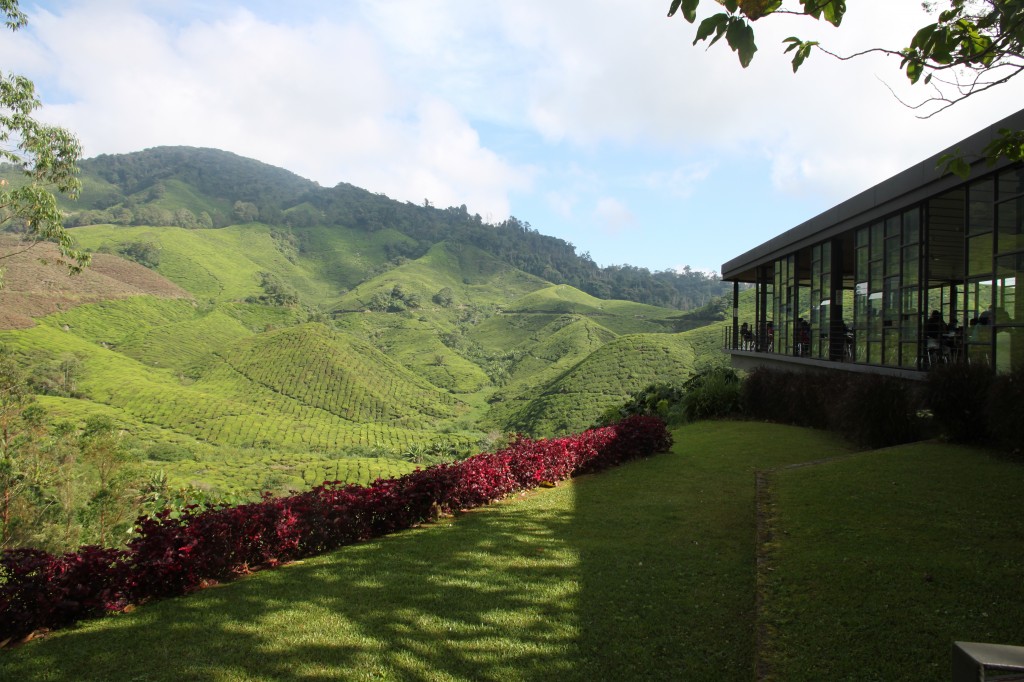 After spending a night in Kuala Lumpur, Tara and I headed further north and further away from sea level with a trip to the Cameron Highlands, Malaysia's tea growing capital. I spent most of the ride as described above. In sheer panic and hoping the destination would be worth the near anxiety attack.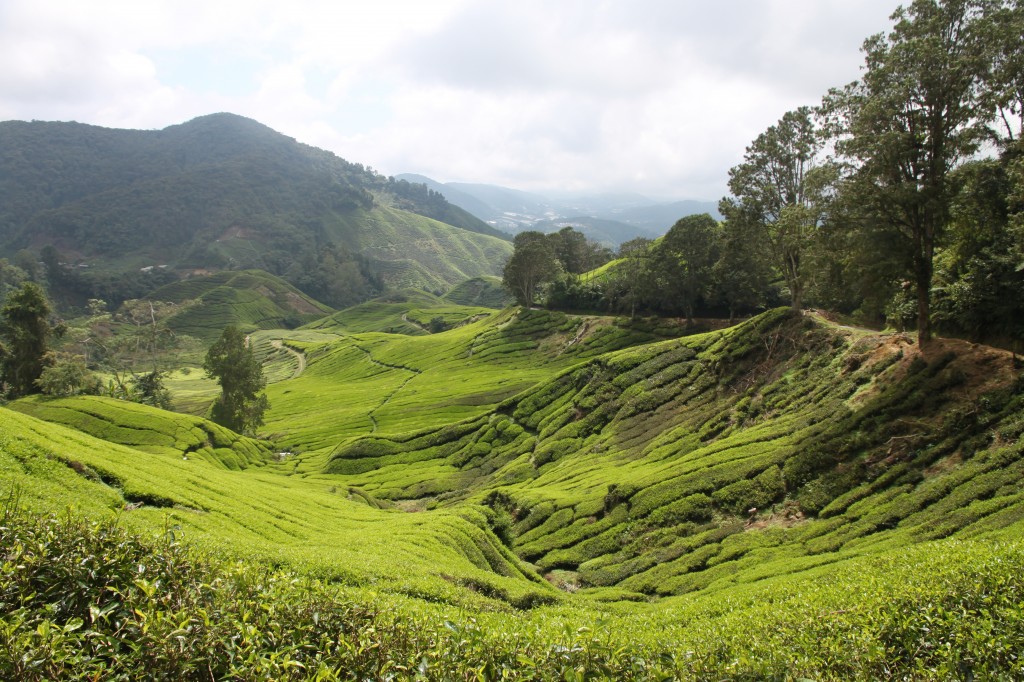 When I stepped off the bus in Tanah Rata and felt cool air instead of the usual stifling humidity and scorching temperatures I forgot about the bus ride. I didn't care if the sites sucked or the hostel was gross. After three weeks in southeast Asia I still hadn't gotten used to the constant state of being uncomfortably hot (spoiler alert: I never would) and even though I hadn't seen more than the bus station, I already wanted to stay in Tanah Rata forever.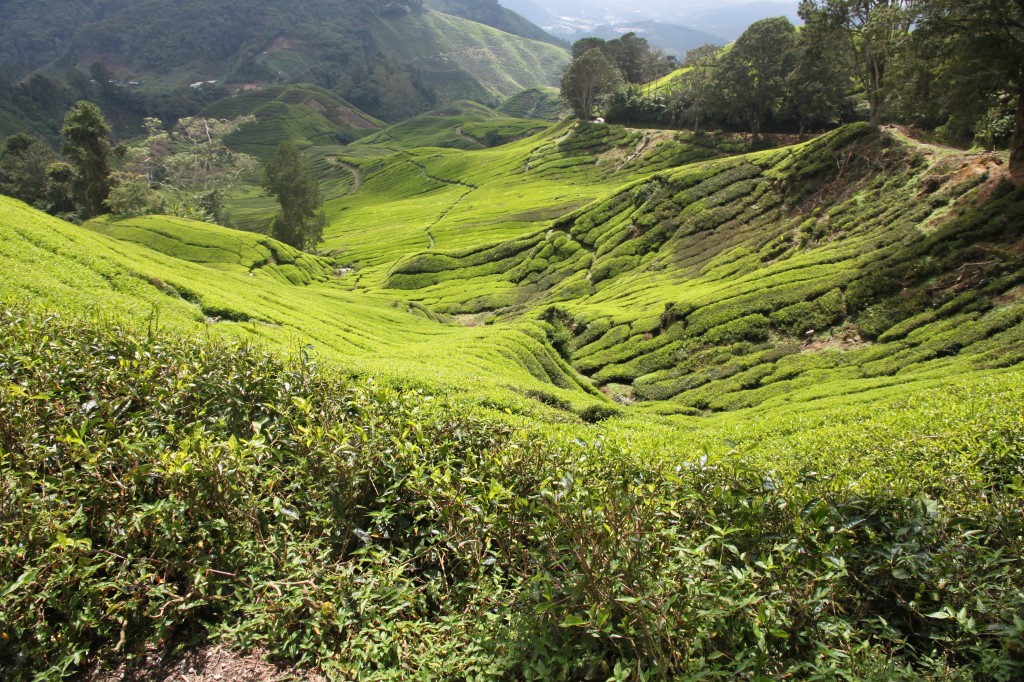 The Cameron Highlands has more to offer than just enjoyable temperatures, though. The area is stunning, and there's the chance to be a little more outdoorsy than you would in Malacca, KL, or Penang. Home to the Boh tea plantations, the hills in the highlands are blanketed with bright green tea plants snaking up, down, and around. I enjoyed some delicious tea and a scone with clotted cream (Boh was started by an Brit during the colonial era afterall)  at the cafe overlooking the plantation.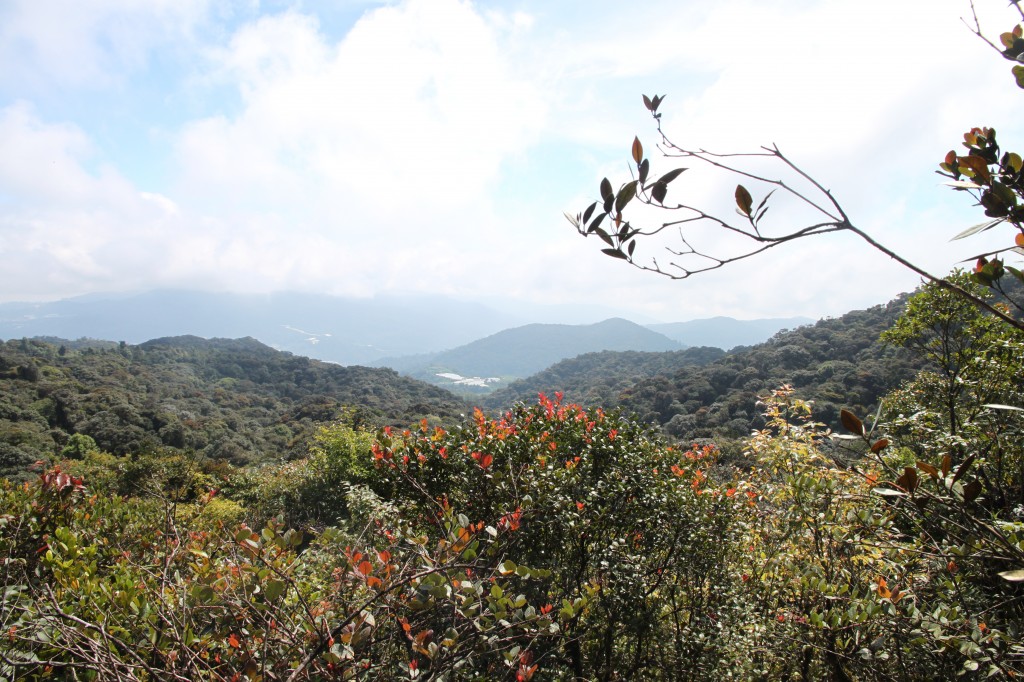 In addition to the plantations, I did some trekking in a mossy forest. Well, it was more like a ten minute walk through some mud and bamboo, which is the perfect trekking distance for me, but there was a pretty nice view of four different Malaysian states.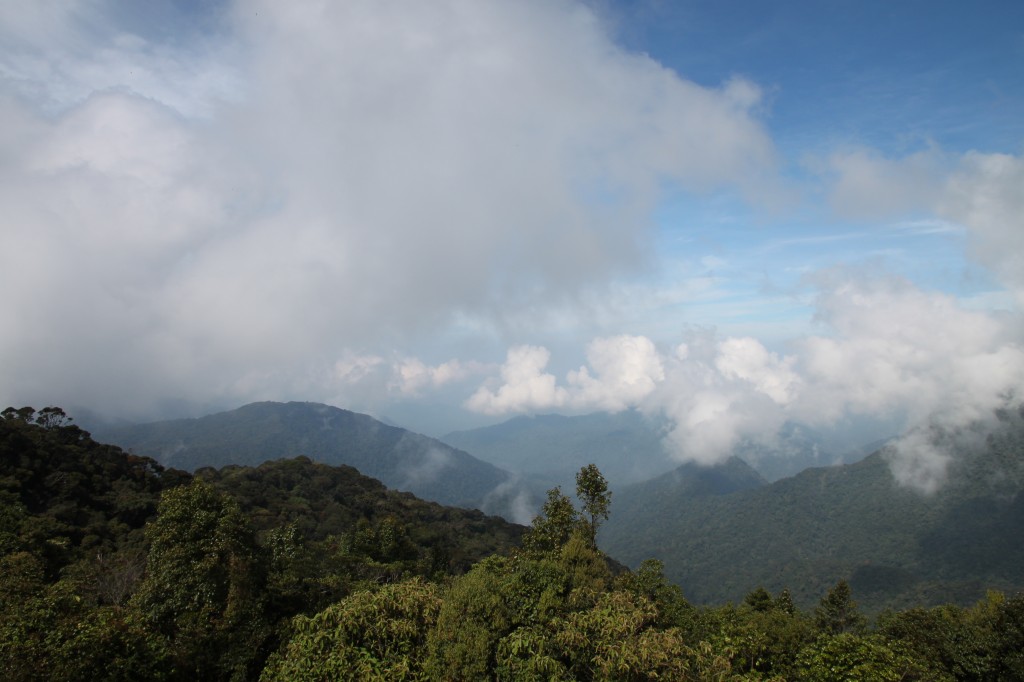 Our time in the Cameron Highlands ended in a cultural exchange of sorts. We'd made friends with one of the hostel employees and few nights back and on this night he made us a barbecue. Over a real fire! Then we taught him how to play our favorite drinking game (Presidents and Assholes, in case you're curious). The five beers I drank helped dull the dread of going back down the road and returning to hell like heat.
***
"Shark!" screamed one of the girls on our snorkeling tour in the Perhentian Islands. Immediately, twenty or so people began swimming quickly over toward her. Normally I'd be making a beeline back to the boat after that exclamation, but we'd been brought to this spot for this exact reason. To see sharks.
Though it was probably 20 feet below us, the shark was easy to see through the clear, blue water. I followed it for a while before heading back to the boat to find the rest of my group.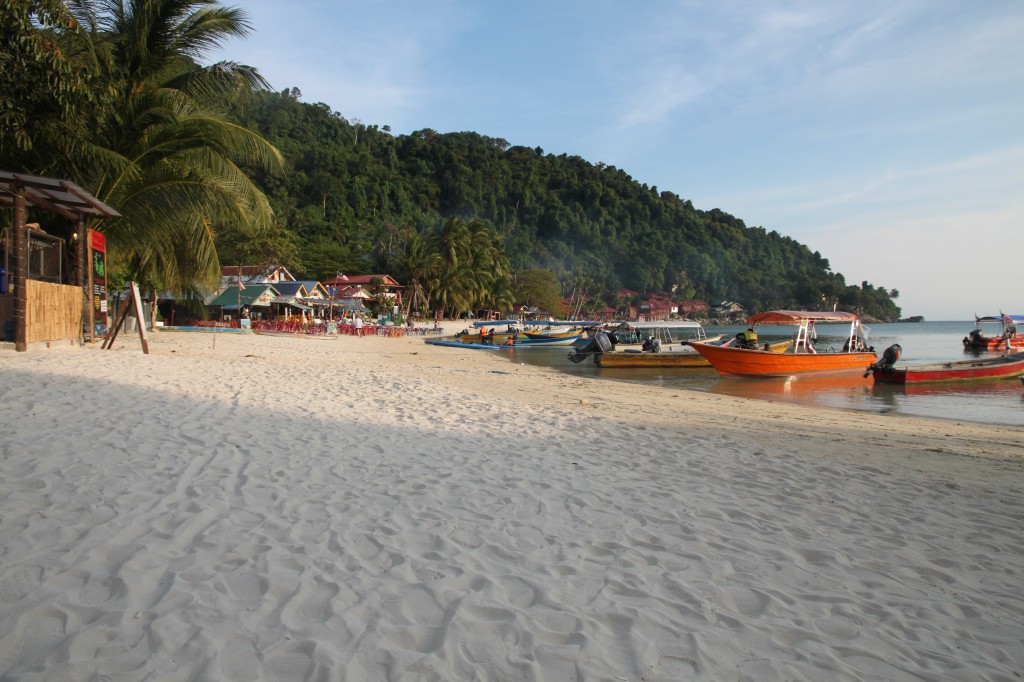 Tara and I came to the Perhentian Islands to meet up with a couple friends from Korea who were also on post-teaching contract trips. After a rough (but, in my opinion, fun) speed boat ride from the mainland, we made it to Long Beach on Perhentian Kecil, the smaller of the two main islands, to find what was pretty much a beach paradise. The island has no roads. There's only electricity when the generators are running. Internet is slow and only available at a couple of places (the fastest can be found at Ewan's Cafe, on the path between Long Beach and Coral Bay). There's a strip of flour white sand lined with a few guesthouses and restaurants. The water is that turquoise color I'd previously only thought existed in Photoshop.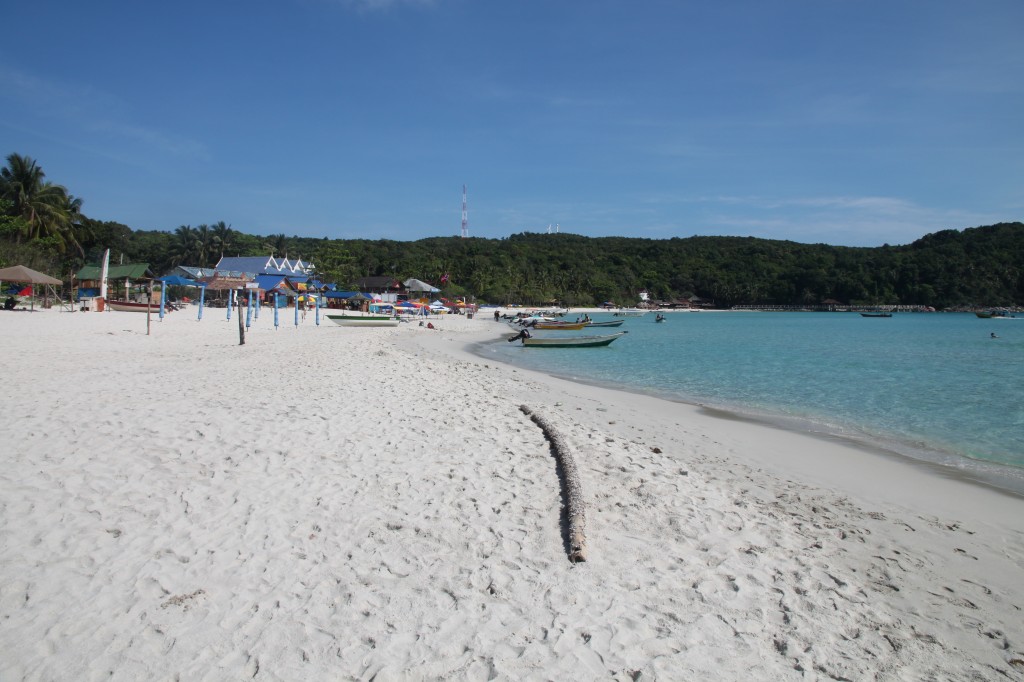 There's not much to do here. We spent the days reading under an umbrella, hanging out in the warm, calm water, or doing some insanely amazing snorkeling. At night we would head over to Coral Bay (bring a flashlight and some DEET) for 15 Ringgit ($5) plates of barbecue piled high with fresh fish, salad, bread, potatoes, and fruit, and overpriced beers sold from an enterprising young man with a cooler.
Perhentian Kecil set my expectations high for beaches on the remainder of the trip.
***
The evening call to prayer rang out in Georgetown, echoing off the city's Chinese shophouses, a reminder of cultural diversity of Malaysia. Georgetown, the island of Penang's main city, is an eclectic mix of new and old. Shiny high ride condominiums rise up above the Chinese community's traditional clan jetties, and an opulent mosque stands next to worn down buildings from one of Malaysia's colonial inhabitants.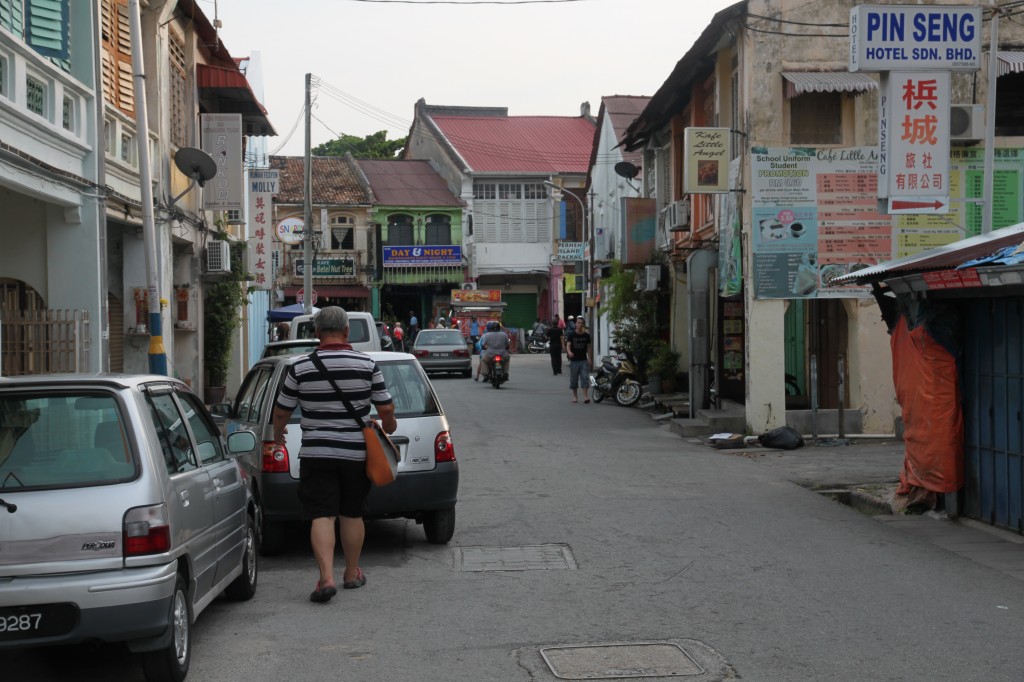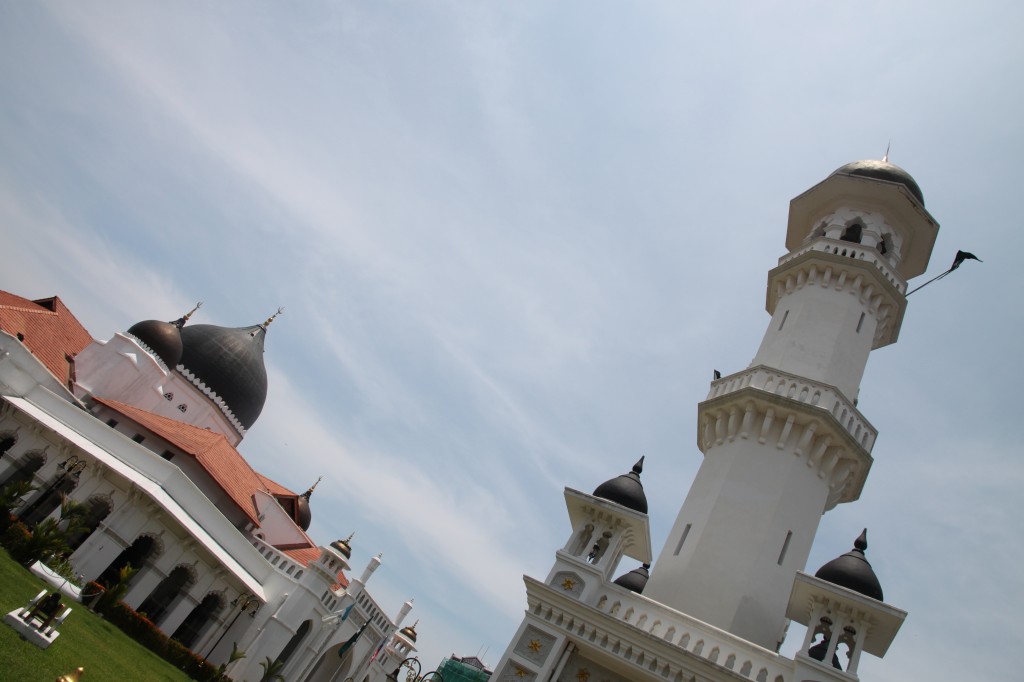 Like Malacca, the center of Georgetown is fairly compact which makes walking around the perfect daytime activity. And searching for the street art that is hidden around the city is the perfect way to work off all the Nonya food you've been trying.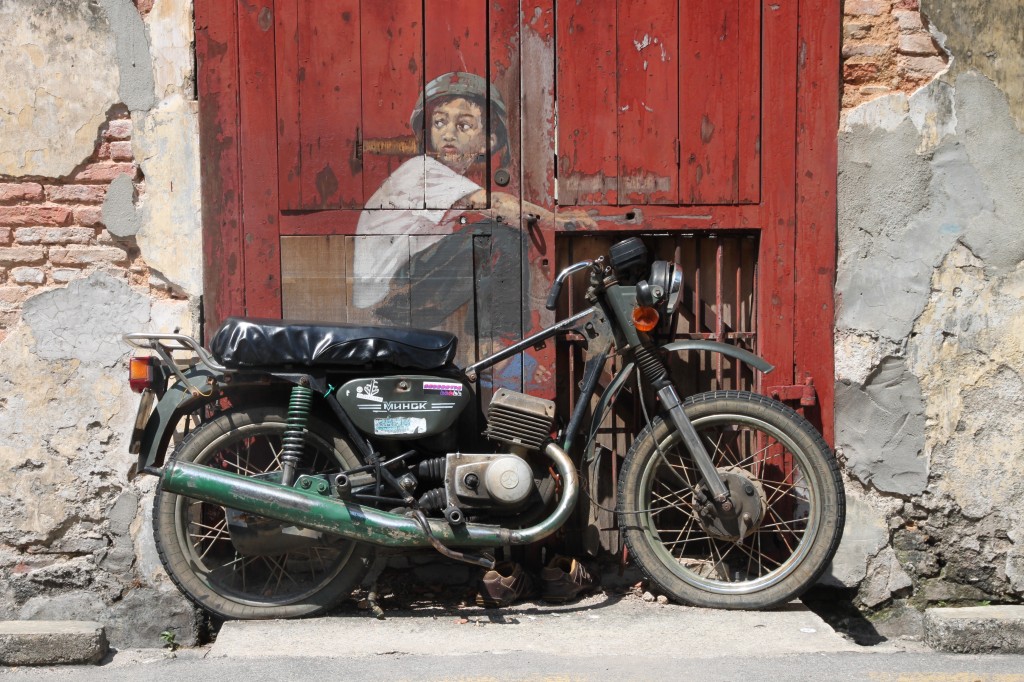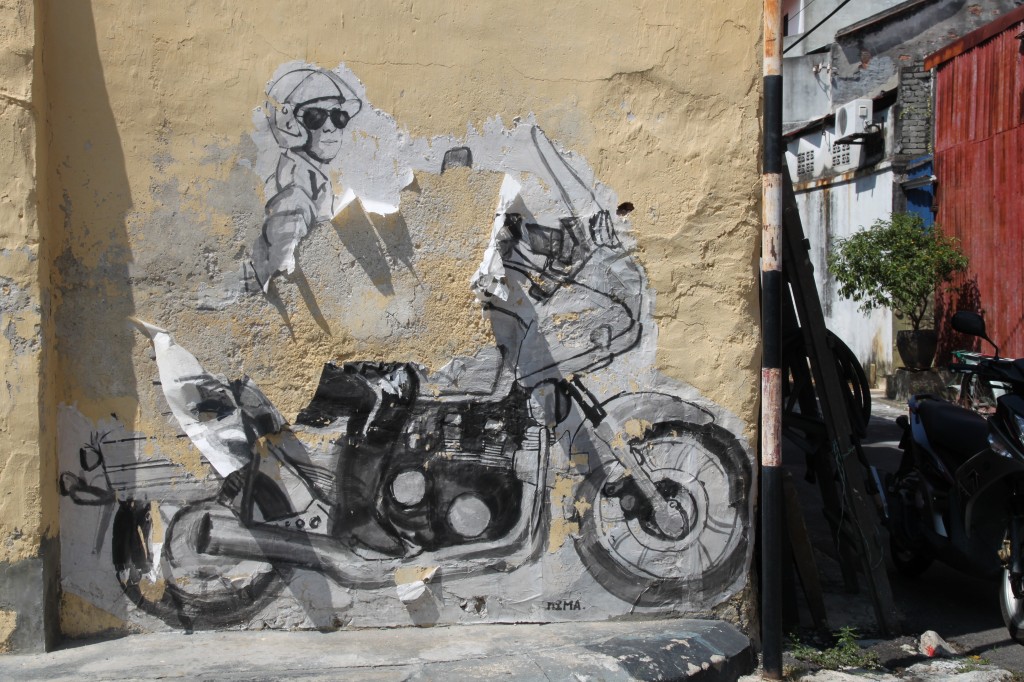 ***
What city in Malaysia would you like to visit most?