When I was in Bali last year I rode an elephant.
This is something that I now deeply regret.
While planning our trip to Bali, my friend proposed a visit to an elephant park outside Ubud. I thought that riding an elephant would an incredible experience. I did some research on the park and it mentioned that the animals had been rescued from areas in Sumatra where logging was destroying the natural habitats of the animals and where many elephants were forced to work in harsh conditions. In my naive state, I thought they must have it much better toting around tourists all day in Bali. Without a second thought, we booked an all day tour to experience the elephants.
We were picked up from our guest house in the morning and after an almost hour drive along winding roads and through terraced rice fields, we arrived at the park. Newly built lodges and restaurants made to look like something you'd see on a safari, a museum, a gift shop, and an endless loop of commercials featuring the birth of some baby elephants at the park and advertising special events reminded me more of a theme park than an animal conservatory.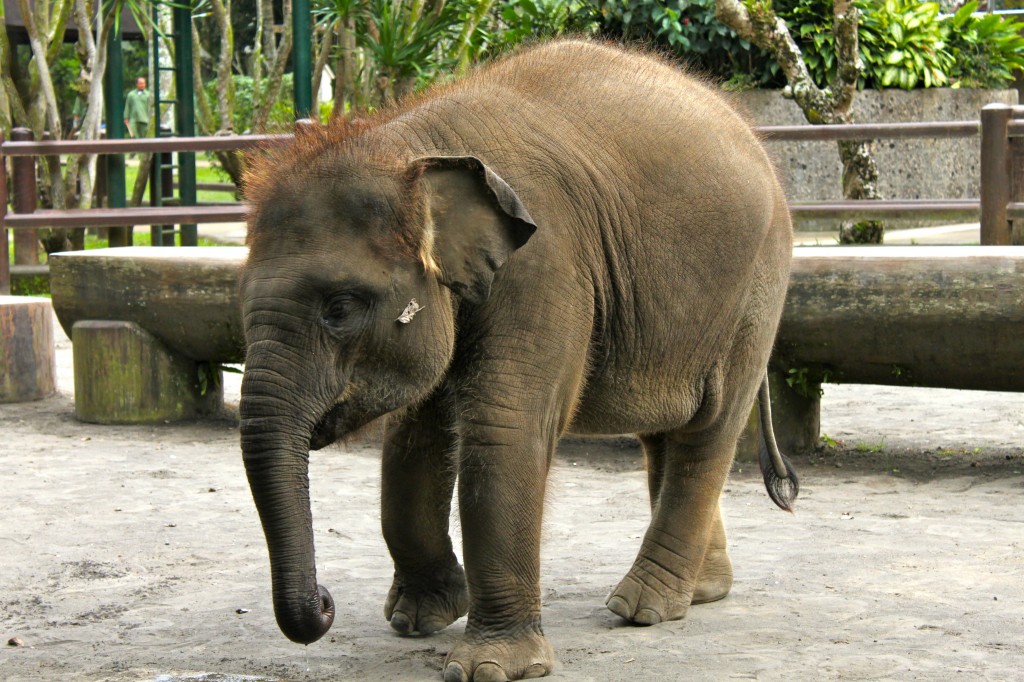 Once outside, I immediately caught a glimpse of a baby elephant standing inside a pen. As someone who is a self professed animal hater and generally calm person, I was surprised at my intial reaction of "OH MY GOD THAT'S THE CUTEST THING I'VE EVER SEEN!" But I went with it and hurried over toward to the big, precocious baby. There was a line up to take photos next to the elephant and as my turn grew nearer, I was a little nervous. I'm terrified of something as tiny as a cat and even though this thing was a baby, it was a heck of a lot bigger than any cat. My curiosity trumping fear, I handed my camera to the mahout and stood next to adorable animal it while he flapped his trunk around in front of me. I'd call this love at first sight.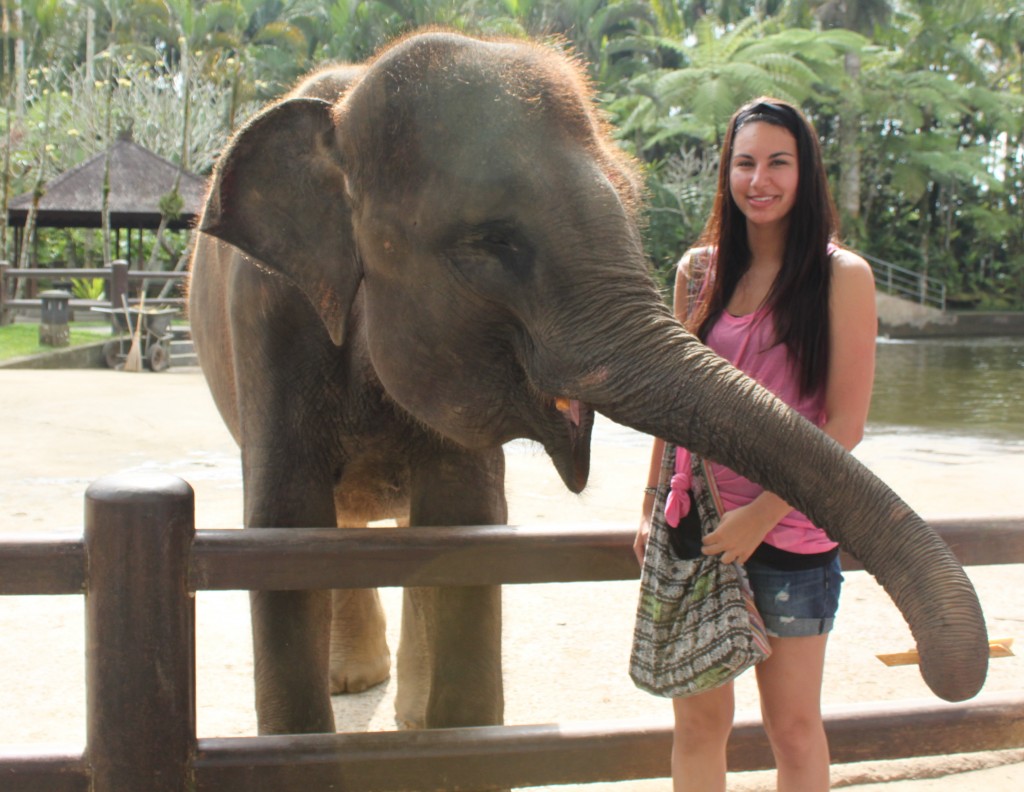 We wandered around a little more and saw more babies! They were practicing for a show. You know, one of those shows where elephants do amazing tricks and the tourists watch on slack jawed. Once the practice was over the elephants were allowed to play. With each chomp on a piece of food, spray of water, and playful flick of the trunk, I became more enamored with these gentle giants.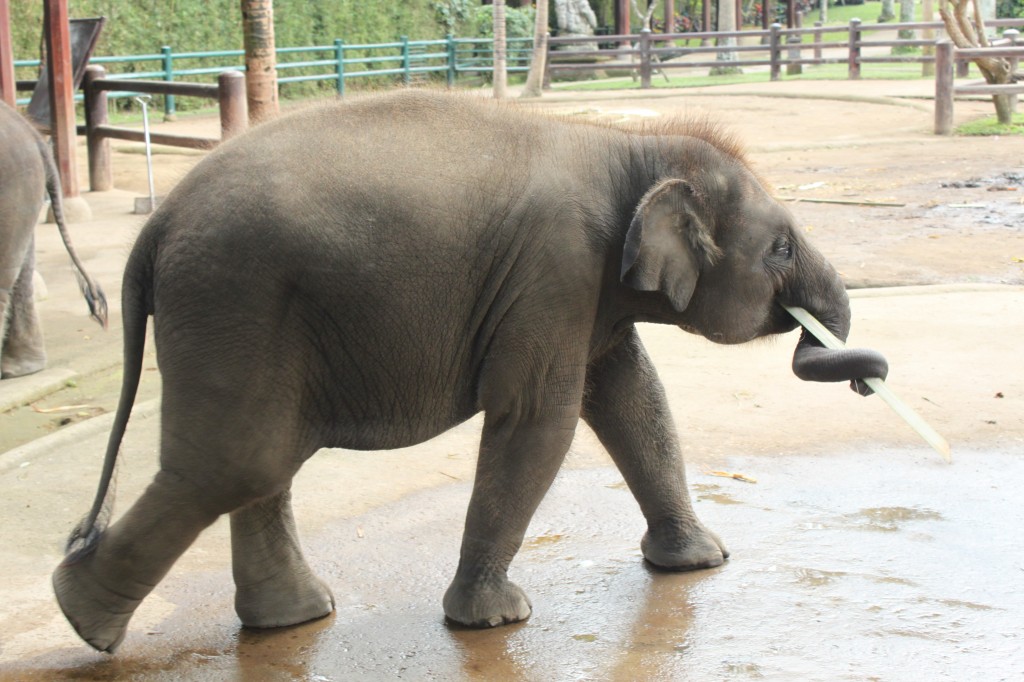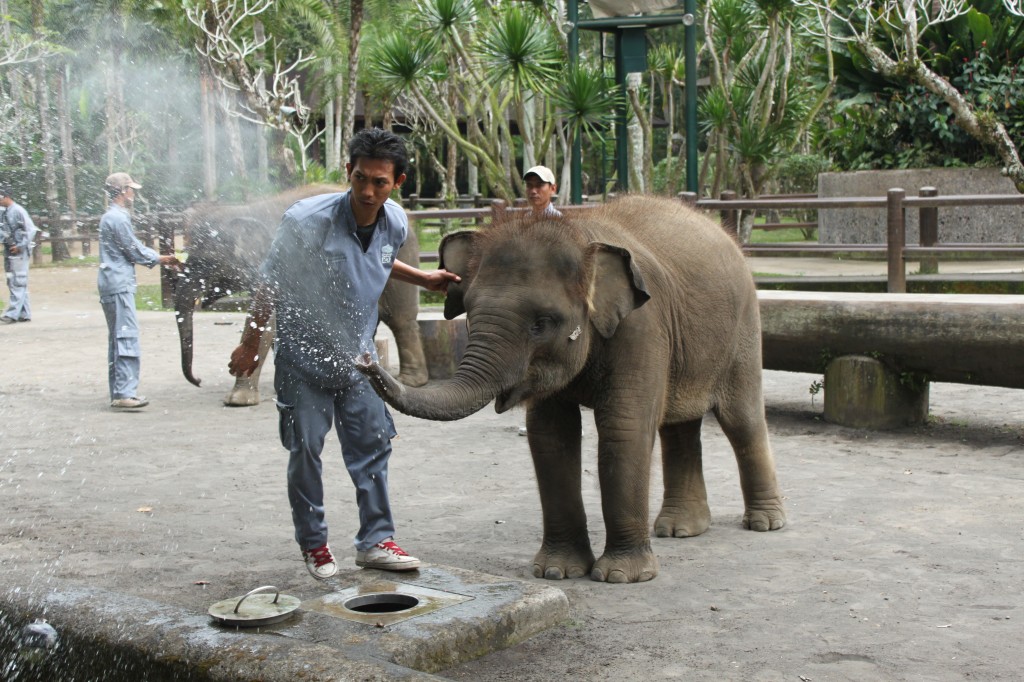 I was plotting ways to bring one of the babies home with me (would've fit perfectly in my Korean studio apartment), when it was our turn to try riding an elephant around the park. My friend and I climbed onto a large chair like saddle that was strapped around the elephant's gigantic belly and the mahout guided our elephant into the line of elephants already carrying their squealing tourists.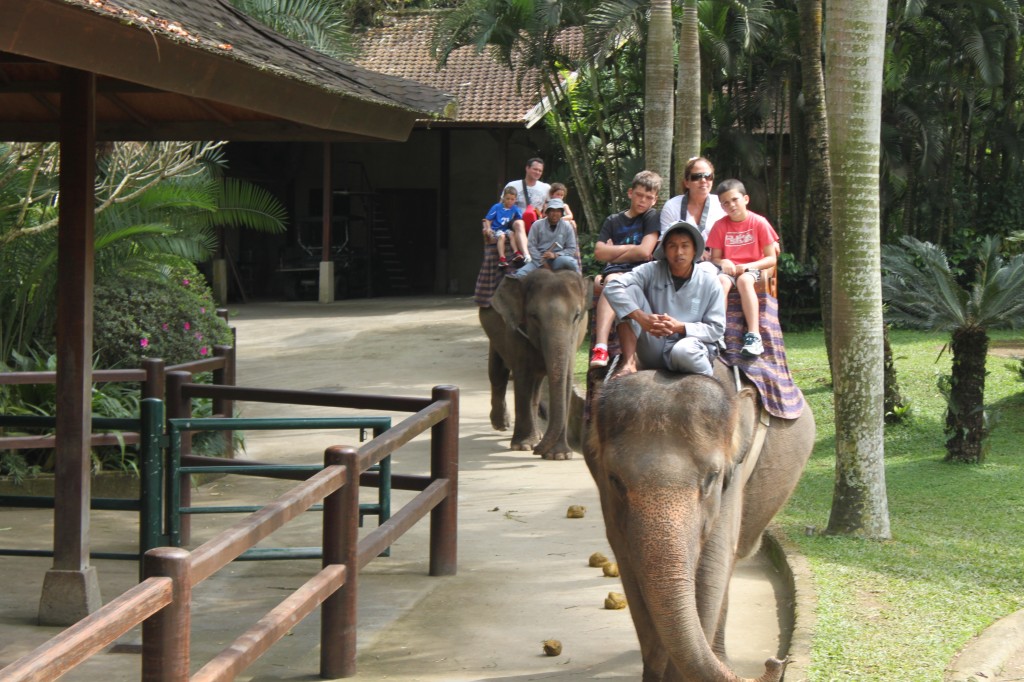 An elephant's gait is not smooth and the entire 15 minute ride felt like we were being slowly shaken up. The ride was uncomfortable, to say the least, and I was left wondering if there was any reason to ride an elephant other than just to say you had. Which really isn't a good reason to do much of anything.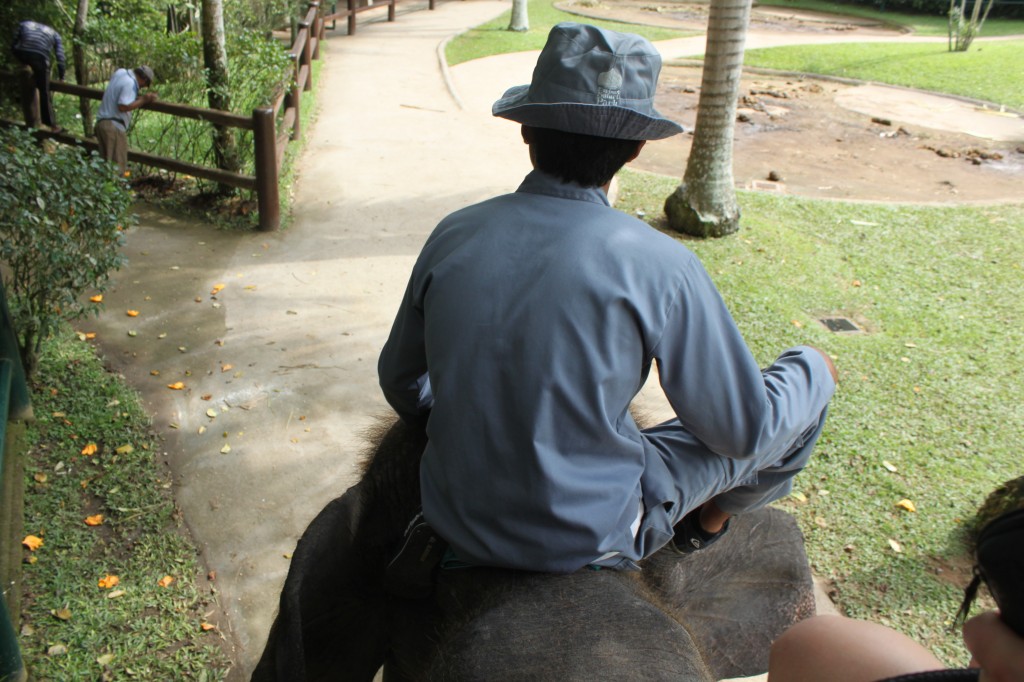 We dismounted our elephant and walked over to the nearby pavilion where we enjoyed an all you can eat buffet, included in the ticket price. While we ate away and relaxed, our elephant returned to the queue of people to pick up another heavy load.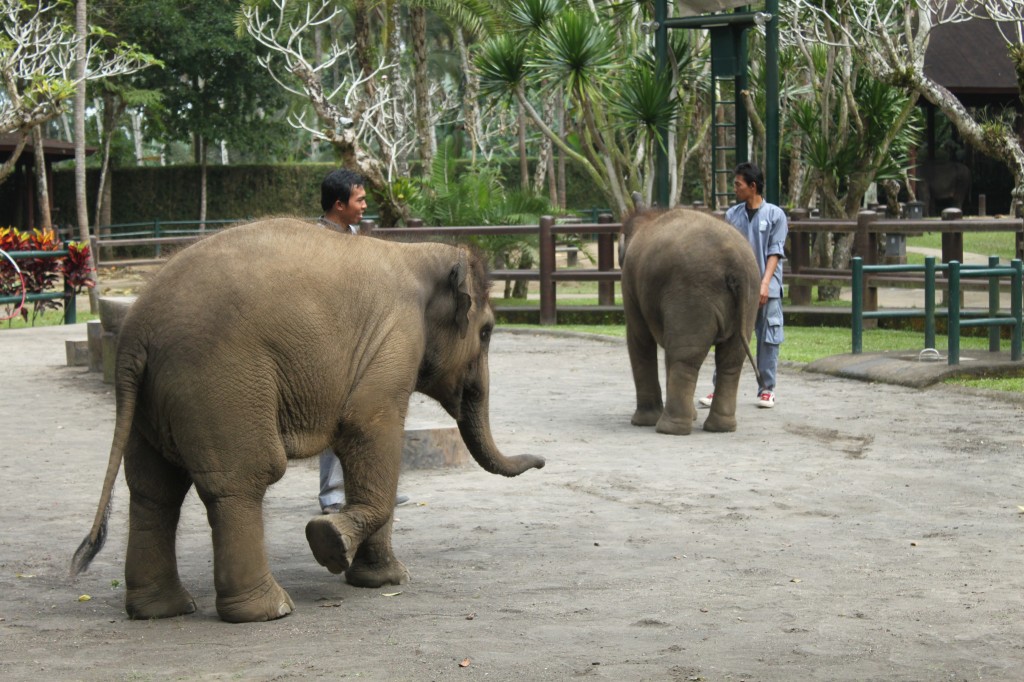 Even after I returned to Korea, I couldn't stop thinking about these striking creatures. As I read more and more about them, I learned about their intelligence, kindness, and sense of community. My love affair had turned into an almost obsession.
I then stumbled onto a lot of information about the dark side of elephant tourism. Elephants, even those who were rescued, are wild animals which means they had to be extensively trained to play the the roles of docile ride givers and perfect performers. I don't know about the training methods used at the park I visited, but the training is often peppered with horrific abuse. While elephants are able to carry a significant amount of weight, the total load of the saddle, mahout, and two or more passengers can easily overburden the animal. The weight, combined with the hours they are forced to cart people around, is often bordering on overwork and is detrimental to the elephant's physical and mental well being.
While I now regret riding an elephant, I am grateful that I visited the park. It opened my eyes to these beautiful and awe inspiring creatures, and also to the horrifying reality of the ever so popular elephant tourism business in Southeast Asia. I now look forward to visiting other parks, such as Elephant Nature Park in Thailand, that focus less on entertainment and more on true elephant rescue and rehabilitation.
Have you ever done anything you regret while traveling? What do you think about animal tourism? Leave your thoughts in the comments.
If you haven't already, please Like Farsickness on Facebook to keep up to date on all my posts and travels. Your support is appreciated!