I rarely take road trips when I travel abroad. The fact that I can't drive a manual and get pretty panicked when driving in places I don't know well made me stay away from renting cars while on the road. In fact, until recently I had driven at all in over 3 years. I've always relied on public transportation, sticking to the places I could easily visit by bus or train. It was fine. It was the way it was. I'd rather wait 45 minutes for a bus than be pulled to the side of the road crying because I'm lost and can't follow GPS directions.
Then I went to Portugal with two people who are confident drivers and can drive stick and my whole view of transportation while traveling changed.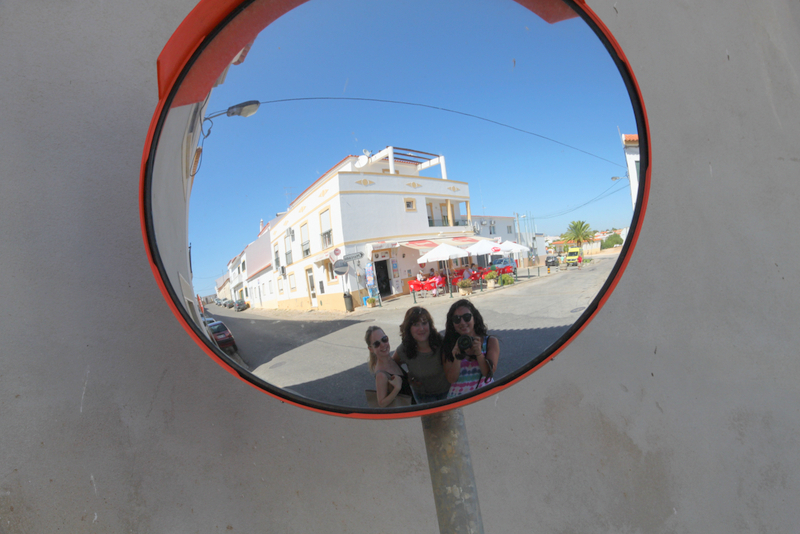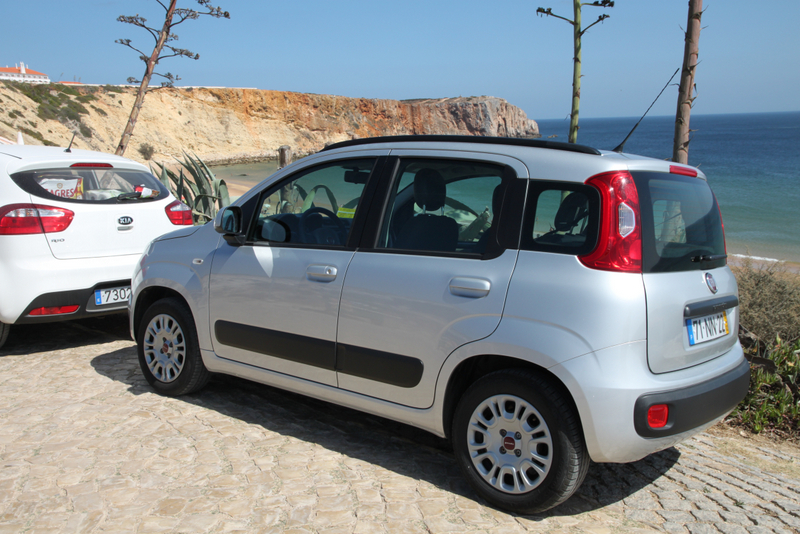 Cars are fun! You can go wherever you want! You don't have to wait for buses that might never come! You won't be on a bus where everyone else speaks Chinese and you have no idea where you are or when you're supposed to get off!
Having a car made exploring the region so much easier than public transport would've and while I eventually warmed to Albufeira, it wasn't a place I wanted to spend every day of my vacation. It turned out, though, to be the perfect base for exploring the Algarve. We hit the road for two full days, the first day spent going west and the second going east.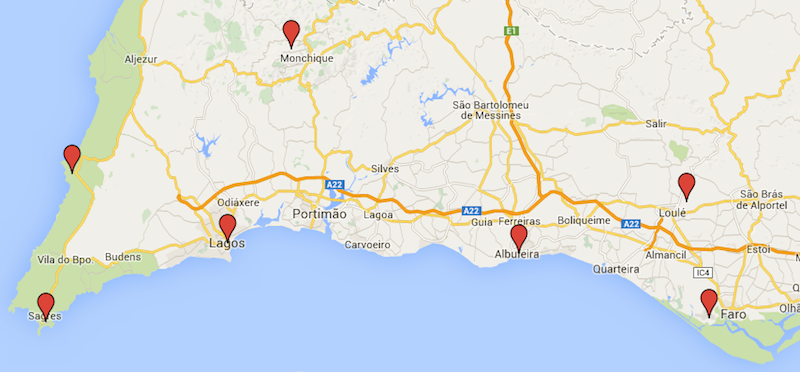 If you're wondering where to go in the Algarve, here are 6 town to check out.
Lagos
Lagos is everything I imagined a Portuguese seaside town to be like. I was no longer wondering whether I was in Florida. I was definitely now in Europe. Though Lagos is probably most famous for its beautiful beaches and distinctive karts, we stopped here for lunch and a wander through the historical center.
There are just as many tourists as Albufeira, but the architecture, both crumbling and restored, make it feel completely Portuguese. I fell in love with the brightly colored tiled buildings, laid back atmosphere, and tasty fresh sardines.
Sagres
Known as 'The End of the World', Sagres is a sleepy surf town at the southwest corner of Portugal and it's home to some impressive cliffs and turquoise water.
We followed the signs to the praia and soon found ourselves overlooking a an almost empty stretch of sand. Gone were the chairs, umbrellas, and restaurants that line the beaches further east. Here, instead, there were a few sunbathers on sarongs, people practicing paddling out on their surfboards, and a dreadlocked American selling beers out of cooler.
Carrapateira
The Praia da Bordeira in Carrapateira on the western coast of Portugal is one of the most beautiful beaches I've ever seen. This isn't a place to swim, though. This beach belongs entirely to the surfers. With cliffs and sand dunes surrounding the beach, this is rugged natural beauty that's barely been touched. While there isn't much to do here, it's a great place to watch the waves crash and the surfers hang ten.
Monchique
From Carrapateira we headed inland toward the Serra de Monchique, a mountain range about 20 km from the sea. This area is popular for hiking, and there are also apparently some nice hot springs, but we were tired and short on time and didn't really do any research so we pretty much only drove up to the viewpoint where you can see Foia, the highest peak in the range.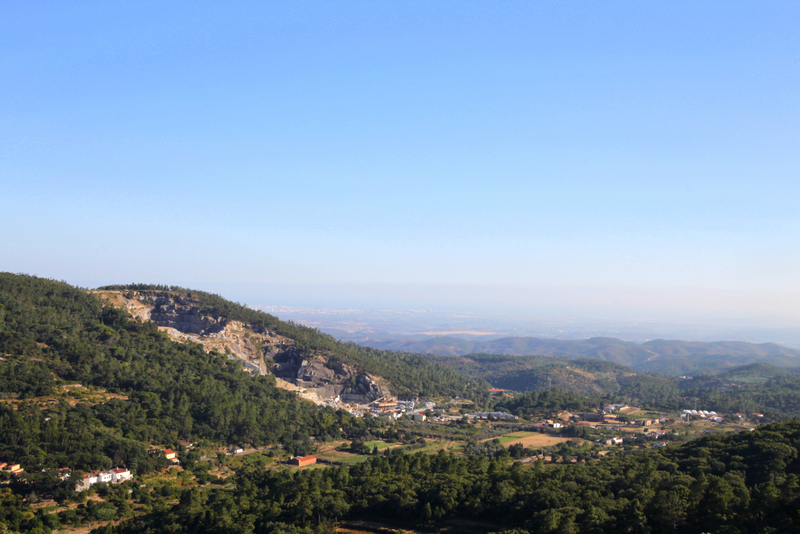 There are also some beautiful small villages on the way up to Monchique, that are worth a stop for a few snaps. These places were almost entirely deserted, except for a few locals who were wondering what the hell we were doing there. In the nicest way possible, of course.
Loule
Loule ended up being one of my favorite discoveries, somewhat surprisingly since it's another town away from the coast. Home to a town market that's over 100 years old, we arrived in the morning for some food sampling (a lot of piri-piri inspired products) and a cappuccino (with whipped cream, natch) and pastel de nata.
After filling up we spent some time walking through the narrow streets, chatting with some friendly locals, and climbing to the top of Loule's 13th century castle from the Moorish times.
Faro
We hadn't really planned on spending any time in Faro. It's home of the airport and is filled with high rise apartments and American sized chain stores. But when you're driving in unfamiliar places, sometimes you end up in the wrong place. Over and over again. We were trying to follow Google Maps to Quarteira and kept making a wrong turn at this one roundabout in Faro. Finally, we said screw it and parked at the first beach we came across.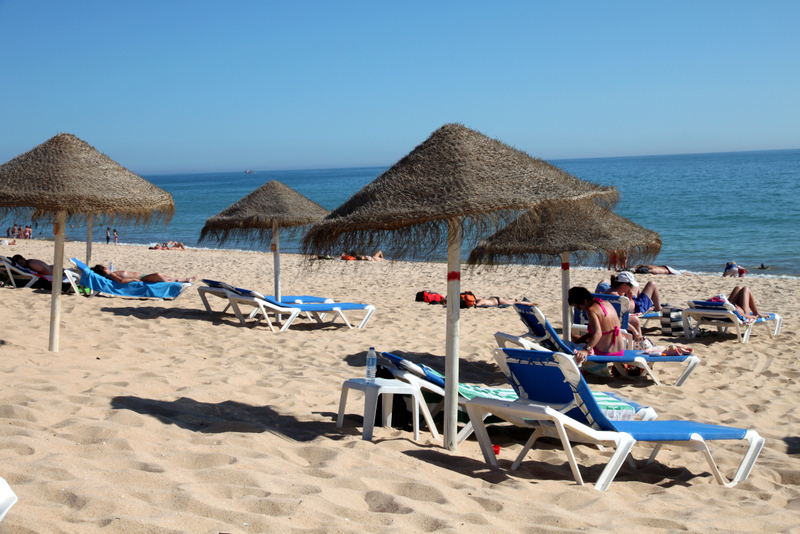 All the beaches in Faro are ilhas, small sandbars that form the border of the Ria Formosa. While we were expecting the beach to be crowded and kind of dirty, we were surprised to find neither. We lazed away the day on the sand with breaks for ice cream and vinho verde when we got too hot. Doesn't sound too bad, right?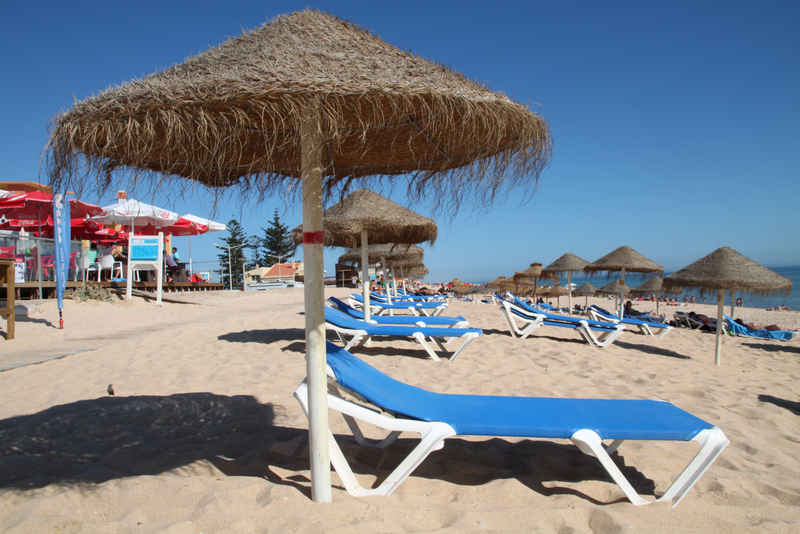 Do you like exploring new places by car?