I love street art and I don't care how cliche it is to like street art, and Instagram street art, and blog about street art right now. There's just something about the sometimes political messages, social commentary, and intense creativity that resonates with me. Because of this, I knew I was going to like Berlin for at least one reason.
I'd heard that Berlin was a street art lovers paradise, but it wasn't until I got there and started walking around that I realized how true it is. You really don't have to look far or hard to find street art in Berlin. Walk down main streets, duck into alleyways, or look up at the sides of buildings and sooner or later you'll be sure to spot something.
Street art really took off in Berlin after the fall of the Berlin Wall in 1989. Artists form both East and West Berlin flocked to former areas of the East and began painting. The hot topic of the time? Freedom.
Berlin has remained a political city with alternative leanings and the street art community has continued to thrive.
Like I said before, you don't have to look far to find street art in Berlin, but if you're going hunting here are a few places with a high concentration of pieces.
Kreuzberg
Kreuzberg is an area of Berlin located just south of the center. Once part of West Berlin, it used to be one of the poorest areas of the city. Today, though, it is one of the trendiest. Filled with young people, bars, and cafes, Kreuzberg is now considered cultural and cool. Like many hip neighborhoods around the world, Kreuzberg is also full of street art. I got off at the Schlesisches Tor U-Bahn stop for lunch and during a quick walk around the surrounding area after my burger, I found some interesting pieces.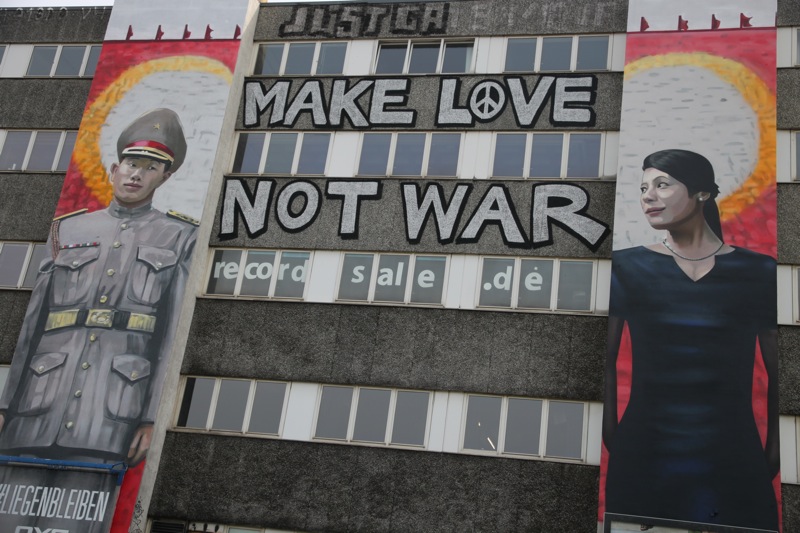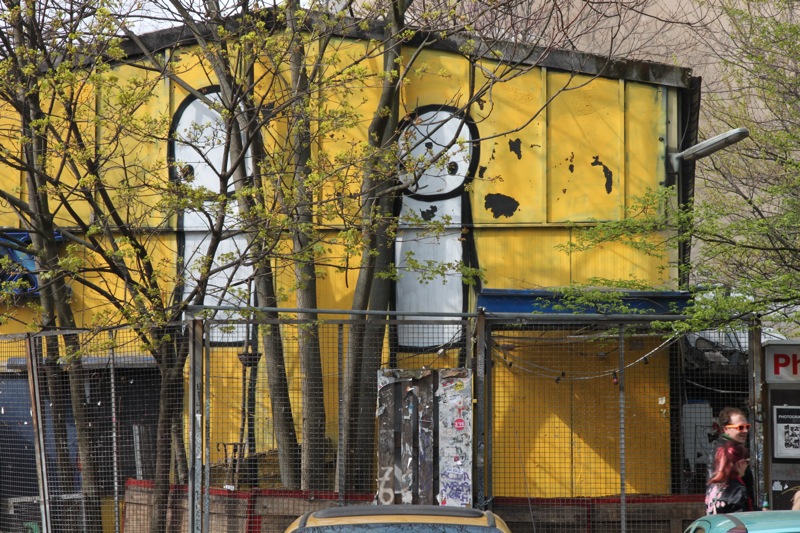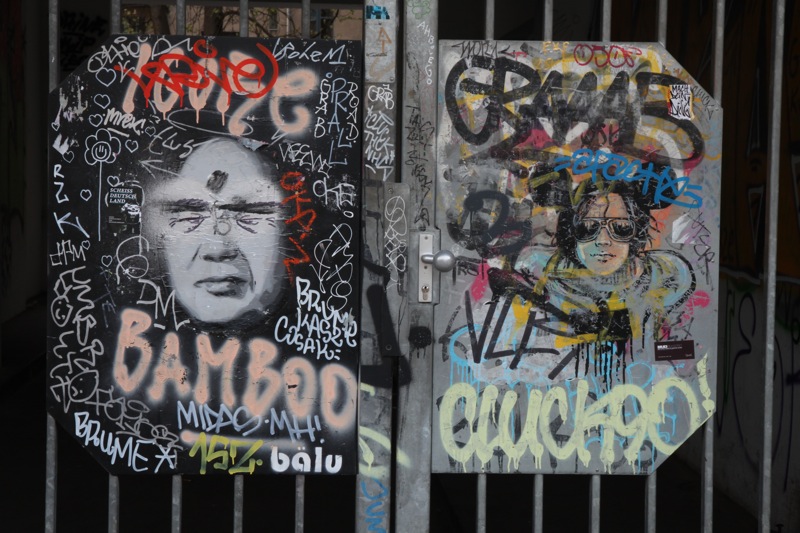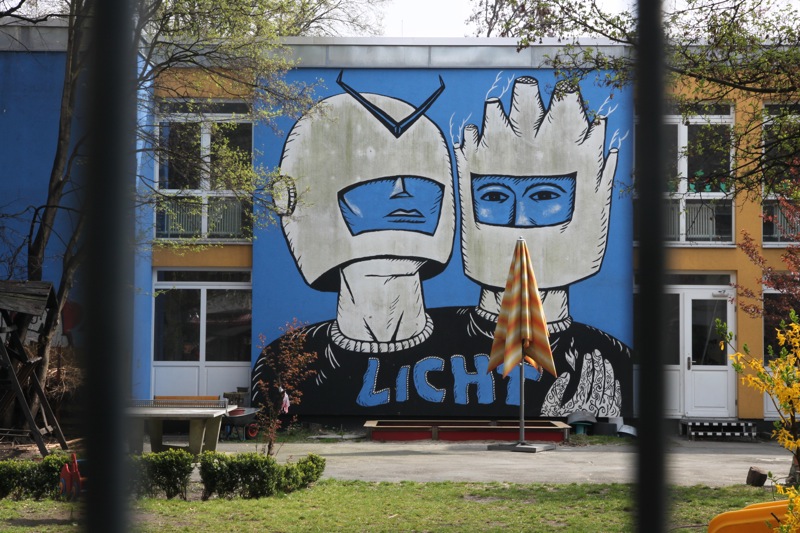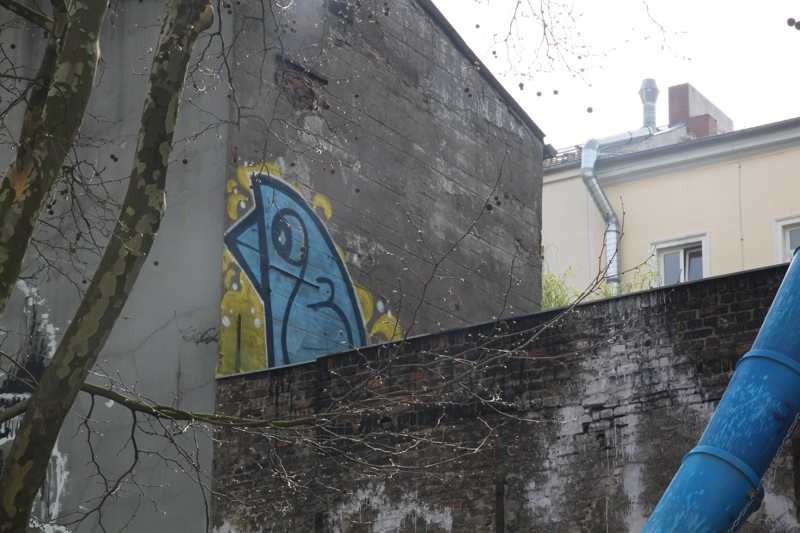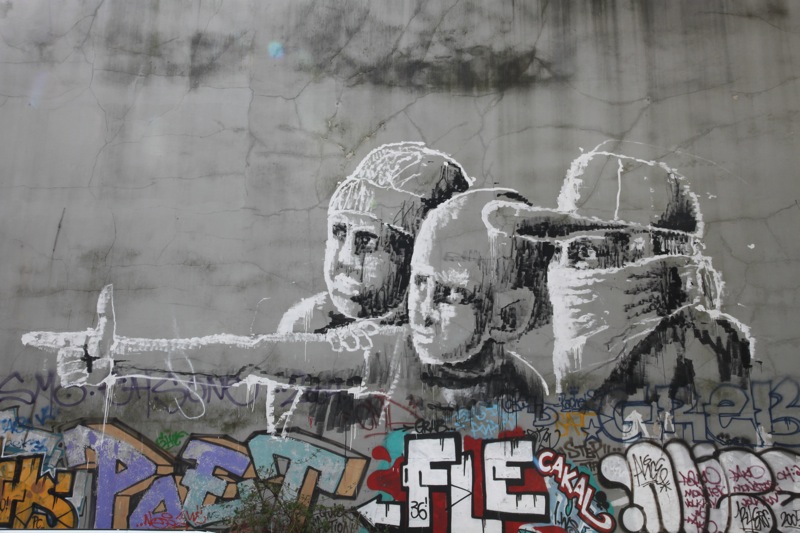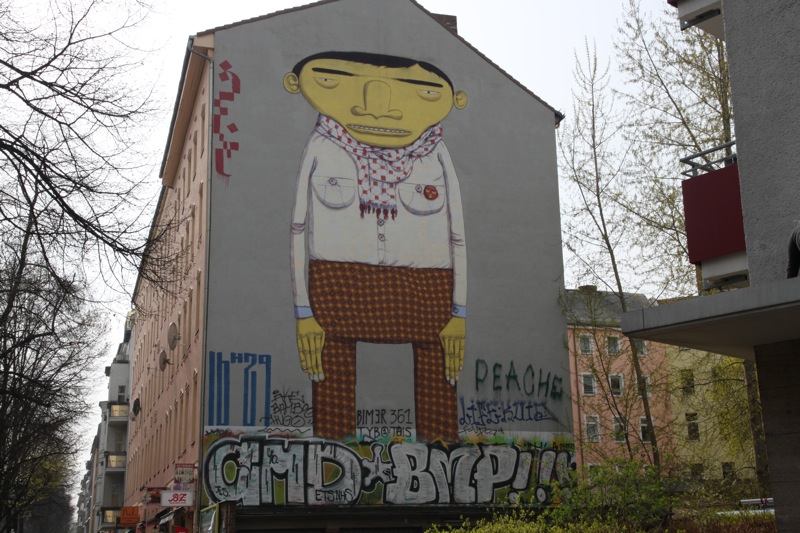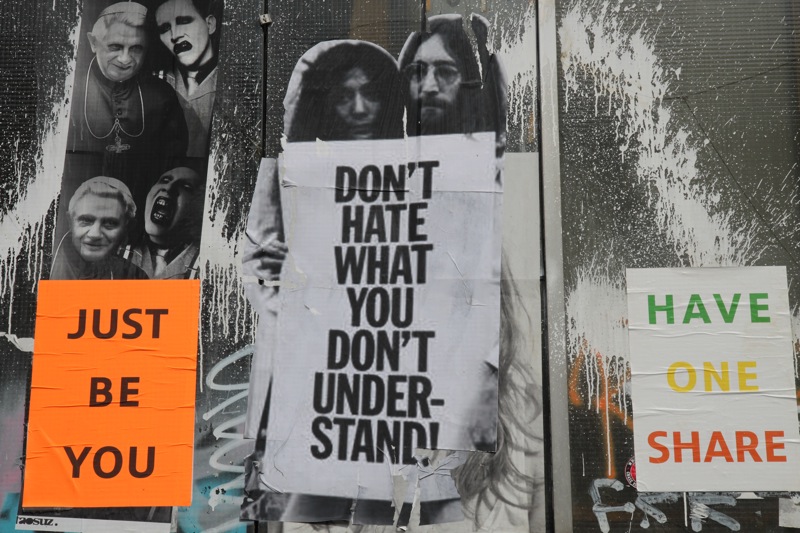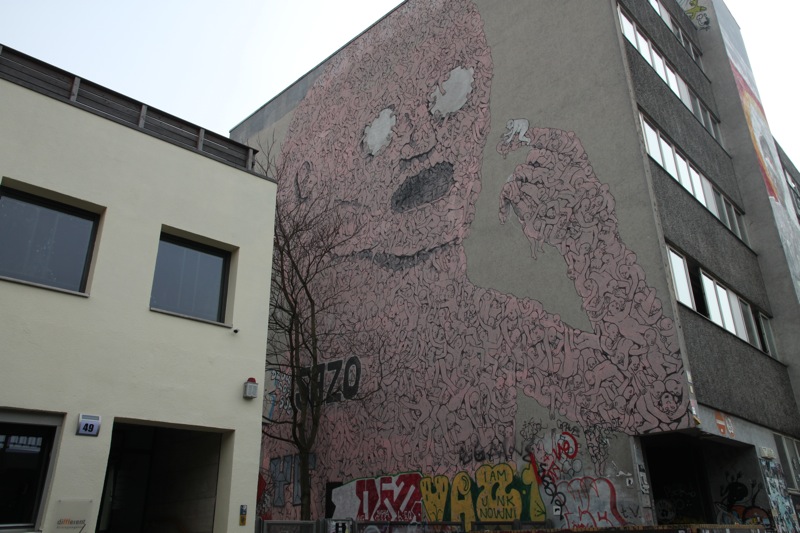 East Side Gallery
The East Side Gallery is 1.3 km section of the Berlin Wall standing next to the River Spree along Mühlenstrasse. Today this piece of the wall is covered by over 100 paintings from different artists and stands as a symbol of freedom around the world. Though the pieces here are a lot more planned than the ones you'll find around the rest of the city, there are still some great things to be seen at the East Side Gallery.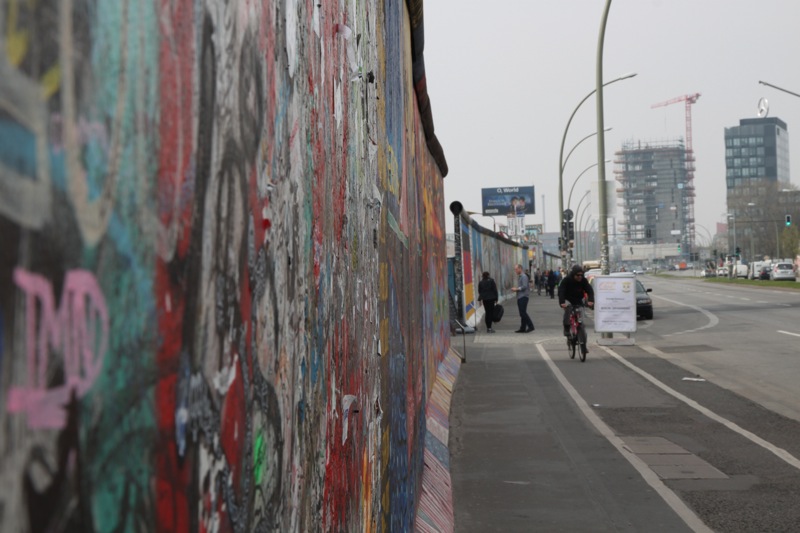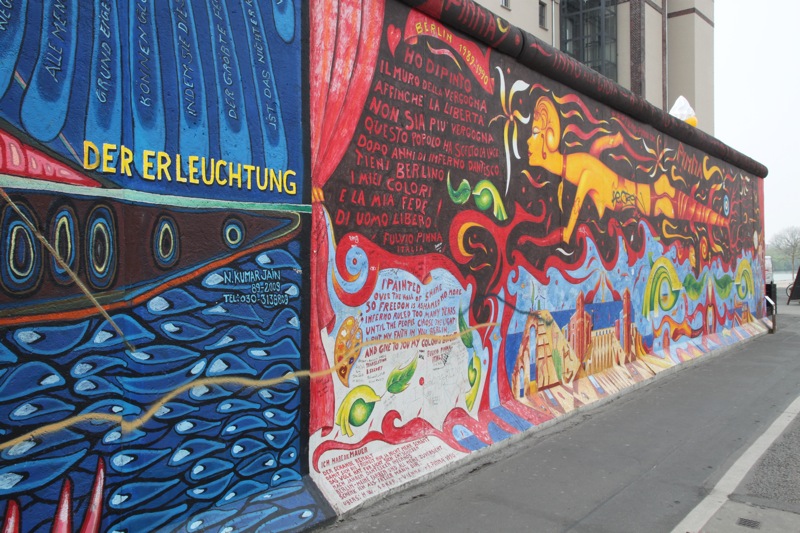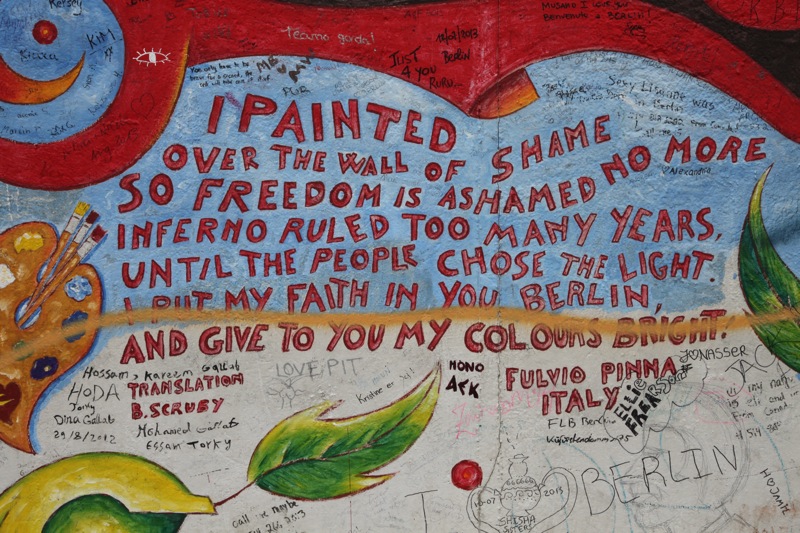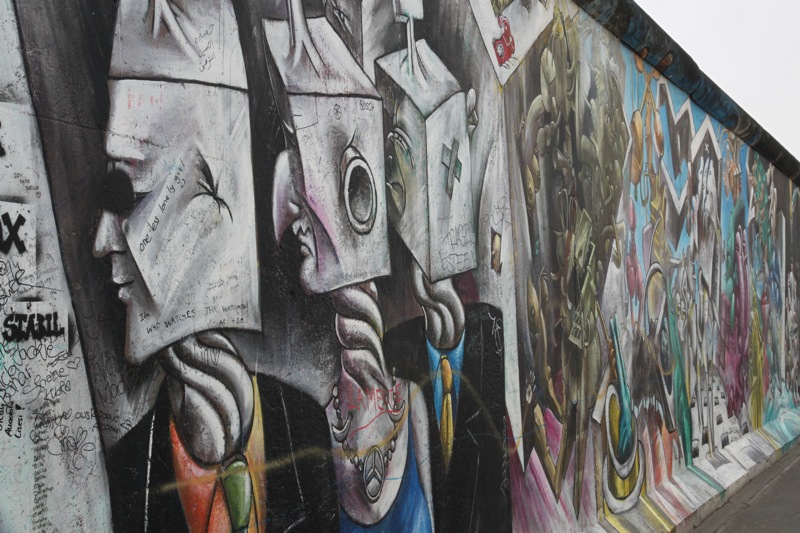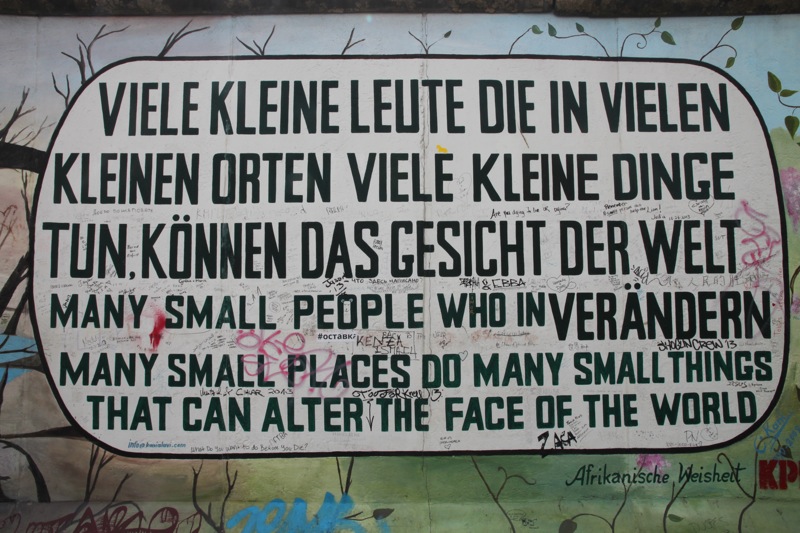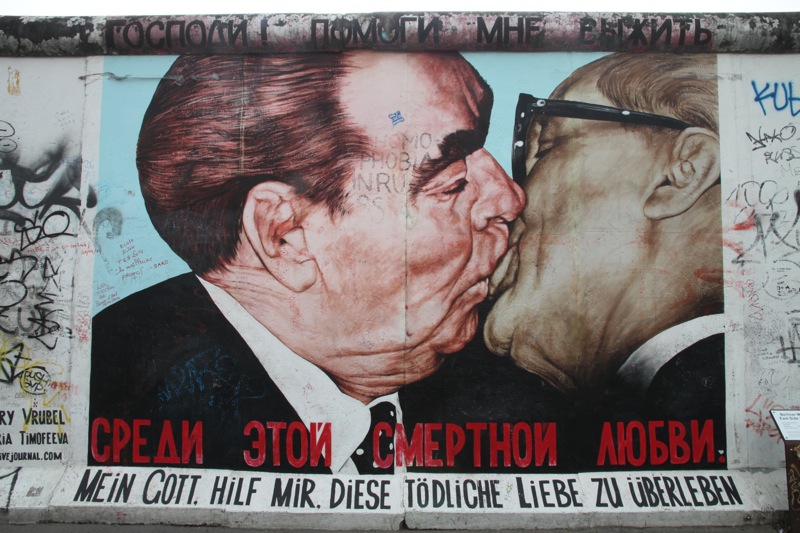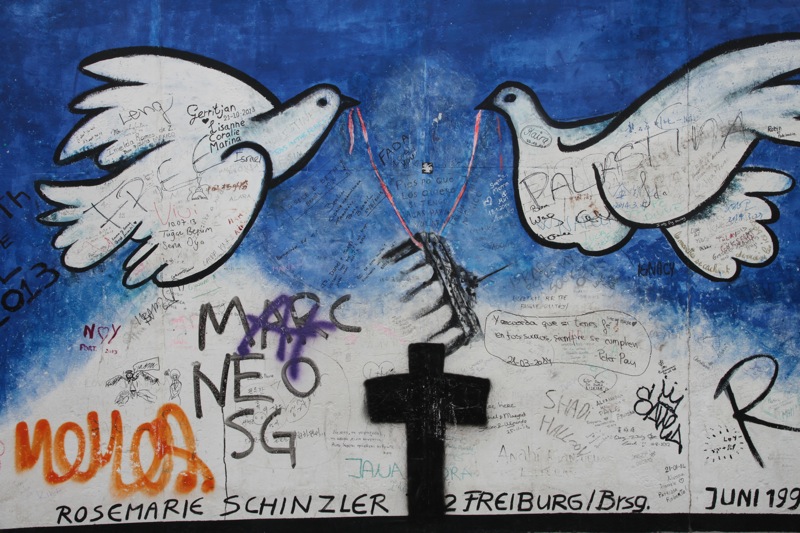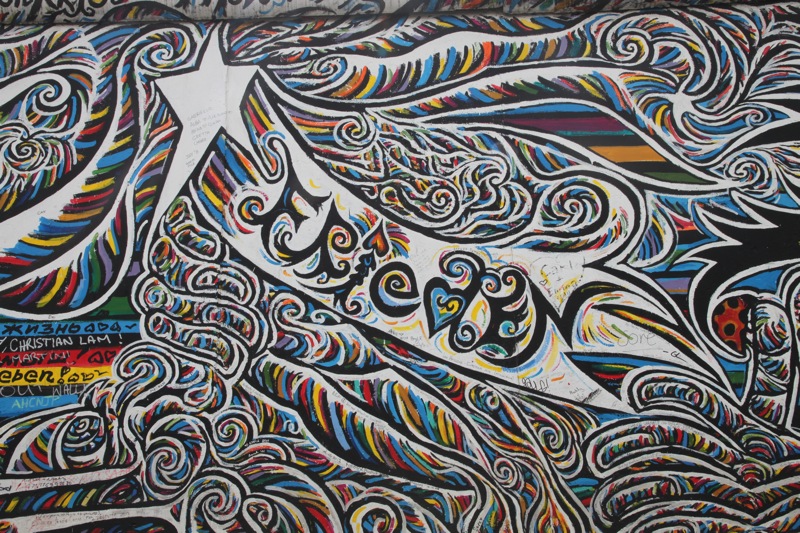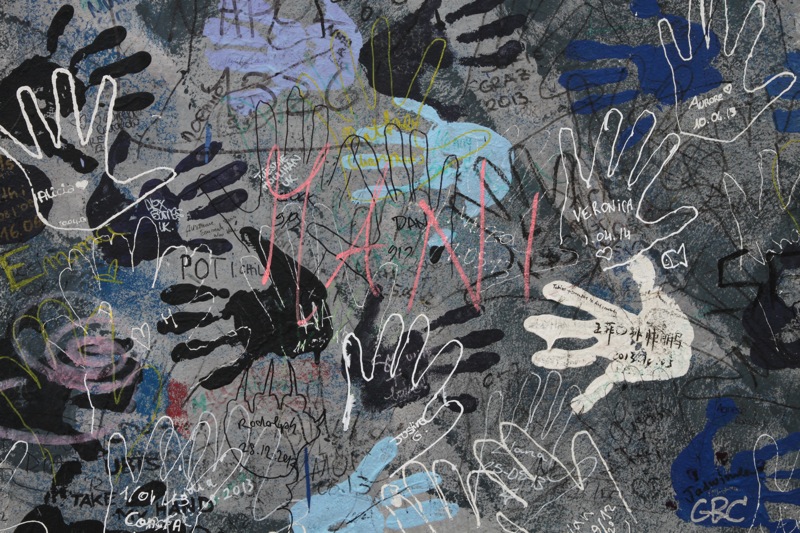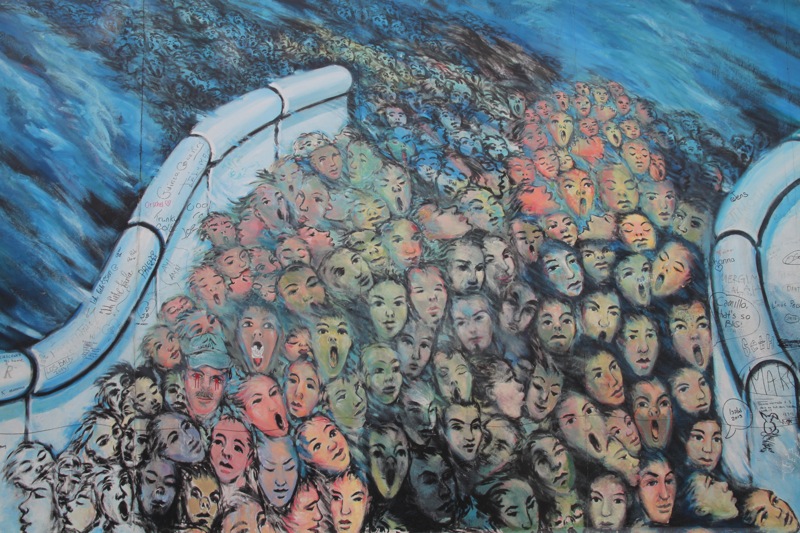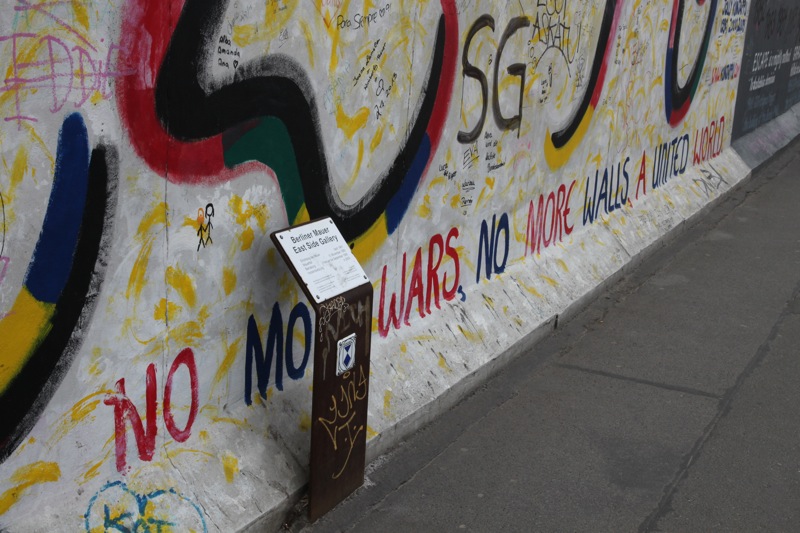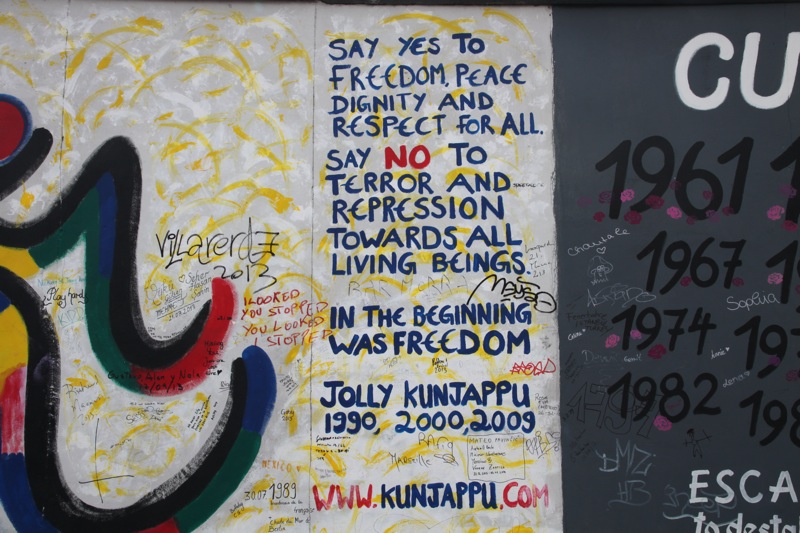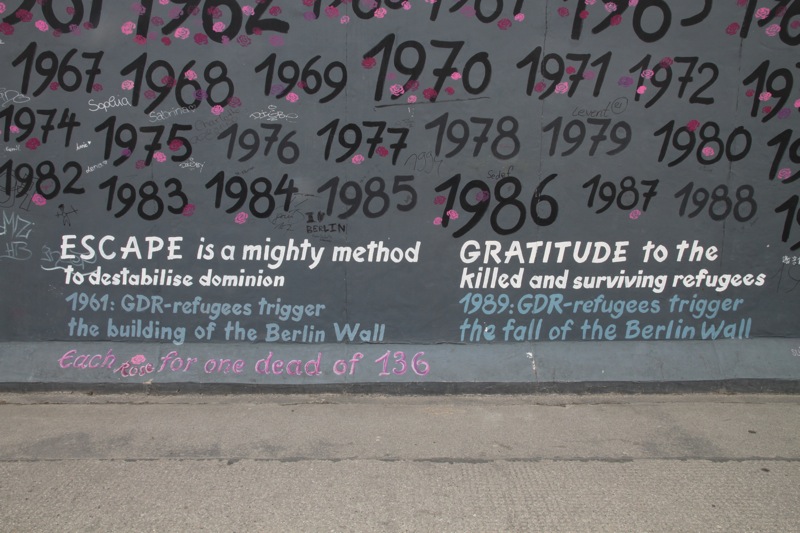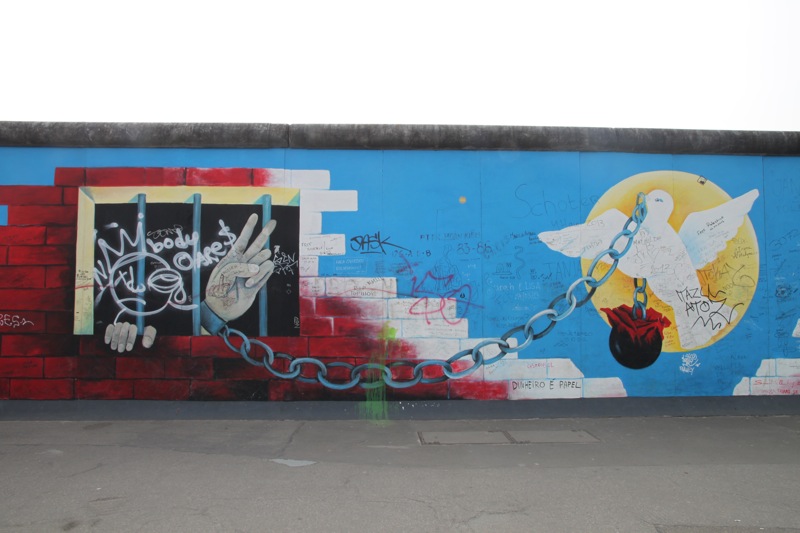 Prenzlauer Berg/Mitte
Prenzlauer Berg and Mitte are two former districts of East Berlin and both play prominently in Berlin's art scene, both street and otherwise. Prenzlauer Berg used to be home to much of Berlin's young bohemian crowd and while it has been gentrified in recent years, there is still a lot of street are to be found. Mitte is a larger district, where you could once find many artists squats, that is still a great place for spotting street art both small and large.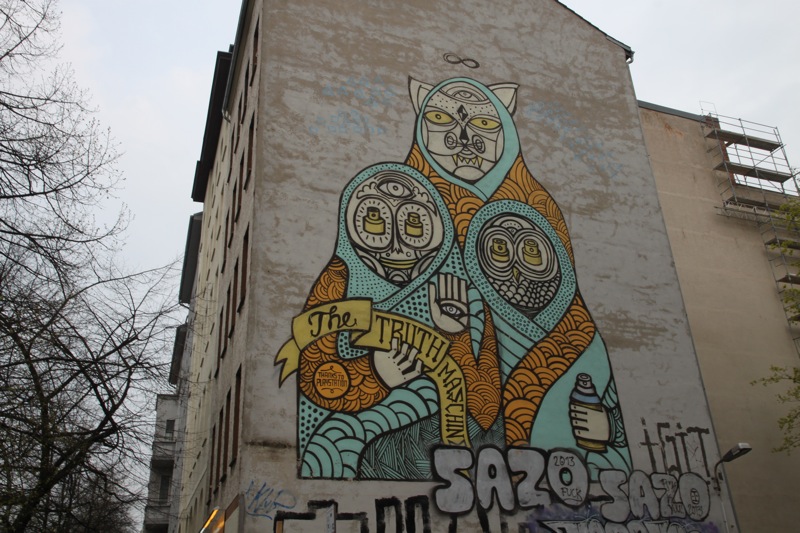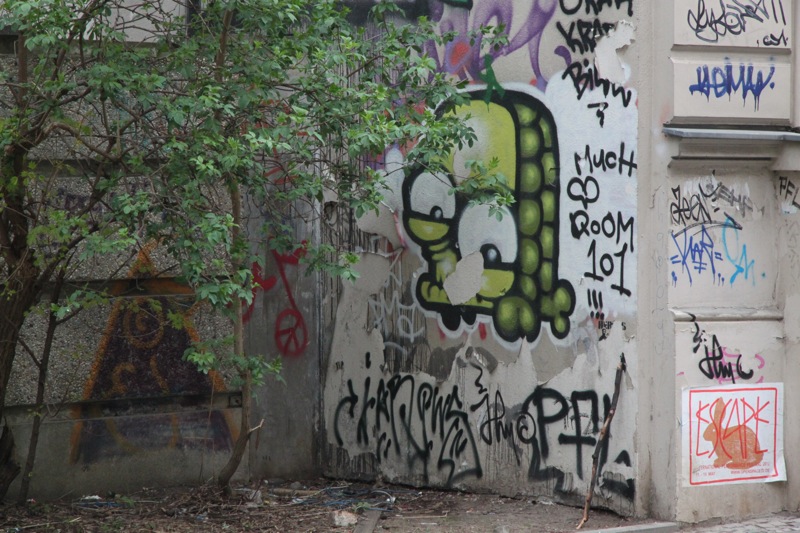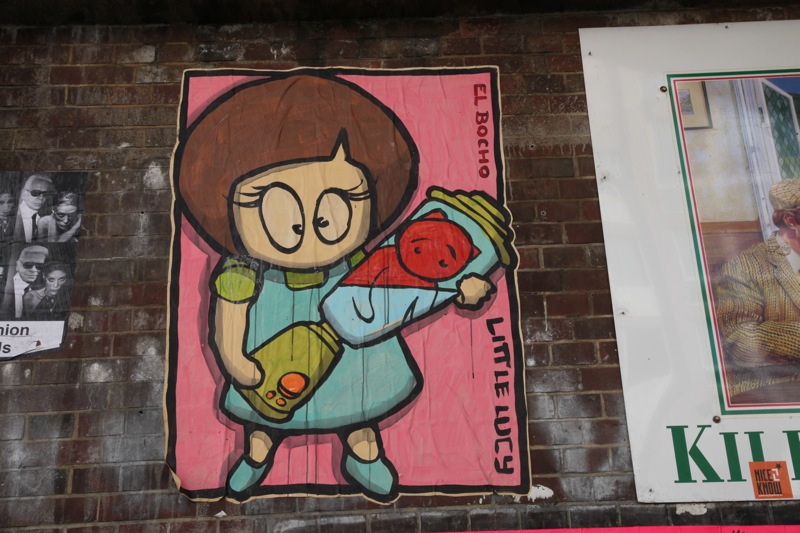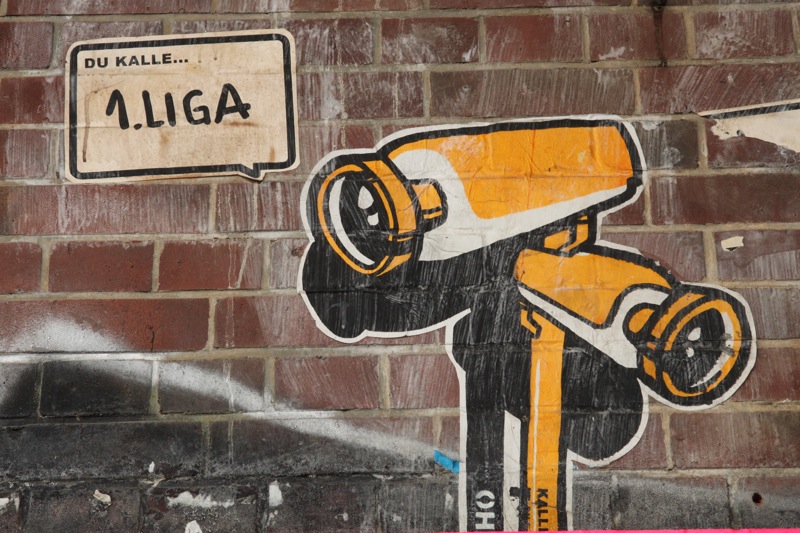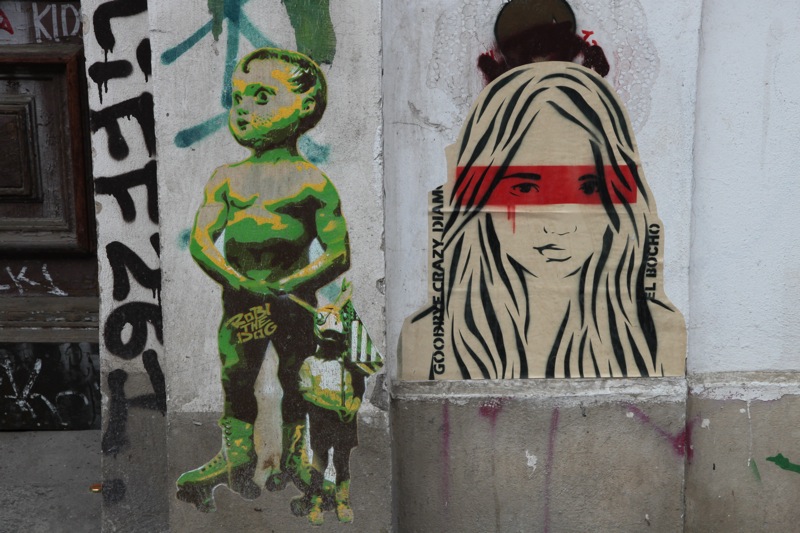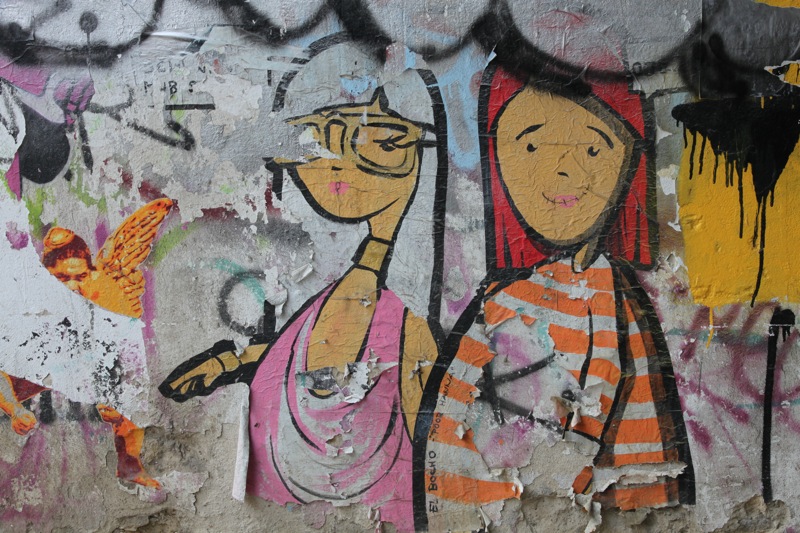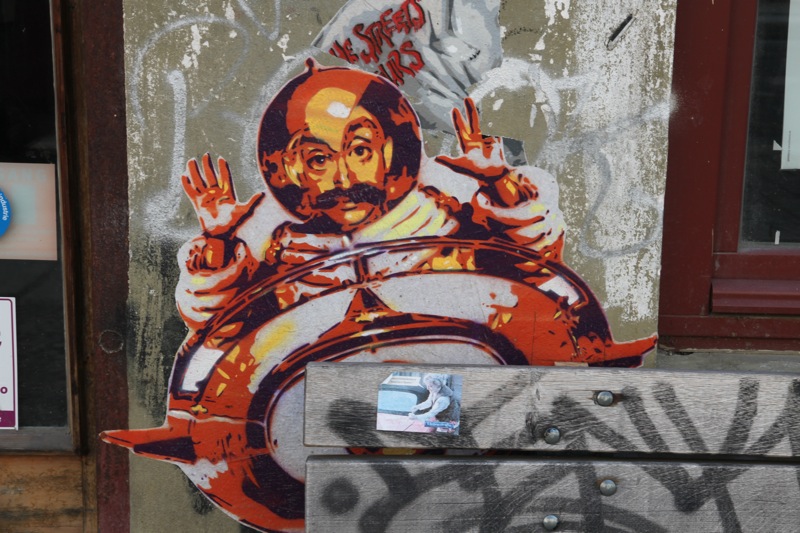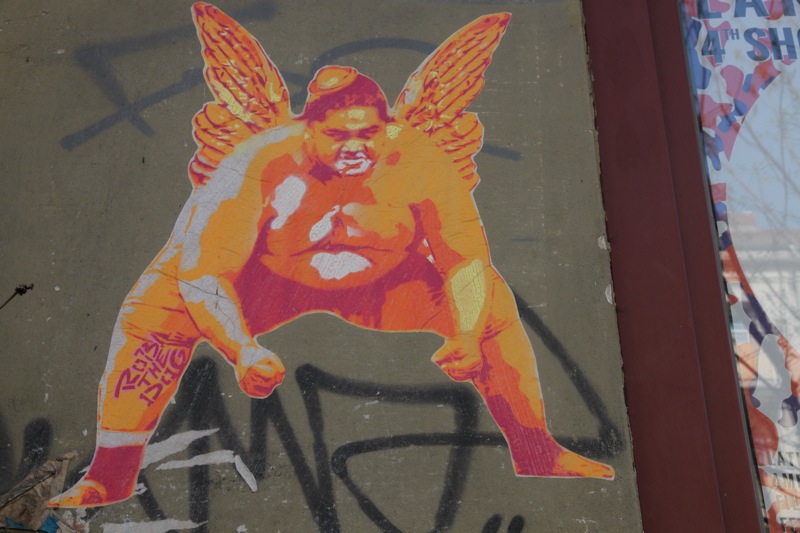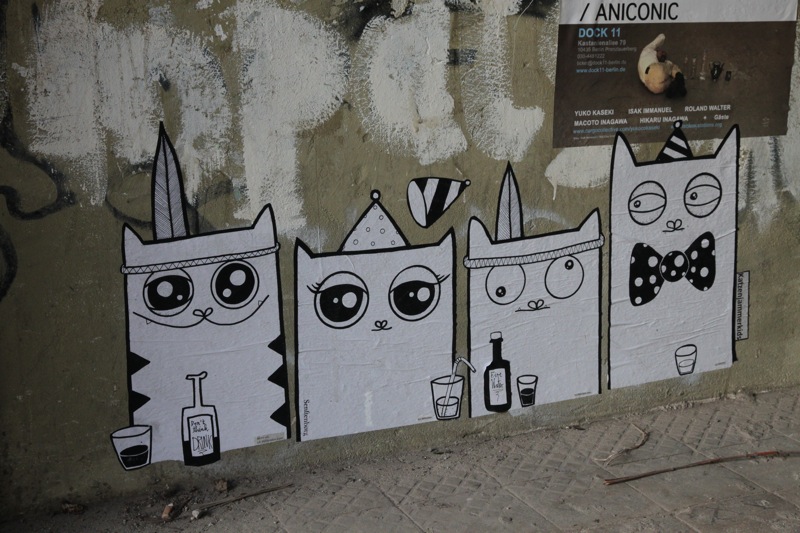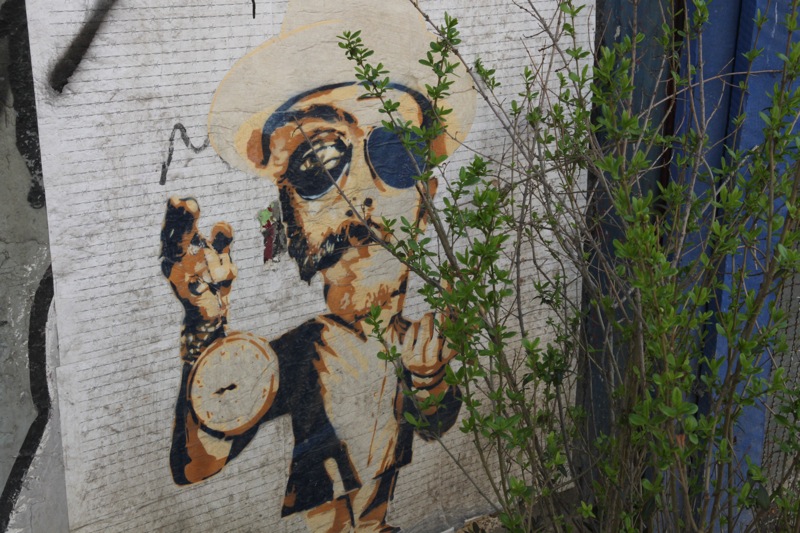 Alley near Museum Blindenwerkstatt Otto Weidt
Though technically this alley off Rosenthaler Strasse is part of Mitte, it deserves a section of its own because it is that awesome. This alley next to the museum dedicated to a man who helped Jews escape deportation during World War II is a street art haven. The walls are covered with paint, stickers, and stencils done by different artists and is the biggest and best collection of street art in one place that I've seen anywhere in the world.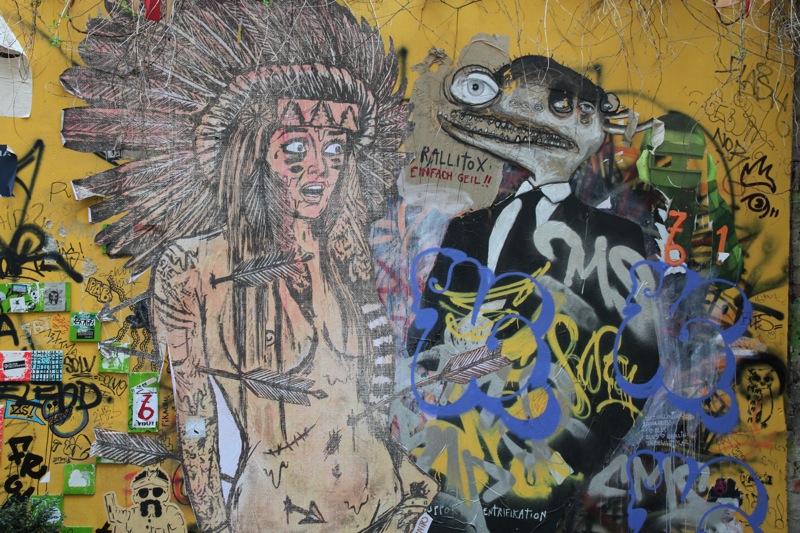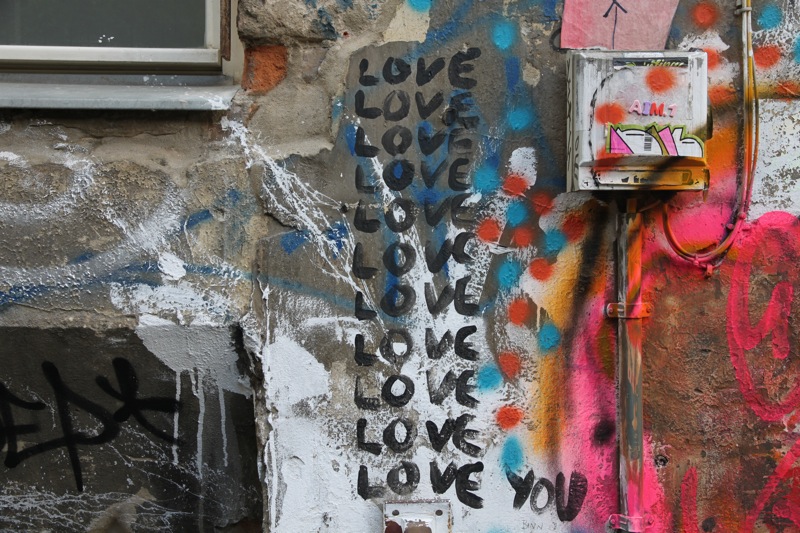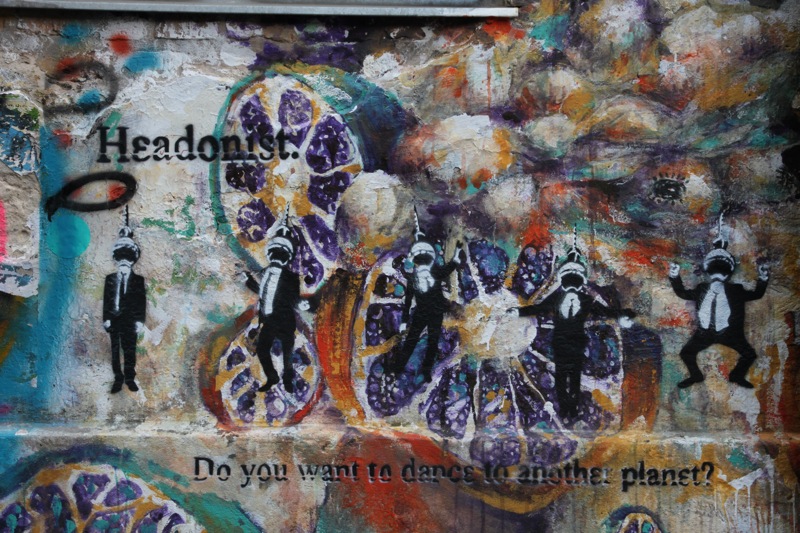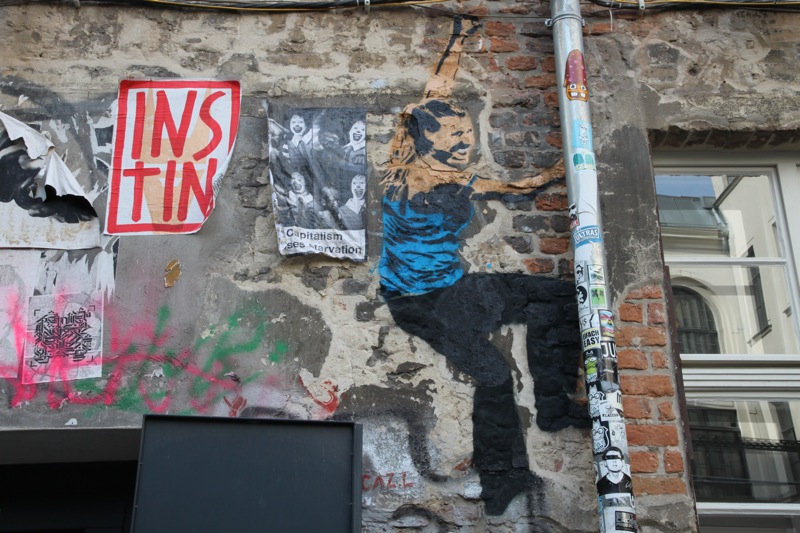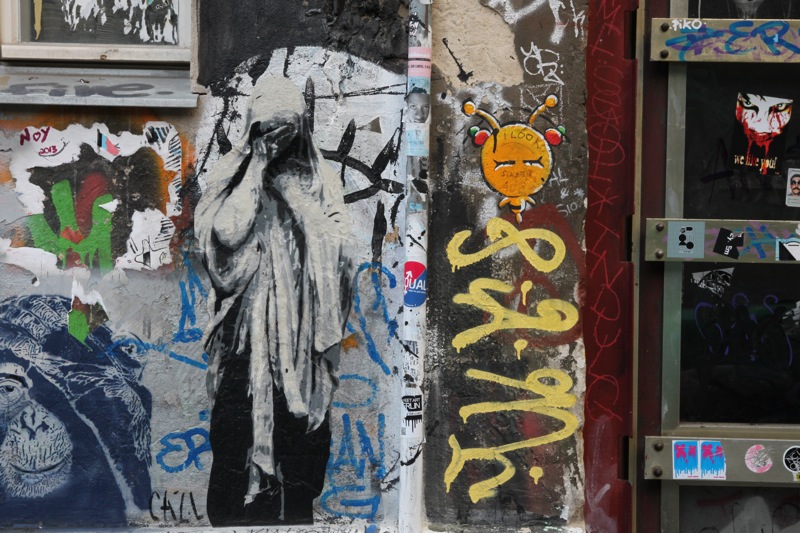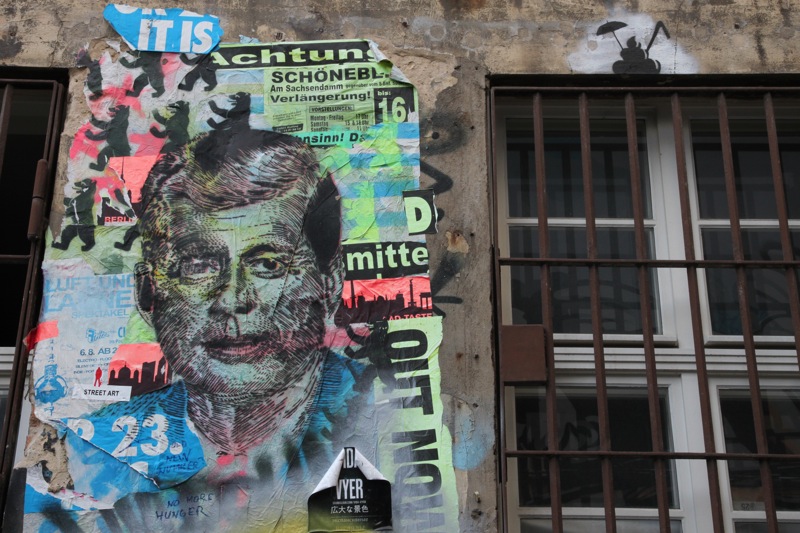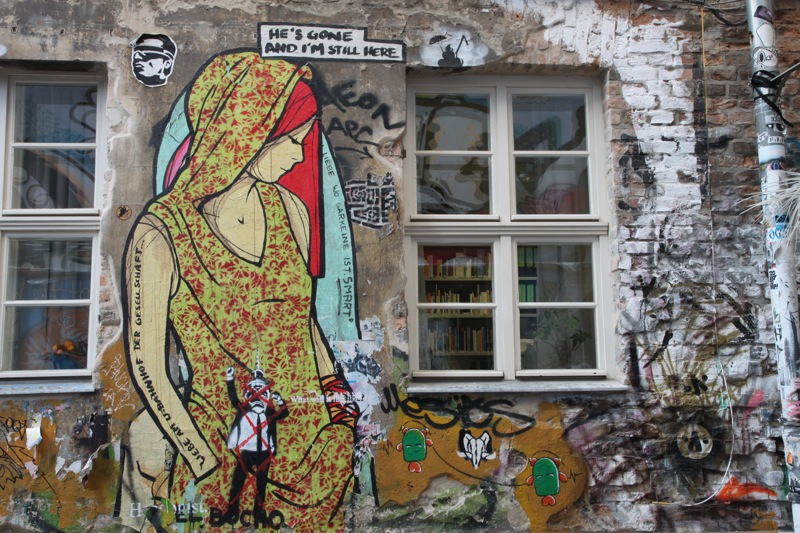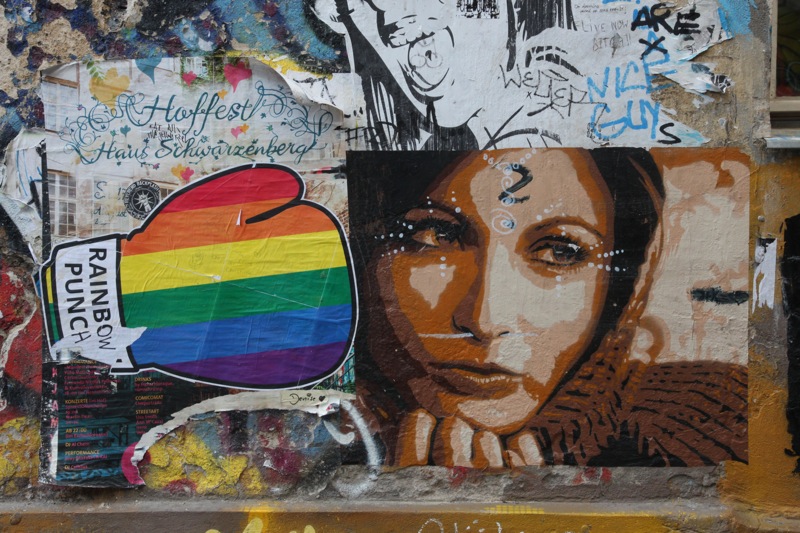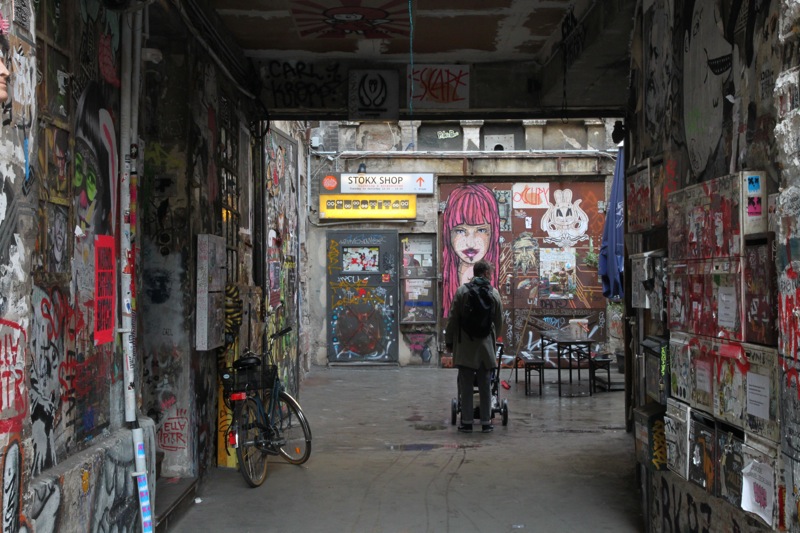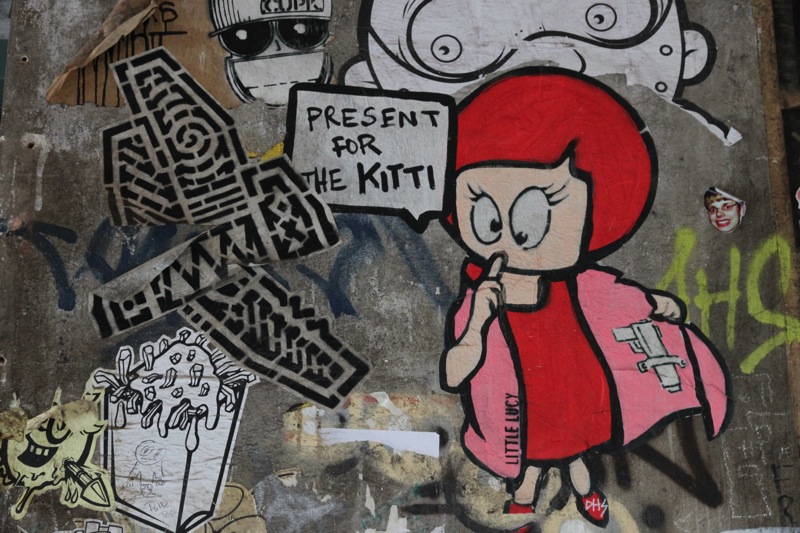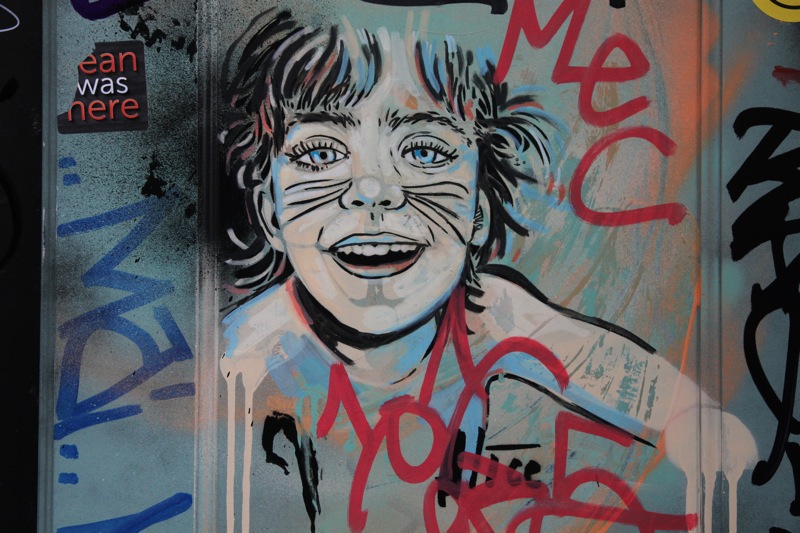 What is your favorite picture? Where's your favorite place to go street art hunting?