A month ago I went to Paris.
It was something I had been really looking forward to.
Before I even knew my UK visa had been approved and before I'd booked a flight from Louisville to London, I knew I was going to Paris. My friend Claire found a good deal on EuroStar tickets and snatched them up immediately. She'd never been, our other friend Meghan had never been, and I'd spent half my previous time there at Disney World.
But then the trip didn't exactly go as planned.
I contemplated even writing a post about this trip because when I looked back at my most recent posts about Southeast Asia they mostly mentioned the time I was sick in Singapore and guess what? I was sick in Paris too and didn't want to look like someone with the worst immune system in the world. Or a whiner. Or a hypochondriac.
But…even though it wasn't the greatest time for me (the week leading up to it was one of the most miserable of my life, I spent the Tuesday before we left in the emergency room because they thought I might have malaria, and I couldn't eat anything or walk more than about 20 feet without needing a break), it still had its good points.
There was perfect weather. I mean, the kind of weather you dream about for a weekend getaway. Crisp fall air. Blue skies with sunshine and the perfect amount of wispy clouds.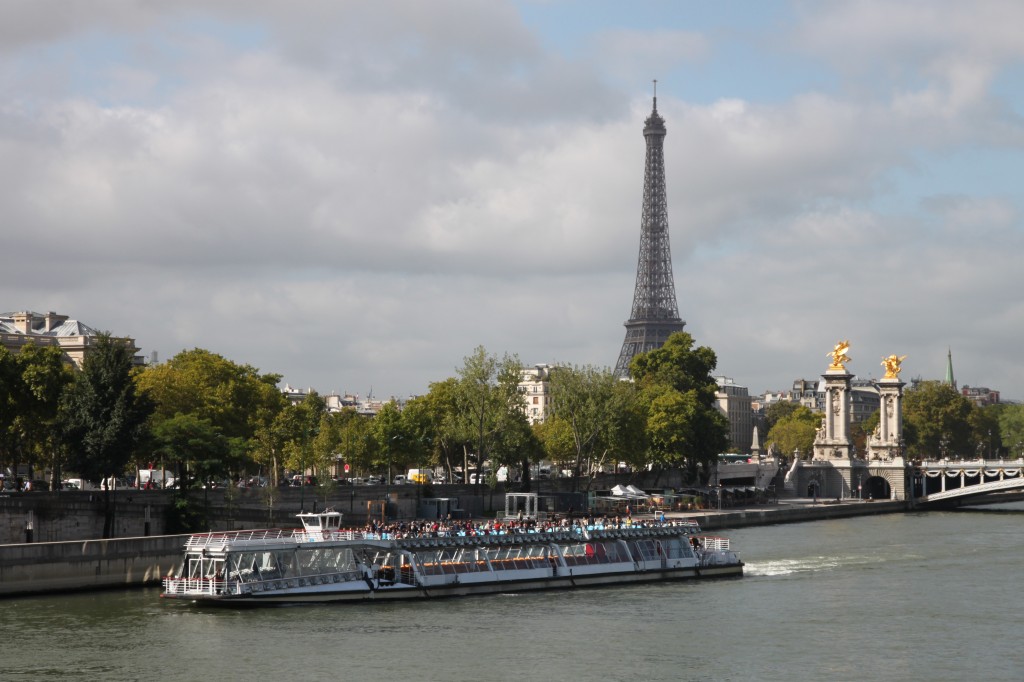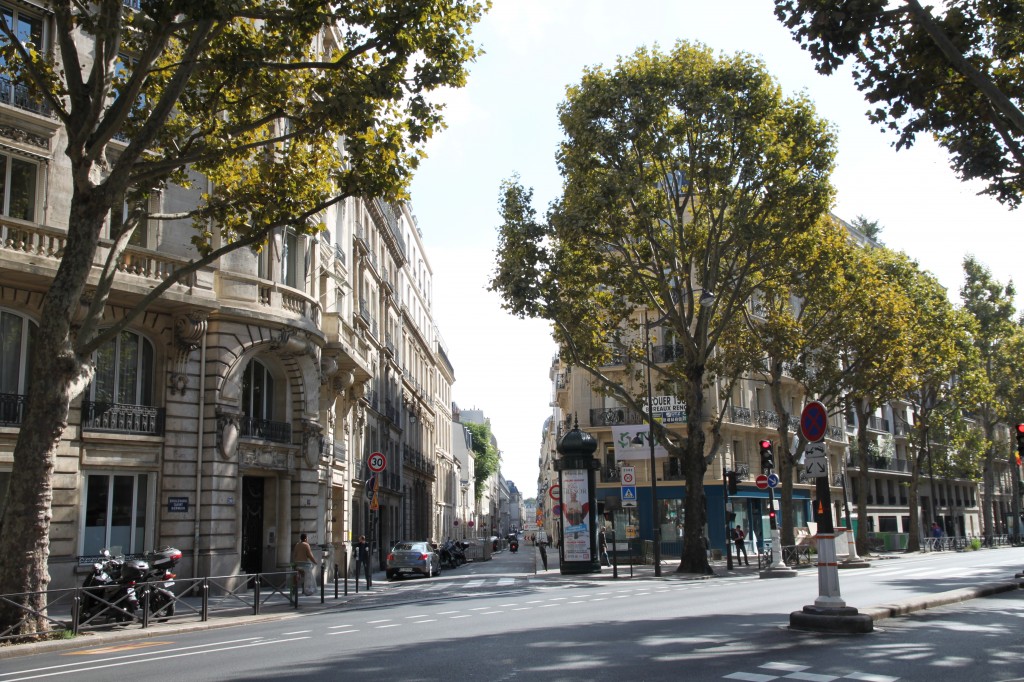 There were amazing meals, like this one at a small restaurant we stumbled upon our first afternoon in Paris. A meal with a creamy risotto topped with a thick slab of foie gras and the biggest salad I've ever seen. It was a meal I enjoyed about four bites of, but the four bites were enough. Enough to kind of see why France thinks it has the best food in the world.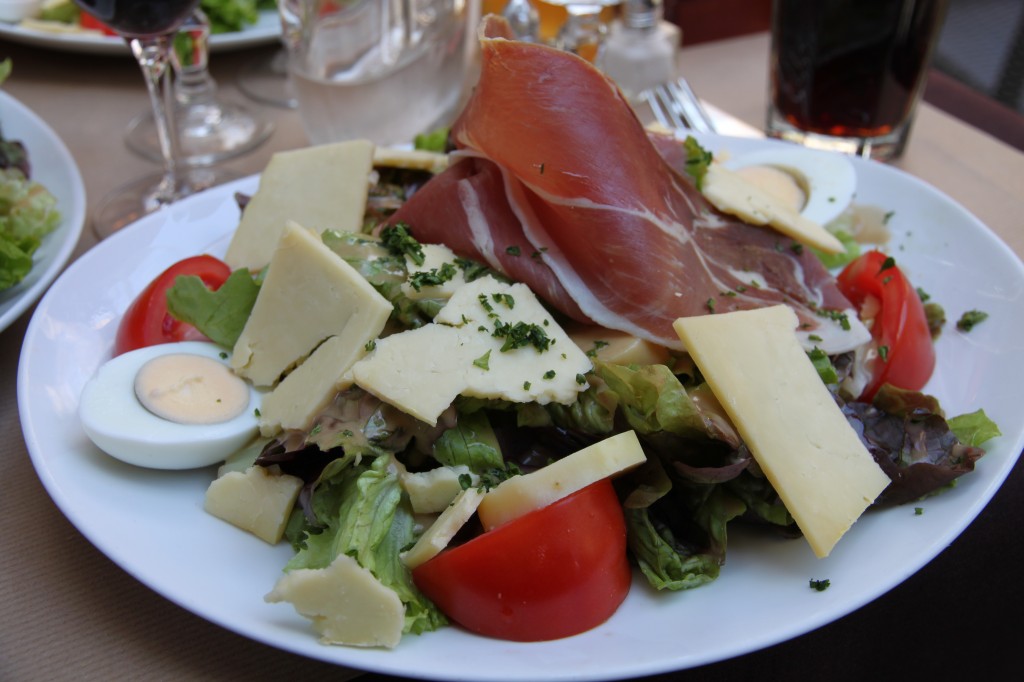 There was a less than amazing meal at the top of the Georges Pompidou Center. But the less than amazingness of was made up for by the sheer perfection of the view.
There were sights I'd always wanted to see, like the Basilica of the Sacre Coure in Montmartre and the Louvre, that I finally was able to.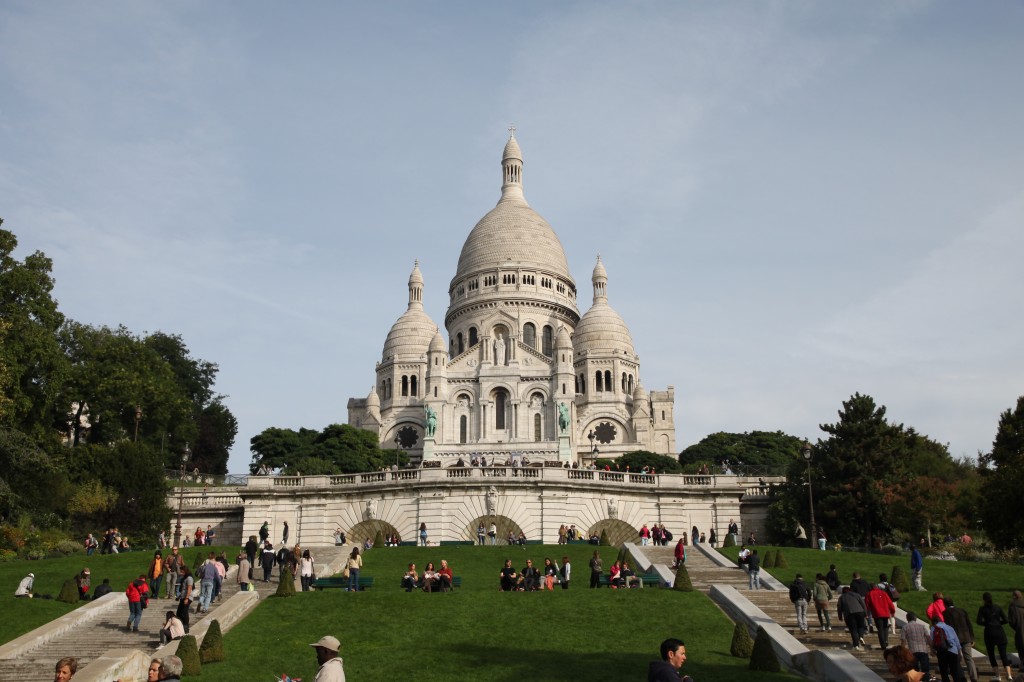 There was laughing at all the people crammed up against the Mona Lisa, trying to snap a photo of a painting you can see in just about any art history book.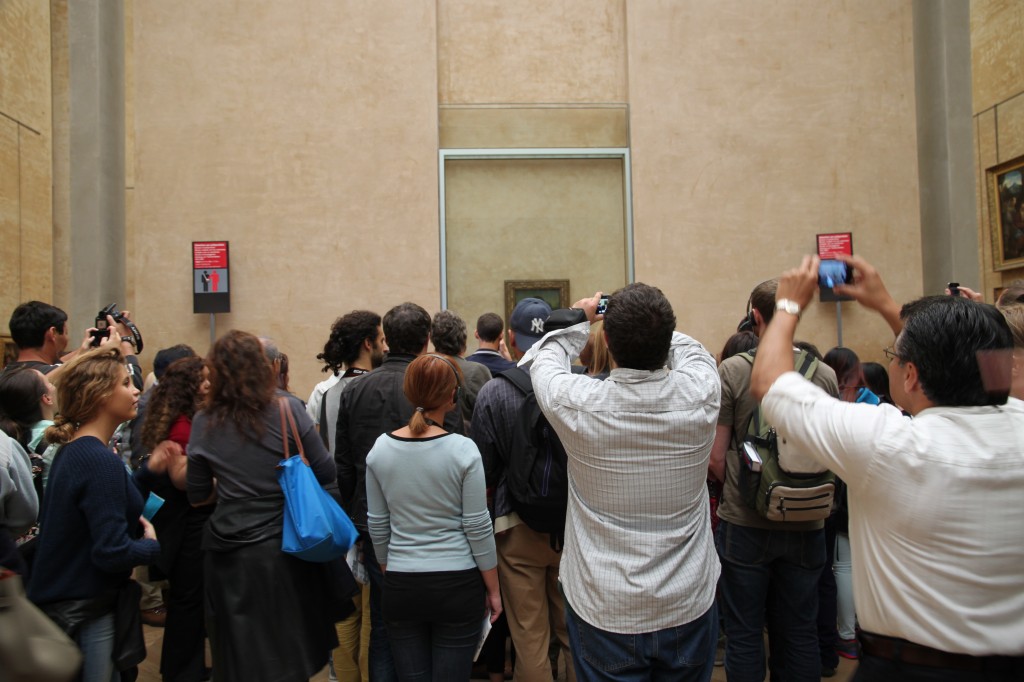 There were naps under the Eiffel Tower, which if you're going to nap in public is THE place to nap in public, when I was too tired to walk any further.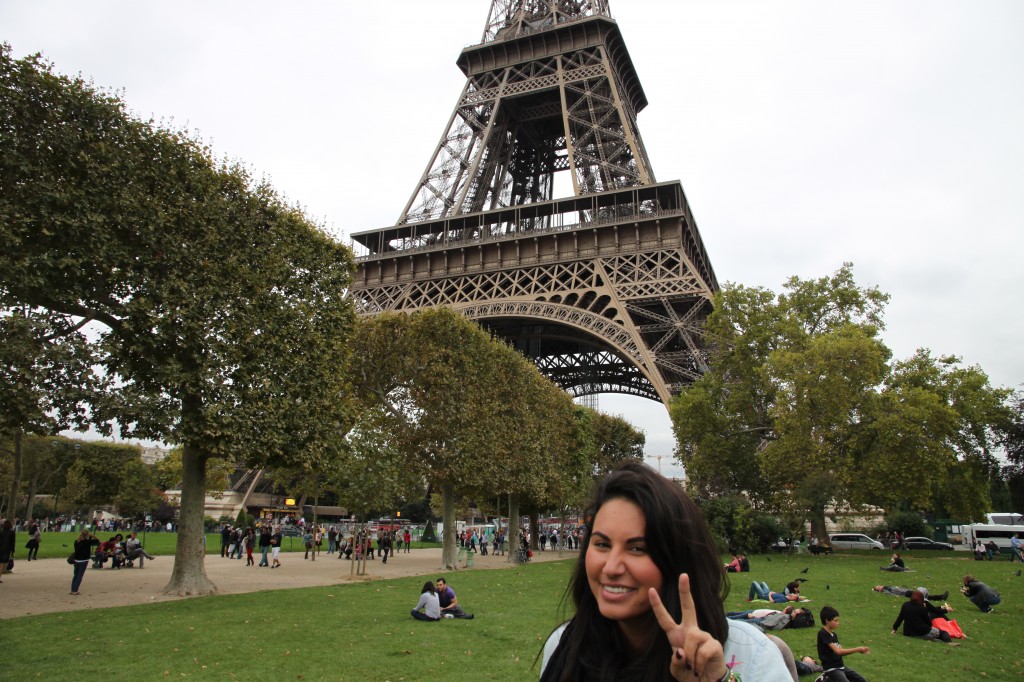 And there was the best photo of me ever taken on a trip. Ever. It is the best because it looks like I am trying to be all cool. But in reality I had no idea the photo was being taken and it's more likely that I'm about to cry because I'm so tired. And so hungry. And in so much pain. It's currently my Facebook profile picture, and whenever someone liked it, it made me laugh. If only they knew…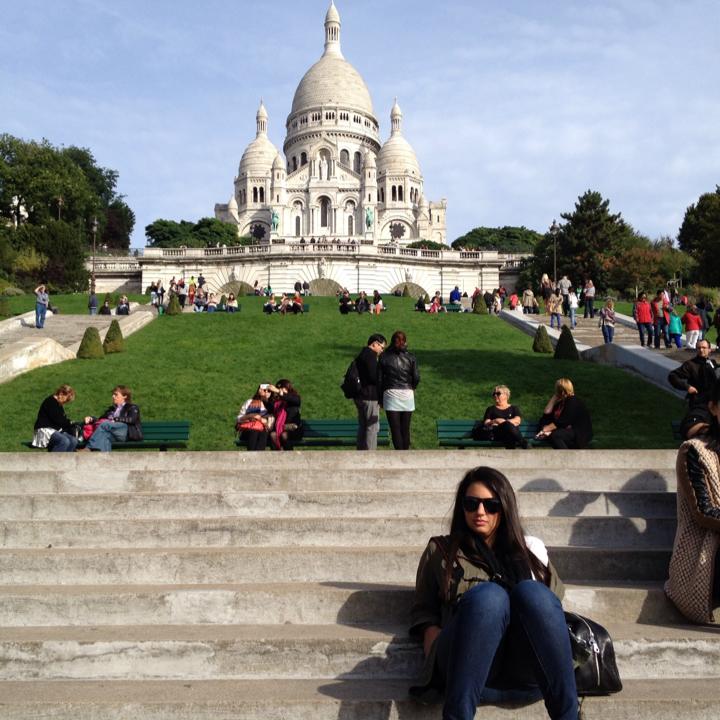 If there's anything I've learned while traveling this year, it's that travel doesn't always go as planned and you just have to roll with it.
This time I also learned that Paris is only a 2.5 hour train ride away from London.
It helped me deal with the first lesson a little bit better.