Greek cuisine is popular in the United States, especially in metro Detroit where I grew up. There exists a chain of restaurants called Coney Islands which are half Greek diner, half hot dog shop. During high school these were a favorite of mine, and I had my fair share of Greek salads, saganaki, and gyros over those 4 years.
As these dishes were heavily Americanized, the food in Greek took these familiar flavors and dishes to a new level. With a focus on fresh, Greek cuisine is stereotypical Mediterranean in a lot of ways. There's a lot of olive oil, eggplant, zucchini, bread, and fish to be found. Yogurt, honey, filo dough, and various meats are also essential to Greek food. Like in neighboring Turkey, mezze, groups of small dishes, is a popular Greek dining custom.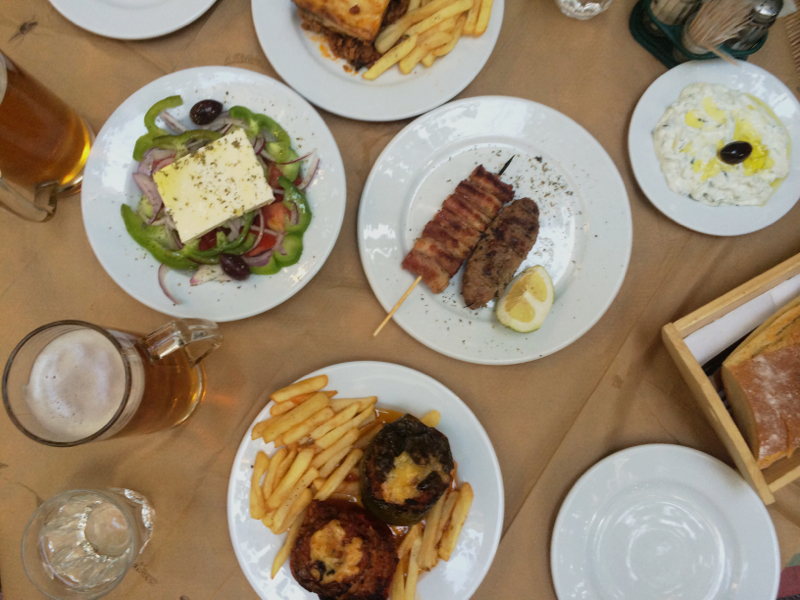 While the list below is in no way comprehensive, this Greek food guide is a good introduction to some of the most popular dishes (and some of my favorite) you'll find in the country.
Moussaka
I like to think of moussaka as a Greek lasagna. There's no pasta to be found, but there are layers of thinly sliced pieced eggplant, meat, and bechamel baked together in a similar fashion. There are a lot of variations of moussaka in modern Greek cuisine, my favorite being when thin slices of potatoes are added.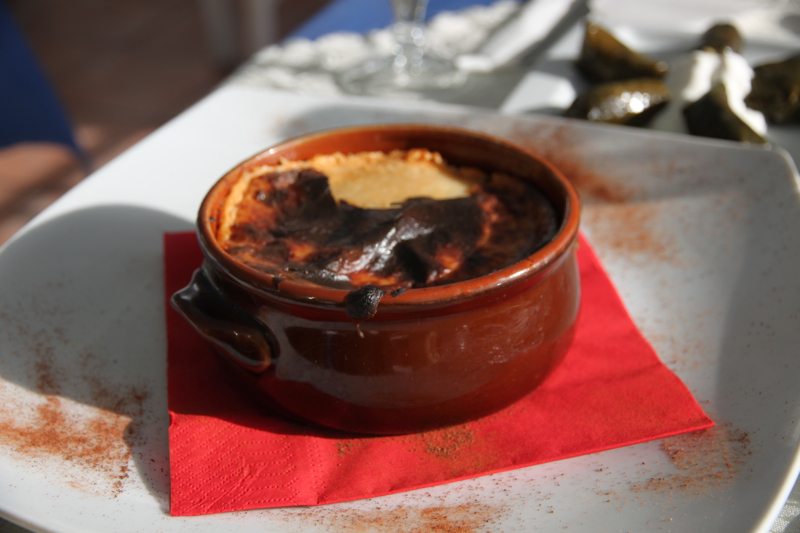 Gyros
Forget columns and philosophy, gyros are Greek's greatest contribution to the world. A gyro is spit-roasted meat served in a pita with tomato, onion, and tzatziki. While this in and of itself would be delicious, most places also serve them with french fries inside. Yes, french fries. And it's spectacular. Gyros shops are on a pretty much every street corner and a sandwich only costs a couple of euros making NOT becoming obsessed a pretty difficult challenge.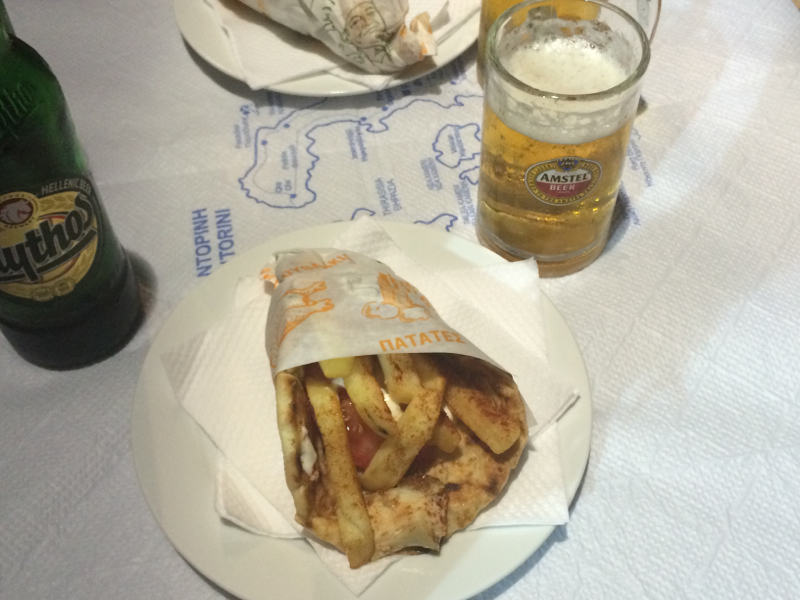 Saganaki
The word saganaki can actually refer to many dishes fried in the pan of the same name, but the most famous is fried cheese. Because fried cheese. While many types of cheese can be used to make saganaki, feta and halloumi seemed to be the most common.
Spanakopita
These spinach pies quickly became a favorite of mine. A combination of spinach, feta, scallions, and egg layered inside filo dough and baked, these were the perfect quick, tasty, and cheap lunch. Or mid-afternoon snack. Or dunk snack. They were pretty much just perfect.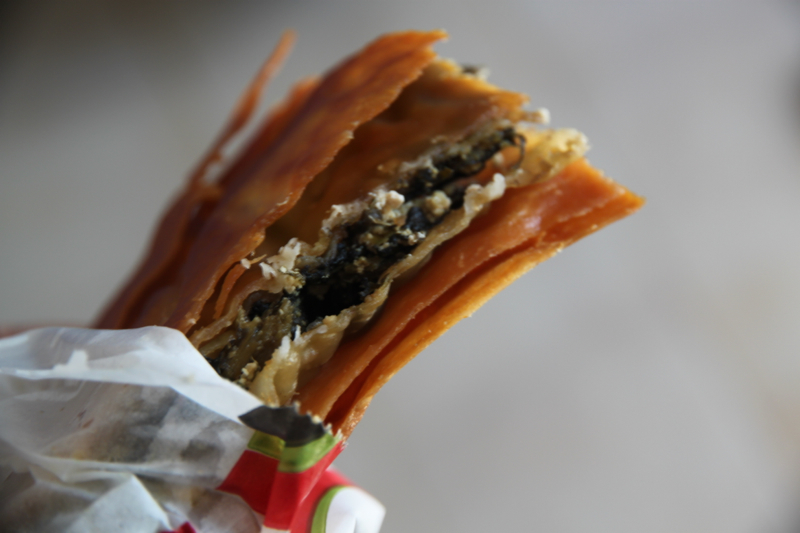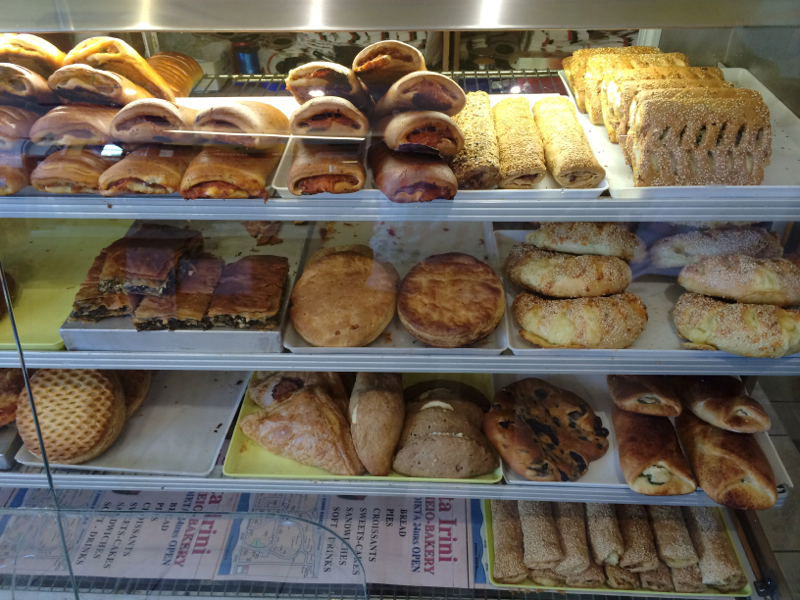 Feta
If you think you like feta now, wait until your try it in Greece. Made from sheep's milk and usually served in a block, this crumbly cheese is one of Greek's most famous exports and is an ingredient in a lot of its cuisine. I've always been so-so with feta, it was something I liked but didn't love. The feta in Greece, though, was so fresh and light that I found myself eating about half a block every night at dinner.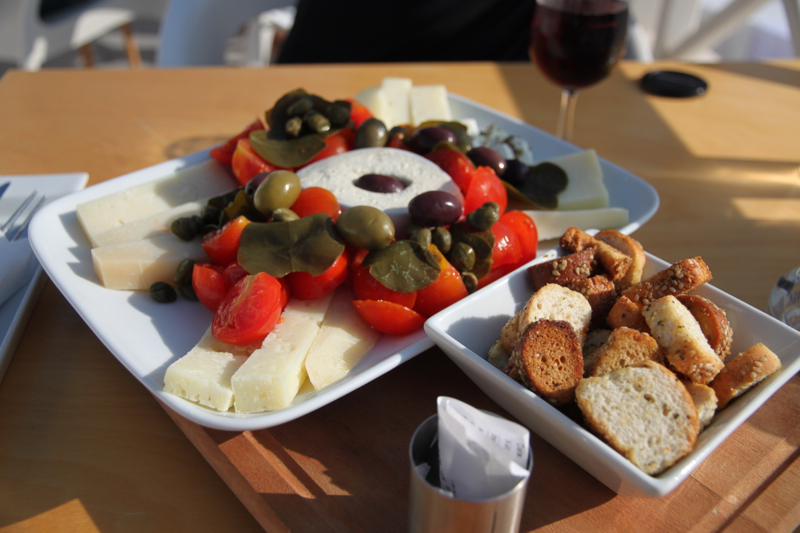 Horiatiki
Known outside of Greece as Greek salad, this was my favorite way to eat feta while keeping up the illusion of being healthy. Made with chopped tomatoes, sliced cucumber, red onion, and olives, it is then topped with salt, olive oil, oregano, and a lot of delicious feta. This was something I ate every single day while in Greece.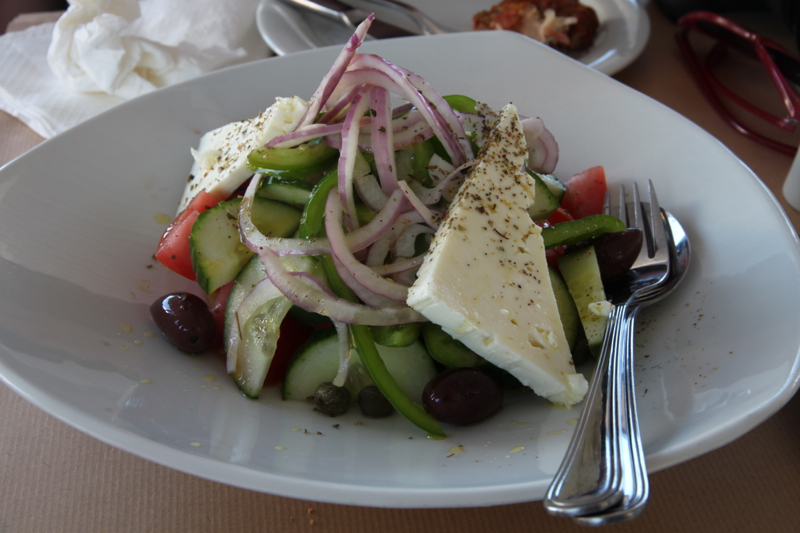 Fava
Not to be confused with fava beans, this is actually a dip made with yellow split peas that is ubiquitous on Santorini. After the split peas are cooked, olive oil, vinegar, and seasoning is added and blended to create a smooth puree that is perfect for dipping pita bread into.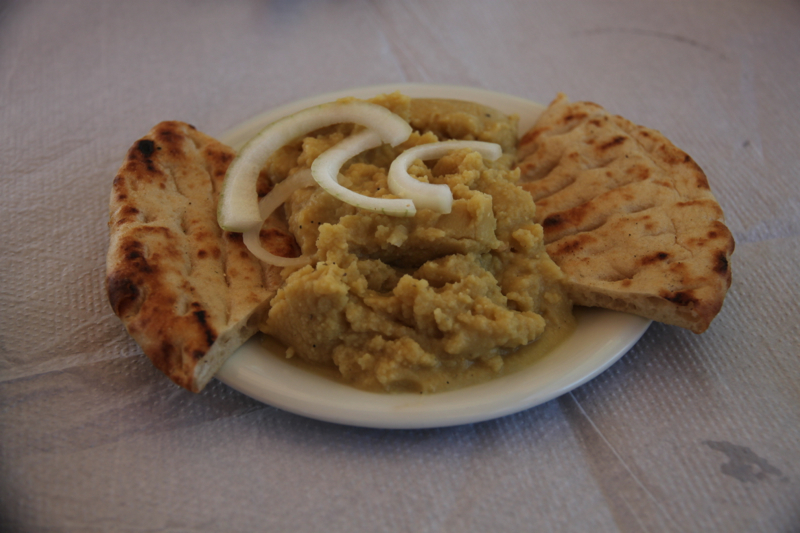 Tzatziki
Made from strained yogurt, cucumbers, garlic, and a little lemon juice, mint, and parsley, tzatziki can be used as a sauce for grilled meat or as a dip. I'm not a fan of yogurt, but found myself slathering tzatziki on just about everything while in Santorini. Served cold, this was a perfect way to feel refreshed in summer.
Dolmadakia
I always associated grape leaves with the Middle East, but they are also very popular in Greece. In Greece dolma refers to the vine leaf stuffed with meat and spices and served with an egg and lemon sauce. Also in the same family of dishes are stuffed peppers, called gemista, which usually contain a meatless rice based filling.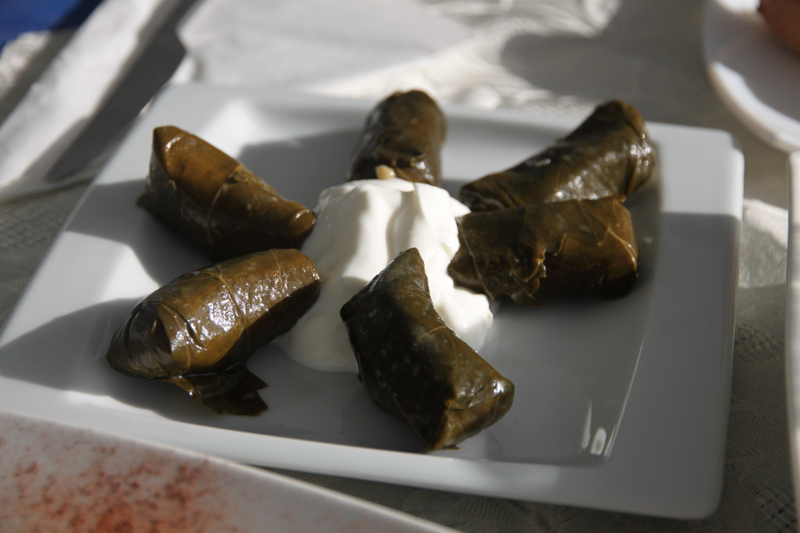 Fresh seafood
With a large coastline and over 6,000 islands it should come as no surprise that seafood is extremely common in Greek cuisine. From whole grilled squid to tiny sardines eaten whole, Greece is a seafood lovers paradise. Not only is it fresh and plentiful, it's also inexpensive.
What Greek dish sounds the best to you?