Bologna, the capital of Italy's Emilia-Romagna region, is considered to be the culinary capital of the country, a fact that made visiting immensely attractive to me. Bologna is also home to the western world's first university and a lot of red tiled roofs (and also, historically, communism). Because of this is often called 'la dotta, la grassa, e la rossa' meaning 'the learned, the fat, and the red'.
There's not a lot to do in Bologna. It's much smaller than Rome or Florence, but that makes it the perfect place to wander. I liked the spend a couple hours a day just walking with no destination in mind. I could take photos, duck into a bar for a quick espresso pick me up (I may have developed a six coffee a day habit), and plan my days around what I wanted to eat.
What kind of things are there to see in Bologna?
Bologna is famous for its porticoes. Originally built in the Middle Ages, today Bologna has 38 kilometers of porticoes in the city center. Porticoes are not only beautiful, they are also practical, shielding pedestrians from the elements.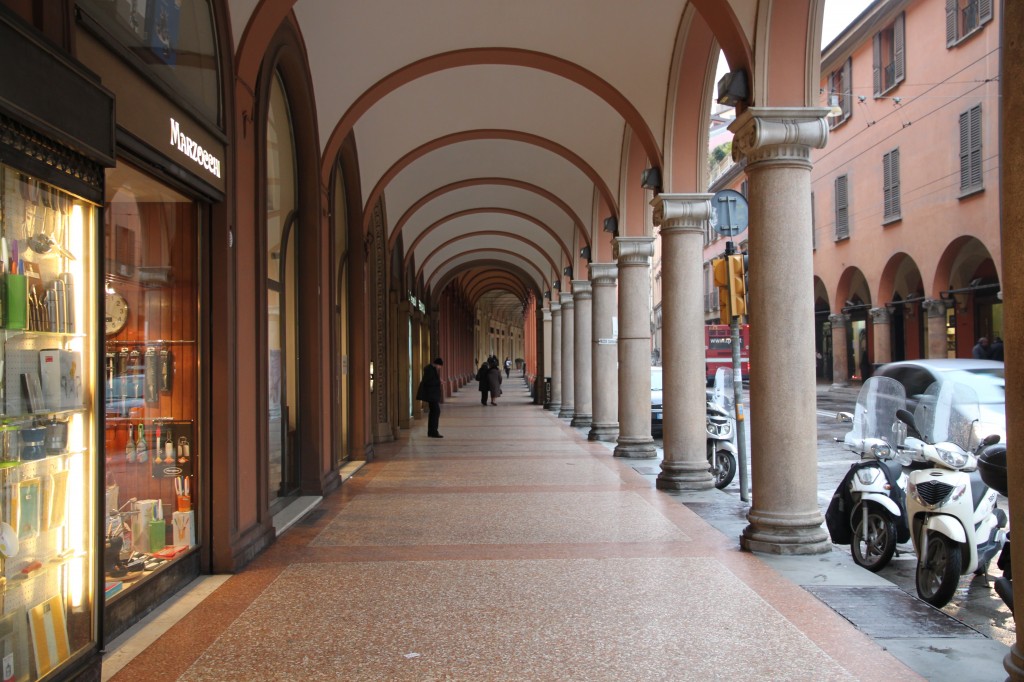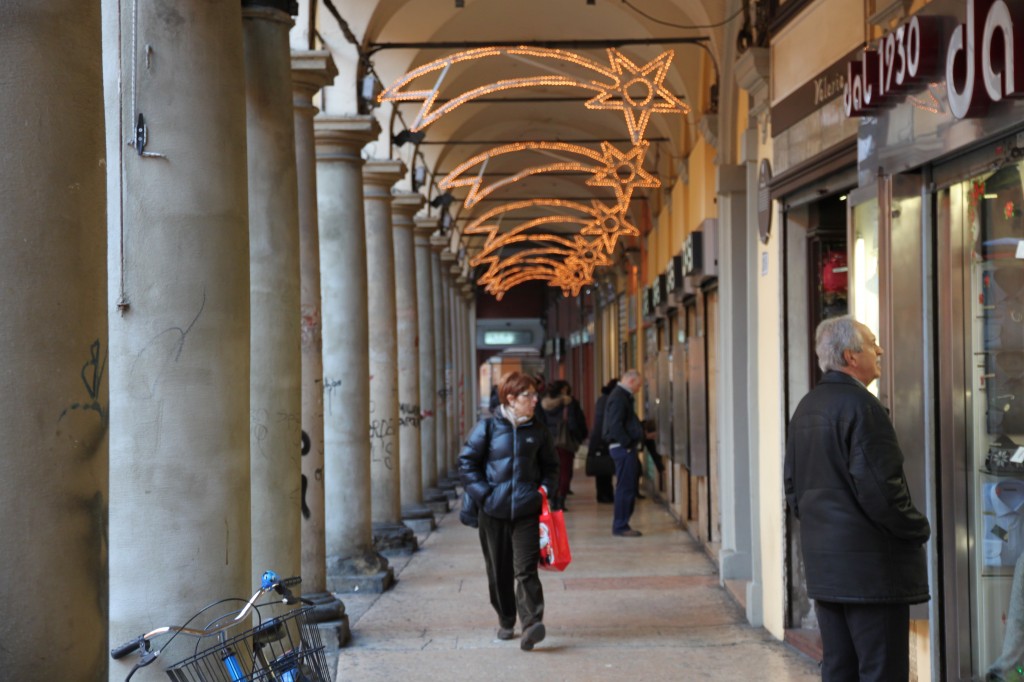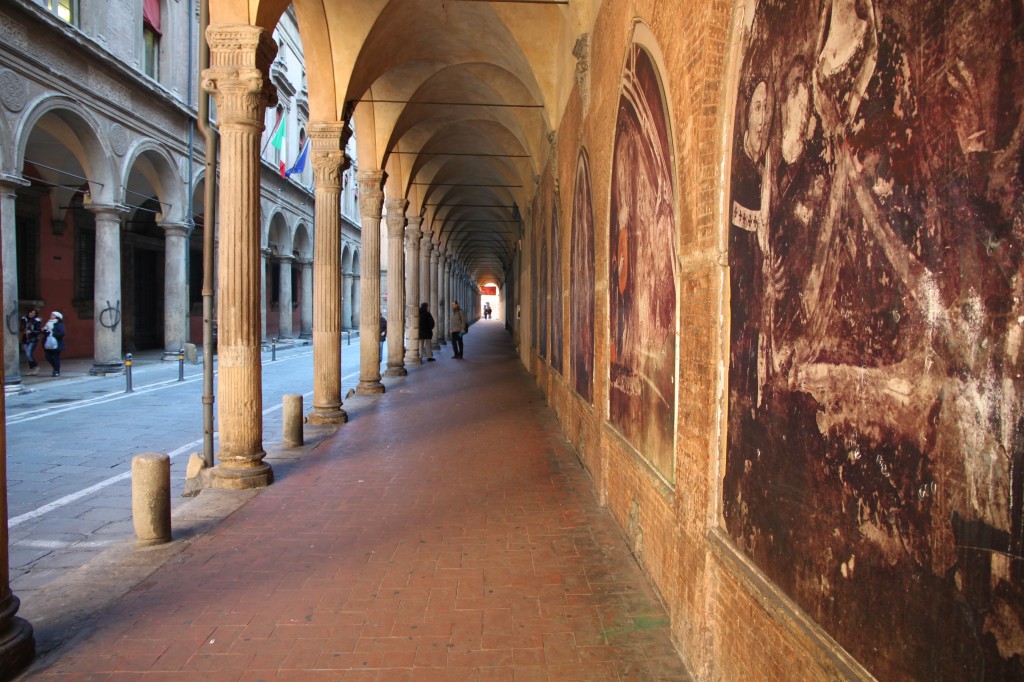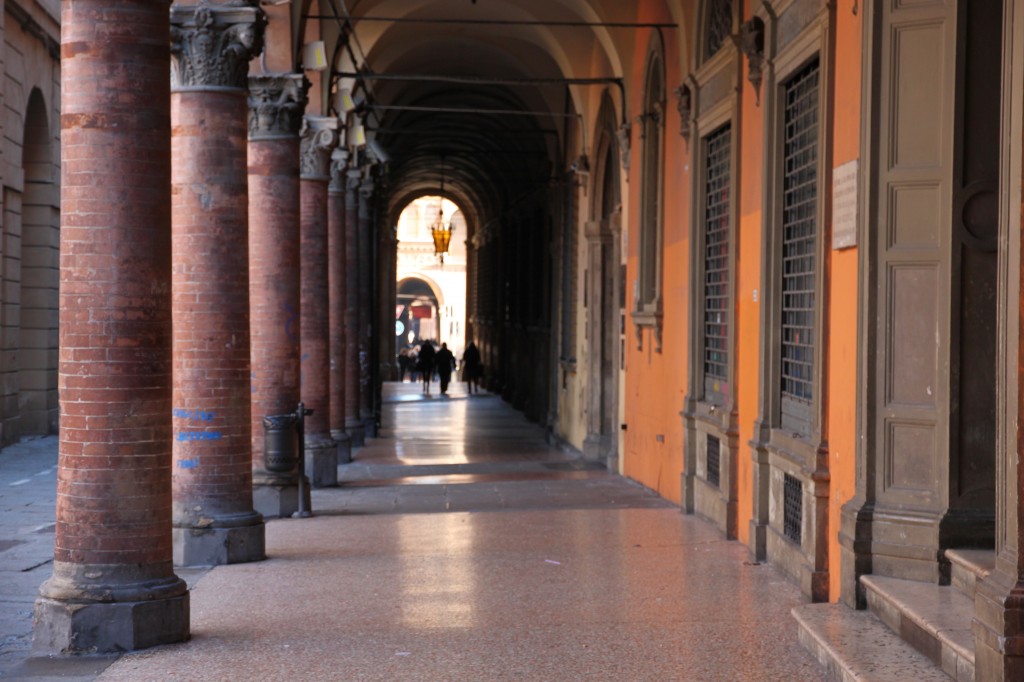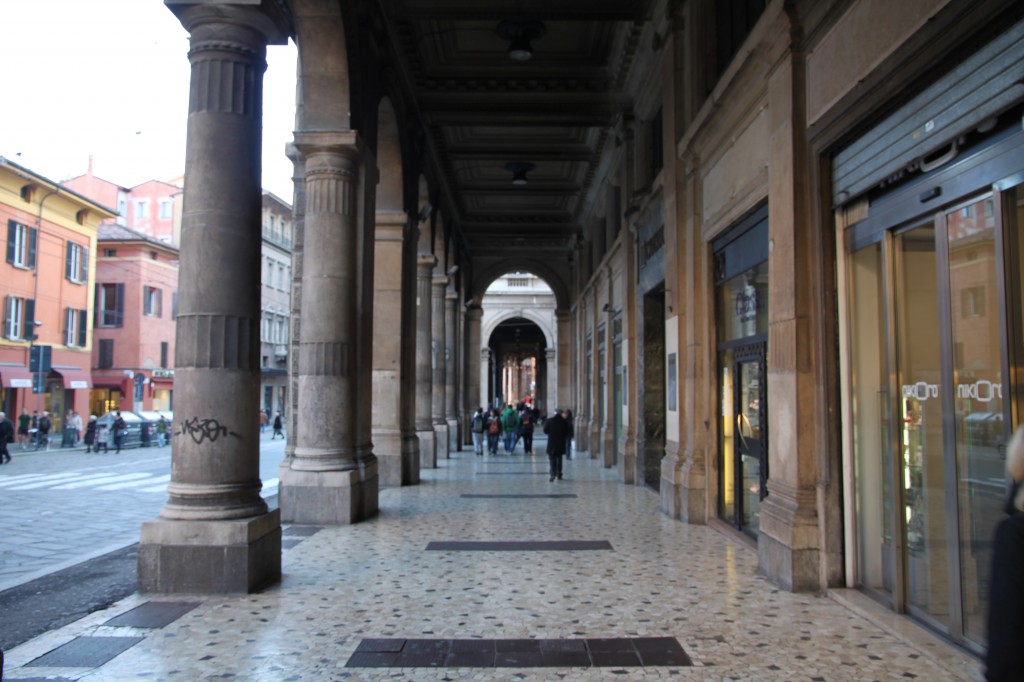 Two towers stand prominently in the center of Bolgona, Torre degli Asinelli and Torre della Garisenda. These towers were built between 1109 and 1119 and are named after the families who funded their construction. It is possible to climb Torre degli Asinelli, the taller of the two, for a view over the entire city. The 498 stairs leading up the 97 meter high tower aren't terribly difficult, but I would recommend that you don't wear a really short skirt as everyone will be able to see up it. Not that I'd know or anything…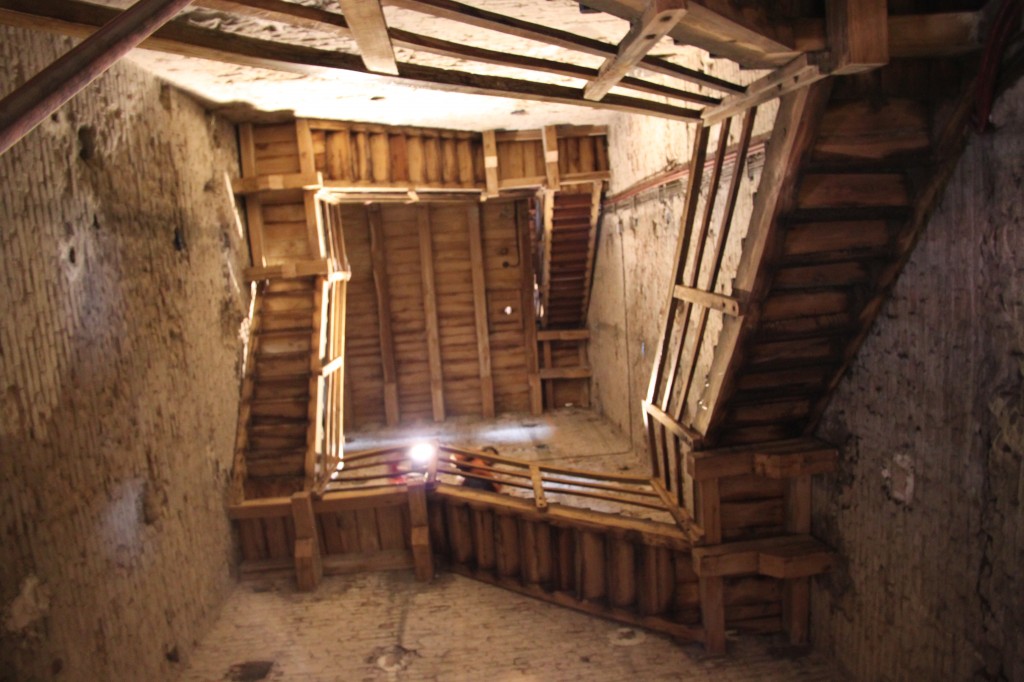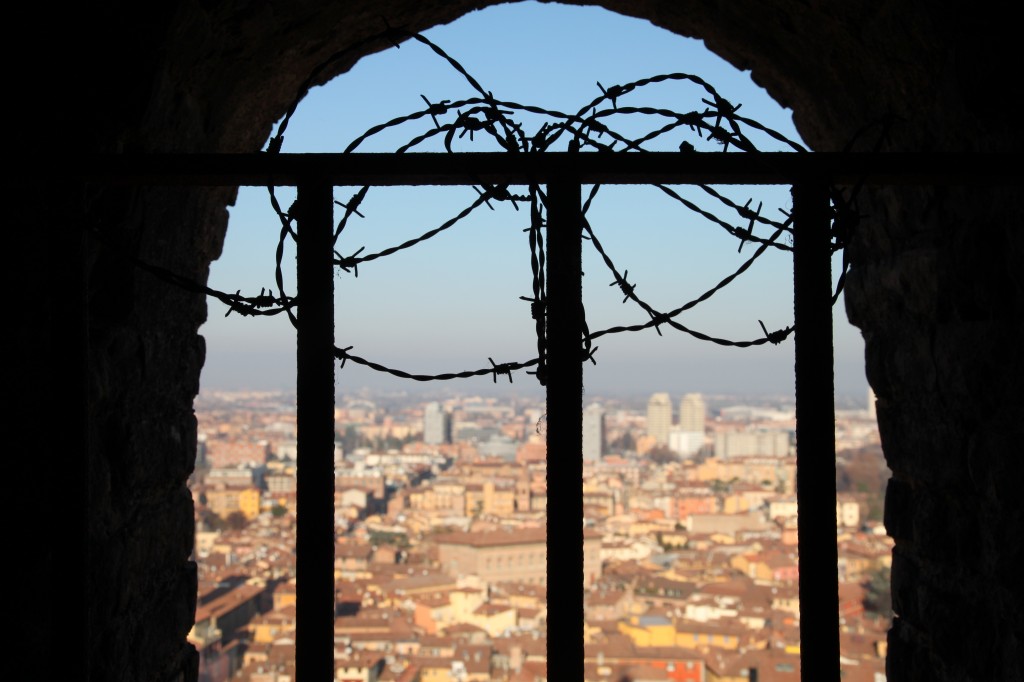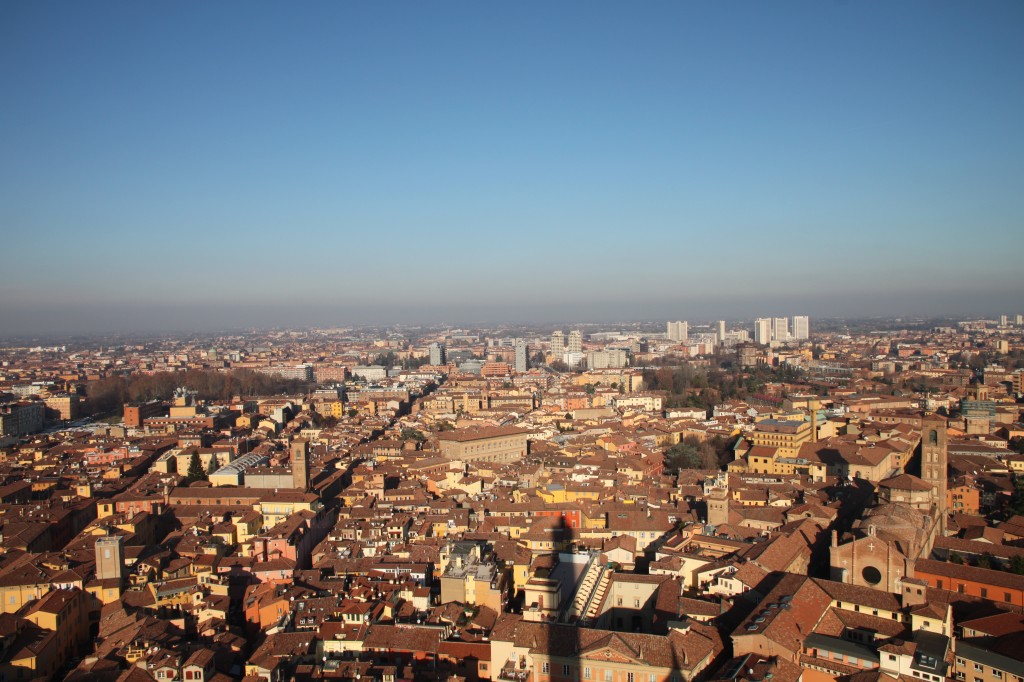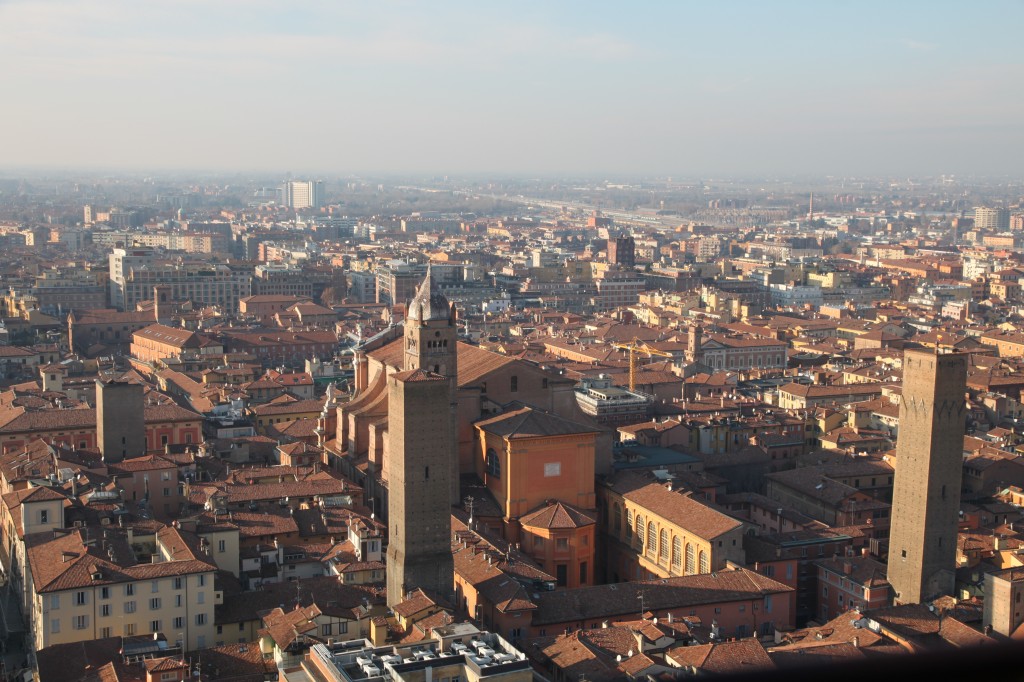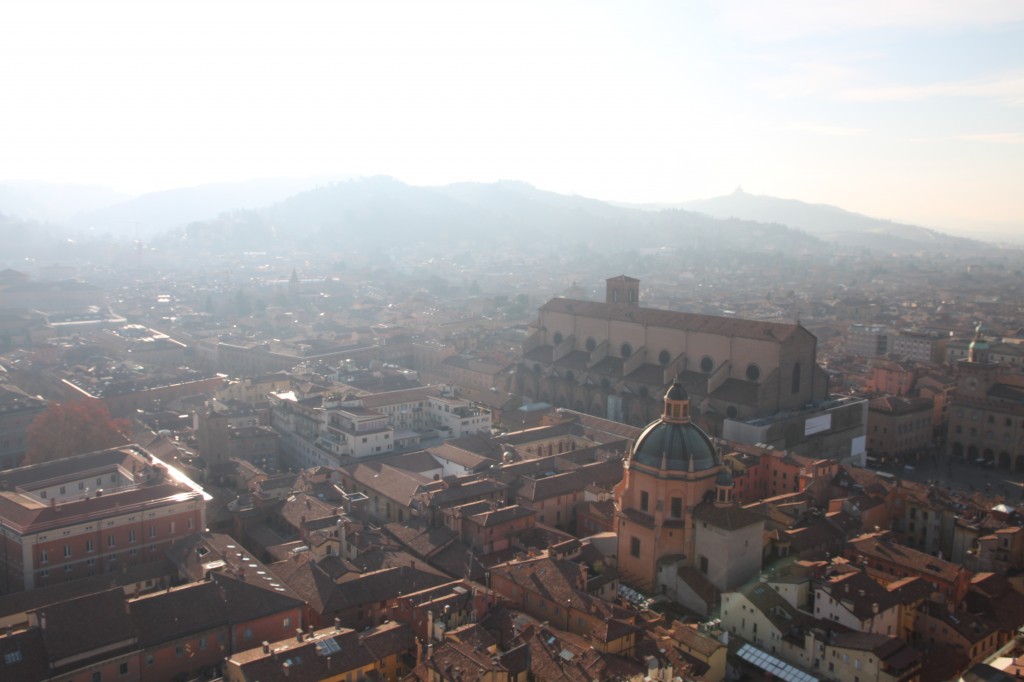 Piazza Maggiore is the main square in Bologna, surrounded by 4 palaces and a basilica. Located next to this is La Fontana di Nettuno, a bronze statue of Neptune standing over a fountain created by artist Giambologna.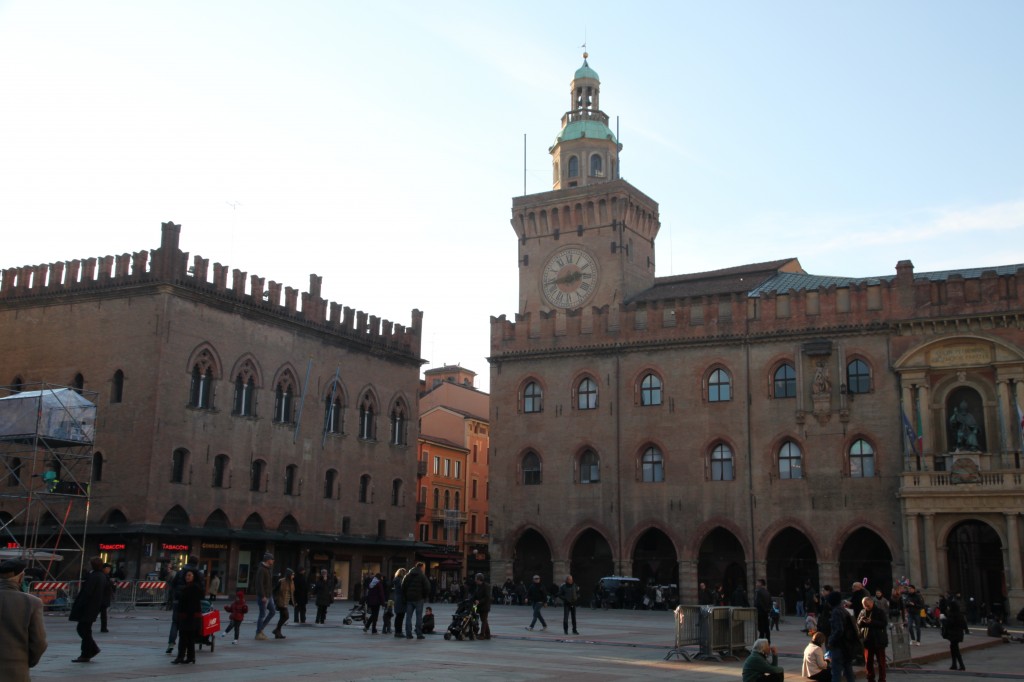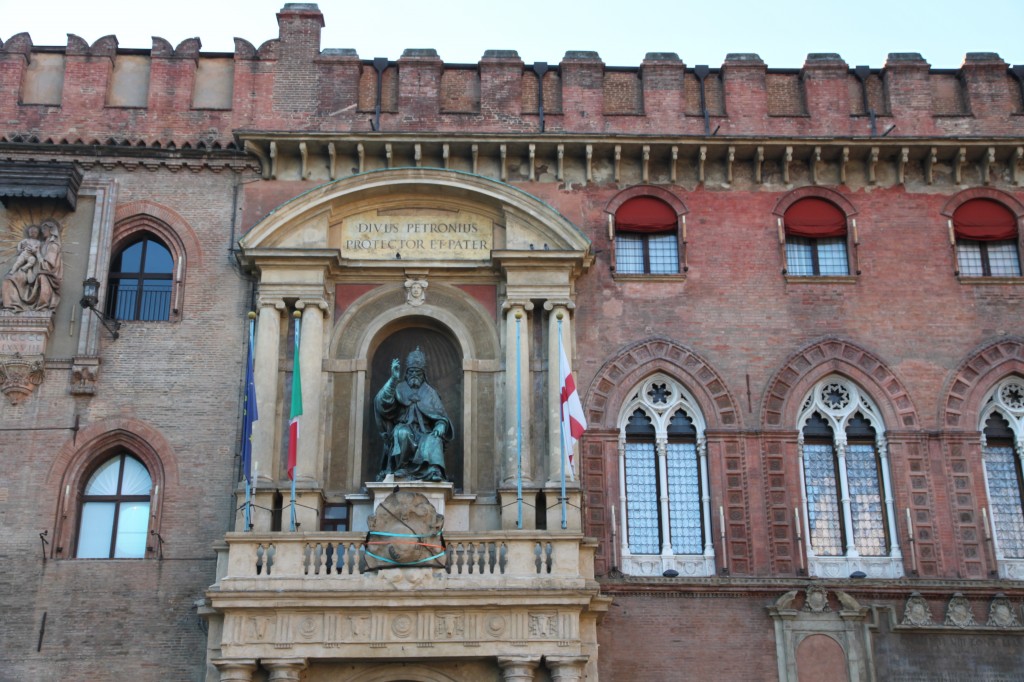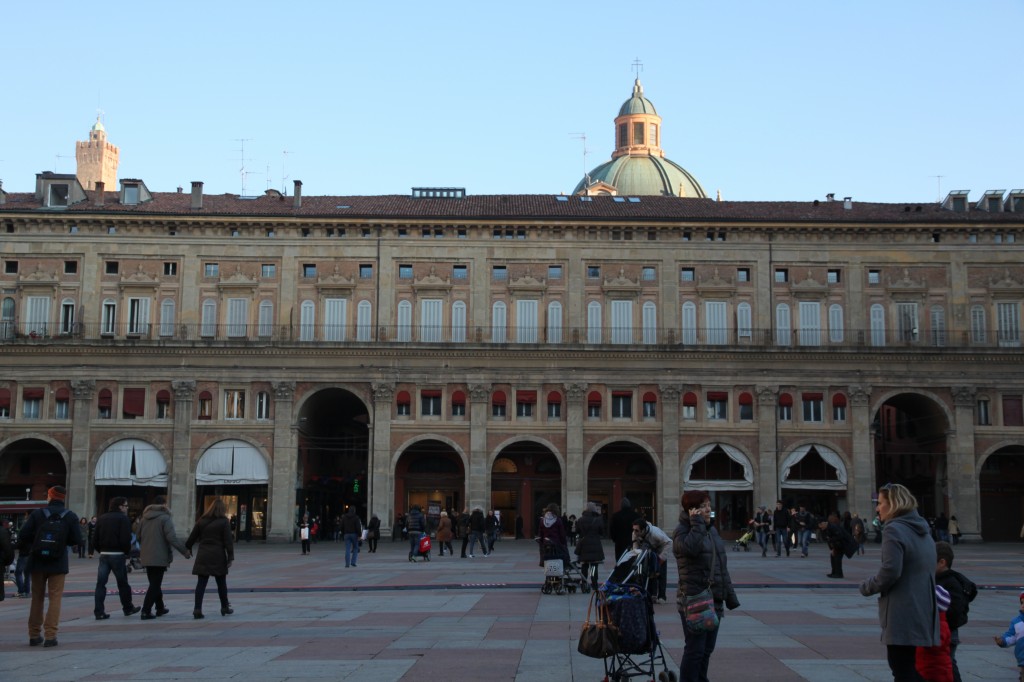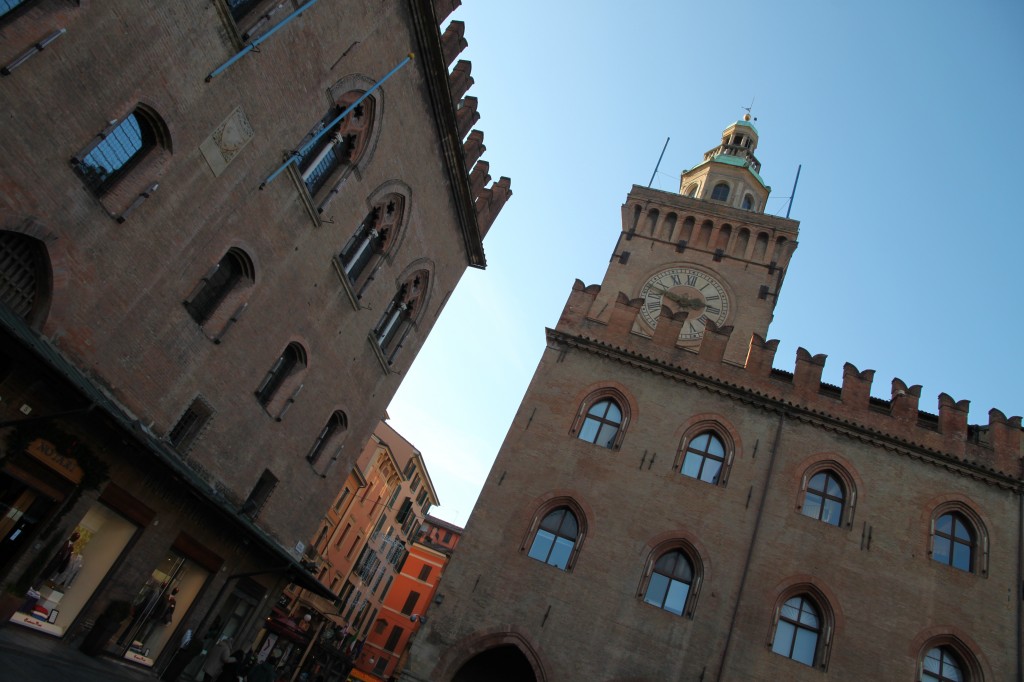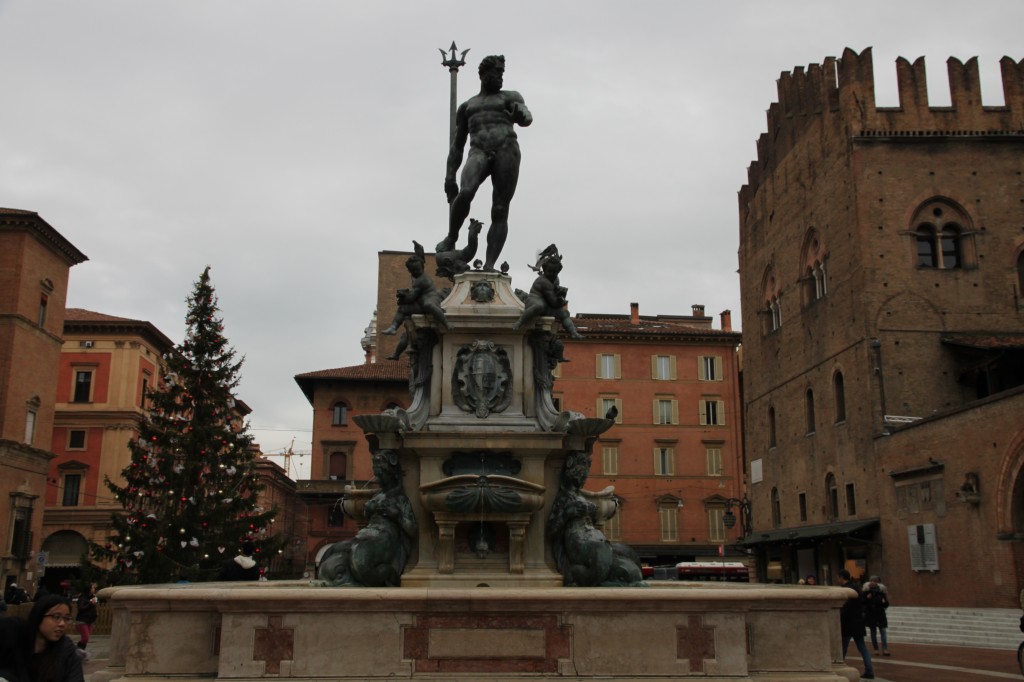 Besides porticoes, Bologna also has the most charming tiny side streets with colorful buildings, green shutters, retro style neon signs, and wrought iron balconies.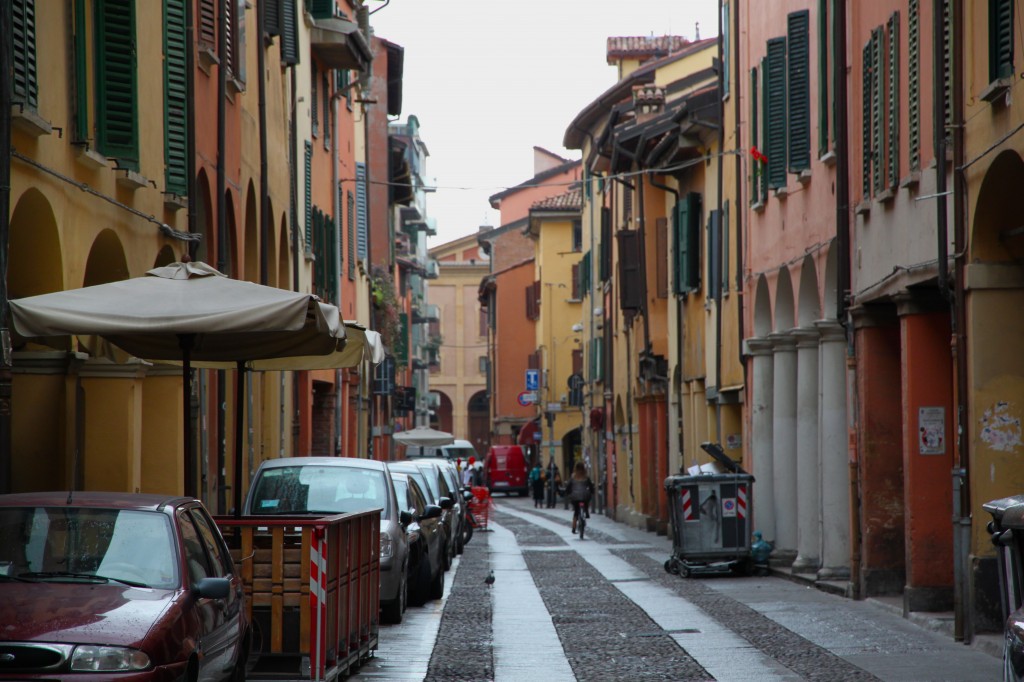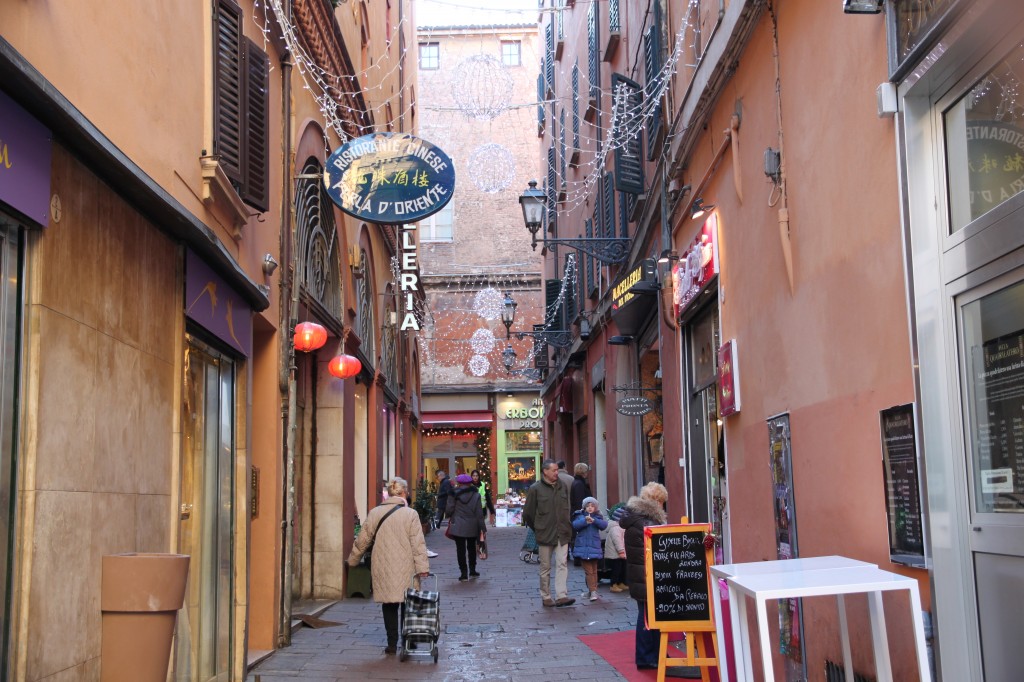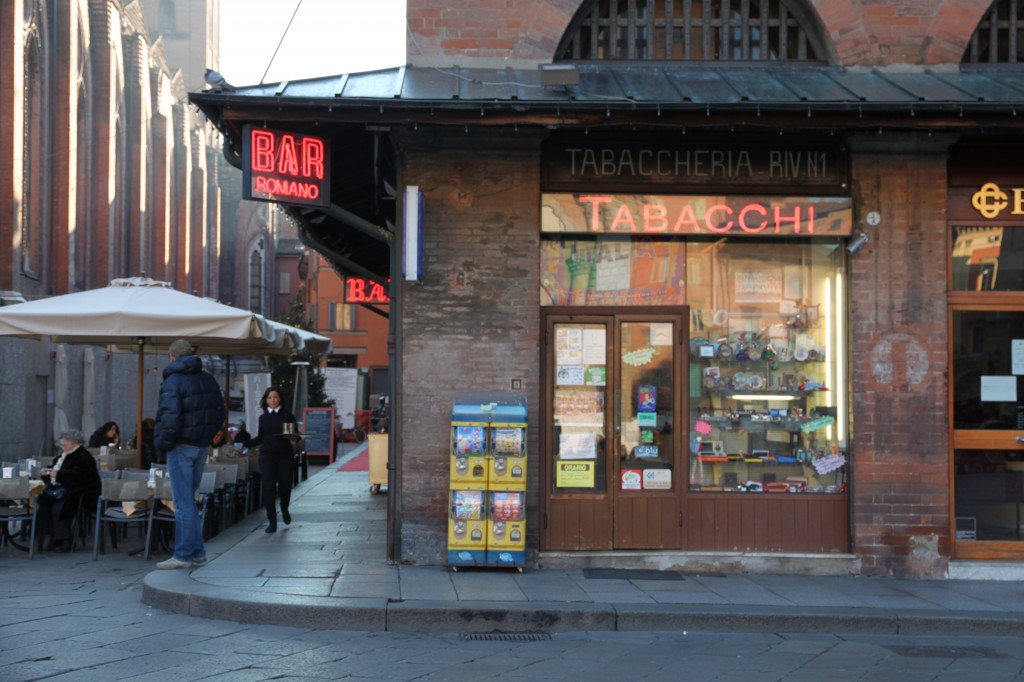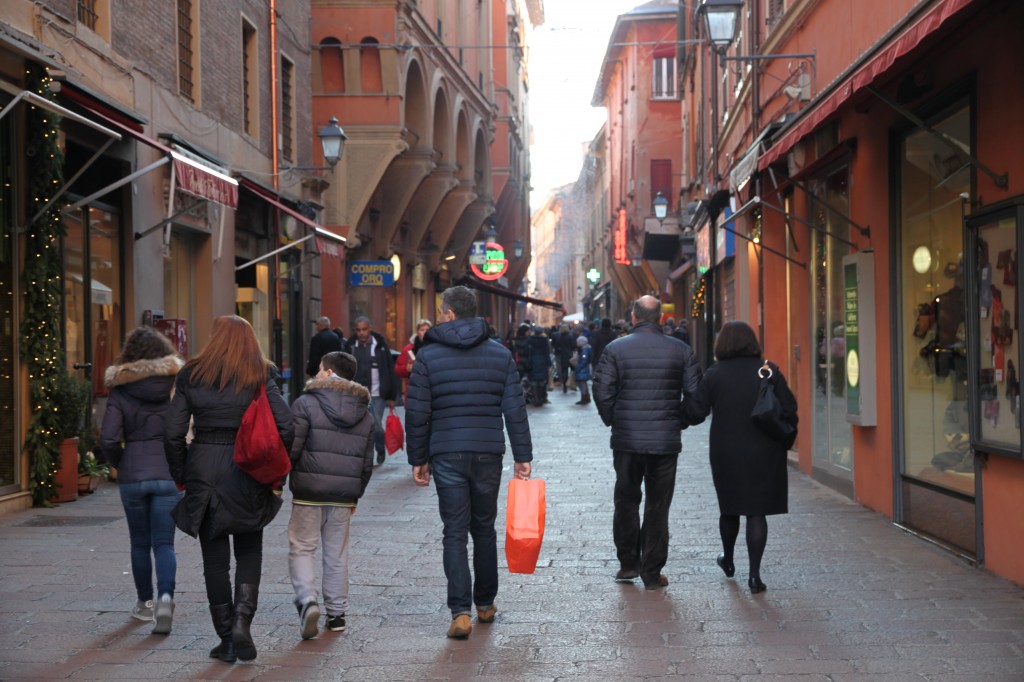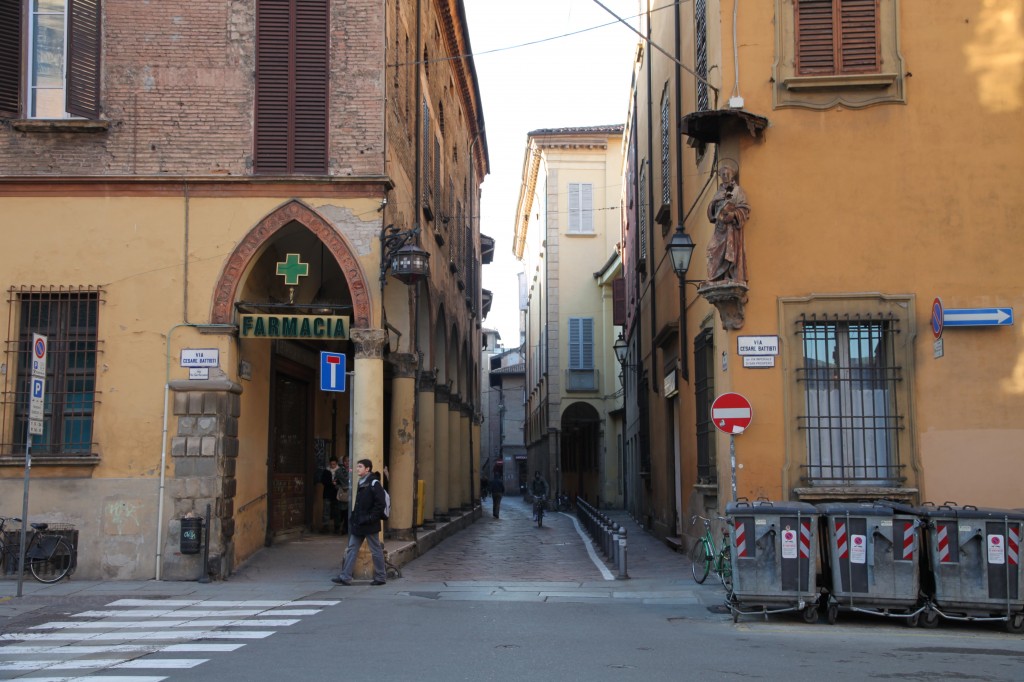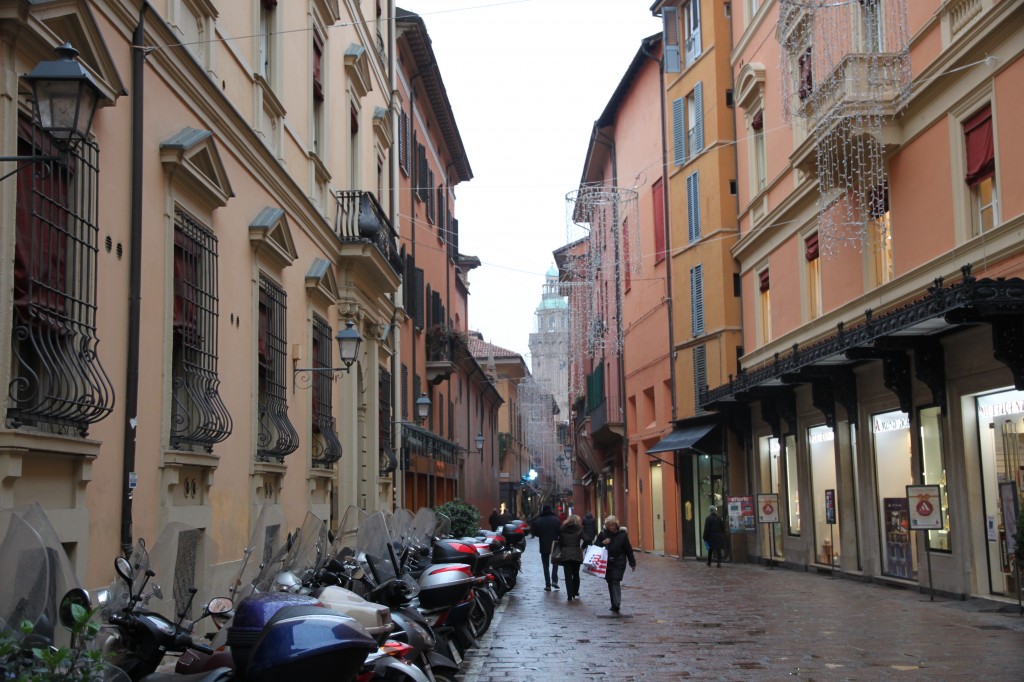 Bologna was the perfect city to just walk and discover things. Like pretty, poetic, pro-Communist street art.
Or a street of small vendors selling fresh flowers, produce, fish, and meat.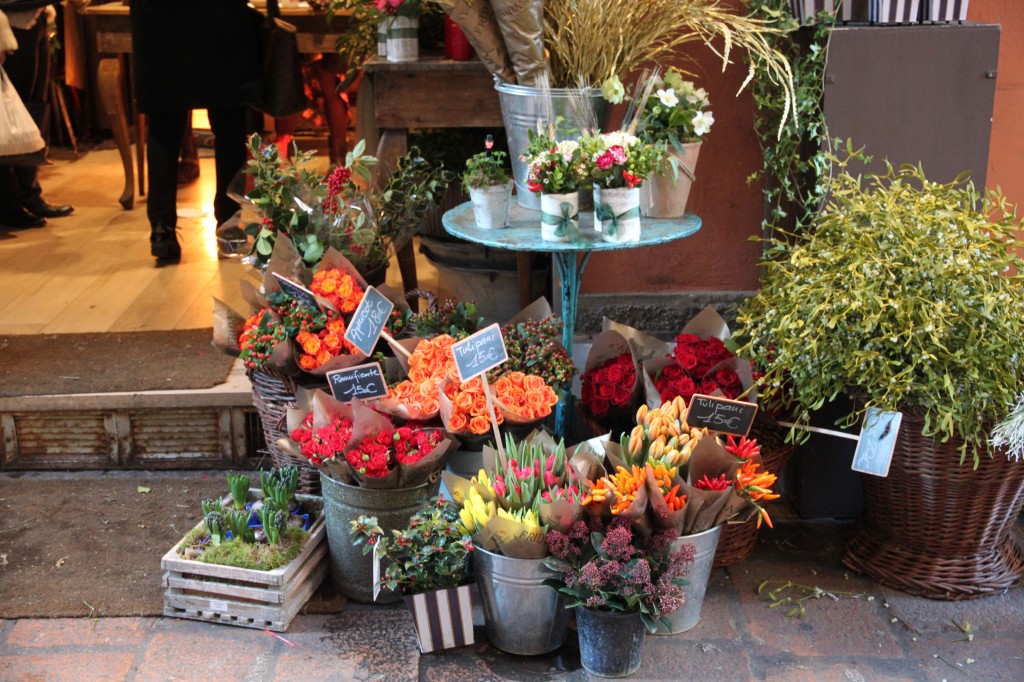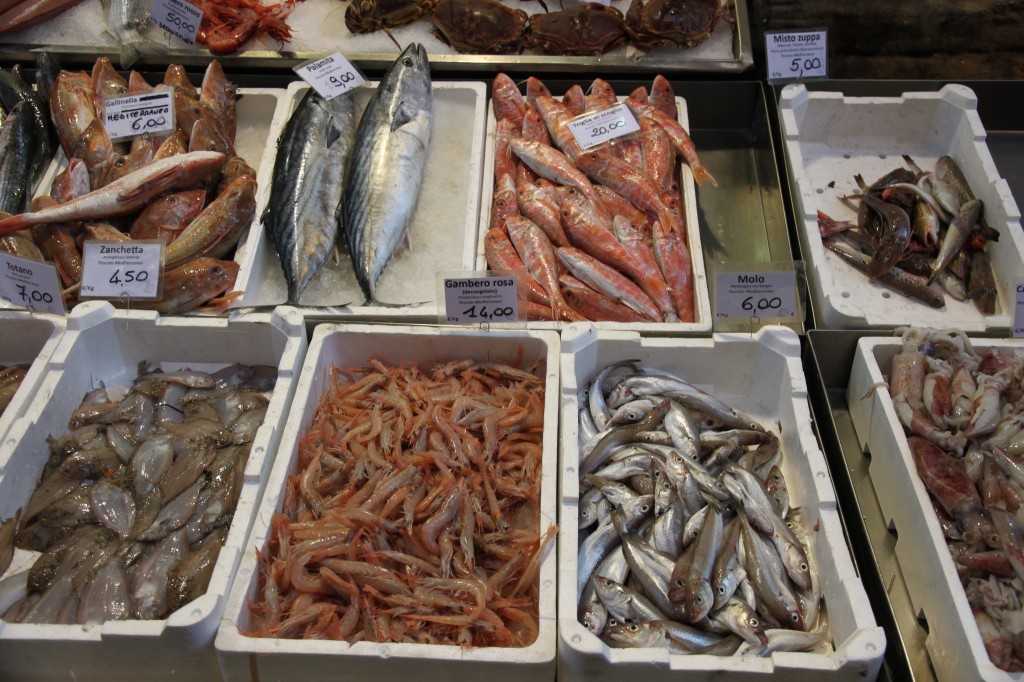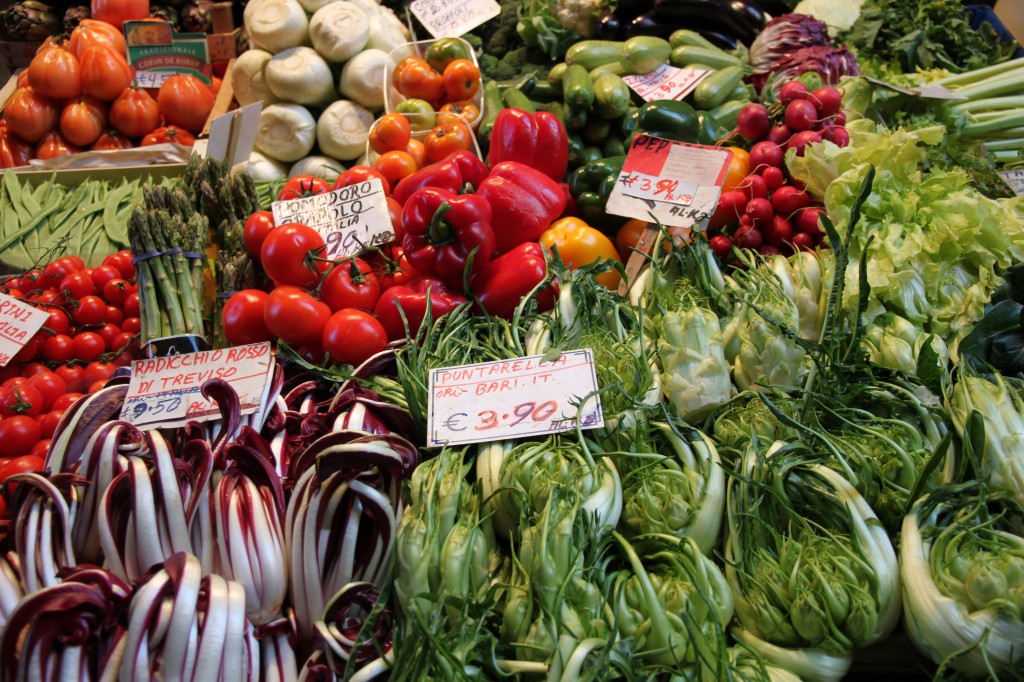 I also got to experience Bologna all lit up for Christmas. There was a Christmas tree in Piazza Nettuno and lights strung across streets all over the city, including some up and down Torre degli Asinelli.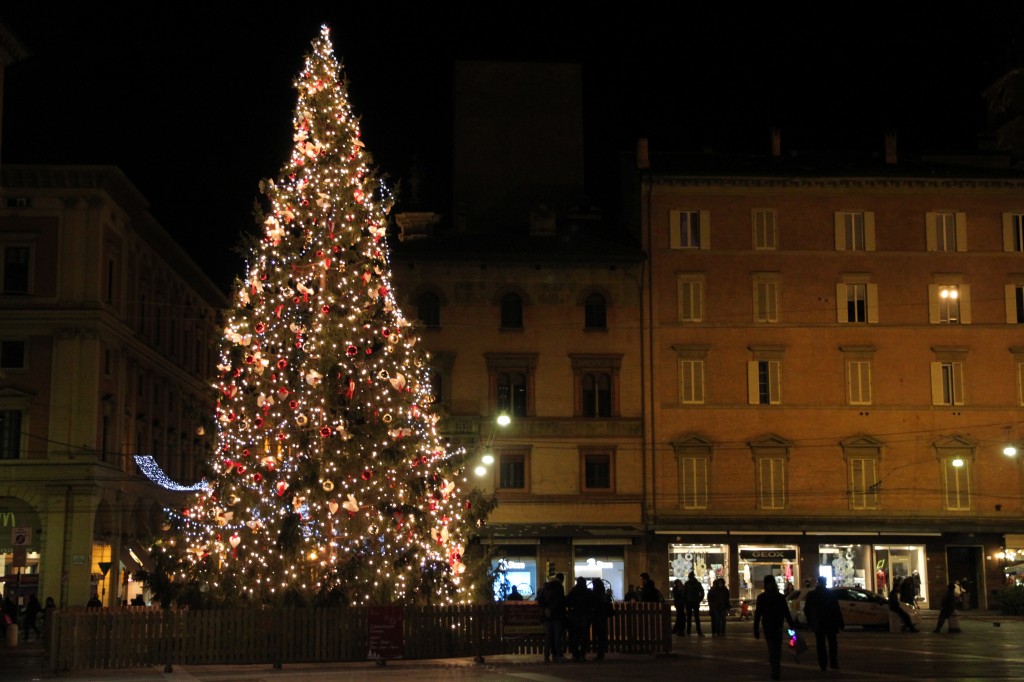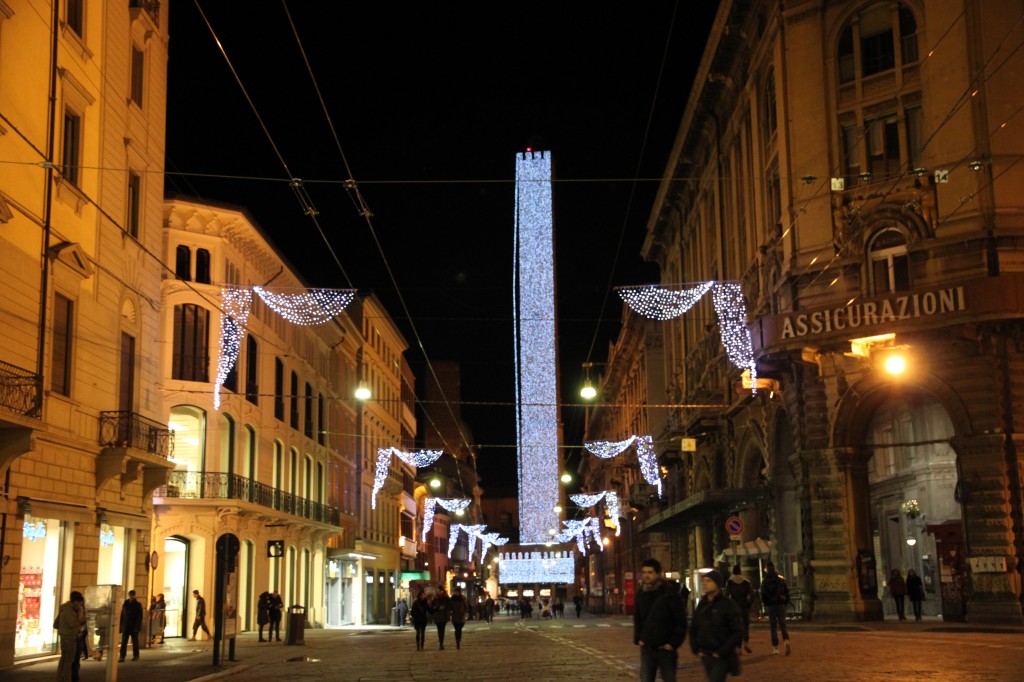 Bologna isn't a city with a million sights or things to do, but it is a beautiful place to spend a couple of days between the other action packed cities of Italy.
What's your favorite photo of Bologna?