If you have more than 48 hours in Taipei, you can easily escape the city with a trip to the tea farming suburb of Maokong. Maokong used to be the biggest tea producing city in Taipei and although it no longer holds that title it is still a nice place to spend a day sipping on tea high above the city. And I did just that on my first day back in Taipei.
Maokong is located  about 500 meters above Taipei on Getou Mountain and is easily accessible by public transportation. First take, the Wenshu (brown) line to Taipei Zoo, the terminal station. From there you can follow the signs to the Maokong Gondola, about 400 meters away.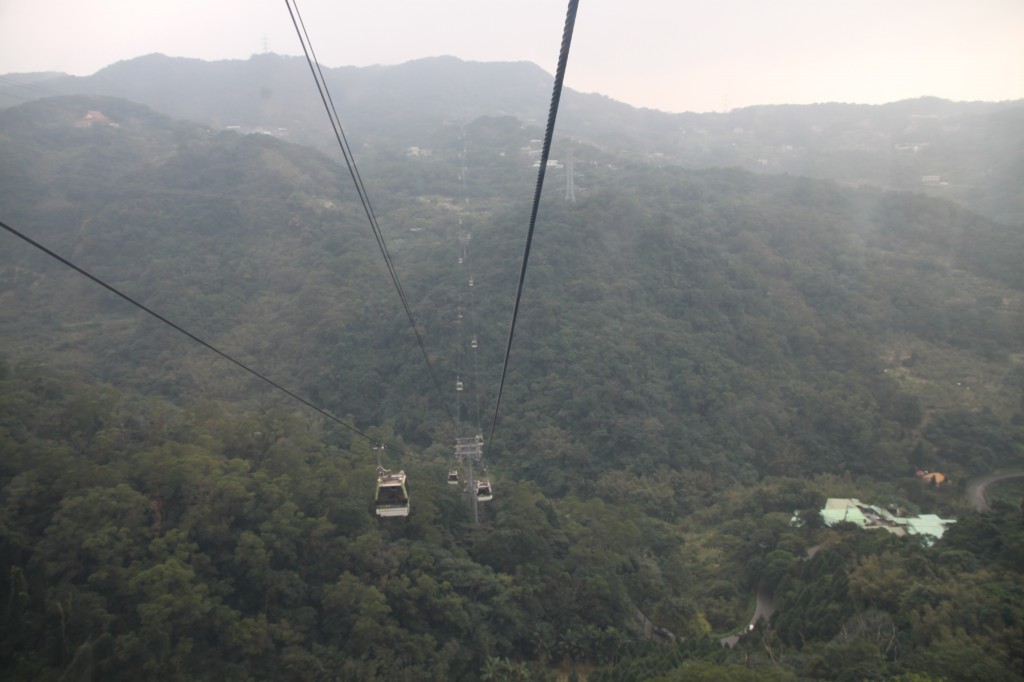 The nearly 30 minute, 4.7 kilometer ride costs NT$50 each way. There are two types of gondolas, glass bottomed and regular, and both are the same price. The wait, though, for the glass bottomed car was significantly longer and since I felt no real need to see how far I was dangling in the air, I chose the regular one. I spent the ride reading up on the area and snapping photos of a hazy Taipei through the dirty windows.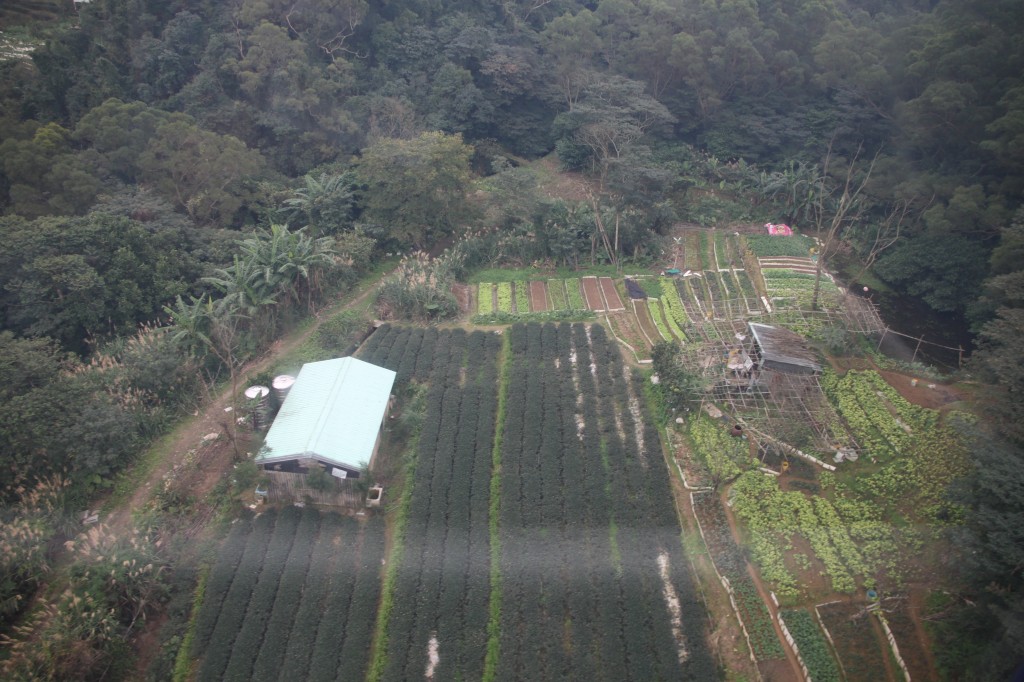 As we got closer to Maokong, the area below us became more lush and terraced tea fields started to replace forest. Outside the station in Maokong there is a huge sign posting with directions to all the different tea houses. I had no real set plans, took a left, and began walking up the hill. About halfway up I met a Taiwanese-American guy, James, and his Taiwanese friend, Yina. They invited me to join them for tea and after a few days of not interacting with anyone (one of the downsides of traveling during low season- the hostels are empty!), I happily accepted.
We ordered some milk teas from Cat's Got Nothing To Do Cafe (seriously, that's the name) and found a table perched on a patio jutting out from the side of the mountain. There are more traditional tea houses in Maokong, with floor seating, beautiful pots filled with oolong, and tea based cuisine but the view at this cafe is sublime. Well, on a clearer day it would have been sublime, but the clouds were rather thick that day and Taipei 101 was barely visible.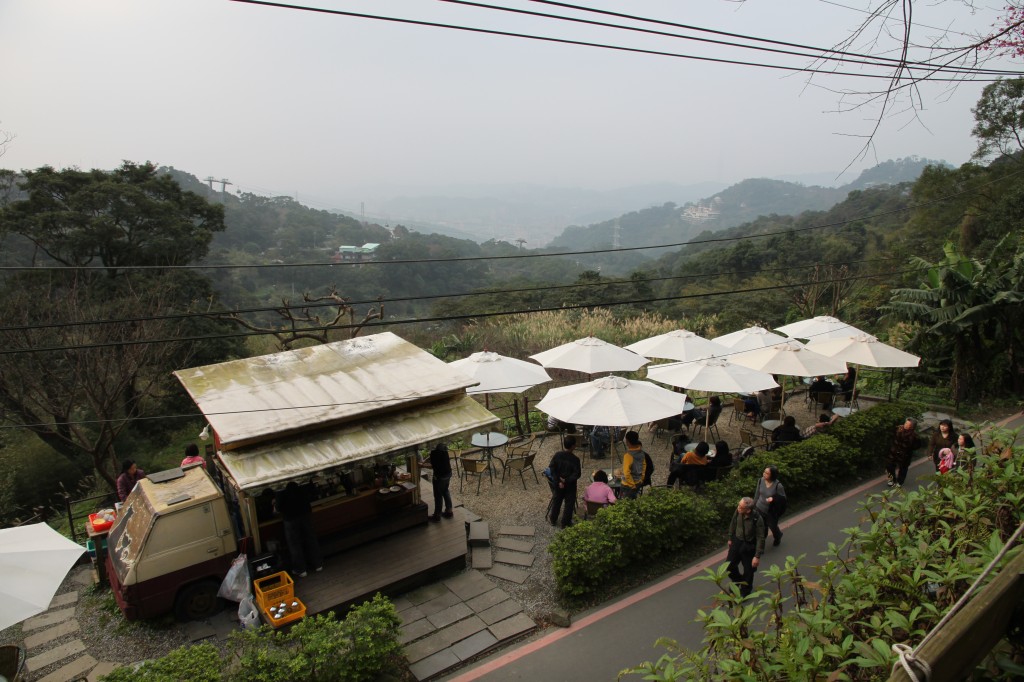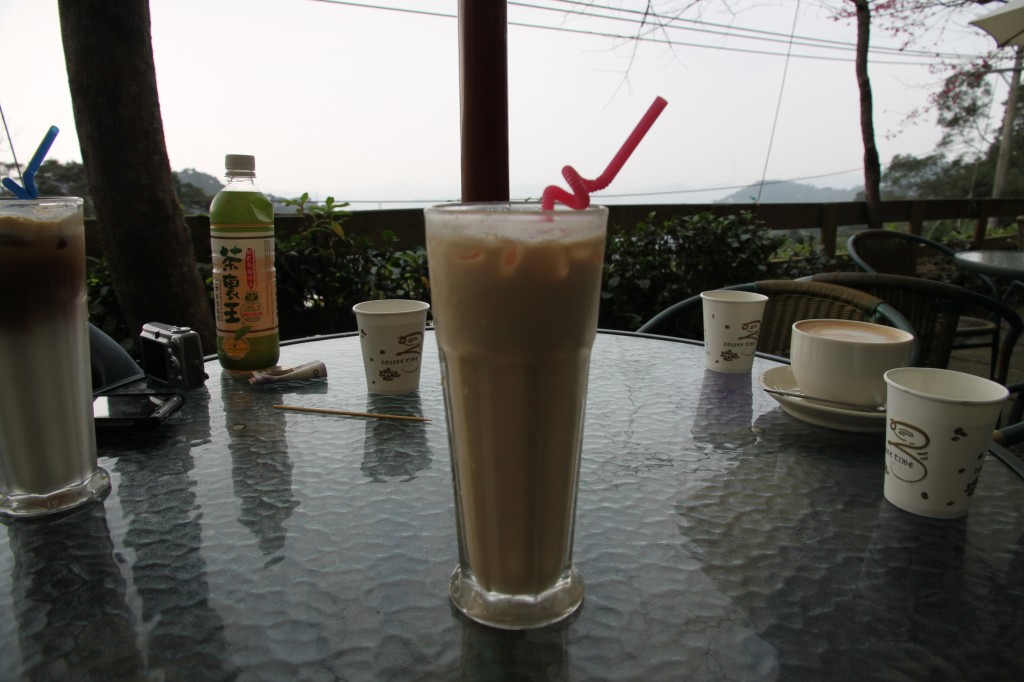 Oh, well. The weather was warm and it was nice to sit outside in January, something unthinkable in Seoul. It was also nice to chat about Taiwan with some people who had first hand knowledge of the place. Or to chat with people in general.
After finishing our teas we walked around the area a bit more. There's a temple a few kilmeters away, a traditional Chinese cemetery, a pond, and some more tea fields. It's nothing spectacular, but it's calm, cool, and quiet.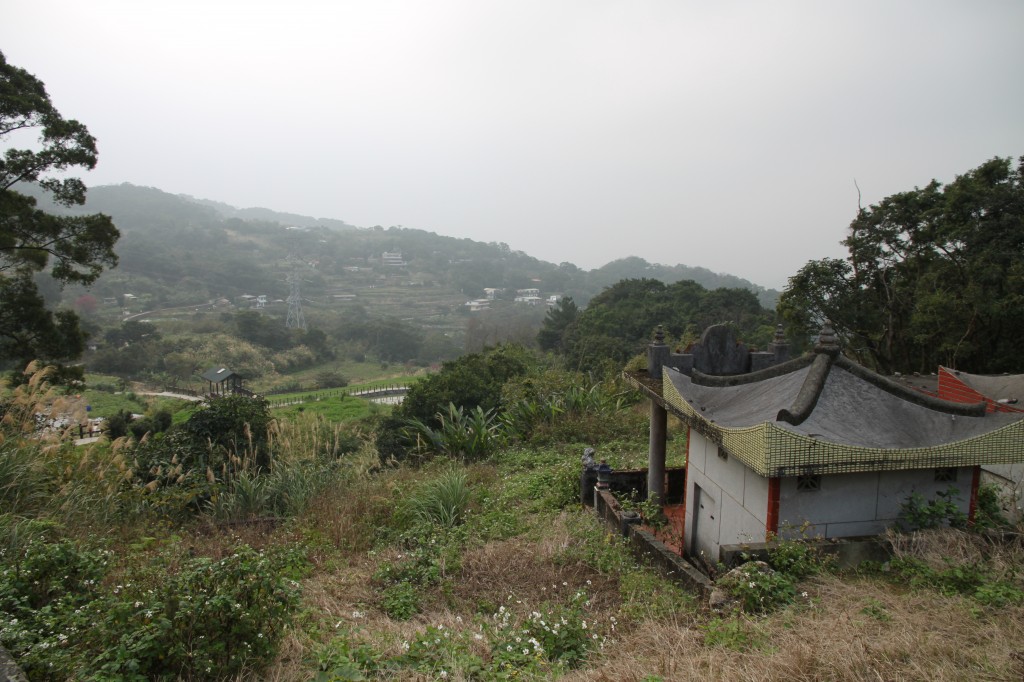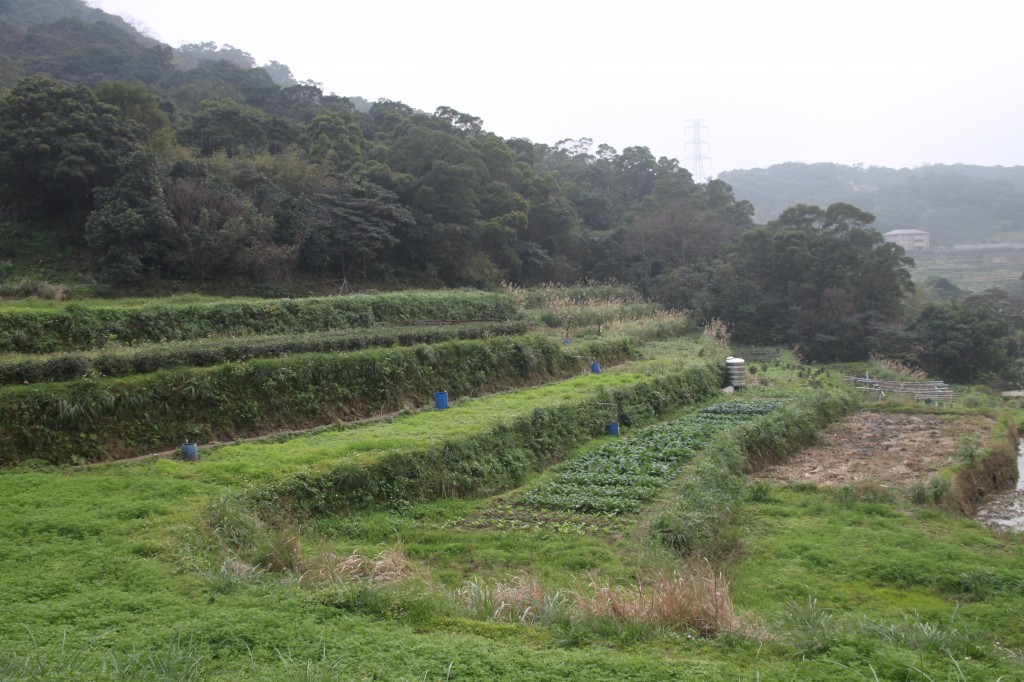 After exploring enough of the area, I boarded the gondola back down to the city happy with the day I'd just had after the past few.
Have you ever been to or heard of Maokong? What are your favorite ways to escape the city?