There's something about Busan. Something that causes you to arrive in the city and forego any sort of responsible living you had planned. Visit the fish market you've been trying to get to for a year? Nah. Hike up a small mountain for panoramic views of the skyline and sea? Nope. Drink ten beers on the beach and gorge yourself on fried food and burgers? Oh, definitely!
Just like my trip to this southern oceanfront city last year I came with good intentions and instead just had a really good time. I chalk it up to Jimmy Buffet's 'Changes in Latitudes, Changes in Attitudes' theory. The further south you go, the more relaxed you get. Throw in the beach, spectacular weather, and the fact that it's a three day weekend and you have the perfect mixture for more of a vacation mentality than a let's see a lot of things approach.
After work on Friday, ready to spend a weekend in Busan, I rushed over to Seoul Station to jump on a KTX (Korea's bullet train) down south. If you are planning on doing any sort of traveling in Korea during a holiday, book your train tickets as early as possible. They will sell out and then you'll be forced to take the slow train (5 hours compared to 2.5), complete with screaming babies and people crowding aisles, like half of our group.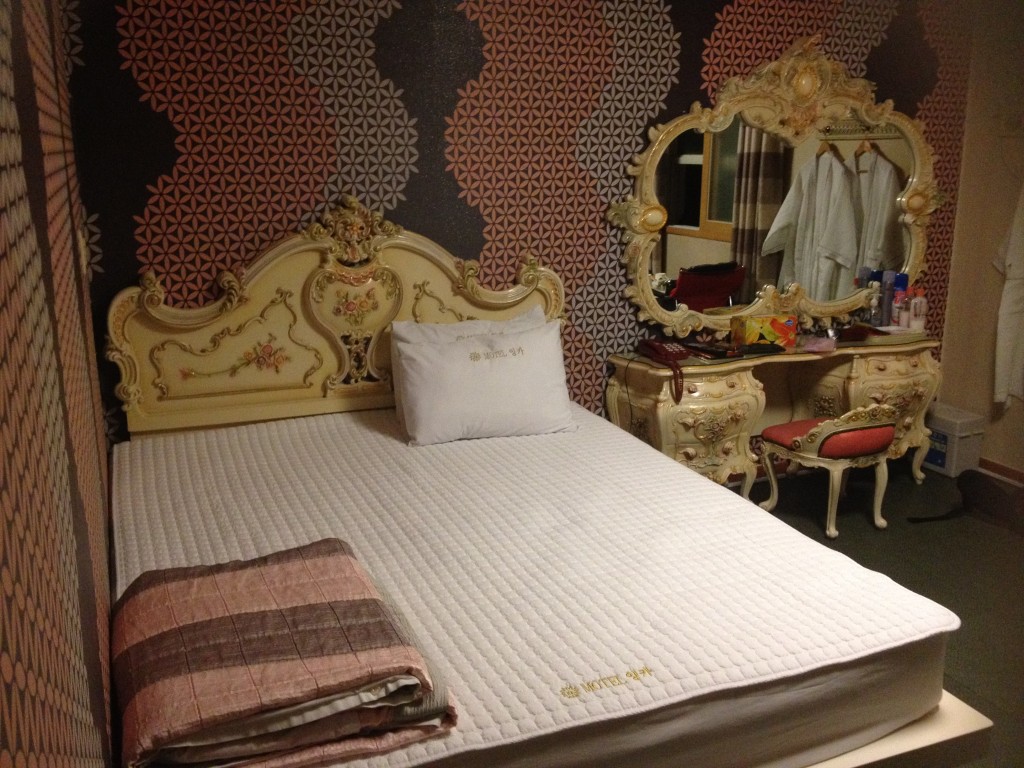 Another challenge? Booking accommodation in Korea when you don't speak Korean. Most weekends you can just show up at your destination and find a motel the night of, no problem. Motels in Korea are cheap and plentiful. But if you are planning on finding a place to sleep over a holiday weekend that isn't the beach or a bench outside the bar, you better have pre-booked. Unfortunately, most motels don't have websites and don't have any English speakers employed. With a little internet investigating I was able to find a random motel (Inca Motel, if you are in need of a place) on a reservation site I'd never used. Unsure of what we'd find on arrival, I was relieved when we stepped into the room. The decor was comical and severely outdated, but the room was incredibly clean and the location was great, about ten minute walk to Haeundae Beach.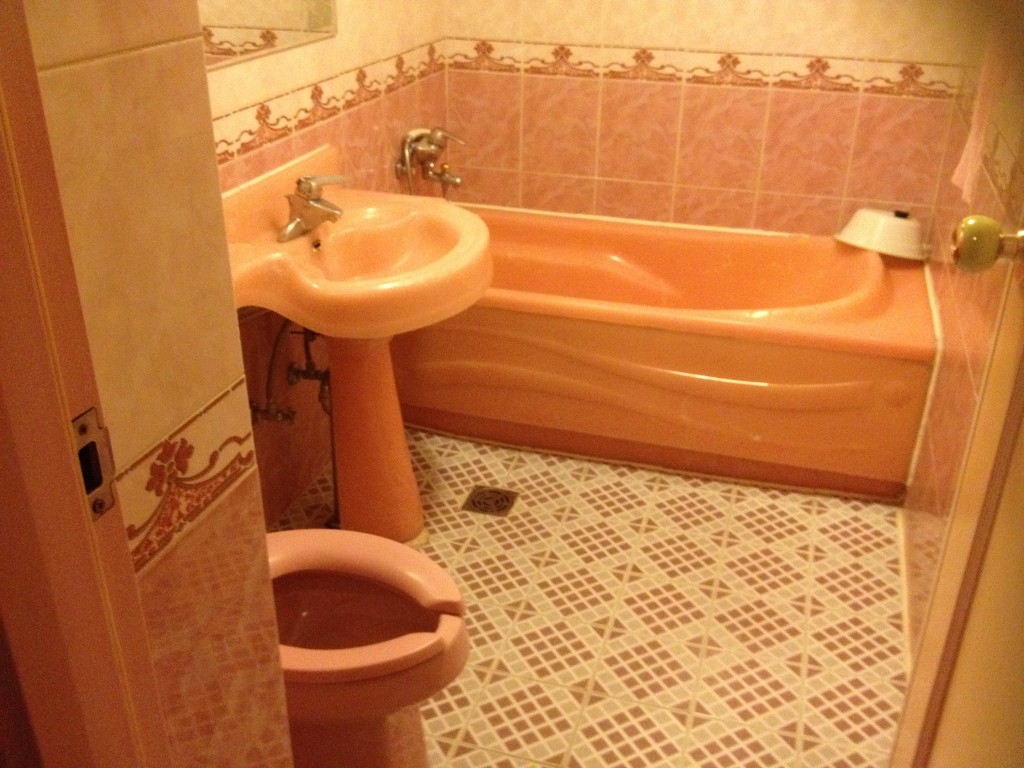 Saturday started off in a respectable direction. We got brunch and went to check out a couple of temples (more on that tomorrow). But after a few hours of driving around the city and a lot of traffic things quickly disintegrated back into a more Busan-like nature. Who can resist a pina colada when you're at the beach?
The next day, after a bit of a late start (typical for a weekend in Busan), we set out in search of some much needed food. Our first stop was the Wolfhound, a pub popular with expats around Korea, which was extremely crowded. We managed to finagle a table only to be told they weren't serving food. It was break time. At 1:30. We went to down the street to another expat grub spot, the Fuzzy Navel. Also not serving food. I was now angry. There are few things I dislike more in life than wandering around in pursuit of food when I'm hungry. Upon realizing that this lunchbreak, which would be unfathomable in Seoul, is common in Busan we ended up back at the place we'd had brunch at the previous day due to its current status as the only place open. Another tip, if you're looking to eat a meal in Busan that's not Korean and not dinner, you should probably shoot to do it between 11 and noon.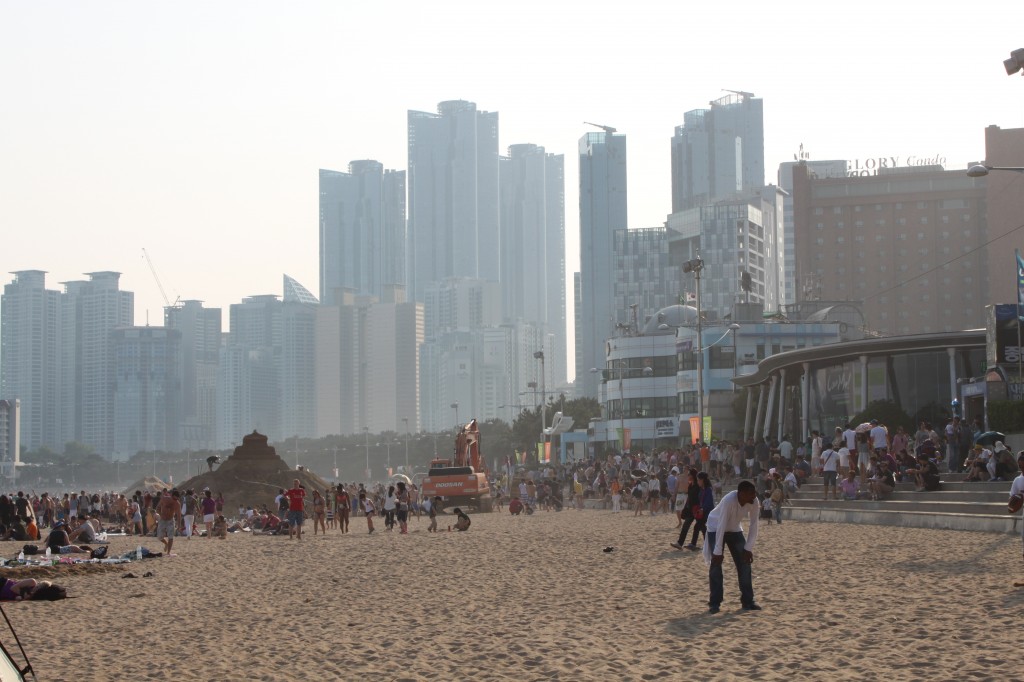 The rest of the day was dedicated to the beach. First up was Haeundae, arguably the most popular Korean beach. Wide and sandy, its also probably one of the nicest looking. Koreans really only go to the beach during July and August, which you'd think would mean it would be empty considering it was May. But no. Packed. With foreigners. To the point where I at one point I opened my eyes and thought I was in New Jersey. But we found a spot in the sand, soaked up some sun, drank some beers, and turned me into an enormous sand mermaid.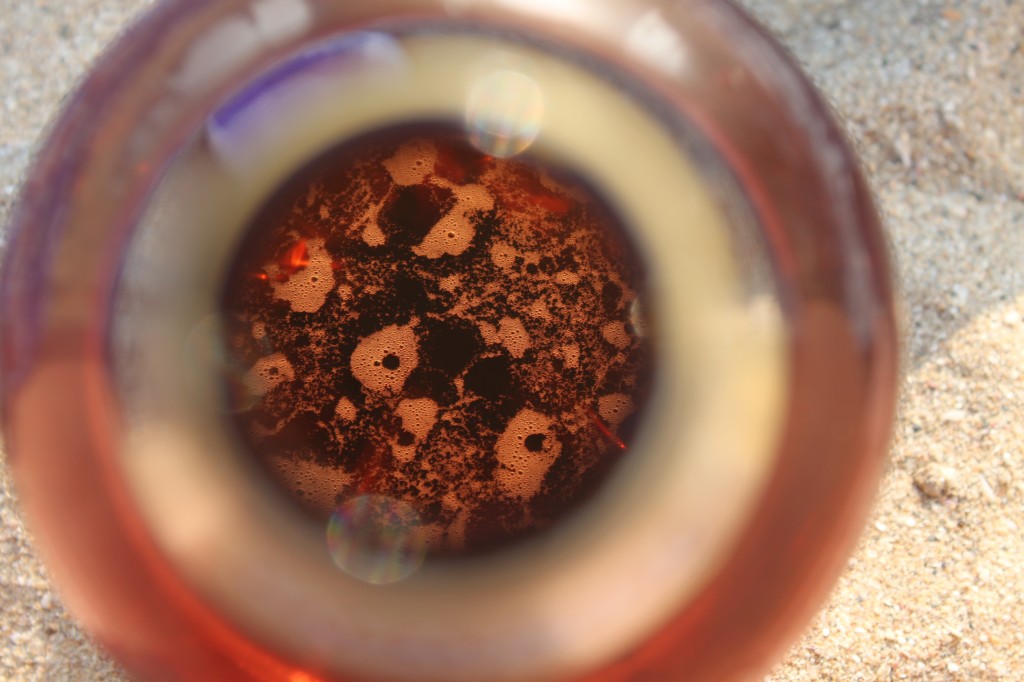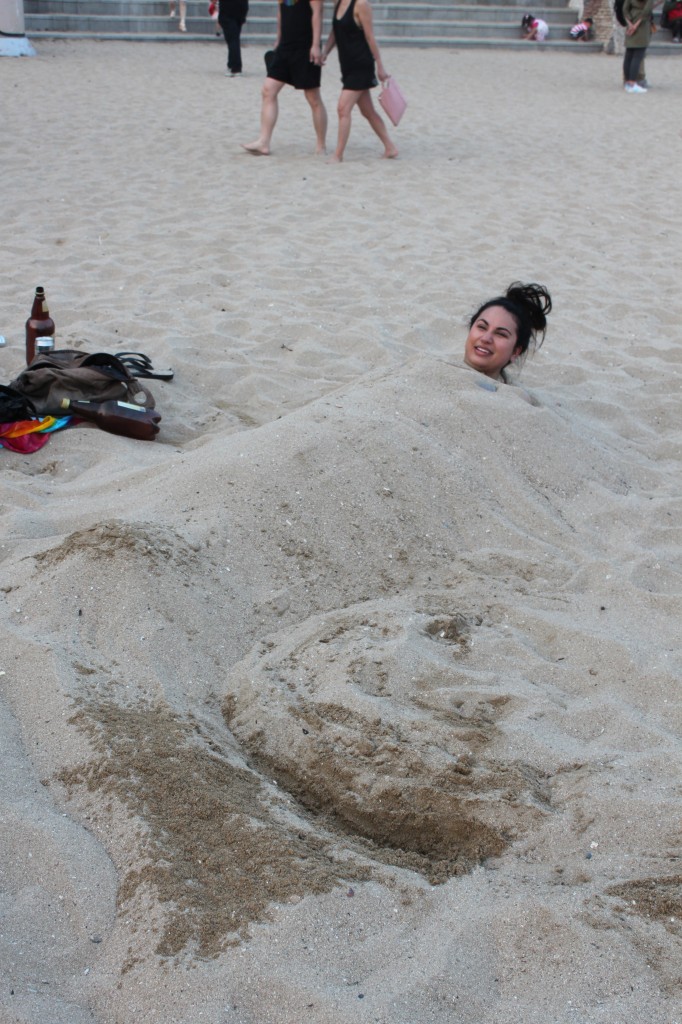 That night we wrapped up our trip on Busan's second most famous beach, Gwangalli, for a new set of bars and to partake in my favorite Korean beach activity, lighting off fireworks. I just learned that this is technically illegal, but there are plenty of people selling these for about 2,000 won ($2) a pop. The police seem to turn a blind eye to the people lighting them off, and what's more fun than some explosives and a to-go Long Island?
It wasn't culturally rewarding. I didn't take a lot of great photos. I never even glanced at the guide book I brought. But sometimes you just need a weekend away. A vacation. A time to have fun with friends. That's exactly what this weekend was. And why I loved it so much.
If you haven't already, please 'Like' Farsickness on Facebook and stay up to date on all my travels and posts! Your support is greatly appreciated.