This post was originally going to be titled "24 Hours in Taipei". I figured that because I'd lived in Seoul for two years and had spent five days in Tokyo last fall I had seen all big, east Asian cities had to offer.
Then I spent a day in Taipei and realized I was wrong. Very wrong.
Taipei has tons of green space. Everyone is friendly and helpful. The food is delicious and cheap. There is interesting architecture. It is big enough to be interesting, but small enough to be less in your face than Tokyo or Seoul.
So when things went to shit, going back to Taipei was an easy and welcome decision. I did end up spending more than two days in the city, but cooking class and day trip aside, this is what I would do if I had 48 hours in Taipei.
Day 1
Longshan Temple was my first stop in Taipei. And I'm glad it was. Colorful and ornate, Longshan, like most temples in Taiwan, worships a mixture of Buddhist, Taoist, and folk deities. When I arrived on a Saturday morning the complex was filled with worshippers chanting and incense burning. It was a magical experience and I almost felt like an intruder.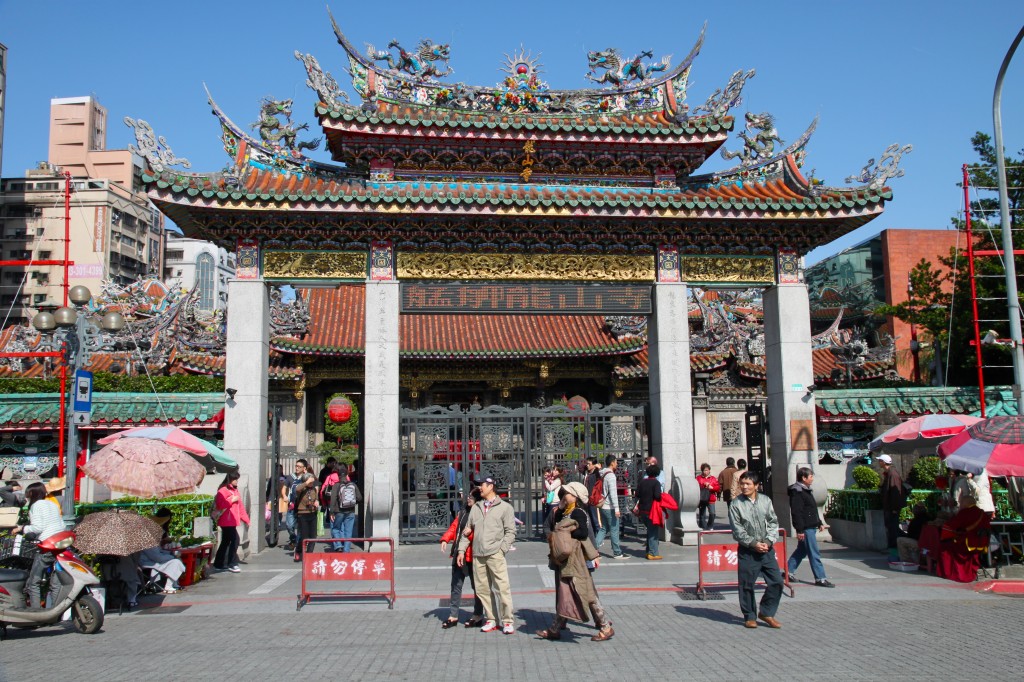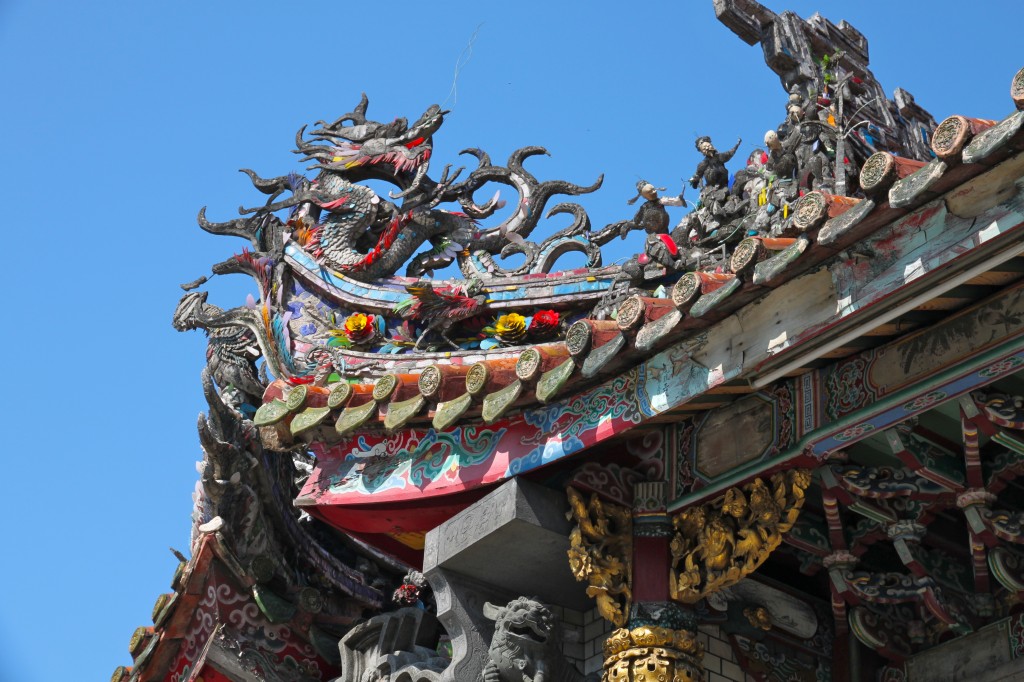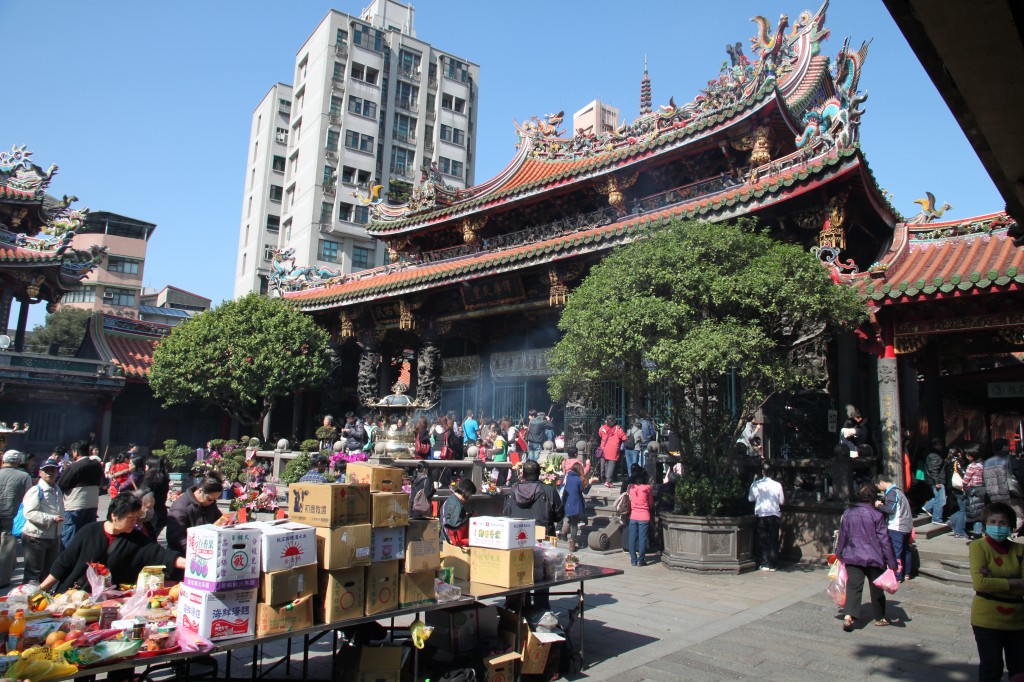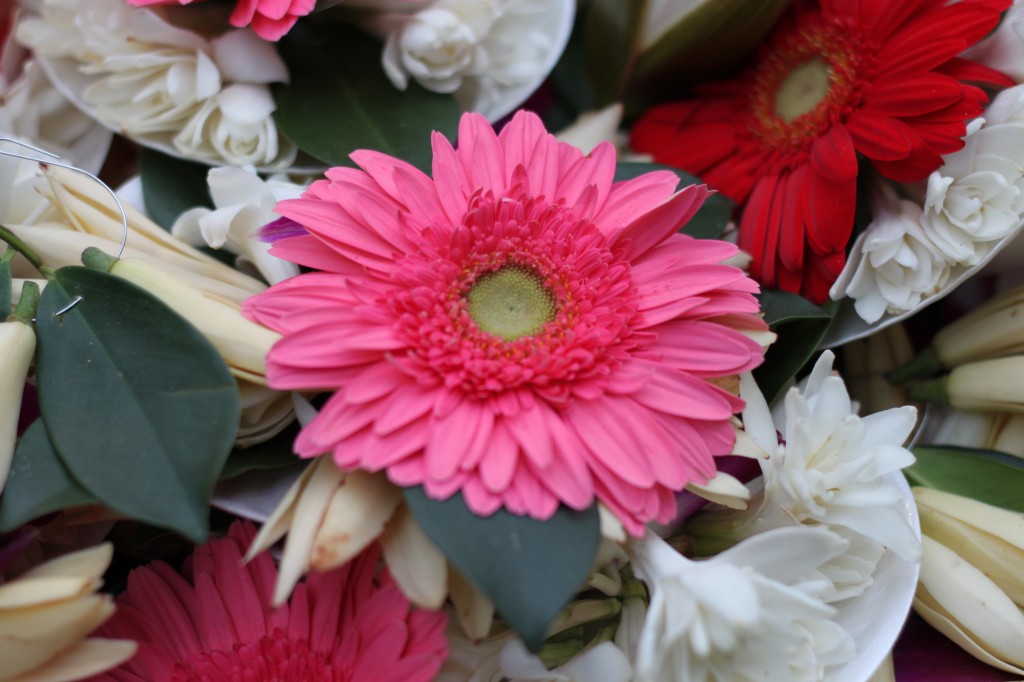 Next visit the Chiang Kai-Shek Memorial Hall which pays tribute to Nationalist leader and former president of Taiwan. This is considered to be one of the most important sites in Taipei. In addition to the memorial, there is a large park on the site, one of the many green spaces in the city.
For lunch head over to Din Tai Fung for dumplings. I've recently become a bit obsessed with their soup dumplings and I was eager to visit the original restaurant on Xinyi Road to see how it compared to the branches in Seoul. The lines can get long so I arrived not long after they opened at 10 am and was immediately seated. I had an order of the famous xiaolongbao. Known in English as soup dumplings, they are filled with pork and a thick, savory soup that pours into the spoon when poked with a chopstick. I also, upon recommendation from my friendly server, tried to the shrimp and pork wontons in a spicy sauce. The wonton wrappers were soft and delicate and the sauce had a lot of great chili flavor to go along with the heat. The total for the meal came out to less than $6, not bad for a restaurant that has had been recognized by Michelin, and much less than I pay in Seoul!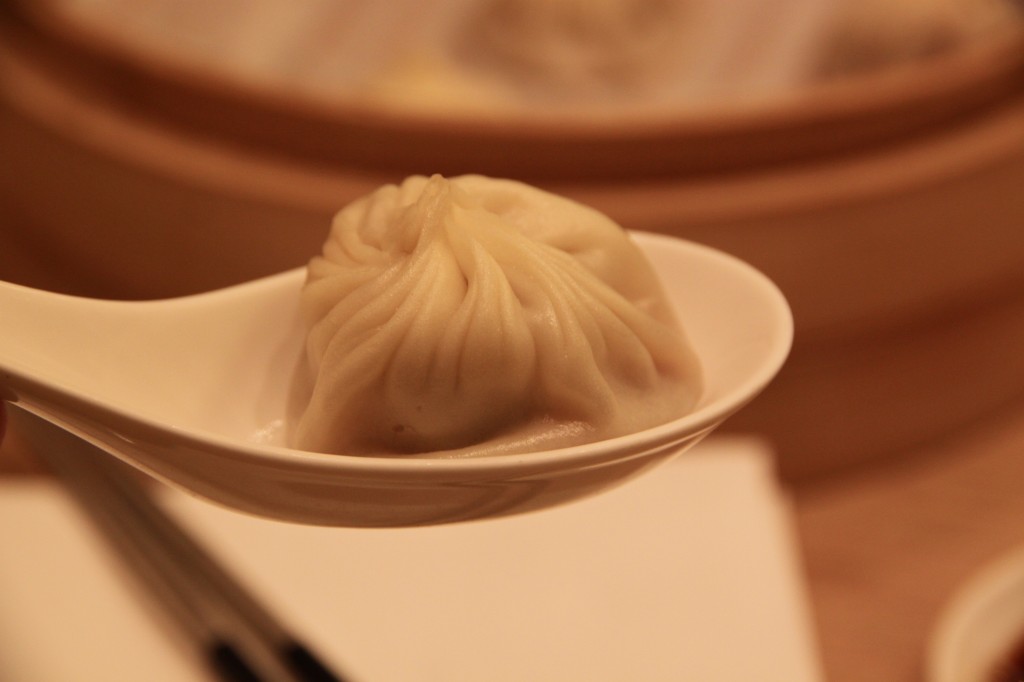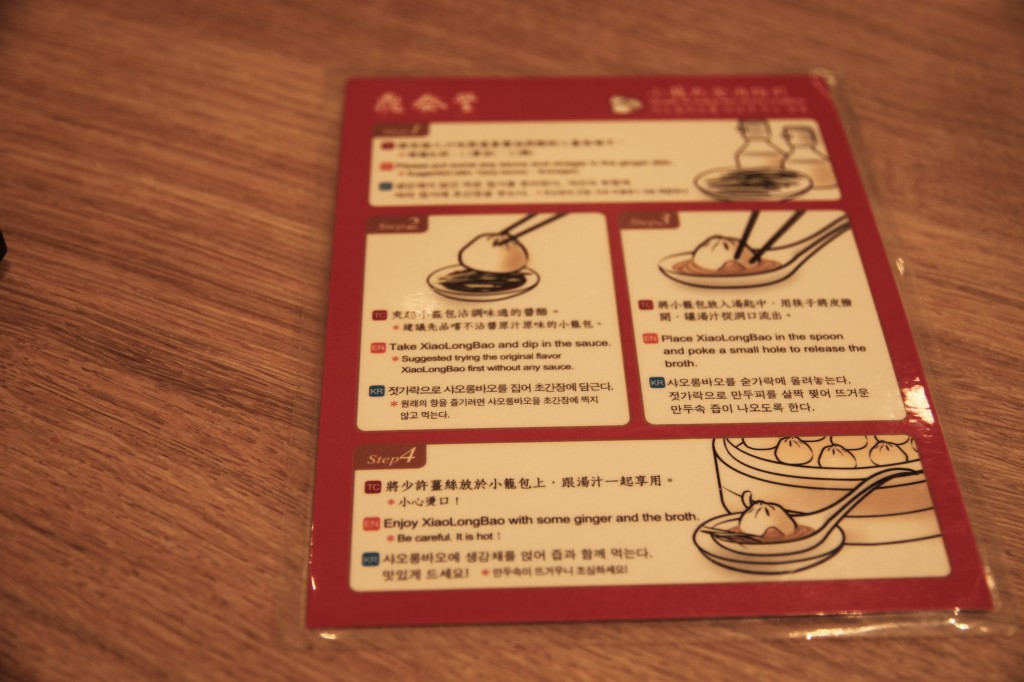 After lunch check out the National Martyrs Shrine built to honor those who have died fighting for the Republic of China. The real highlight here is to catch the hourly changing of the guard. The soldiers march from the gate to the main hall and the ceremony lasts about half an hour.
For six years Taipei 101 stood as the tallest building in the world and even though it was usurped by Dubai's Burj Khalifa in 2010, Taipei 101 remains an impressive structure. The design of Taipei 101 has been compared to many things including a pagoda, bamboo stalk, and lotus flowers but to me it most resembles a stack of Chinese takeout containers. Not a bad thing.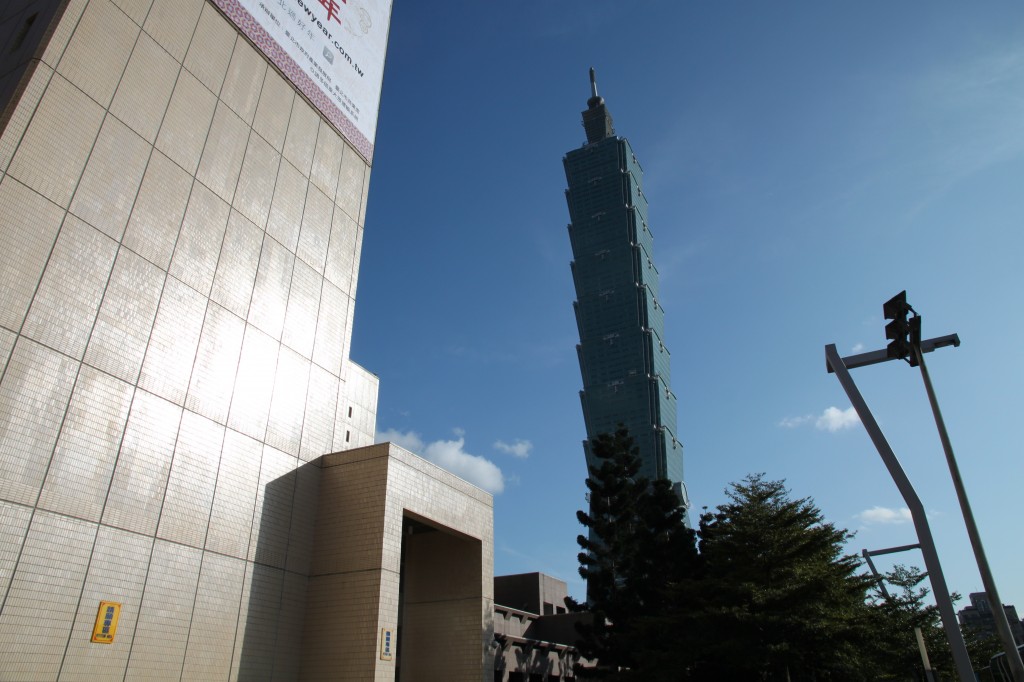 Visiting Taipei 101 can be a time consuming effort. The first time I tried to visit the wait was almost two hours just to get on the elevator. I went back on a weeknight and had better luck- only a 30 minute wait after buying the NT$400 ticket. The view from the top isn't really anything special, but the elevator is the fastest in the world at almost 38 mph and the visible damper that helps protect the building from high winds, typhoons, and earthquakes is interesting.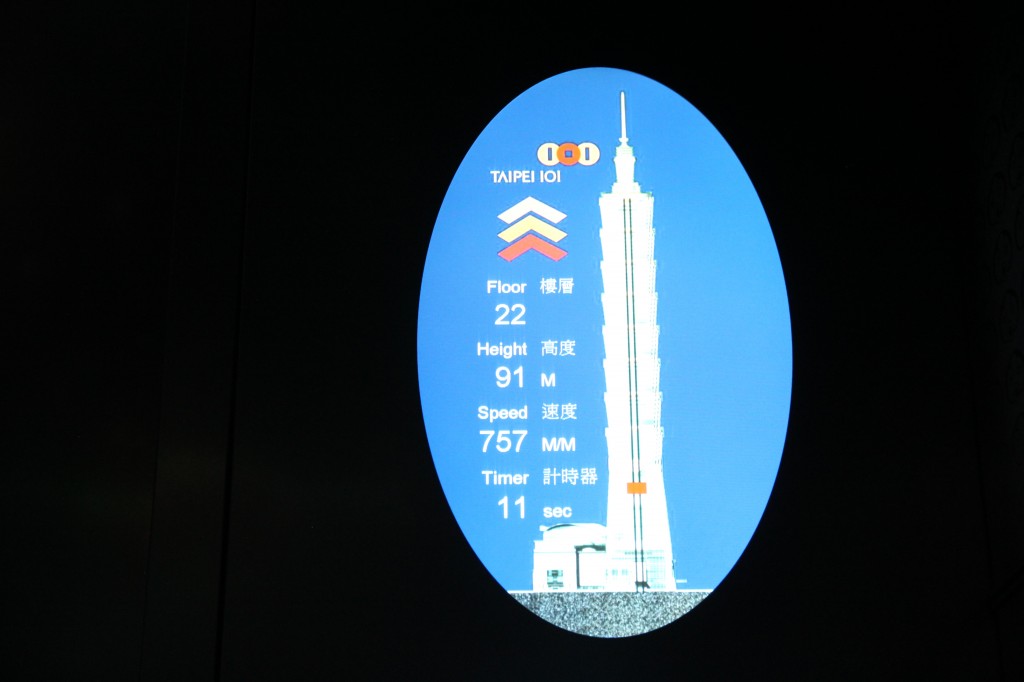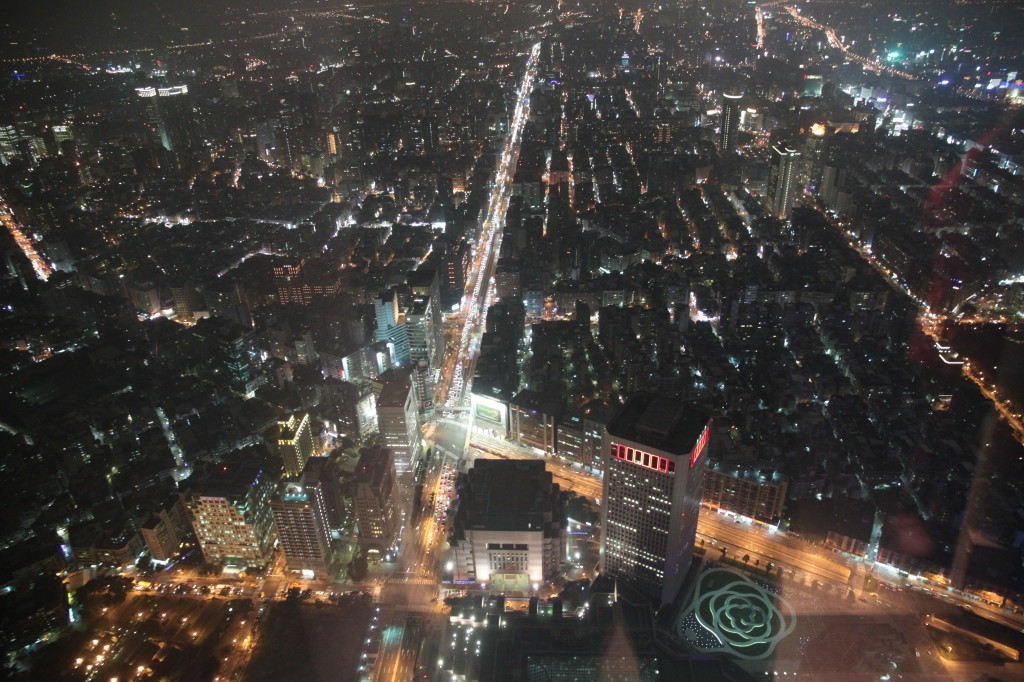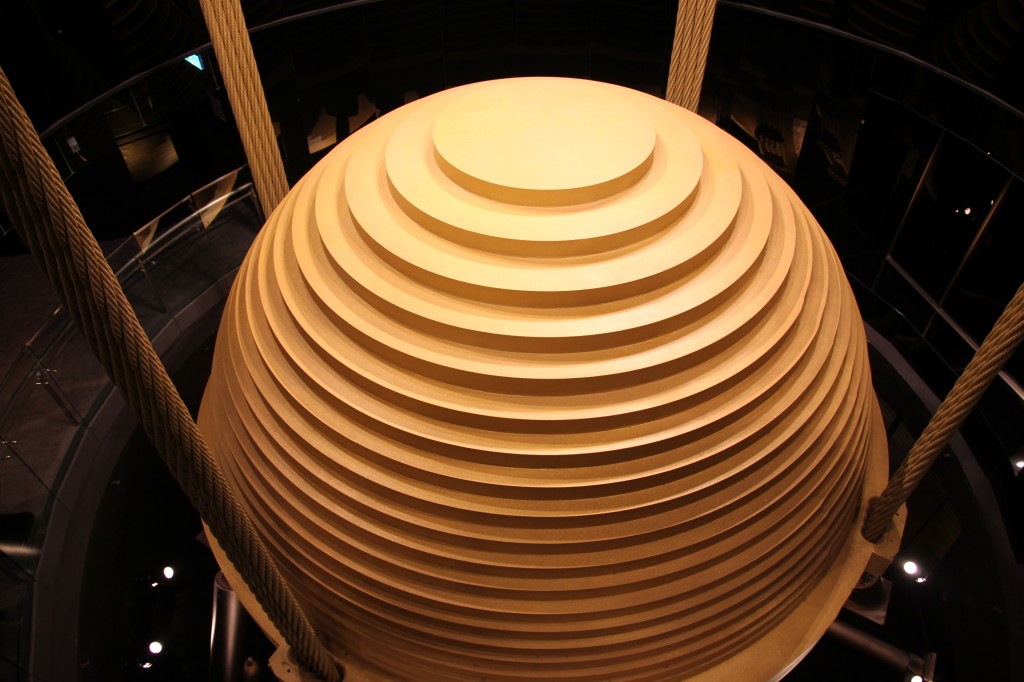 For a cheaper alternative, you can enter Taipei 101 through the business entrance (not the mall) and tell the security guards you are going to Starbucks. You will be given a temporary security card and can access the Starbucks on the 35th floor. Sure, you won't be all the way up on the 91st floor, but it won't cost you nearly $15. Word of warning, Starbucks closes at 6 pm on weekdays.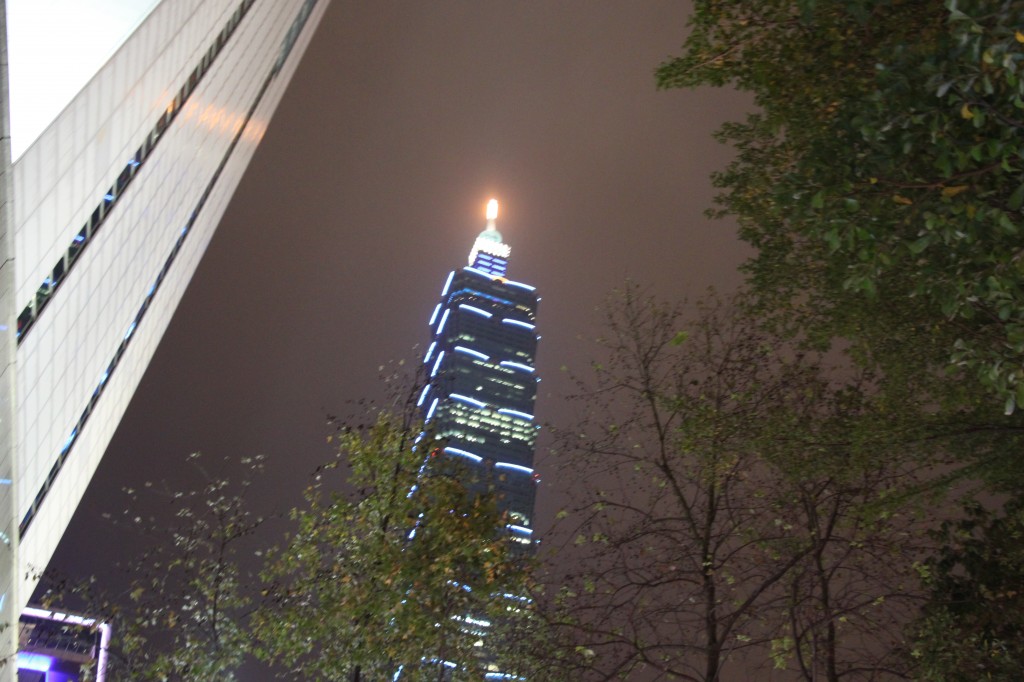 End your first day at one of Taipei's many night markets. I'm going to write an entire post dedicated to night markets but just know this is a place to try weird foods, indulge in your street food favorites, shop for knockoff goods, and get cheap foot massages. The most famous night markets in Taipei are Shillin and Roahe.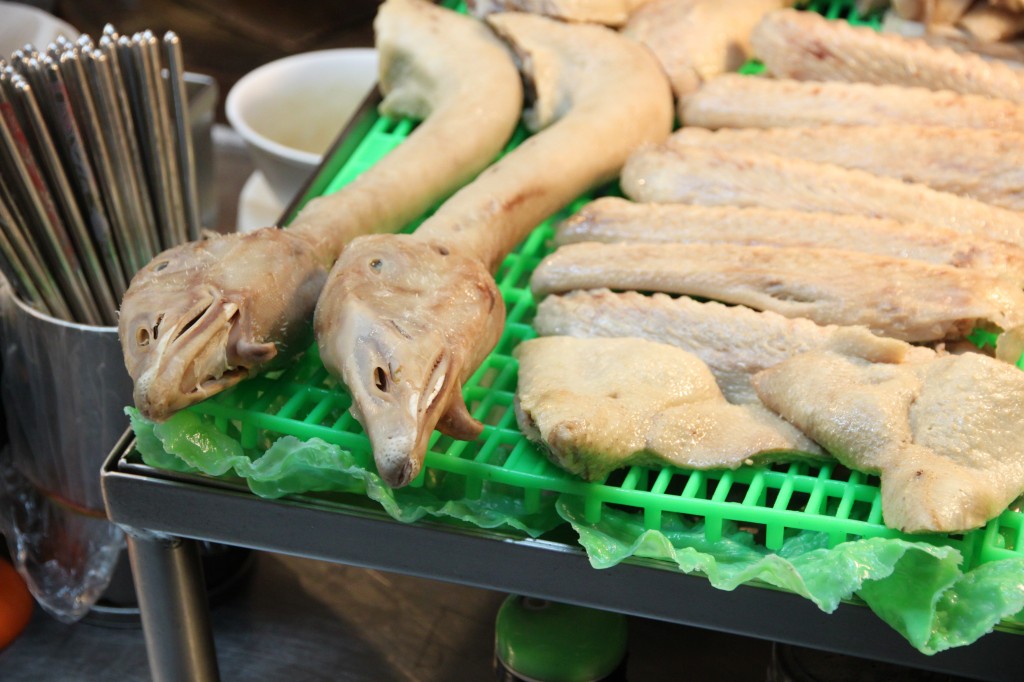 Day 2
Start your second day with a breakfast picnic at the 228 Peace Memorial Park. Grab a danbing (Taiwanese egg pancake) and wander around the urban park dedicated to those who were massacred during an anti-government uprising on February 28, 1947. I enjoyed sitting under the pagodas and watching kids and families play in this oasis in the city.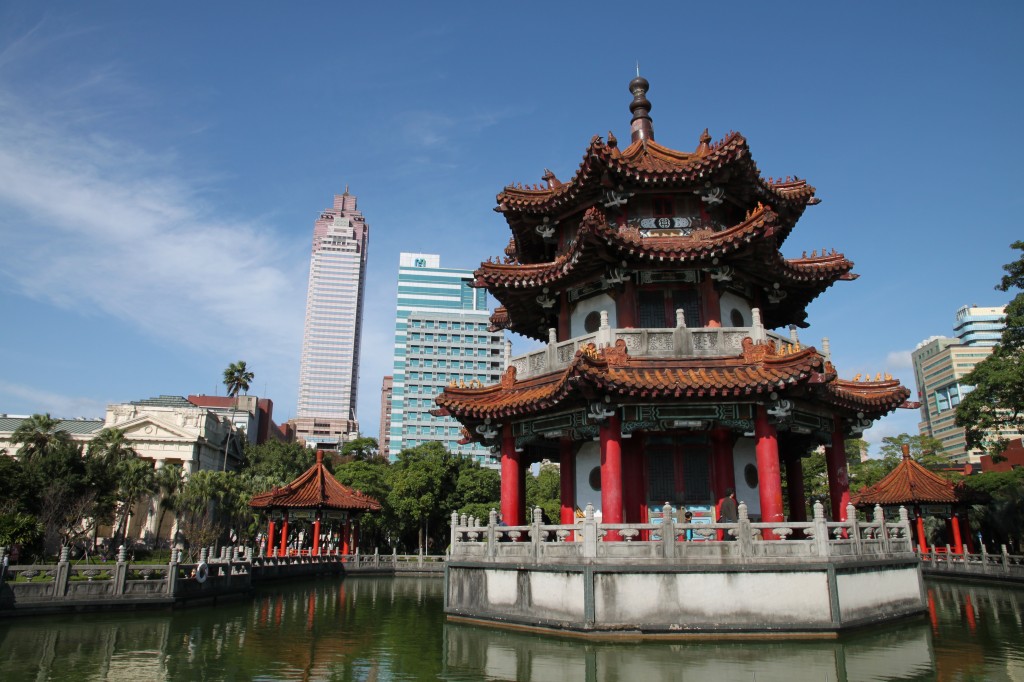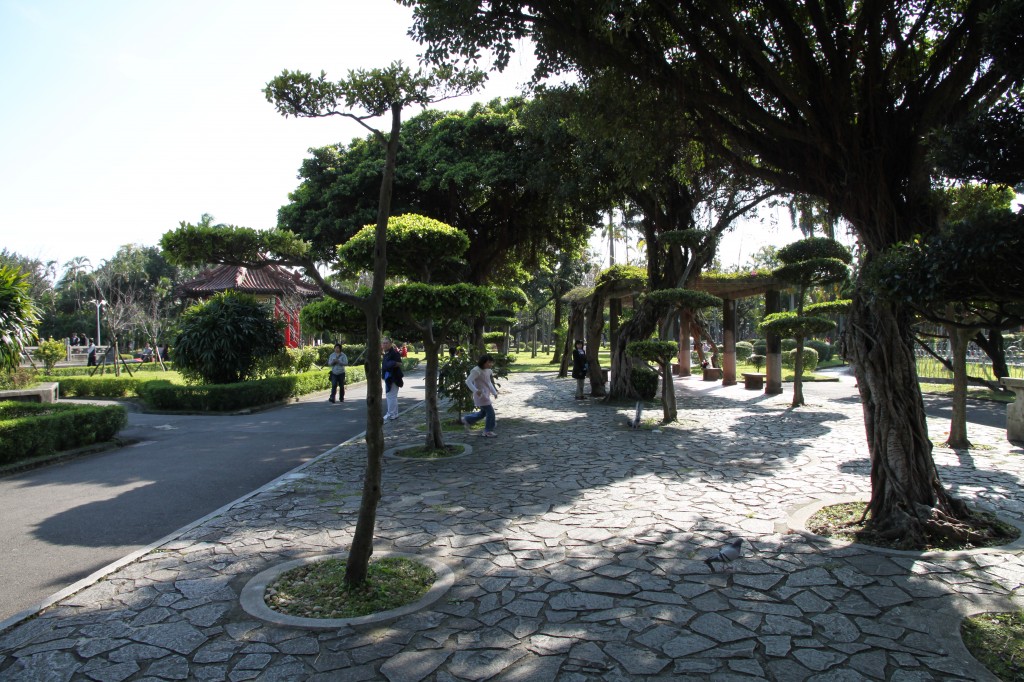 Next, take a stroll though the Dihua Street Market. This market originally sold traditional Chinese medicine but now sells a variety of things including candy, dried fruit, nuts, dried fish, and dried meat. This market is very popular with people shopping for supplies for Chinese New Year and because I was there during the weeks leading up the holiday, it was packed. The vendors were eager to pass about samples and the mood was exciting and happy. This is also a good place to pick up souvenirs- I got two red Chinese lanterns.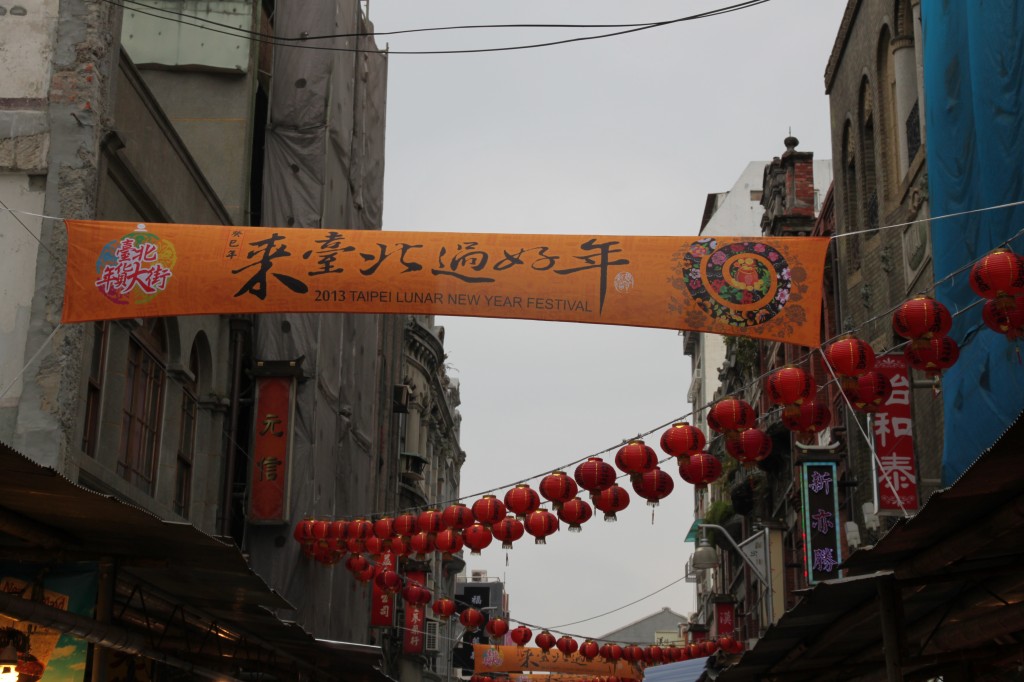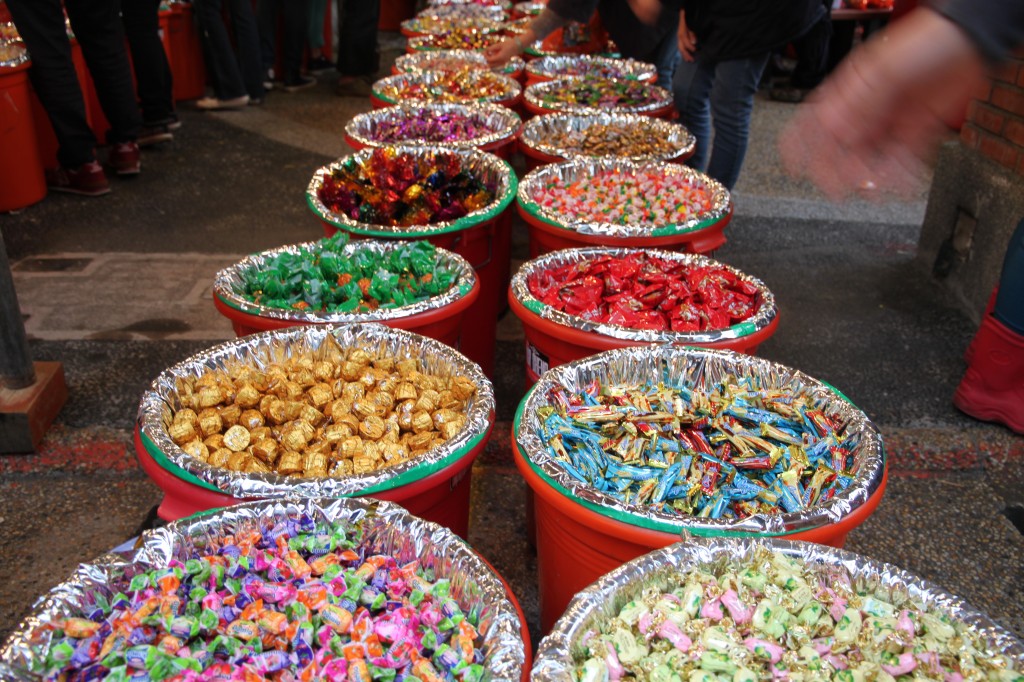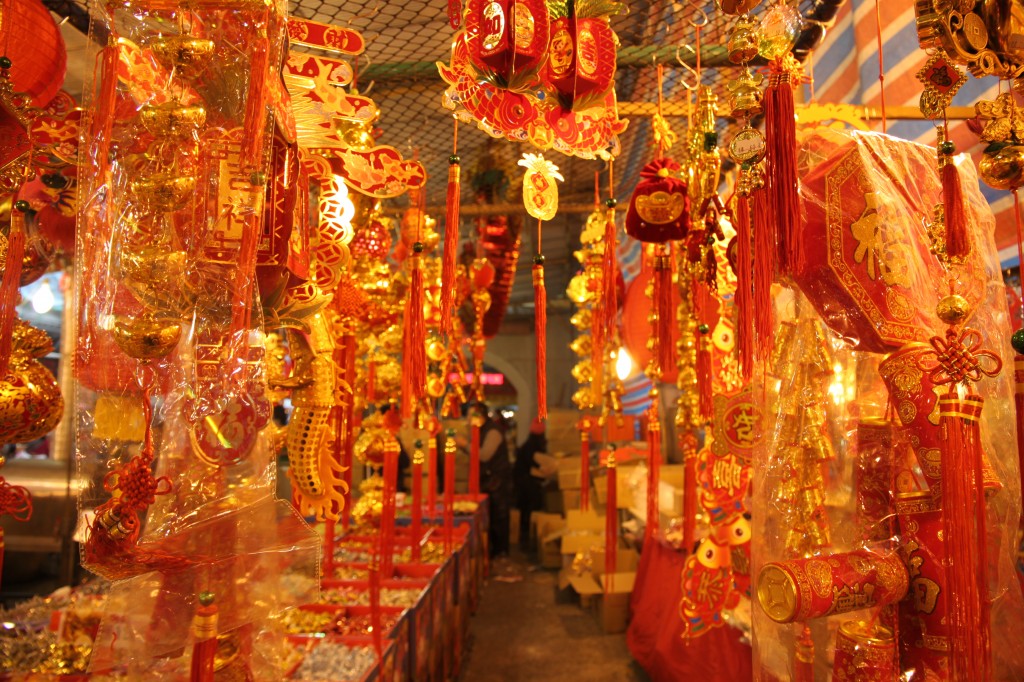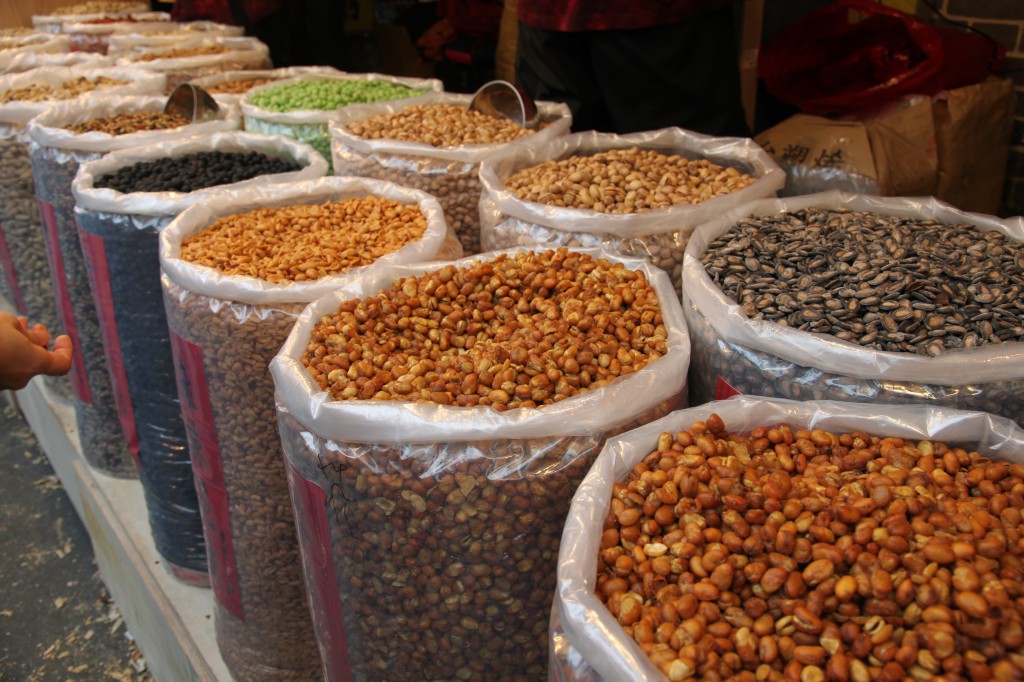 The National Palace Museum holds the largest collection of Asian art in the world and is considered the number one tourist attraction in Taipei. Honestly, I didn't go because ancient art really isn't my thing, but if it interests you at all set aside an afternoon to meander through the supposedly beautiful museum.
End your 48 hours in Taipei with something cultural- a show at NK 101. Called Formosa Fantasy: The Amazing Night of Taiwan and held in a converted film studio, the show combines traditional martial arts, modern dance, and comedy to tell the story of Taiwan and its people. The warehouse provides a quirky background and unlimited tea is served during the performance. There are English subtitles for the speaking parts which made it easy to follow along.
What would you do if you had a couple days to spend in Taipei?