Yonggungsa: Busan's Oceanfront Temple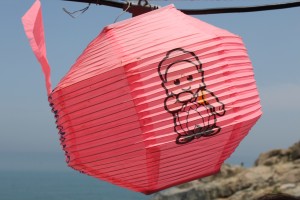 Contrary to what you may believe from my last post, my weekend in Busan did not consist entirely of beer and beaches. I also paid a visit to one of Busan's most famous temples, Haedong Yonggungsa. While most of Korea's Buddhist temples are built in the mountains, Haedong Yonggungsa is situated on the rocky shoreline outside of Busan's city center. Yonggungsa Temple was originally built in 1376 by Naong, an influential Buddhist teacher. Unfortunately, like so many things, Yonggungsa Temple was destroyed during the Japanese occupation and eventually rebuilt in the mid-twentieth century.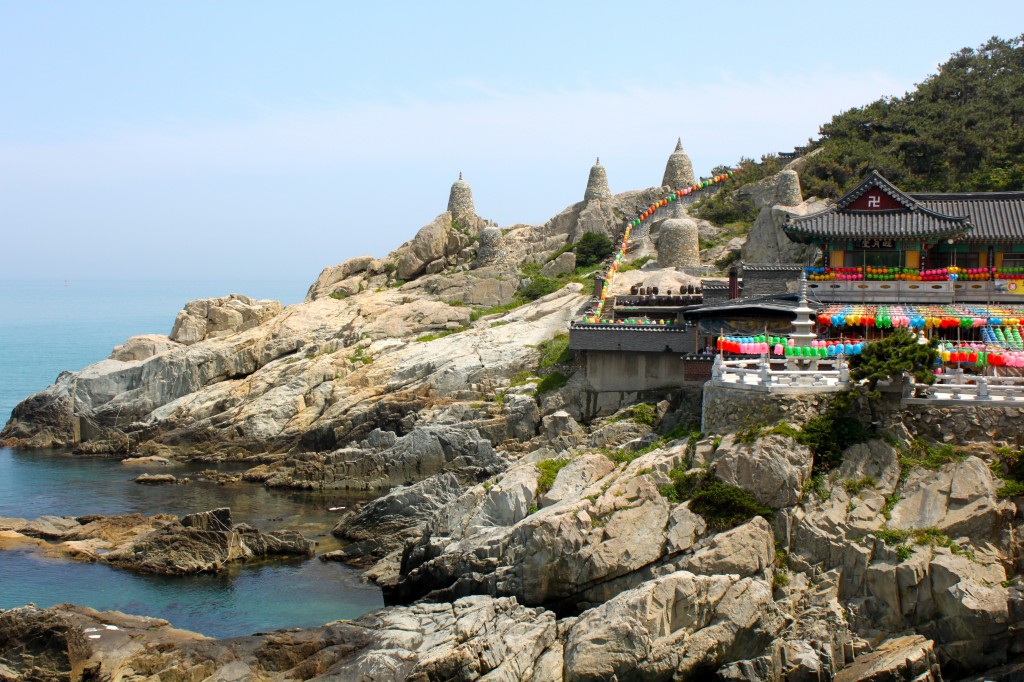 The temple complex is situated further down the cliffs, 108 stairs closer to sea level, 108 being a number significant to the Buddhist faith. The entrance to the temple is filled with hawkers selling everything from water bottles and silkworm larvae (a popular snack in Korea) to Buddhist prayer bracelets and scripts. Following them there are 12 large sculptures of animals representing the Chinese zodiac signs which line the sidewalk that leads to the aforementioned stairs.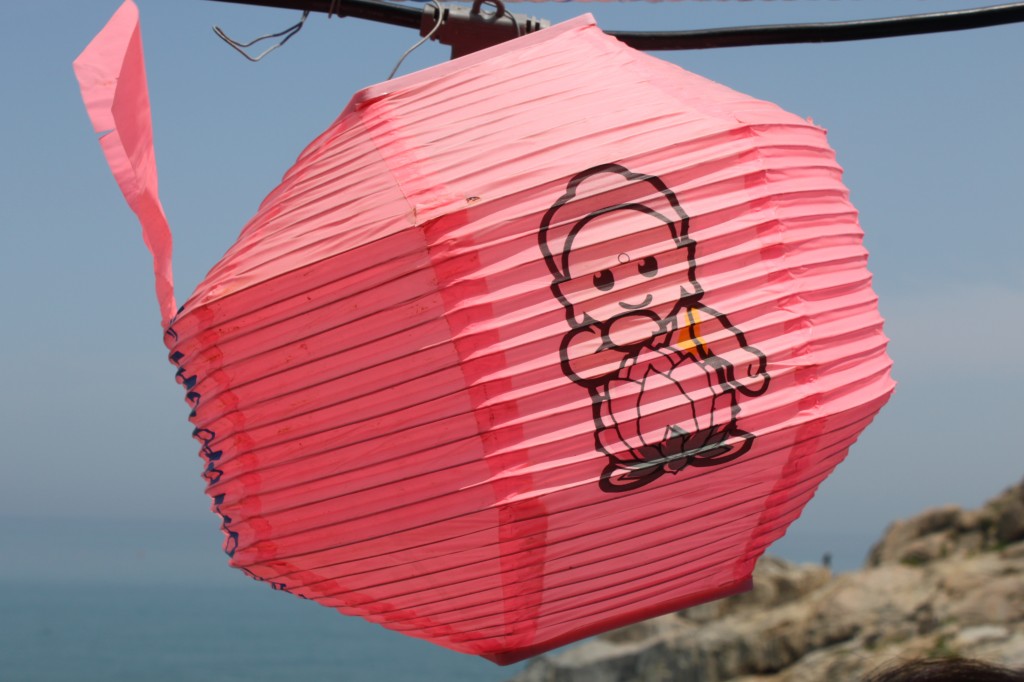 About halfway down the stairs I was able to sneak my first peak of the large complex. Beautifully situated on the cliffs overlooking the sea, I was instantly mesmerized. Adding to the beauty of Yonggungsa Temple itself were the thousands of colored lanterns hanging in honor of Buddha's Birthday that weekend.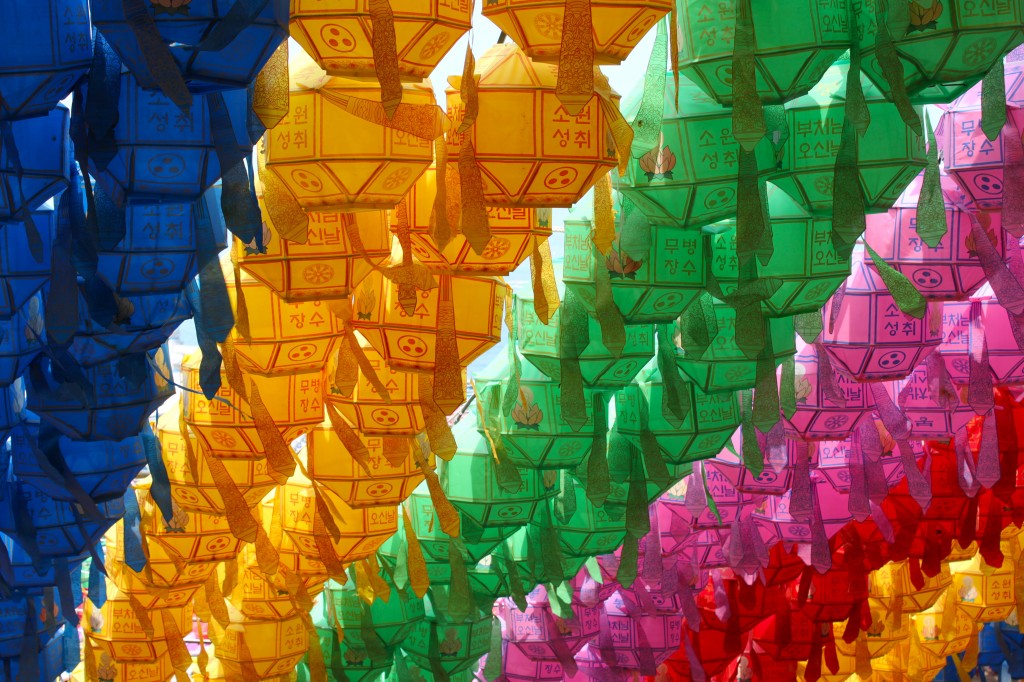 Veering off the main stairs you can walk out onto the rocks for a beautiful view of the entire temple and the sea. The main sanctuary is surrounded by Buddha statues, shrines, and a pagoda with four lions representing joy, anger, happiness, and sadness all of which are positioned facing the water.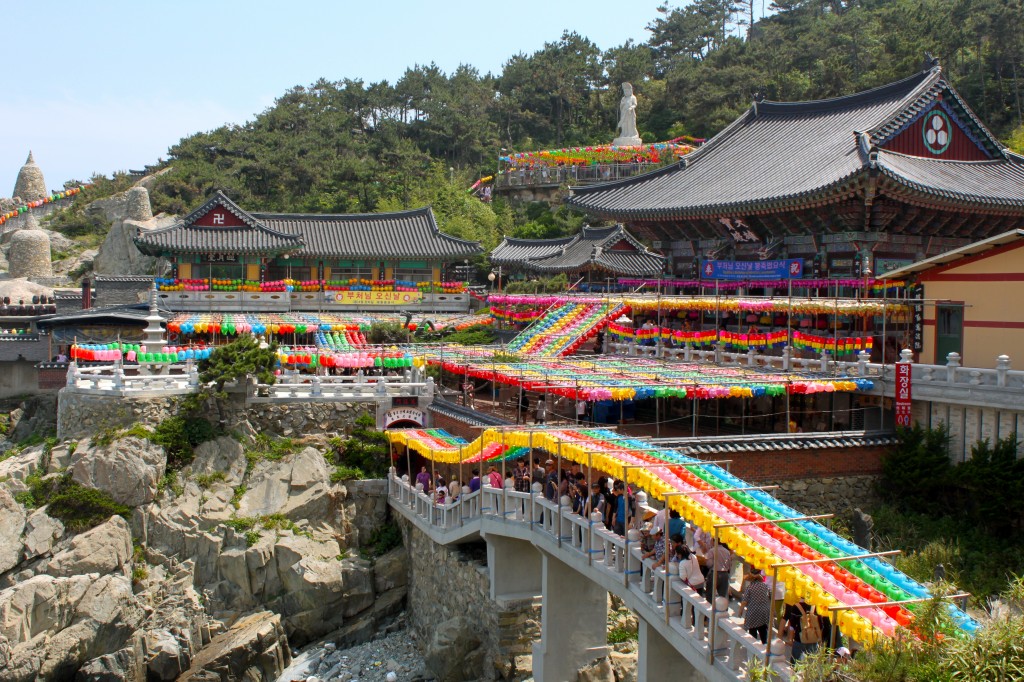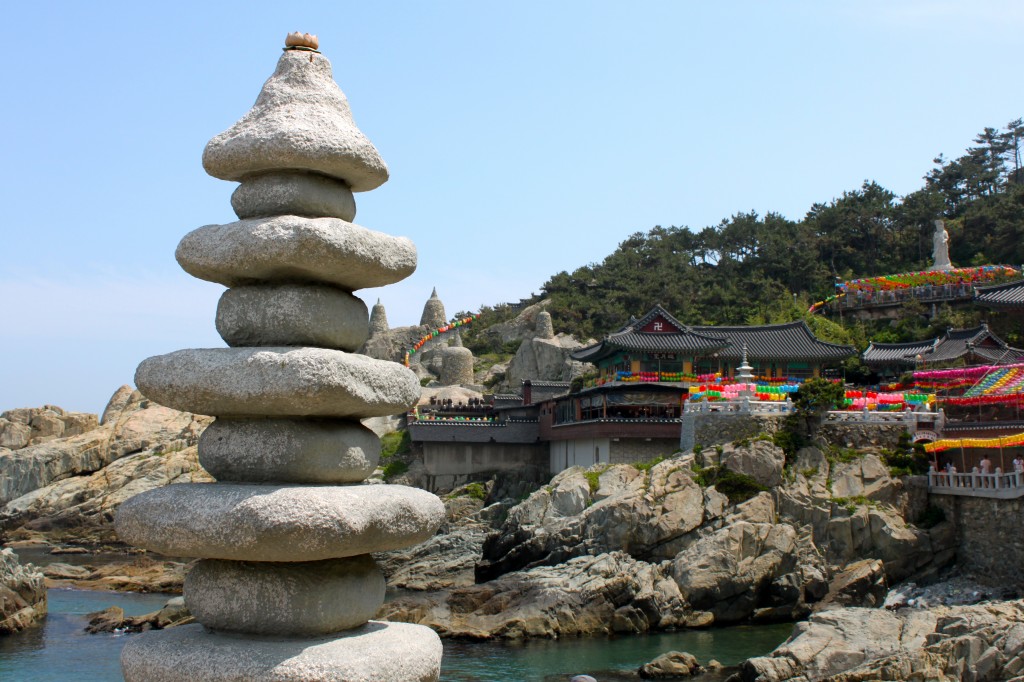 Once I'd enjoyed enough of the view I continued down the stairs and came upon a bridge. People were lined up on one side throwing coins toward a statue of a frog holding a bowl. I soon found out that legend says if you make a wish and your coin lands in the bowl then your wish will come true. As people around me struggled, my fourth coined plopped directly into the water of the frog's bowl. Unfortunately, my only wish was to make it, so I won't be reaping any additional benefits.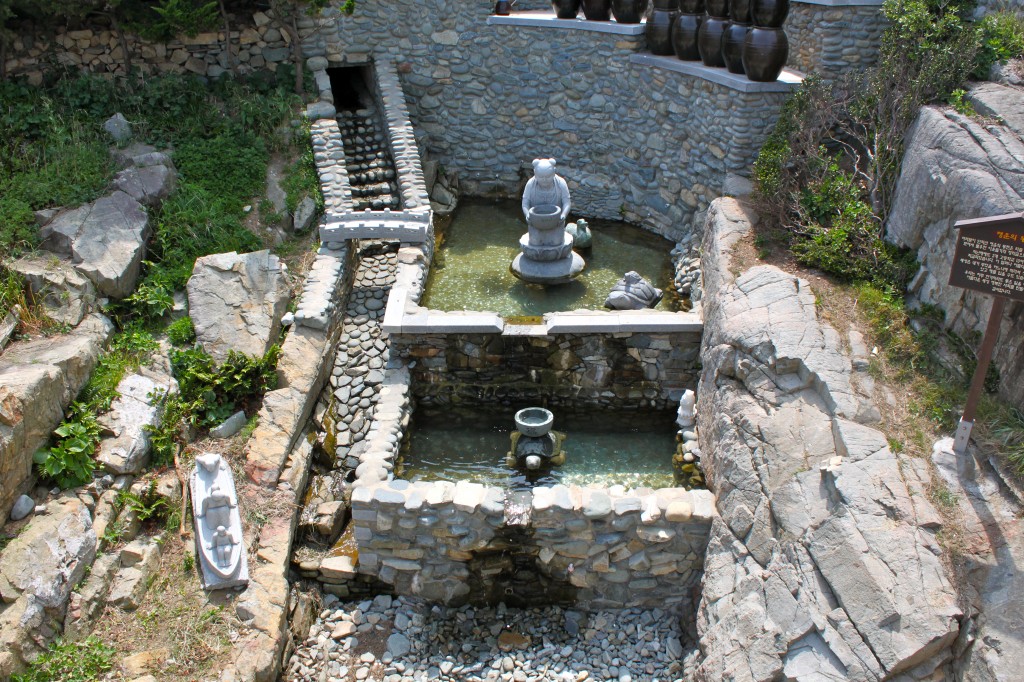 The main temple area was crowded with tourists and Buddhist worshipers alike, all excited about the holiday weekend. As others poured holy water over a small statue of Buddha, partook in a prayer service, and descended into an underground cave I stood staring out toward the sea in awe of the beauty and history of Korea. I took a few more snaps, admired the deep turquoise waves breaking on the rocks and started back up the 108 stairs, ready to check out another temple, and a little bit sad to be leaving behind the allure of Yonggungsa.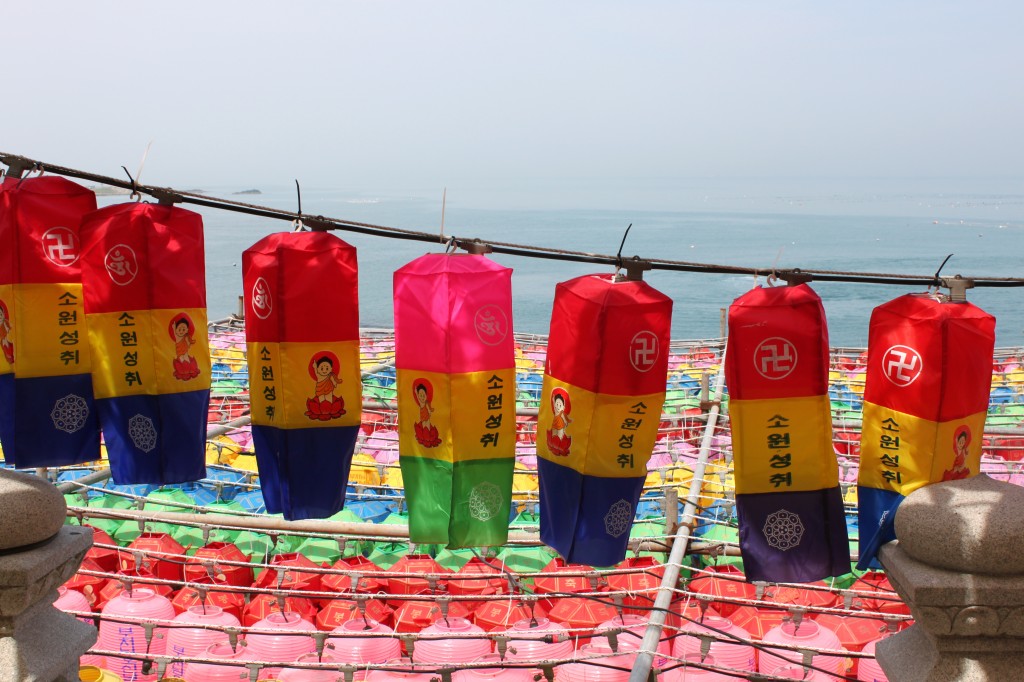 How to get there: The easiest way is to take a taxi. The subway line doesn't run out that far and the local bus (#181) drops you off on a highway about half a kilometer from the entrance. A taxi from Haeundae should run you about 10,000 won ($10US).
If you haven't already, please 'Like' Farsickness on Facebook and stay up to date on all my travels and posts! Your support is greatly appreciated.