What I Ate In…Singapore
This post isn't going to be quite as long as thought it would've been. When I planned a trip to Singapore I imagined 2 days of pure gluttony, moving from hawker center to restaurant to hawker center in search of the city's best eats. What transpired was quite different. With even the thought of food making me queasy, I was running away from hawker stands and restaurants. It wasn't all a loss though, I did still manage to get a couple good meals in and experience some true Singaporean hawker center culture.
1. Flavored xiao long bao at Paradise Dynasty
When I read Edna's post about Paradise Dynasty a month before I left on my trip, I immediately knew I would be making a stop there. Xiao long bao are a bit of an obsession of mine. I love the soft, thin skin of the dumpling and the way the thick, slightly sweet broth spills out when poked gently. There's something a bit magical about soup dumplings. All this means I had to try the flavored ones.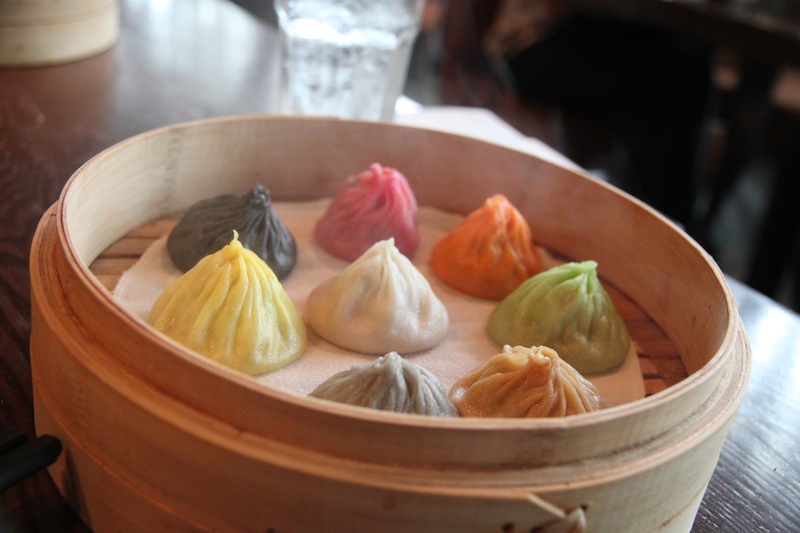 The flavored xiao long bao at Paradise Dynasty come in 8 flavors: original, ginseng, foie gras, black truffle, cheese, crab roe, garlic, and Szechaun. They are meant to be eaten in that order, with the stronger flavors at the end.
With the colorful dumplings staring up at me from the steaming basket, I couldn't wait to take my first bite. The original xiao long bao were delicious, just as good as any I've had from the infamous Din Tai Fun, and I was eager to try the creative flavors.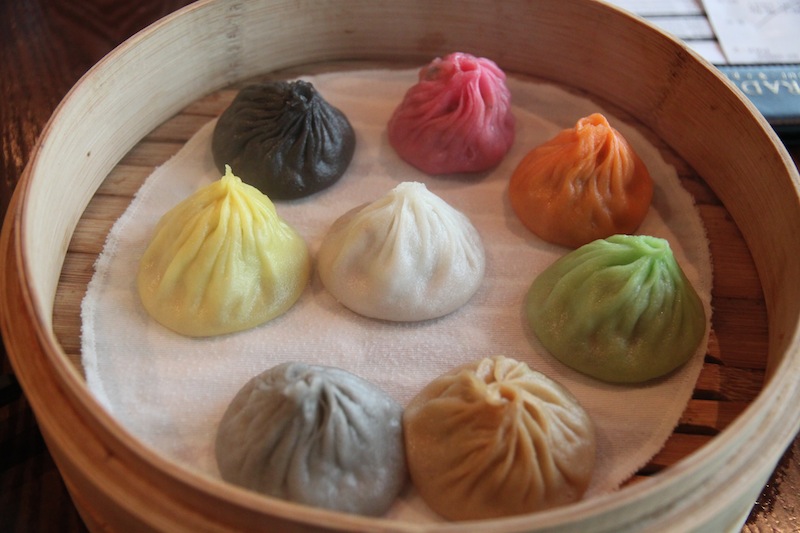 My favorites were the flavors on the least strong end of the spectrum: ginseng, foie gras, and cheese. I felt that these still allowed the traditional flavor of xiao long bao to shine, but added a little something different. The others were a little too strong for my liking. At one point I felt like I was eating a mouthful of strong mushrooms instead of a dumpling.
Overall, the flavored xiao long bao at Paradise Dynasty were a fun spin on a Chinese dim sum classic. I would definitely return to Paradise Dynasty, the rest of the menu looked fantastic. And the air conditioning was welcome.
2. Wanton Mee at Lavender St. Hawker Center
Much to my luck, there was a very great hawker center located very near to my hostel. Hawker centers are an important part of food culture in Singapore. Originally started as a way to bring low cost food to many people, these centers are now home to some of the best food in the country.
If you're wary of street food, don't be of hawker centers in Singapore. These complexes are clean and well managed, owned and operated by one of three government entities. At most hawker centers you order your food from a stall, and it is delivered to your table. After sitting down, another person will take your drink order. It's extremely simple and a good meal will be well under S$10.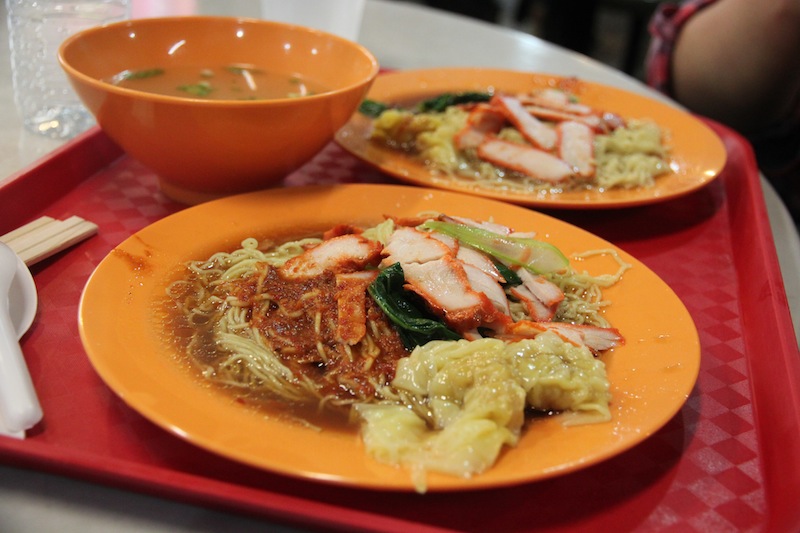 After a long day of sightseeing I made my way to Lavender Street Hawker Center and pulled a classic Singaporean move. I was unsure of what to eat, so I made my way to the stall with the longest line. Here I found wonton mee, or dumpling noodles. Thin, yellow noodles were served with a slightly spicy sauce and topped with char siew, or barbecued pork and dumplings. I slurped mine down quickly at a table with other satisfied patrons.
Unfortunately my list of what I ate in Singapore ends at 2. I did eat a couple of other meals. Mostly Nutella on tost and an overpriced chicken breast and potato salad in Clarke Quay, but these two really stand out. I count on being back in Singapore and eating non-stop sometime in the future!