Sightseeing in Singapore (While Sick)
On my last day in Manila I woke up with the chills, body aches, nausea, and a general hatred of my body for failing me at such an important time. I had important plans. Plans that involved eating my way around Manila (and hopefully trying a balut egg) that day and then eating my way around Singapore for the next 3. Instead, I managed to choke down a Subway sandwich at the Mall of Asia and spent the next 3 days trying to avoid the smell or sight of food in Asia's foodie capital.
While this was somewhat devastating, I was still able to enjoy some of Singapore's other fine qualities.
View at the Marina Bay Sands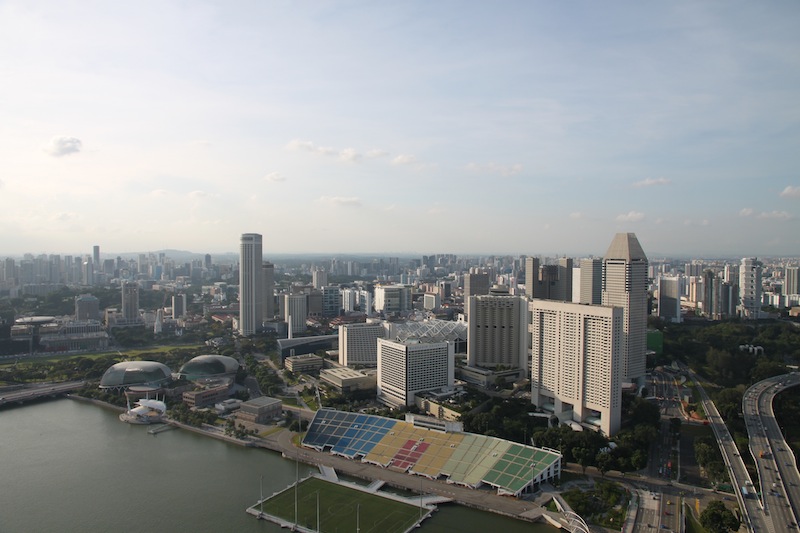 While I wasn't able to tread water in their magnificent infinity pool (damn you, backpacker budget!), I still managed to catch a great view from the top of Singapore's Marina Bay Sands hotel. Admission to the SkyPark Observation Deck costs S$20, which may seem steep but is pretty comparable to similar observation platforms around the world. And this is Singapore, so really, what did you expect? Tara and I went in the late afternoon and spent a few hours gazing at the city below as the sun made its slow descent and the skyline's bright lights were turned on.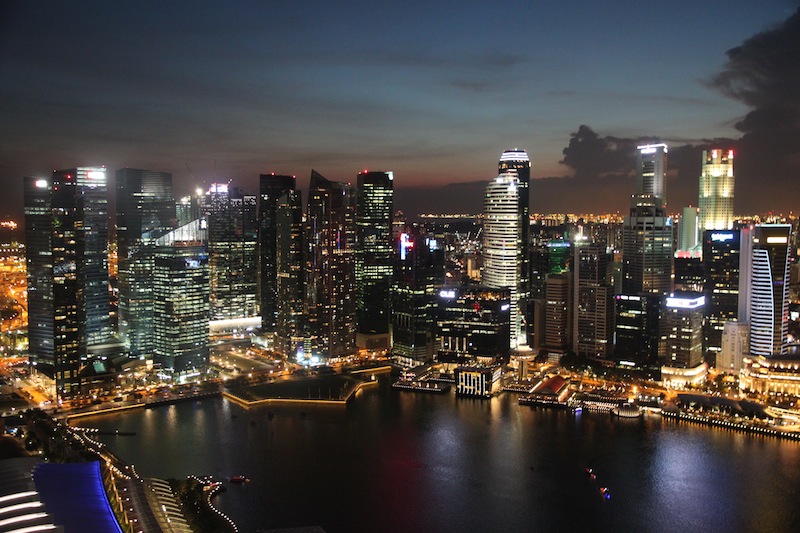 Gardens by the Bay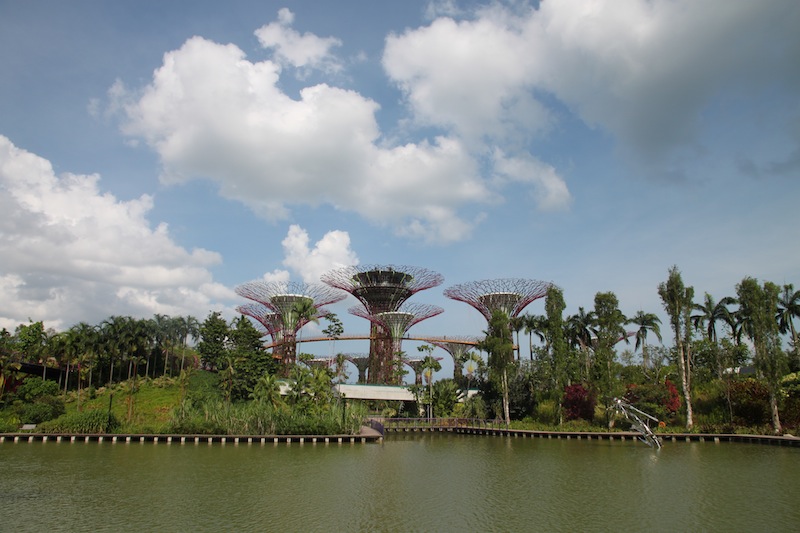 Located next to Marina Bay Sands, these gardens are distinguishable by their very weird looking trees. Called Supertrees, they are actually vertical gardens that help the gardens function in many ways. Admission to the main gardens is free (you have to pay for some of the special areas), and it is a nice place to walk around, even if you have to stop every five seconds to catch your break like me. There are models of many traditional types of gardens from around the world, and a lot of shade so you can quickly escape the overbearing Singapore sun for a few minutes at a time.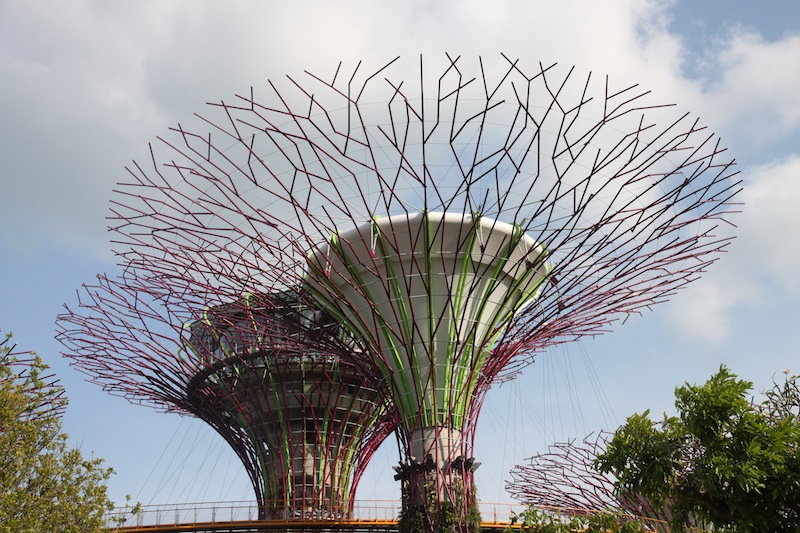 Little India
Little India was memorable for two reasons. The first being that almost everyone there was an Indian man. This may seem expected considering the area of town is called Little India, but honestly, about 98% of the people milling about were men, mostly with dad jeans and 90s moustaches. It was surreal. The second reason Little India deserves a mention? S$5 eyebrow threading. Enough said.
Chinatown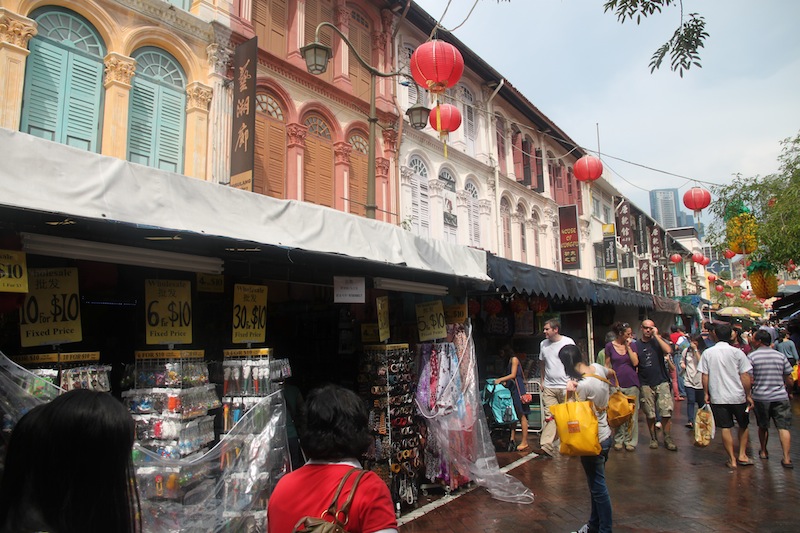 Next on our tour of immigrant communities was Singapore's Chinatown. Most of the streets right around the MRT station are filled with cheap souvenirs and overpriced restaurants, but the juxtaposition of English colonial architecture painted in pastel hues and Chinese signs made for a nice photo walk.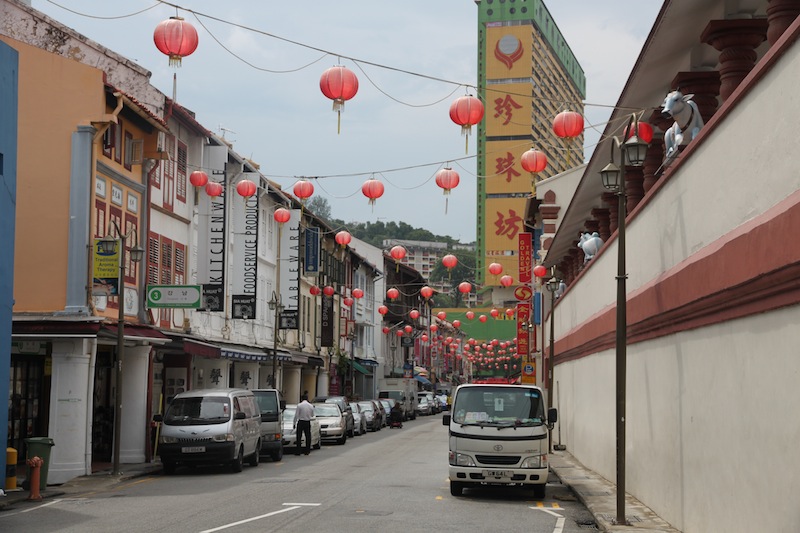 Clarke Quay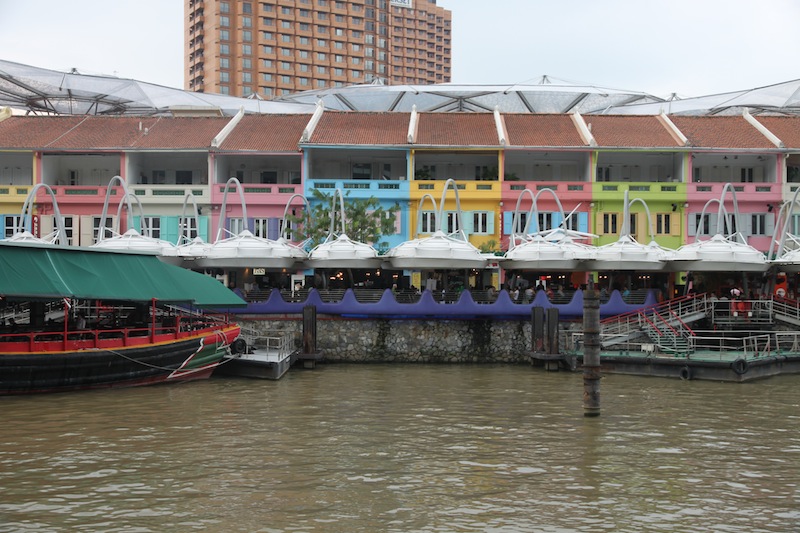 By the time I got to Clarke Quay on my last evening in Singapore I had a high fever, couldn't see straight, and was hacking up a lung but I was still impressed by the cuteness of Clarke Quay. It's obvious that this area of town is pretty popular with expats and travelers as most of the restored warehouses along the river are home to foreign restaurants (there was even a Hooter's) and pubs, but it still managed to keep a bit of a historic feel to it.
I really felt like I could Singapore. I immediately felt like it was a city I could live in. Clean and orderly, there was still a feeling of excitement and a sense of character despite the rules that are always mentioned. For Asia, it was incredibly multicultural and it wasn't surprising to hear 3 or 4 different languages being spoken around you on the MRT.
What would you like to visit most in Singapore?