Flashback Friday: A London Photo Essay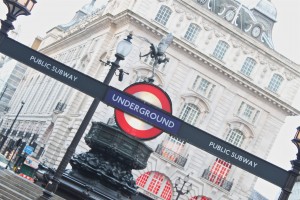 I love London. I don't know where the love comes from, really, as I've only spent just over a week there on two separate occasions. But, for the past couple of years I've felt a strong desire to make London my next home. The Olympics and the spotty coverage I've been able to catch as a TV-less American in Korea have only reignited this almost impossible longing. The culture, history, and multicultural community are just some of the reasons why London sticks out to me as a great city in which to live and why it is so deserving of this chance to shine in the international spotlight. For this Flashback Friday I'll be posting a few of my favorite photos from my time in London to create a London photo essay. While I cross my fingers that someday I'll be able to call this city home, even for just a little while.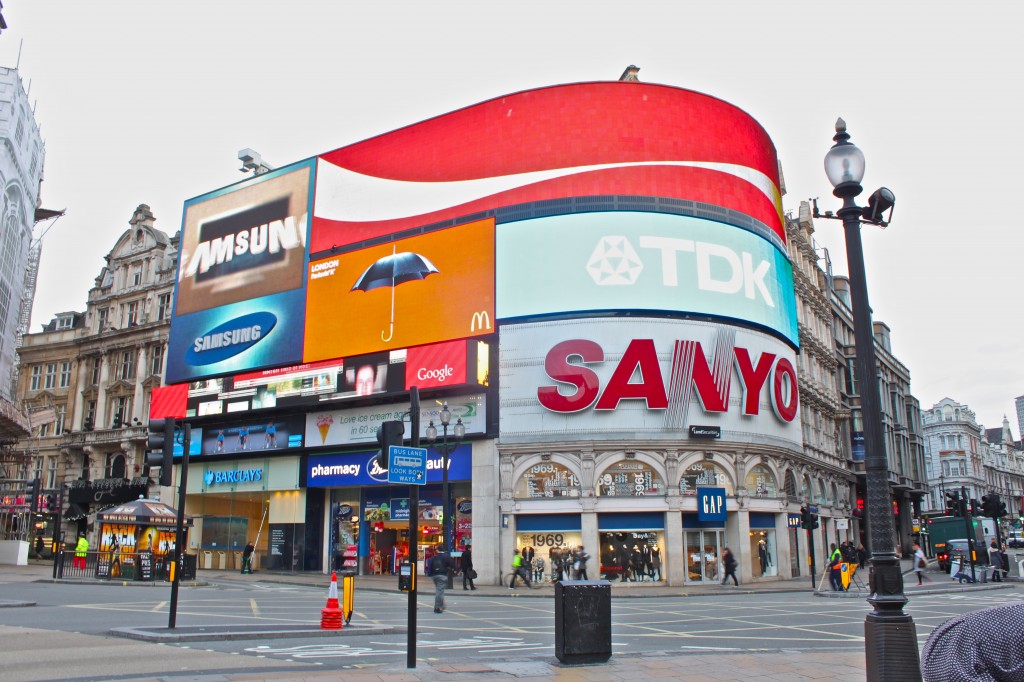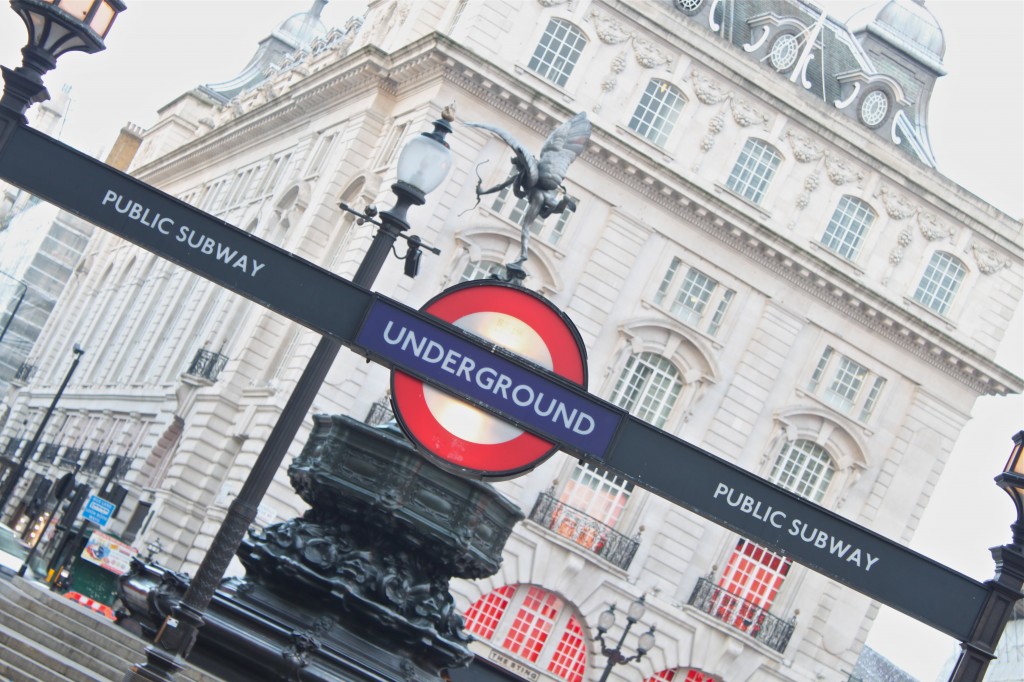 Picadilly Circus, bustling with people at night, was incredibly quiet on this cold Monday morning. It was a nice place to take some photos and sit and warm up my hands for a few minutes. There's something about being in the middle of a city that is exiting. Picadilly Square holds that excitement, even when devoid of people.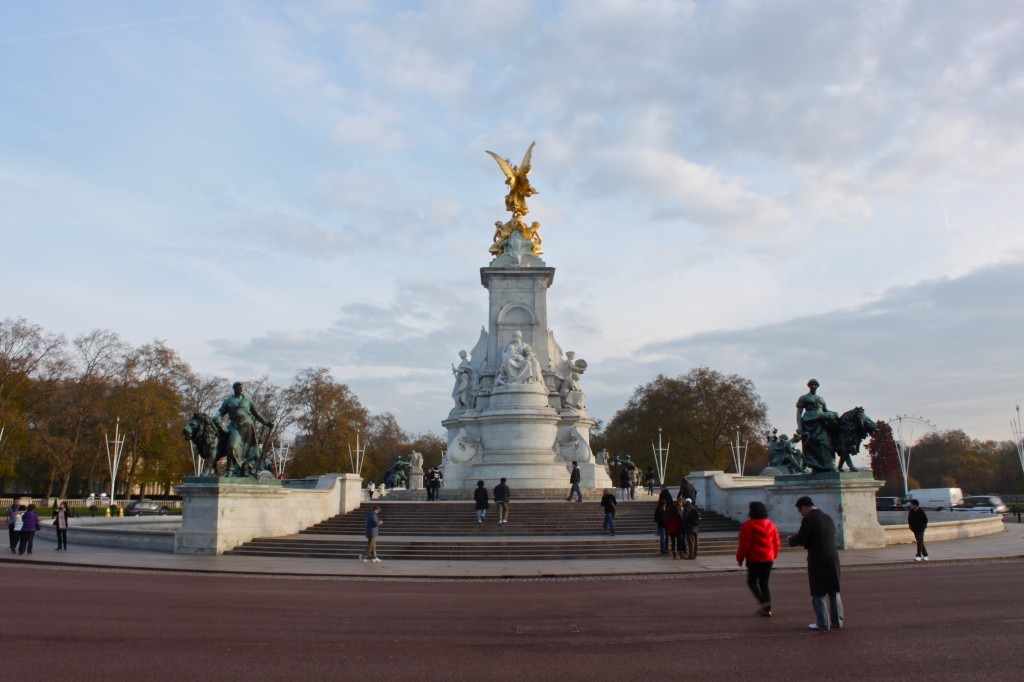 Buckingham Palace was crowded with tourists and news crews during my visit. William and Kate had just announced their engagement the week before and royal fever was in full swing. Luckily, I started my day incredibly early (by tourist standards anyway) and was able to beat a lot of the crowds. This statue of Queen Victoria is one of my favorites in London.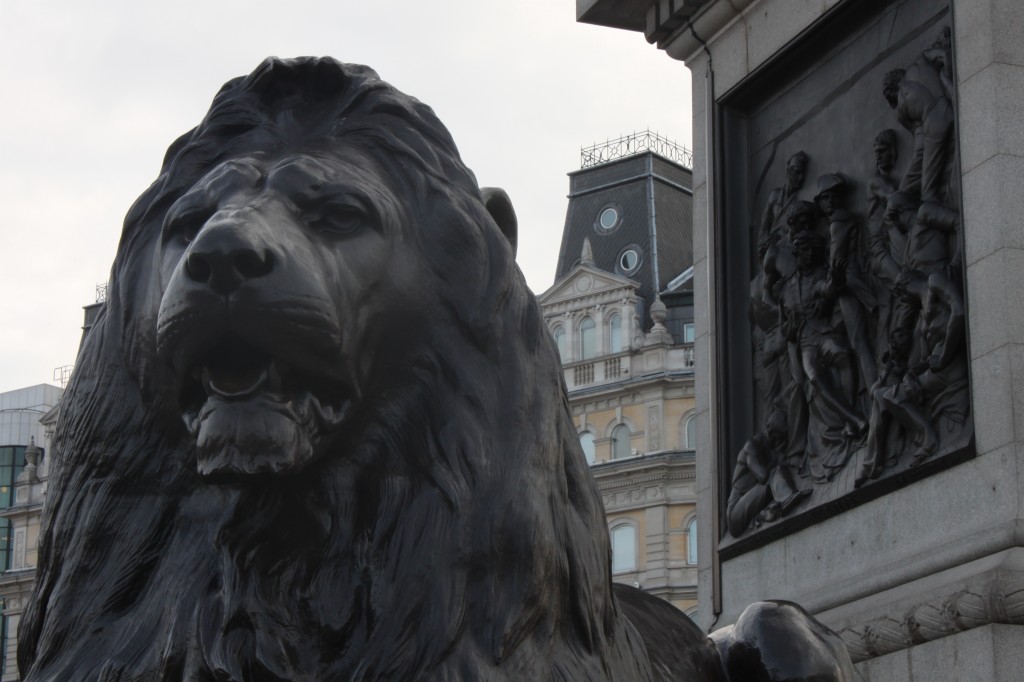 My first real international travel memories are of Trafalgar Square. I was 12 years old and visiting my penpal. We went in to London for the day with her father. I can remember eating a delicious turkey and avocado sandwich (I'll never forget food) and then feeding the pigeons and climbing on the lion statues. I didn't climb on them this time but it was fun going back to a place 13 years later, with a much different perspective on the world.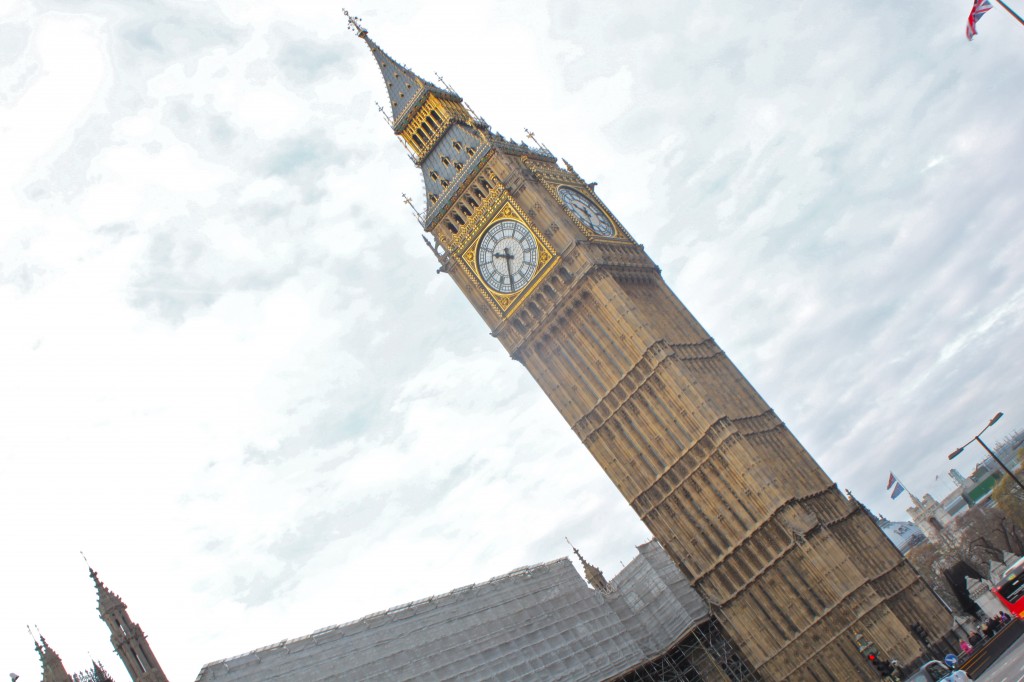 The infamous "Big Ben" clock tower. I always get intimated when shooting famous landmarks. So I went angled on this one.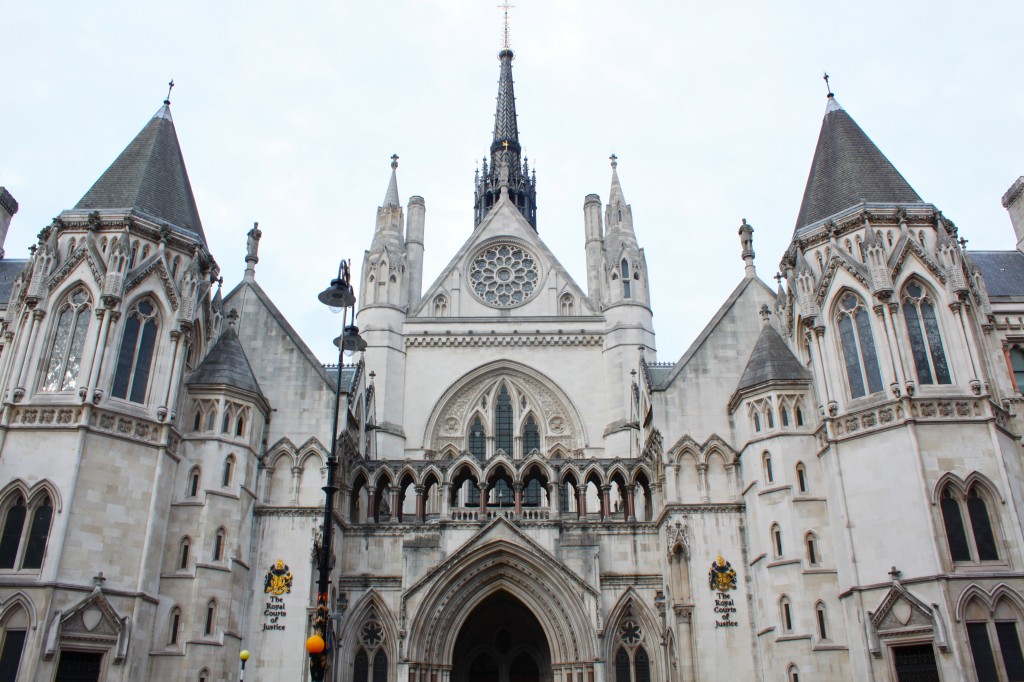 The Royal Courts of Justice building is magnificent, looking more like a cathedral than a courthouse. But I guess it's fitting for a country where the lawyers where gowns and wigs!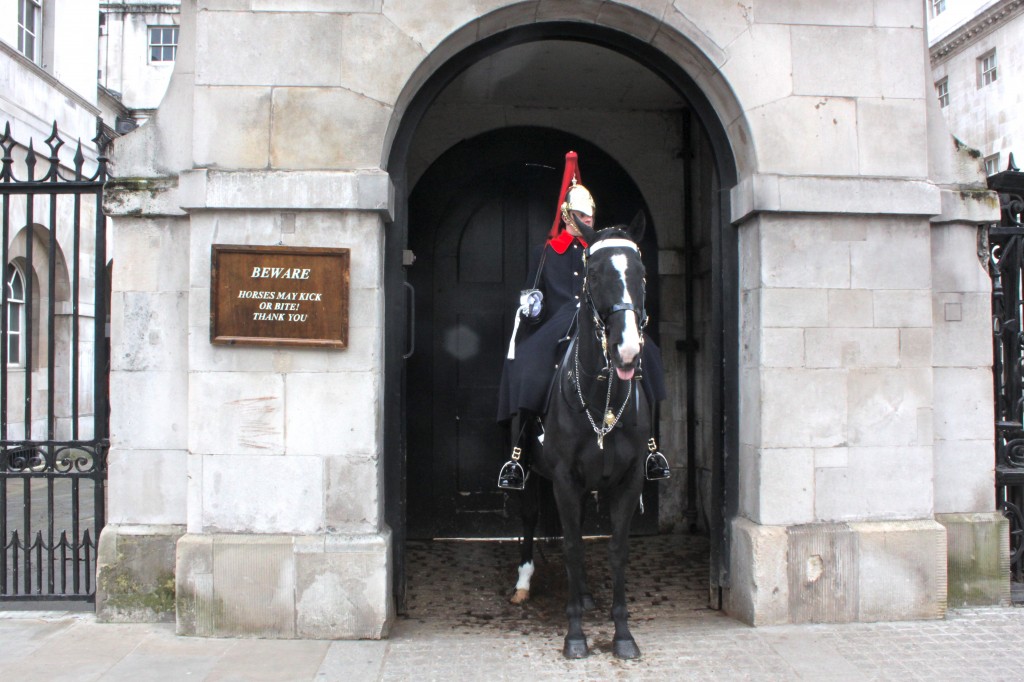 The Queen's horses may bite. As an American, anything with royalty is slightly fascinating. It doesn't seem completely real to me, that someone is actually a queen, king, prince, or princess.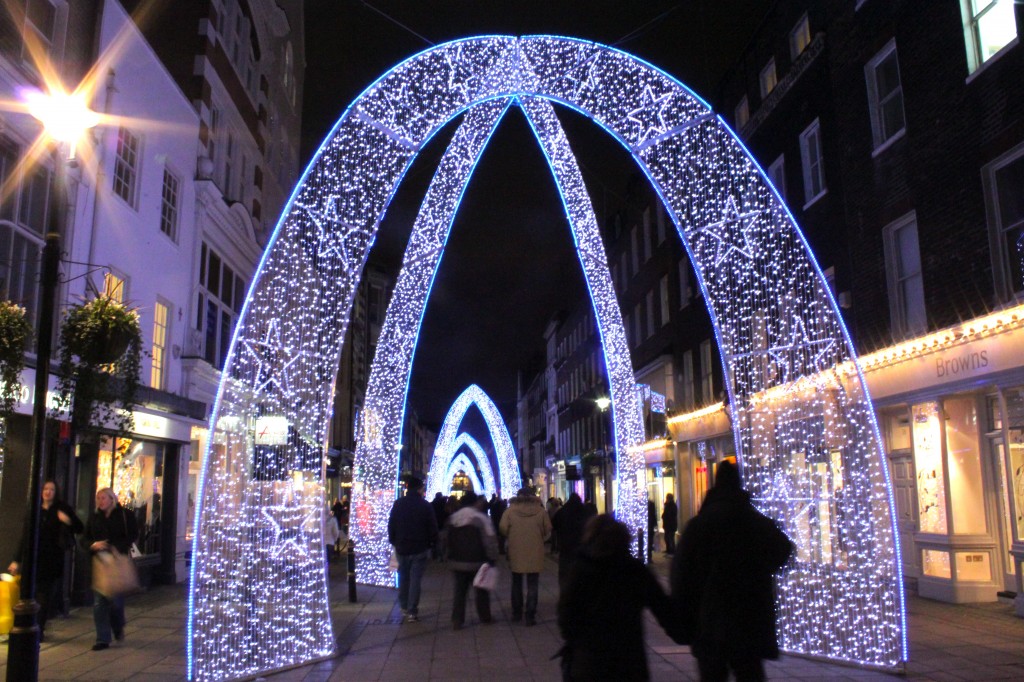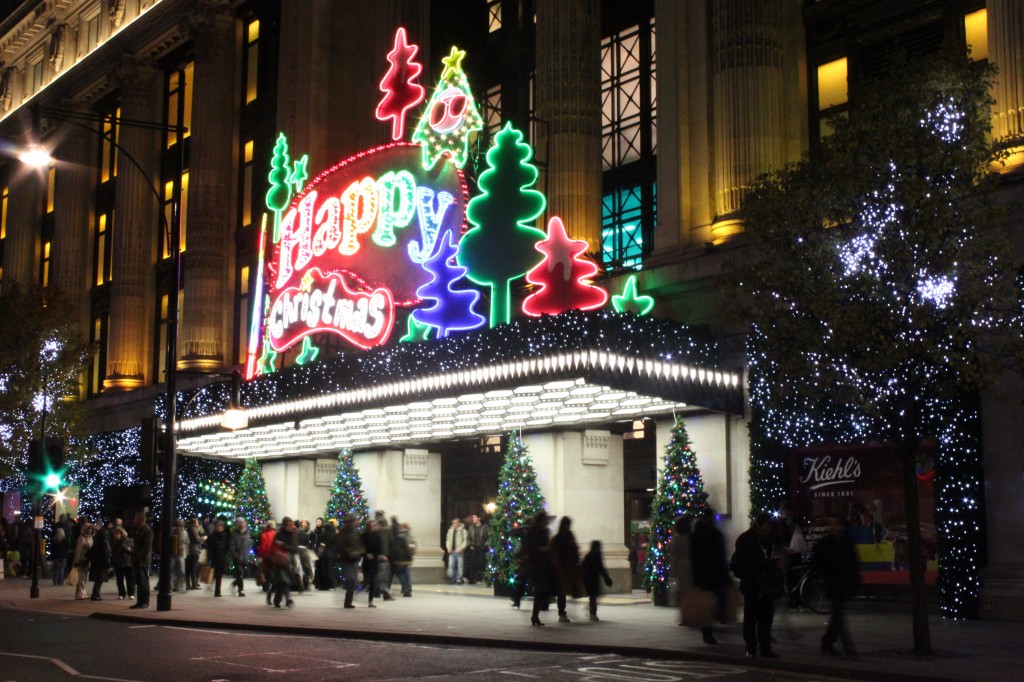 I was in London during the week of American Thanksgiving and everything had already been decorated for Christmas. The city was lit up beautifully and I enjoyed many nighttime walks (okay, early evening, the sun started setting around 4!) trying to find my favorite display. The weather was particularly cold that week and lent to the holiday feeling.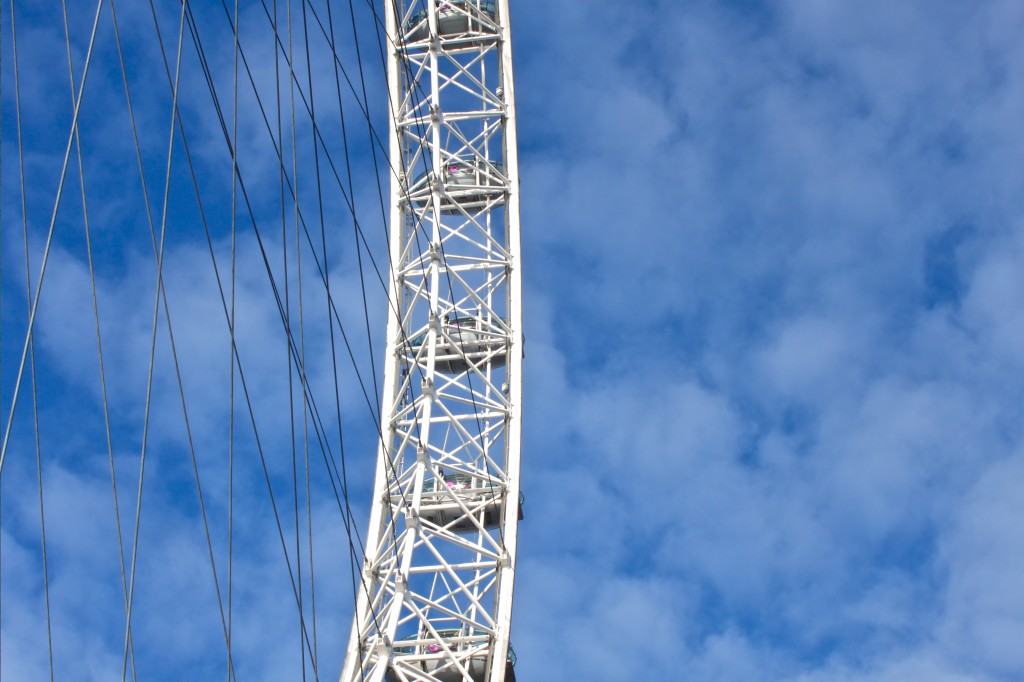 I'm not a fan of ferris wheels but the impressive London Eye drew me in and I shelled over what felt like big bucks for a ride. More impressive to me than the view (which I felt wasn't that great, and looked smudgy through the dirty windows) is how the Eye has transformed the London skyline.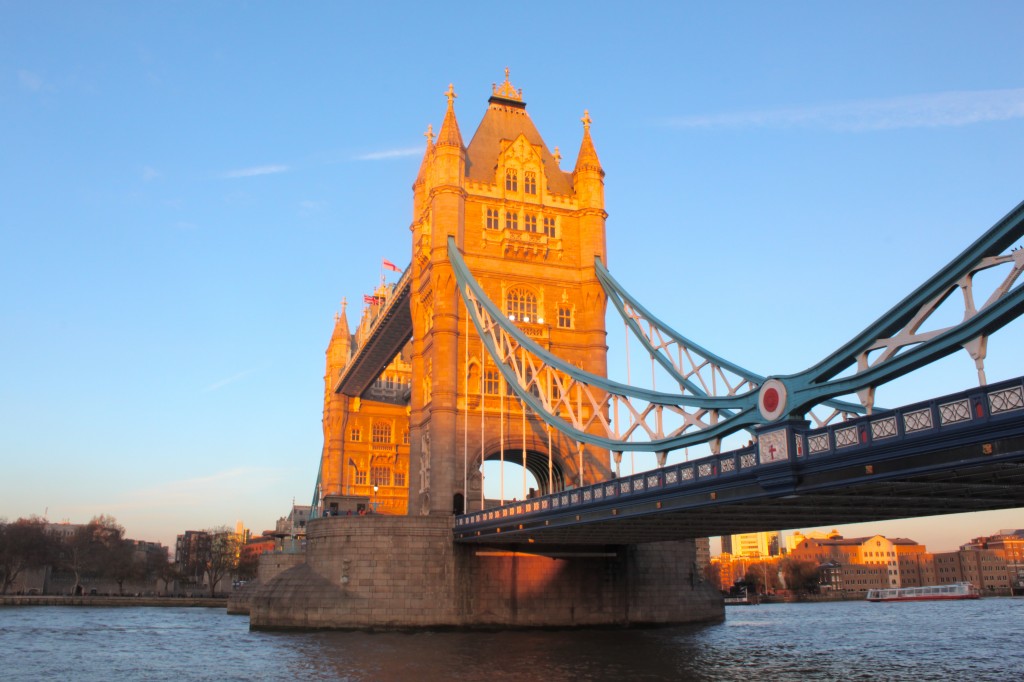 I spent the rest of the day wandering along the south bank of the Thames. By the time I got to the Tower Bridge the sun was starting to set on my last night in London. I was sad to be leaving this wonderful city (and my friends), the perfect golden hour in this beautiful part of town put a smile on my face.
Do you love London? What do you think makes a city great? Which is your favorite photo from this London photo essay?
If you haven't already, please 'Like' Farsickness on Facebook and stay up to date on all my travels and posts! Your support is greatly appreciated.