Hampton Court Palace is a royal palace built in the early 16th century for Henry VIII. Located in Richmond, a few miles from my flat, it was a great place to explore on a sunny Sunday. Thomas Wolsey, Archbishop of York, took over the property in 1514 with the goal of creating a lavish palace. The palace was expanded upon over the years and includes both Tudor and Baroque styles. George II was the last monarch to live at Hampton Court Palace. Since 1760, the palace has been restored and today it is open to visitors.
Standing next to the River Thames, Hampton Court Palace is an enormous structure with a lot of intricate details that made it an interesting building to photograph. A free audio guide is included with the entry fee which was critical for someone like myself who hasn't studied English history since an AP European history class over 10 years ago. Here are some of my favorite photographs of Hampton Court Palace and some fun historical facts.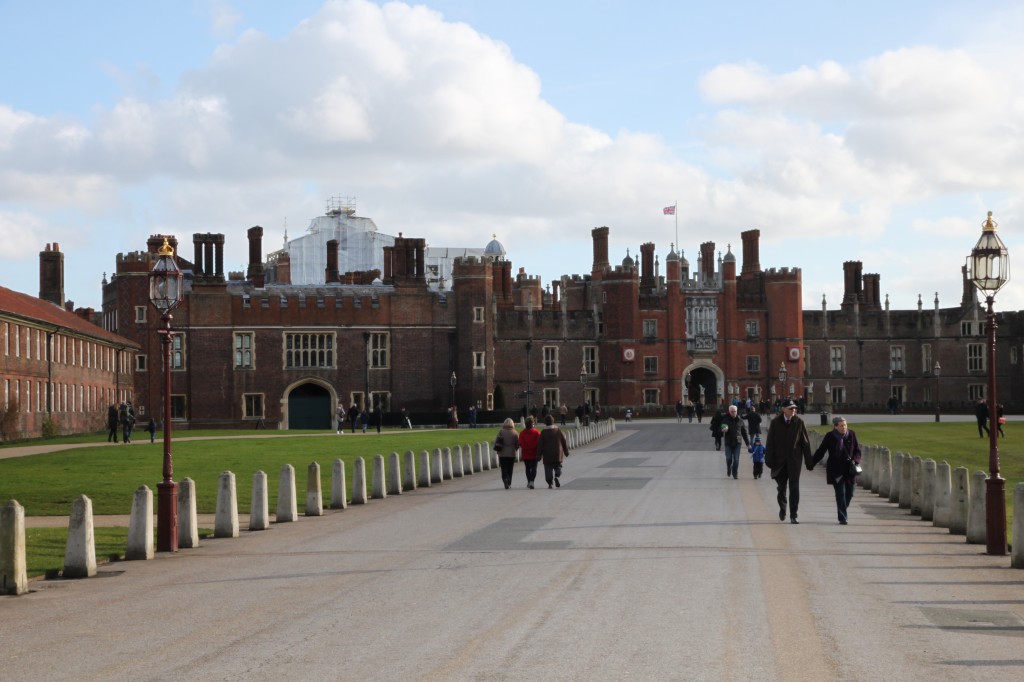 Henry VIII, the second Tudor monarch, was arguably the most famous inhabitant of Hampton Court Palace. Henry was known for his large figure (both in height and width) as well as his charisma, intelligence, and his six marriages, one of which was the basis for the separation of the Church of England from the Roman Catholic Church.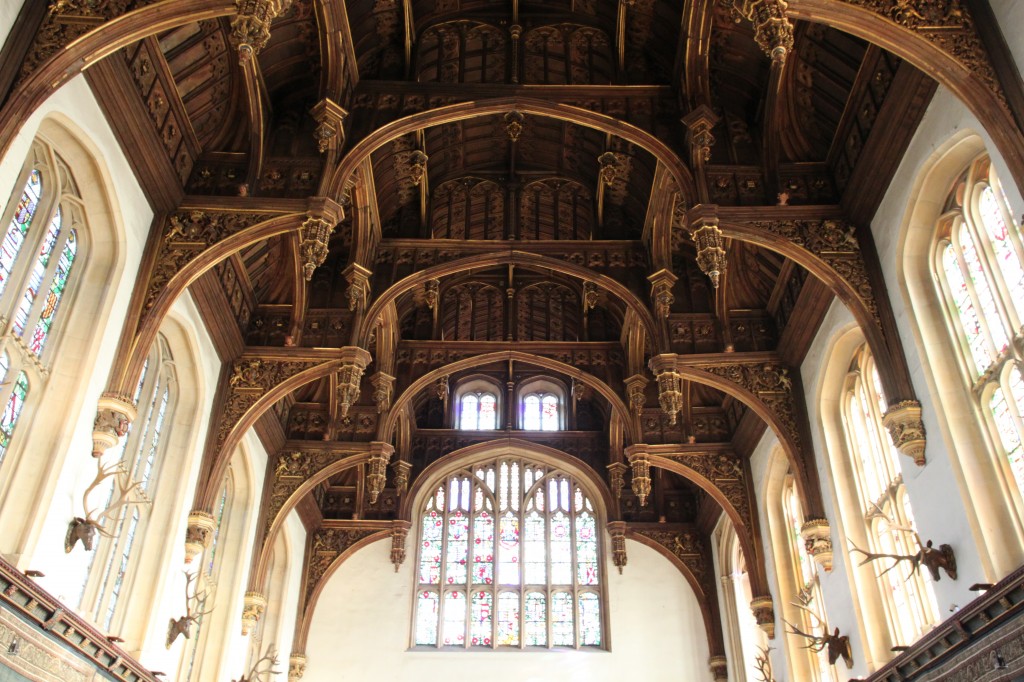 William of Orange, also known as William III, ruled alongside his wife Mary in the late 17th century. William and Mary began a large project to rebuild Hampton Court Palace in the Baroque style of Versailles. About half of Henry VIII's Tudor palace was destroyed, including the Henry's state rooms and private apartments.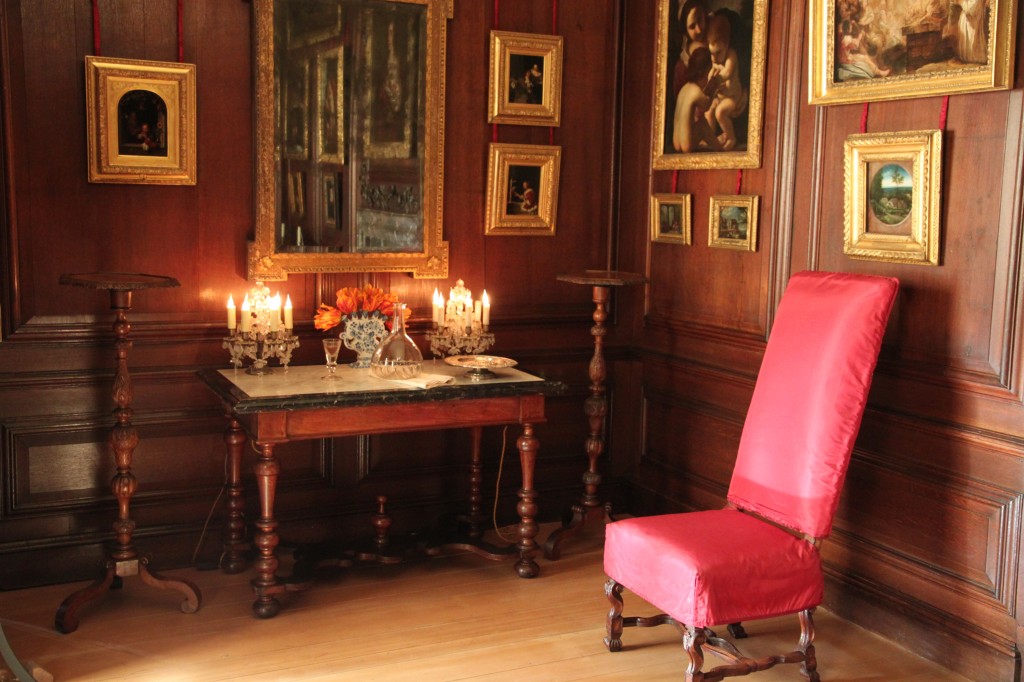 The Great Hall and private rooms of William and Mary are not the only great discoveries of Hampton Court Palace. As you pass through the halls from one area to another, it is possible to see impressive art works from the Tudor and Stuart periods.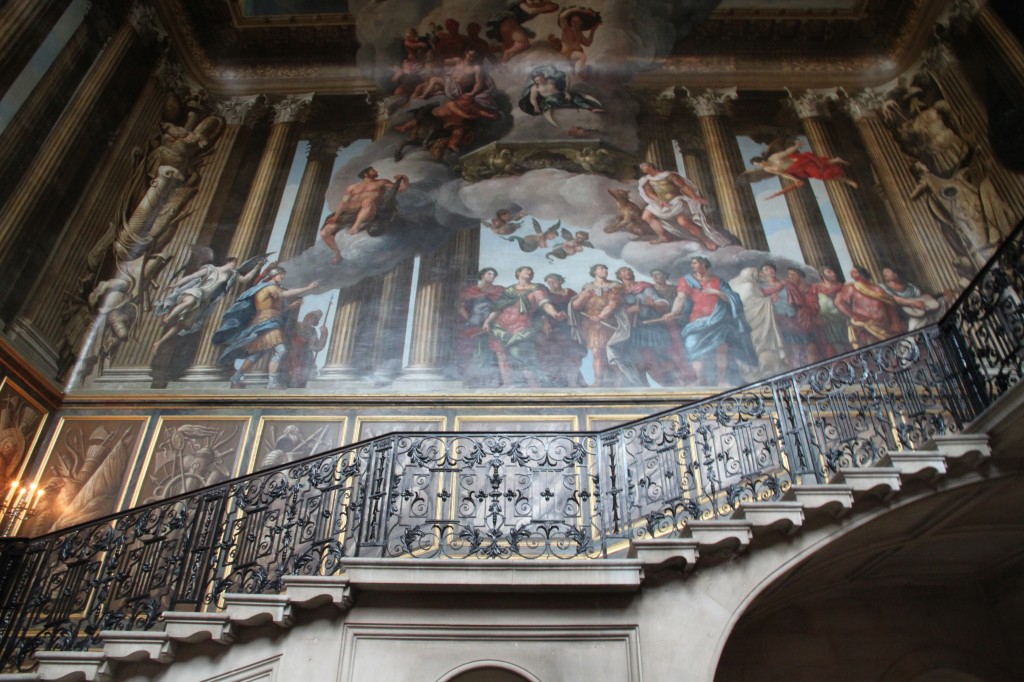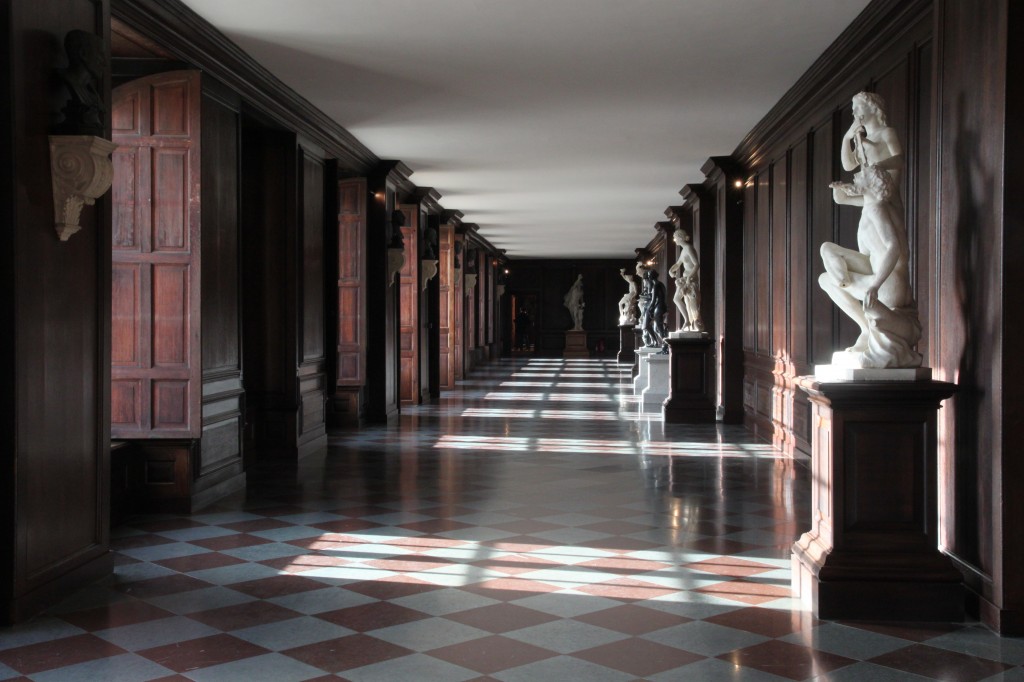 The gardens of Hampton Court Palace today are all in the grand style of the late 17th century. None of Henry VIII's gardens remain today. The main grounds were designed by Sir Christopher Wren and features there avenues in a crow's foot pattern that stretch out to a large canal, known as the Long Water. The gardens were designed by pupils of Louis XIV's gardener and the Versailles influence is notable.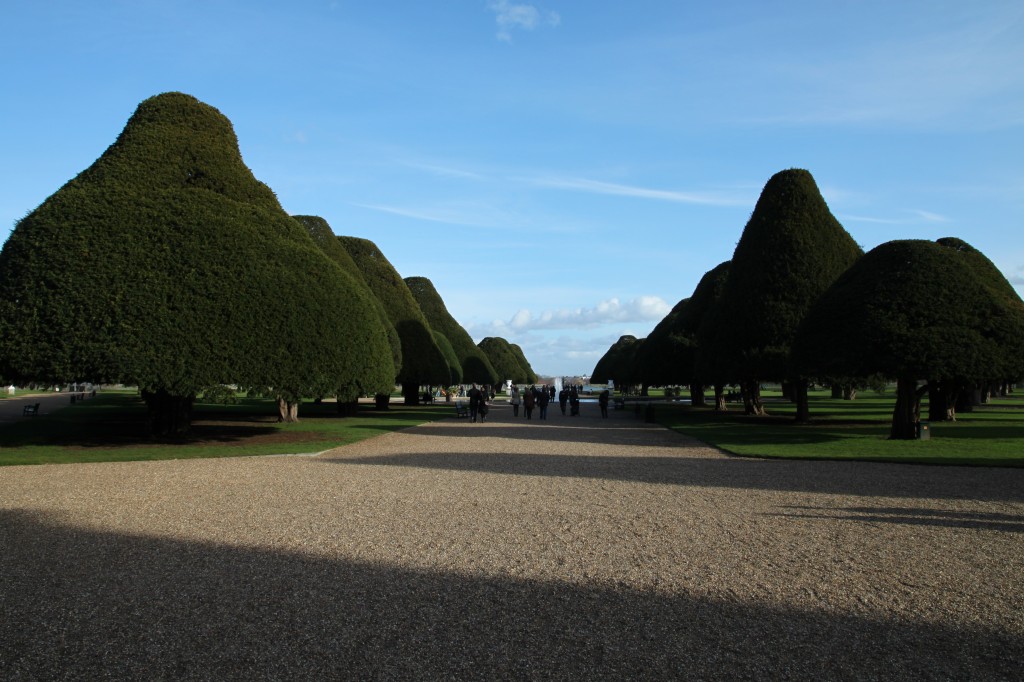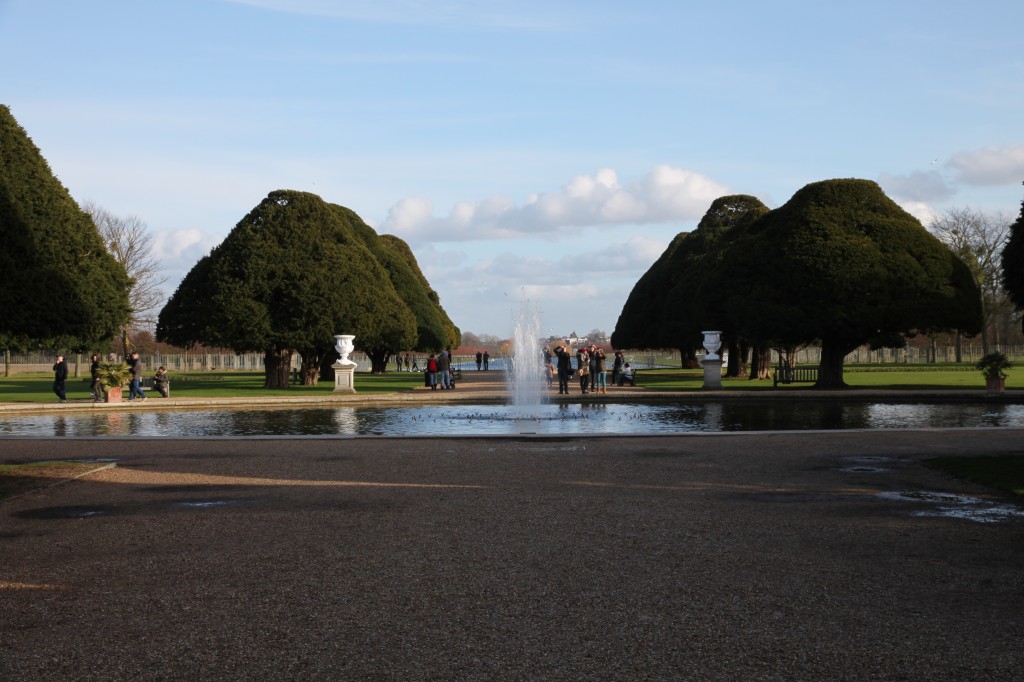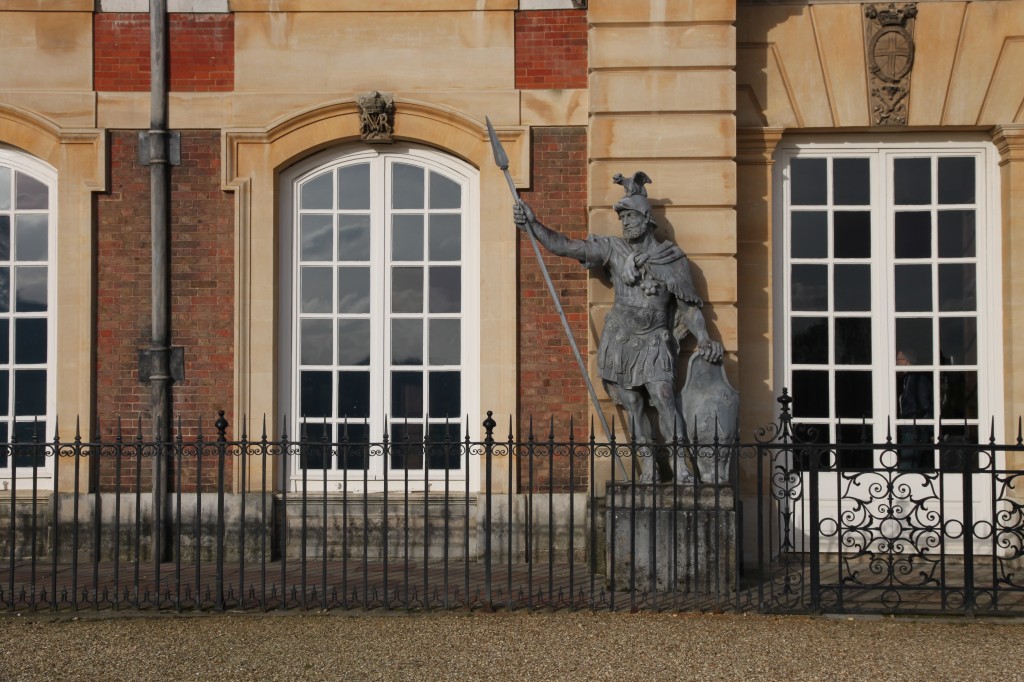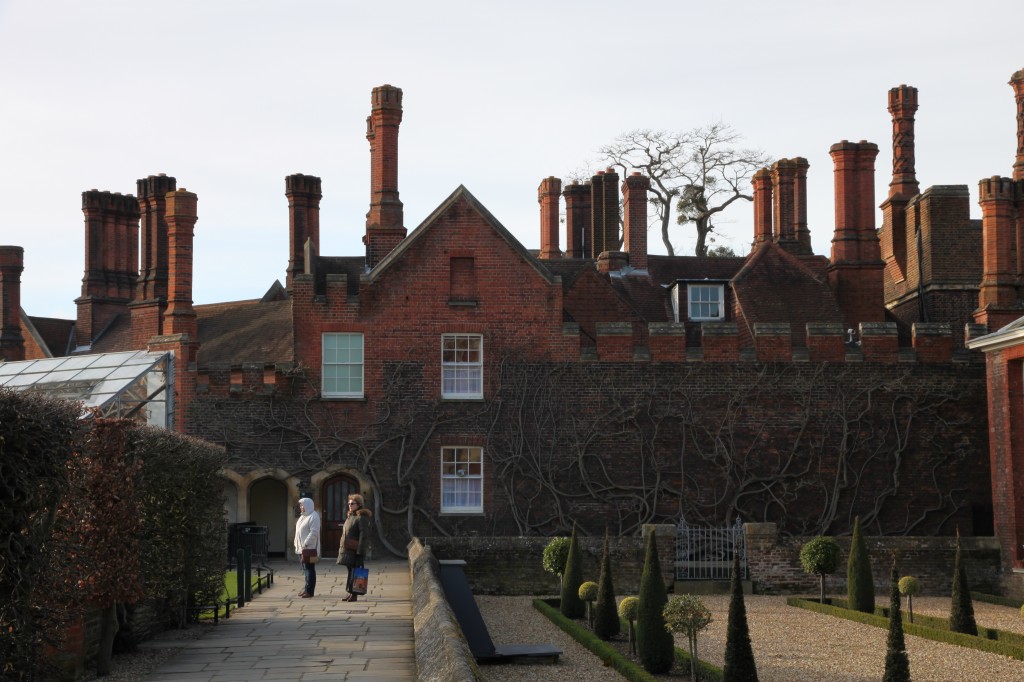 Hampton Court Palace is a beautifully restored and preserved historical building from important and well-known times in English history. As an American, I always appreciate history that is older than my country and Hampton Court Palace was no exception. It was large enough to explore over an afternoon and the audio guide and signposted information were very informative.
Visitor Information: To get to Hampton Court Palace take a Southwest Train service from London Waterloo to Hampton Court Station. This should take about 35 minutes. Take note that if you are using a Travelcard, the palace is located in Zone 6. In winter, Hampton Court Palace is open from 10:00-16:30 and in summer from 10:00-18:00. Adult tickets are £14.00, under 16 tickets are £8.00, and children under 5 are admitted for free.
What is your favorite photo of Hampton Court Palace?