Flashback Friday: Camp America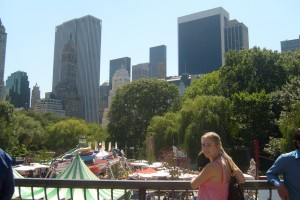 This week's Flashback Friday is a little different, and a little special. This post is the first by a guest author on Farsickness! I started Flashback Friday as a way to tell stories about traveling I'd done before I started blogging. A lot of these stories come from my time in Europe as a student and au pair, and many of them were instrumental in developing my passion for travel and expat life. While I still have stories to tell, I've decided to expand Flashback Friday and have other bloggers share how some of their earliest travel experiences changed them, made them the traveler they are today, or inspired them to make travel a priority in their life.
First up is Stacey from the great blog One Travels Far. Stacey is a Kiwi who just finished up her au pair year in America and moved to Australia. Read on to find out more about Stacey's first experience working abroad as a camp counselor in the United States.
I didn't go to college after high school. I was supposed to; in fact I was going to study Law. Or Economics. Or Classical Studies.
Instead I flew half way around the world, to work as a camp counselor at an American summer camp.
I was eighteen and had never been overseas before.
I worked three jobs, seven days a week to pay for the flight to the states, plus travel money for after camp. "It'll be worth it" I told myself, as I woke up at 3.30am for work.
For the application, I had to choose three skills that I could potentially teach to kids. The last time I'd ridden a horse was when I was twelve, but I figured I could wing it. It's like riding a bike; you never forget how to do it… right?
One of my friends was a rock climbing instructor and promised to give me a few lessons. How hard could it be?
And I'd taught Tae Kwon Do to kids for years as well. Three skills. Sorted.
And then I got the call I'd been desperately waiting for. A Jewish camp in Ohio needed someone to teach horseback riding, and was I able to ride western style? "I sure can!" I assured her, and quickly found someone with a western saddle to give me a few lessons.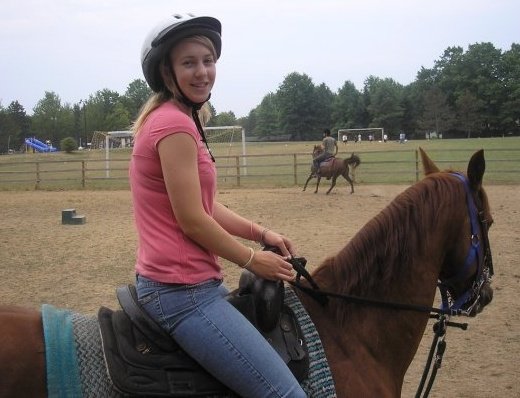 Finally the big day arrived. I wasn't nervous or scared at all. From the moment I stepped onto that plane, all I felt was excitement.
I was the only kiwi at my camp. Since it was a Jewish camp, and I was raised Catholic, I learned about a different religion that I'd never really heard much about before (there's not a lot of Jewish people in New Zealand). I picked up a few words of Hebrew (horse and hello), and I made friends from all over the world.
It was hard work. One of my friends was a "lifeguard" who sat by the pool working on her tan all day. Me? I was up at six to feed the horses, mucking out stalls all day, and trying to convince the kids to stop pulling on their poor horse's mouths.
We all got sick. Colds spread like wildfire, and at times it seemed like the whole camp was sick. I had seven and eight year olds in my cabin, who would cry at night because they were homesick. "Yeah?" I wanted to say, "Me too."
In spite of this, it was still incredible. After living together for two months, strangers from around the world quickly became like family, and it was surprising how similar we were, considering we were all from such different countries and cultures.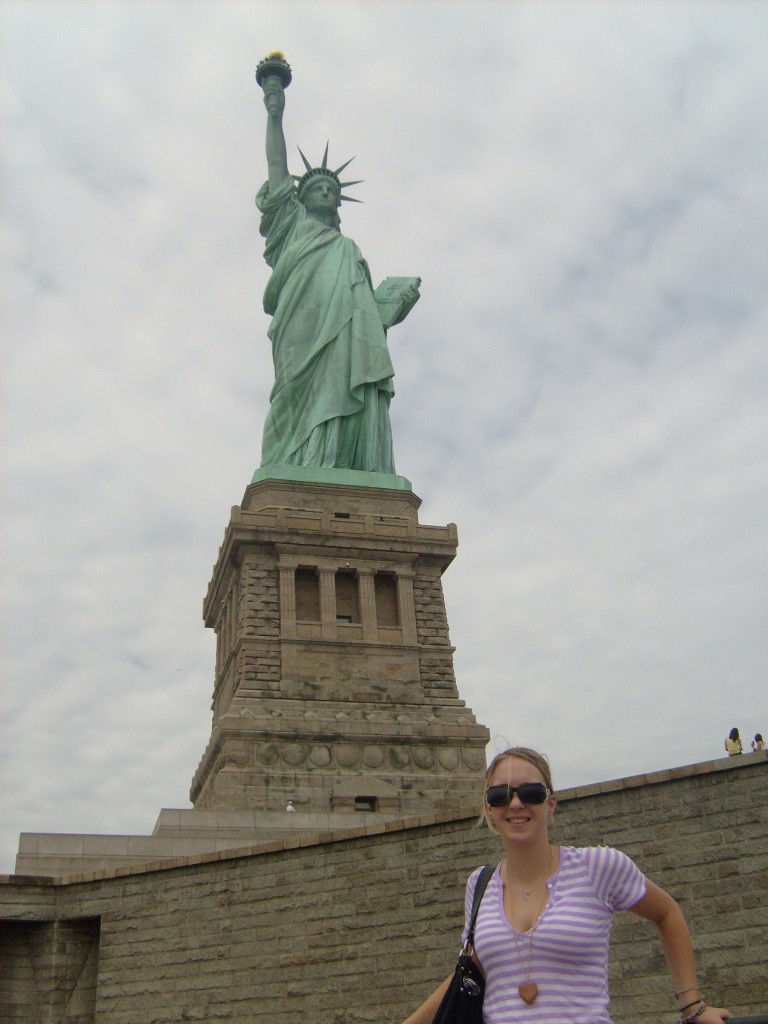 My visa allowed me to travel for up to three months after camp. I'd only been paid about $1000US for completing camp (you do it for the experience, certainly not for the money), so I chose to travel for two months, and I put them to good use. I travelled through twelve different cities, and my favorites were Miami, Chicago and New York.
The best part? Seeing Times Square at night for the first time. The people rushing past, the tourists, the lights, it was all a shock to the senses and I reveled in it.
I cried at ground zero, stood on top of the Empire State building, visited the Statue of Liberty, and wandered the streets of Manhattan, taking in all the sights and sounds of a city I'd only ever seen in movies.
It was crazy how much I changed in just four months of travel. I came back much more independent and mature, and I was surprised when I arrived home and nothing had changed. My friends were all talking about the same old stuff, and I was shocked to find that I was bored with it all. It was a hard lesson to learn. I had changed and grown up so much, and I had a much deeper understanding of the world, as well as a determination to explore it.
As for America? I was still in love with it, and I went back three years later to work as an Au Pair. I lived in Chicago and then San Diego, and I've just moved to Australia after two years of living and traveling in the United States.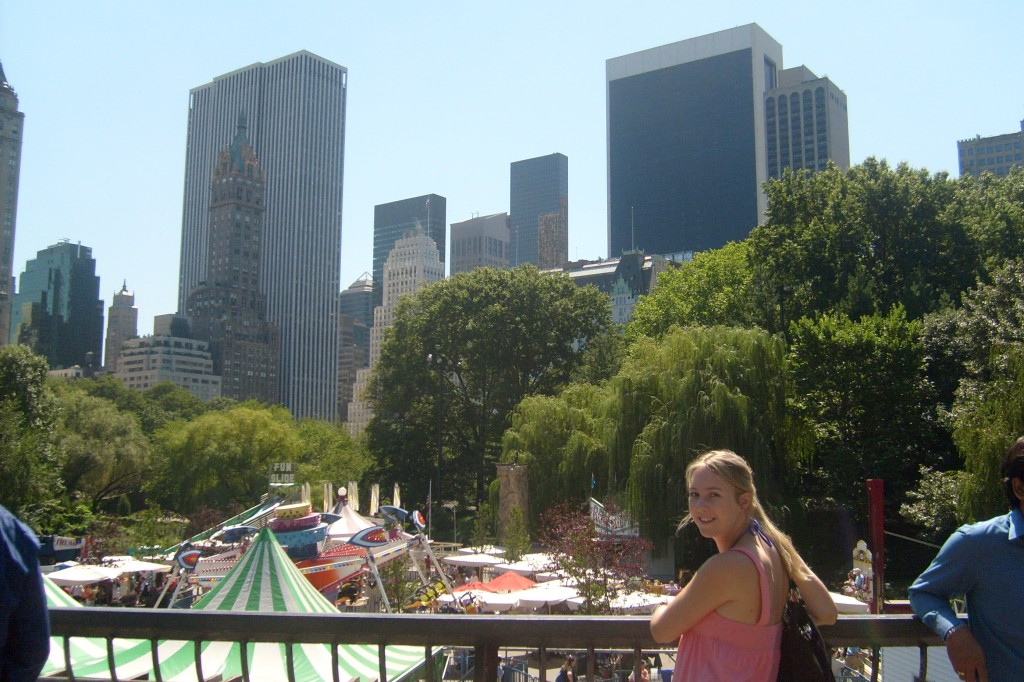 Camp America was my first travel experience and I can't wait to explore the rest of the world. I'm so grateful that I had the opportunity to have the best summer of my life, and I highly recommend Camp America to anyone who's not quite sure what they want to do after high school, or just wants to have a great summer adventure overseas.
Author Bio: Since leaving New Zealand in October 2010, Stacey has been working and traveling overseas, first in North America, and now in Australia. She blogs about her experiences at One Travels Far and you can follow her on Facebook or Twitter.
If you would like to contribute your own story to Flashback Friday, please contact me!