I haven't been to every little city in the world.
I don't want to go to every little city in the world.
And I'm sure a lot of people would disagree with my overreaching title.
But I don't care. As far as the official opinion of this blog goes, Ann Arbor is the greatest little city in the world.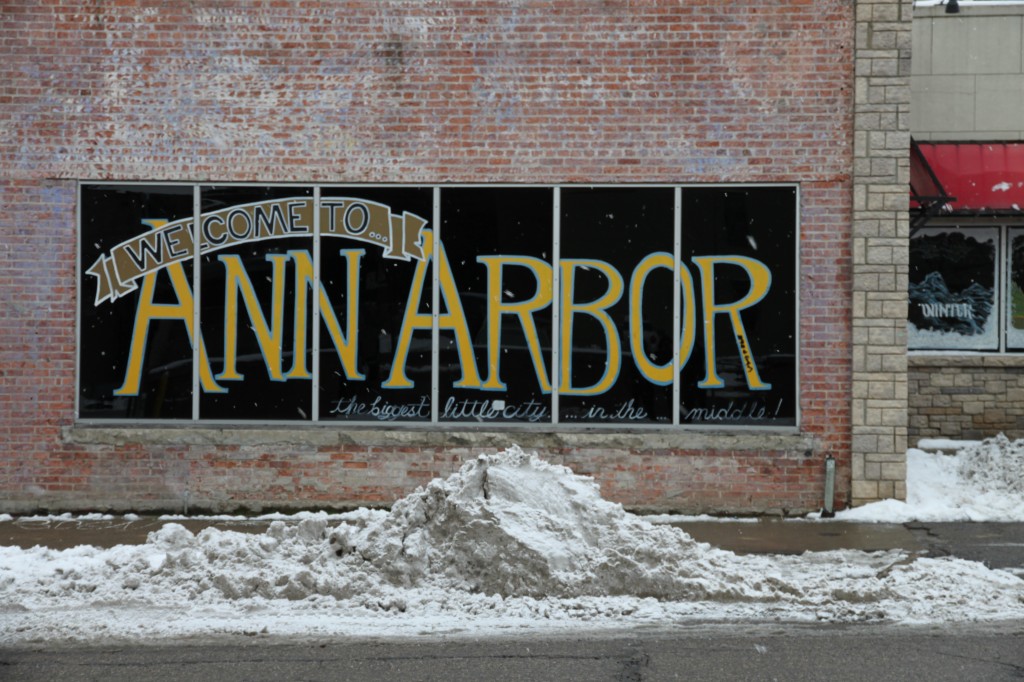 I grew up about 30 miles from Ann Arbor and when it came time to deciding where to study post-high school, the decision was easy. In the fall of 2004 I moved to Ann Arbor and spent the next 4.5 years exploring Ann Arbor as a student at the University of Michigan.
Flash forward to December 2012. It had been two years since I'd last stepped foot in Ann Arbor. Two years since I'd been in my home state at all. With a visit to Michigan on the itinerary for my two weeks at home I knew I'd have to somehow squeeze in a trip to A Squared.
Our trip got cut a little short because of a forecasted blizzard in Ohio (worst state ever) but I was still able to convince my sister Caitlyn to drive me to Ann Arbor (I'm no longer allowed to drive any of my family's cars- for good reason) and spend the day running around to my favorite places with my friends. She's a nice sister.
As soon as we pulled off M-14 onto Main Street I transformed into the most annoying person the planet, pointing out every little thing that had changed and every little thing that had stayed the same. Luckily for Caitlyn, we soon arrived at our first destination, Mighty Good Coffee. This place is relatively new and was suggested by my friend Danielle, an Ann Arbor native (and former teacher in Korea). After a year of really bad Americanos in Seoul, it was nice to step into a place that takes coffee seriously. Mighty Good Coffee roasts their own beans and they make their own syrups in house. I never order flavored lattes because they are always to sweet for me but I decided to try the brown sugar sea salt latte. And I'm glad I did. It was perfectly creamy, not to sweet, and you could still taste the coffee.
After a couple hours of catching up it was unfortunately time to say goodbye. Danielle and her fiance Dan live in Australia and it gets harder and harder to say goodbye to good friends you don't know when you'll see again.
With some time to kill before meeting another friend, I forced my sister to walk around campus with me in nearly freezing temperatures. Our original plan was to get burritos at one of my favorite places, BTB, but it was closed, along with many other places, because of winter vacation.
A little disappointed, we walked across the Diag where I stopped every ten feet to take a photo and talk about stupid things I'd done in college. More than that though, I admired the beauty of campus that I'd often overlooked when I was rushing to class or coming home from the bar. The sun was almost set, the ground was lightly covered with snow, and there weren't many people around. It was another point for greatest little city.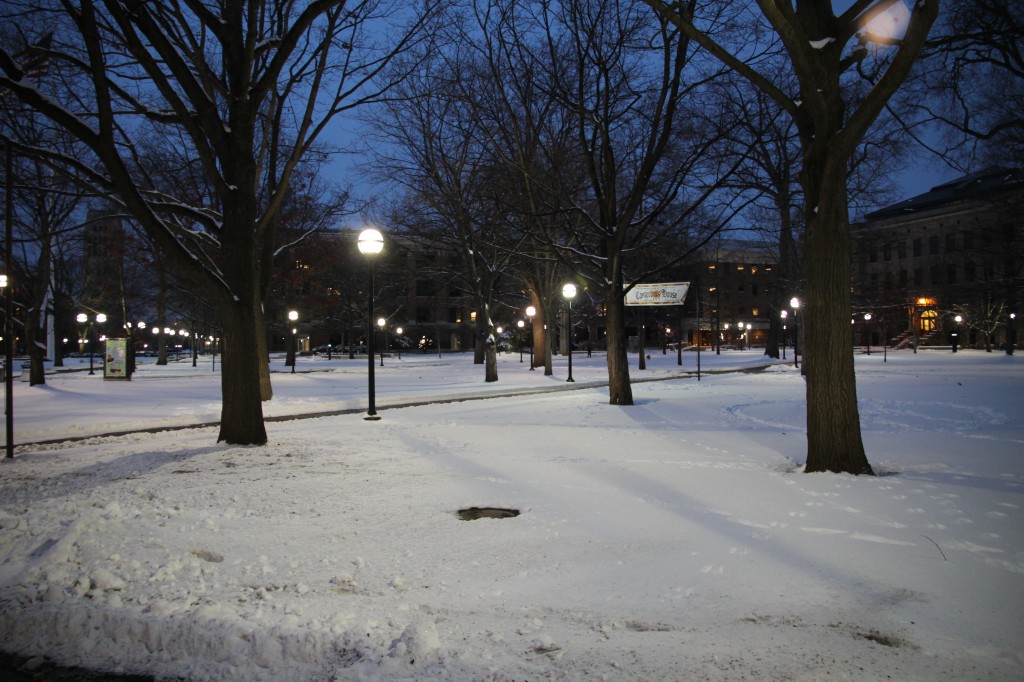 For the final reunion of the night, Caitlyn and I met my friend Jen and her fiance Andrew (all my friends are engaged it seems) at one of my favorite bars, Ashley's. Ashley's has over 40 beers on tap and has been rated one of the top 100 beer bars in the country. I had lunch there on the my 21st birthday and it's been a mainstay ever since.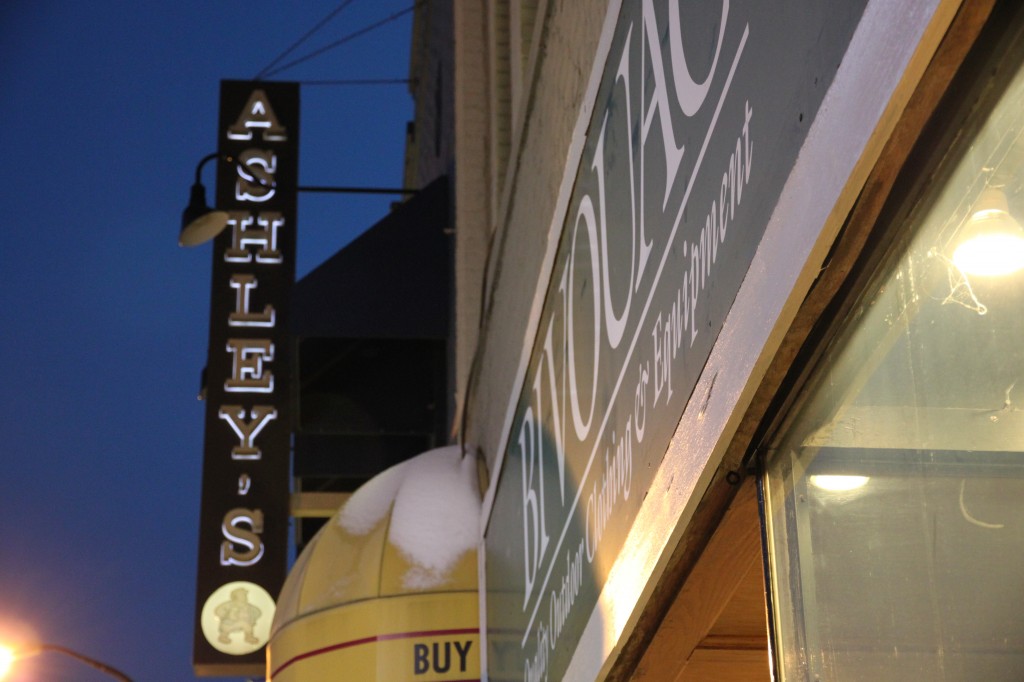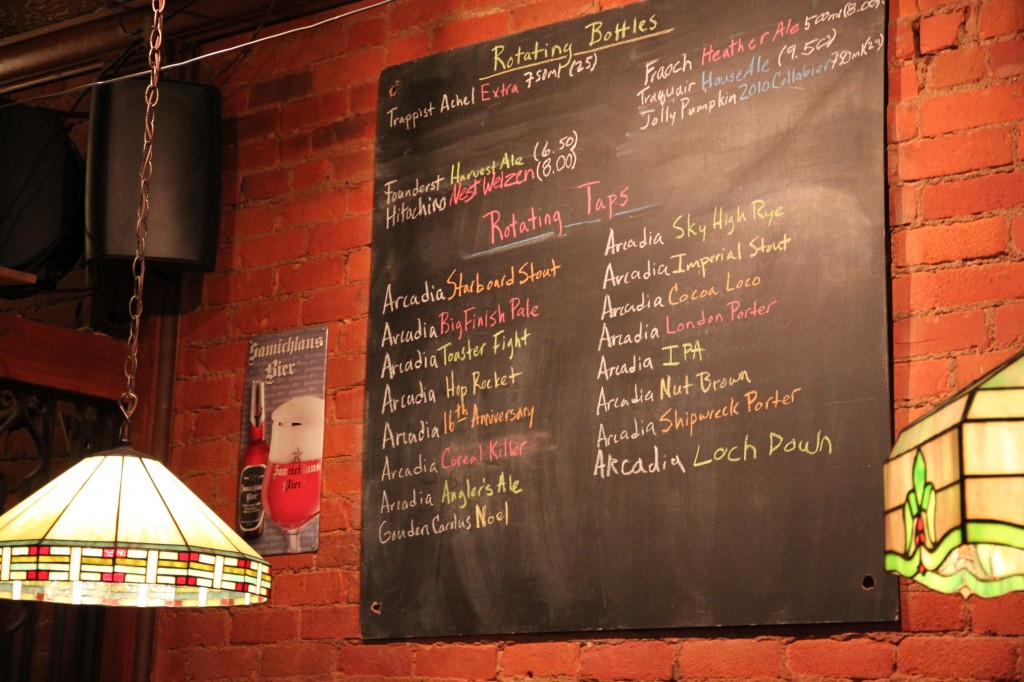 For a couple hours we sipped on double IPAs and chatted about wedding plans, travel plans, life after college, and life in college. I hadn't seen Jen or Andrew in over two years but it felt like no time had passed. Though, it did make me feel a tad guilty for being disconnected to life back in the States.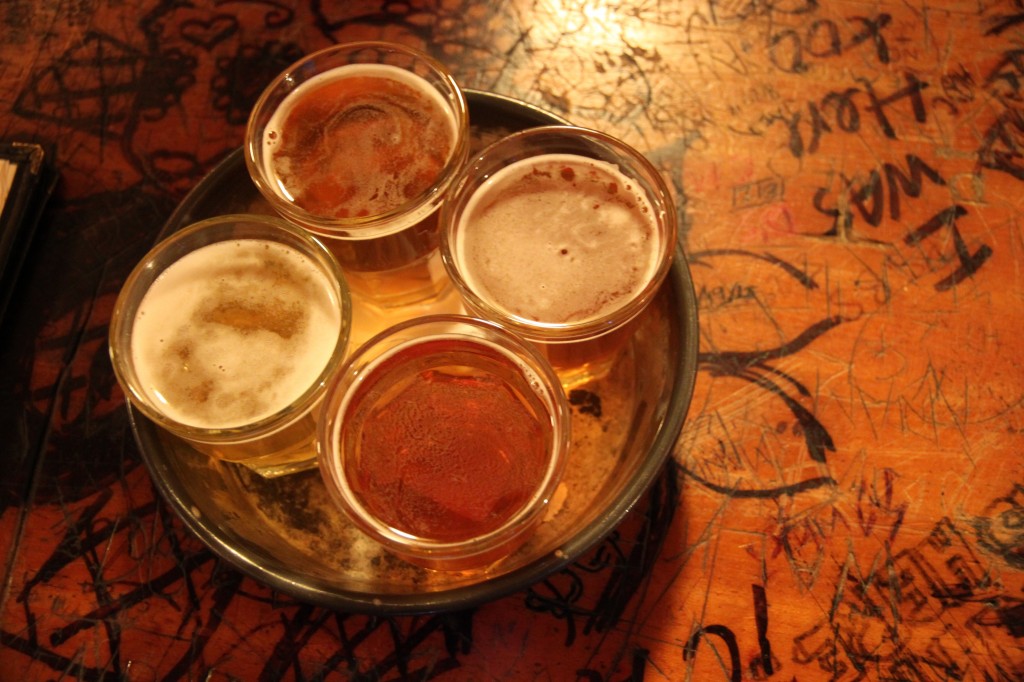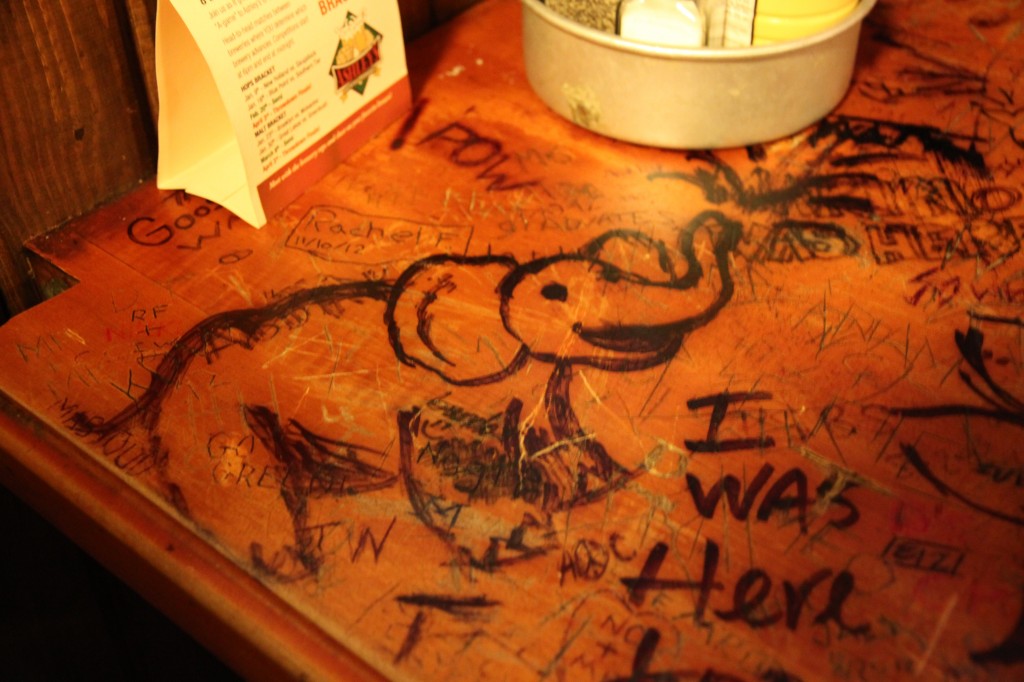 Eventually it was time to say goodbye.
To old friends.
To cheap, delicious beer.
To the greatest little city in the world.
As my sister drove north on US-23 I sat in the passenger seat and made a promise that it wouldn't be two years before I saw Ann Arbor or my friends again.
What's your favorite little city? Have you ever been to Ann Arbor?