Snapshot Sunday: Monkeys in Ubud
Today marks the first day of a new series for my blog! A lot of photos that I take don't make it into my blog posts and I've decided to feature one of these photos a week in a series called Snapshot Sunday. Today's photo comes from my little blogged about trip to Bali.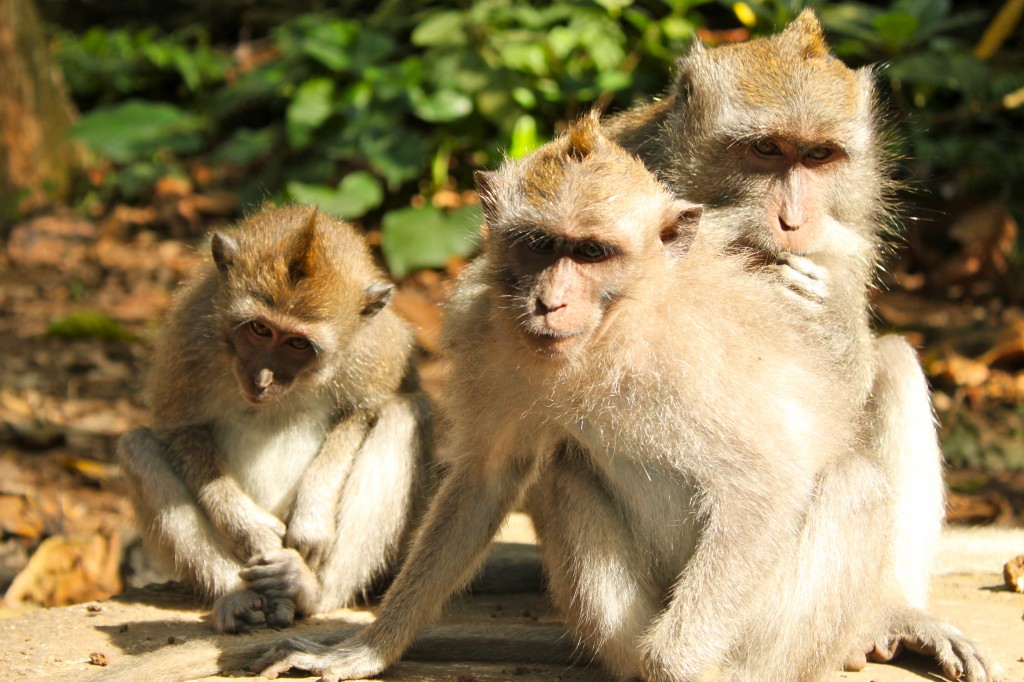 I was mostly terrified of the monkeys at Ubud Monkey Forest, but managed to get close enough to snap this shot of this family picking bugs off each other.
If you haven't already, please 'Like' Farsickness on Facebook and stay up to date on all my travels and posts! Your support is greatly appreciated.