Snapshot Sunday: Hwanseon Cave
This week's Snapshot Sunday comes from Hwanseon Cave in Gangwon-do, Korea. Hwanseon Cave is one of the largest limestone caves in Asia with about 6.2 km of known passages. Visitors can tour about 1.6 km of them which have been lit with colorful lights. This is Lover's Walk, a suspension bridge across a particularly tall portion of the cave.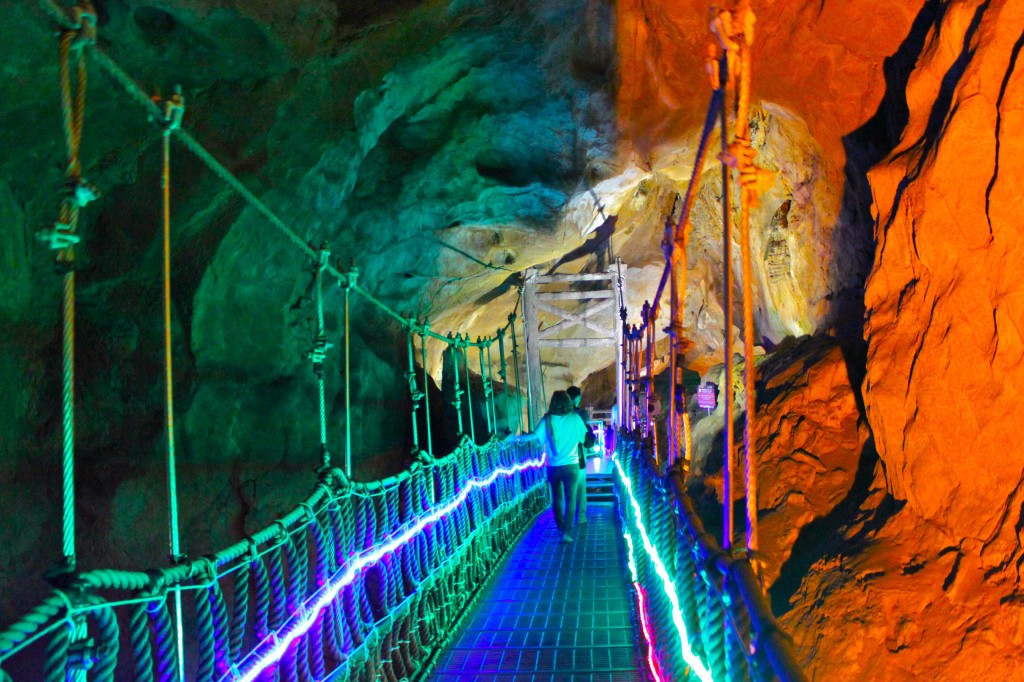 If you haven't already, please 'Like' Farsickness on Facebook and stay up to date on all my travels and posts! Your support is greatly appreciated.