Planning the "Big Trip"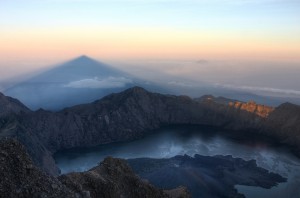 I love to plan. Everything. Trips, schedules, weekends, parties. If there is something that can be figured out beforehand I am researching the hell out of it. While it's good to be prepared, planning too much has its downsides. During college I'd spend hours on the course guide as soon as it went online planning the perfect schedule. Inevitably, every semester one of my classes would close before I could register, ruining my plans, and leaving me feeling completely defeated.
It works like that with travel as well. As time rolls into July my contract is inching its way closer to being completed (last day: February 15, 2013!) and Southeast Asia is becoming easier to see. Tara and I have begun to plan out a rough itinerary for our four to five month trip. Trying to strike the perfect balance between over planned and under planned, we want to have a list of places we consider can't miss but not firmly cemented down into a rigid schedule.
Our itinerary so far? Take a look. And please, any thoughts or advice is more than welcome!
Philippines
Last year I booked a flight to Manila that I never got on. I won't be doing that again. Palawan is my main reason for visiting this island nation. I've heard some fabulous things about this so called "last undiscovered paradise". I can't wait to unwind and unplug on a secluded beach after two years in the huge city of Seoul.
Indonesia
I was in Bali for about six days last summer, but there is so much more of Indonesia to see. Java (especially Mount Bromo), Lombok (hiking Mount Rinjani), the Gili Islands, and a return to Bali so I can finally learn how to surf are all in the cards right now.
Singapore
We are looking at a couple day stopover in this city-state. Just enough time to enjoy some delicious street eats and do a little sightseeing.
Malaysia
Working out way north, we want to check our Malaysia next. Tara's already been to Kuala Lampur and Langkawi, so we were thinking of hitting Melacca, the Cameron Highlands, and then doing the islands on the other coast, Pulau Perhentian with a visit to Georgetown thrown in.
Thailand
Continuing with our northward journey, Tara and I would like to spend some time exploring the Thai islands before making to to Bangkok. Koh Lanta is a must for me, and we are also considering Koh Phi Phi (especially after Lauren's spectacular photos).
Burma
Once we reach Bangkok we'll spend a couple days procuring visas and then fly to the increasingly popular Burma where we'll most likely follow the typical tourist trail of  Yangon, Mandalay, Bagan, and Lake Inle.
Thailand
After returning to Bangkok we will make our way into northern Thailand. Although Tara's already been to Chiang Mai we will be going back there (a stop at the Elephant Nature Park is necessary) and then exploring Chiang Rai and the backpacker haven of Pai.
Laos
I'm not sure if we are crazy or not, but we are both incredibly excited to take the slow boat from Thailand to Laos. Right now we are looking at the common trio of Vientiane, Luang Prubang, and Vang Vieng. But I'm not sure how much time I want to spend tubing (call me crazy, but I'm slightly scared!) and are looking at some more "off the beaten track" Laotian destinations.
China
After Laos we will take a little detour back into Northeast Asia in order to try to tackle China. I never had any real interest in visiting anything outside of the Great Wall in Beijing, but after doing a little research I was shocked at the amount of seemingly wonderful places to go. Tentatively we have:  Beijing, Xian, Chengdu to see the pandas, a cruise down the Yangtze River, Shanghai to see some modern China, the lakes of Hangzhuo, Yangshuo and Guilin for some scenic nature and a Li River cruise, and, finally, Hainan to check out what the Chinese have in terms of tropical island getaways.
Vietnam
Tara had a s0-so time in Vietnam, but it's one of my top destinations so we are going to give it another go starting in Sapa. Then we will head south to Hanoi (and obviously, since we're sticking so close to the tourist trail, a Halong Bay cruise) where the history nerd inside of me is excited to pay a visit to Ho Chi Minh's tomb. Continuing south, we are likely to make stops in Hue and Hoi An before reaching Ho Chi Minh City. Saigon will be used as a place to eat, eat, and eat, as well as a jump off for a Mekong Delta tour.
Cambodia
The last stop of this journey will be in Cambodia where we want to explore Angkor Wat, hit up one last beach in Sihanoukville, and wander around Phnom Penh before boarding a US bound plane.
This trip has been a long time in the making. I remember spending hours in my cubicle planning a jaunt around Southeast Asia that I never thought possible. Now, it's actually happening. And I'm really freaking excited.
If you want to plan your own trip to Asia, check out cheap flights on FlightHub.
What are your Southeast Asia must sees? What cities do we have listed that you think are a huge mistake? Leave your itinerary suggestions in the comments.
If you haven't already, please 'Like' Farsickness on Facebook and stay up to date on all my travels and posts! Your support is greatly appreciated.