Flashback Friday: Travel and Soccer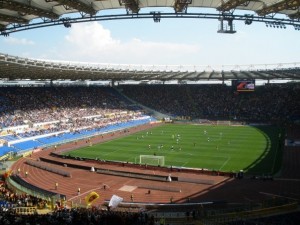 I'm a huge sports fan. I've always been. Most of my earliest memories revolve around sports. My dad screaming and cheering in our living room during the Giants 1991 Super Bowl win. Friday night fireworks at Tiger Stadium. Witnessing Sergei Fedorov score five goals in one game and Brett Hull knock in his 700th in person at Joe Louis Arena. I've been lucky enough to attend the World Cup, a Sweet 16 basketball game, a Stanley Cup final, and a PGA major. Sports have shaped me and it should come as no surprise that when I'm traveling I love to catch a game when I can. In honor of the Olympics, today's Flashback Friday will flashback to some of my favorite sports related travel moments: my love affair with soccer.
The first time I realized just how big soccer is to the rest of the world was during a trip to Barcelona during my junior year of college. I went to visit my friend Kasey during her semester abroad with a group of our girlfriends and her then boyfriend (now husband!). After being dragged around town shopping and sightseeing we finally let Steve (he's a great sport) have a chance to pick something out. So, we ended up at Camp Nou.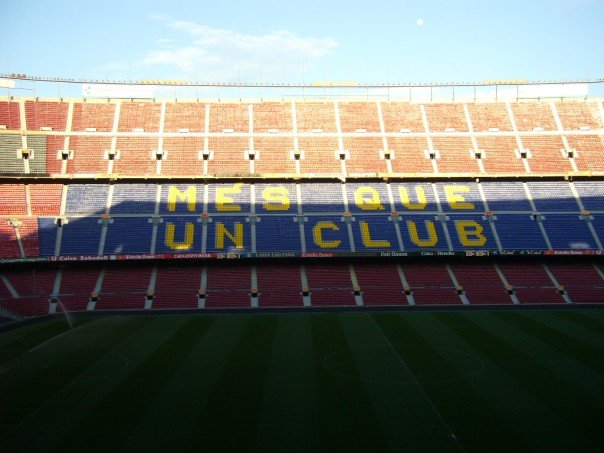 We, unfortunately, didn't go to see a game, but rather to visit the museum. I don't remember many of the historical facts, but what struck me first was the size of the stadium. Michigan Stadium, the home of my University of Michigan Wolverines, is the biggest college football stadium in the country and holds about 110,000 people. Camp Nou holds almost 100,000. I respect any team that can pack a stadium that size. But in the end it wasn't even the size, it was the slogan painted over the seats. The phrase that is so familiar to soccer fans. Mes que un club. More than a club. Because it's more than the team. It's more than the sport. That's when I knew that soccer was a sport I could relate to. I could maybe love.
…
To be an enormous cliche, it was when I studied abroad that I became really interested in soccer. It wasn't just the sport (which actually isn't boring, Americans), but also the fervent fan support and community they create. Soccer supporters remind me of American college sports fans. Close knit, maybe a little crazy, and passionate.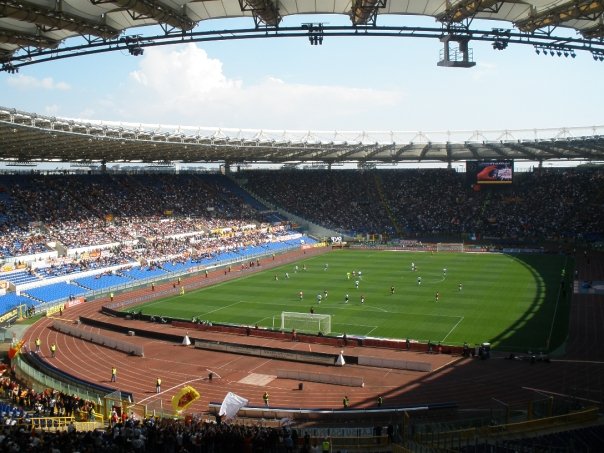 My parents came to visit me a few months into my study abroad stint and I decided to finally figure out how to buy soccer tickets. On their first Sunday in Italy we were off to Stadio Olimpico. Rome hosted the summer Olympics in 1960 and the stadium serves as home field for both of the city's teams. I knew I was never going to a Lazio supporter, and as Roma beat Bologna on a brace from Francesco Totti I became truly enamored with this sport. The supporters began to sing "Grazie Roma" after the win and with the combination of the skill on the field and the passion of the fans, I was hooked.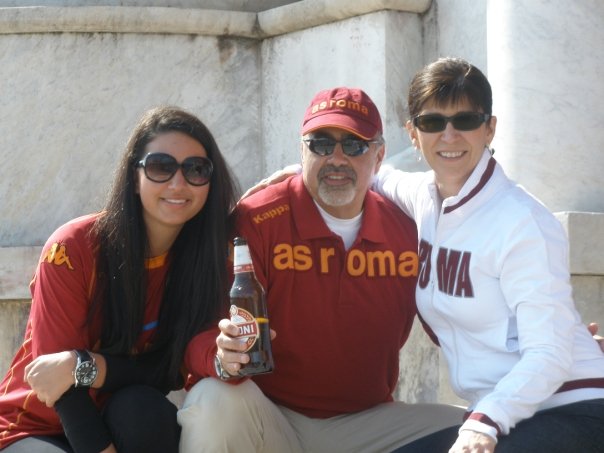 When I went back to the US I knew I was a soccer fan. I watched grainy feeds of games. I suffered through horribly written goal.com articles. I devoured blogs. I started to appreciate the game. I loved the ultra groups. The songs and the scarves. The community of fans and a game that is so complex.
Then, in 2010, I was in London and had the opportunity to attend my first Premier League game. The English Premier League is undoubtedly the most famous soccer league in the world and I was thrilled that my friend Saf offered to take me to see Fulham play Manchester City. Though Fulham didn't pull out the win, being able to to see a game at the historic Craven Cottage was a wonderful travel experience.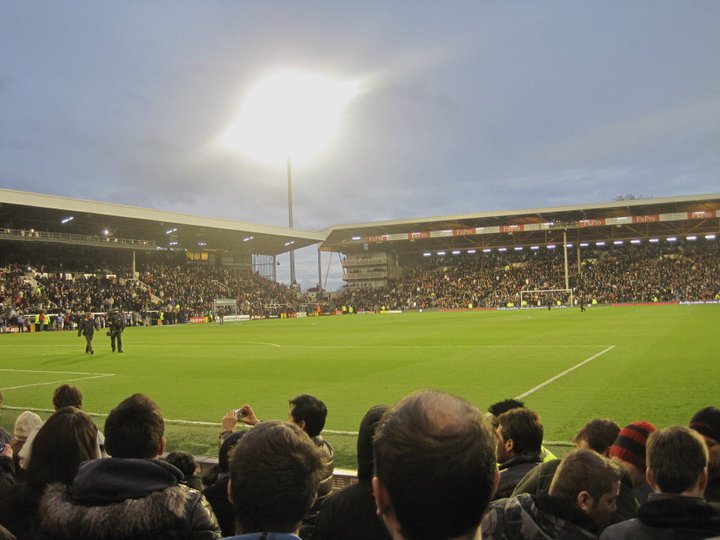 Oh, and Diego Maradona just happened to be there.
Last summer I attended an FC Seoul game in this city's Olympic Stadium. Soccer isn't the most popular sport in South Korea, baseball exceeds it by far, K-League has been rocked by scandals in recent years, and the quality of play isn't great but I wanted to see a game in person. A lot of things were different. There were cheerleaders, for starters. But there was a supporters section. Singing. Wearing no shirts. Taunting the away team. Fans were sipping on soju and snacking on squid, but it still felt like soccer.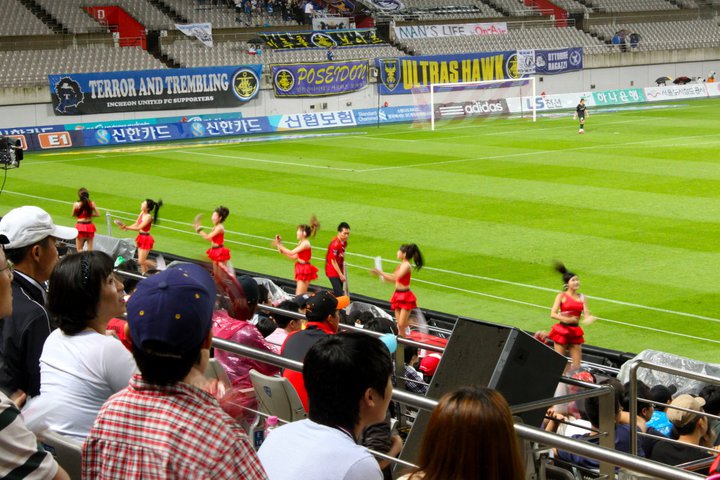 Part of the reason I love sports is because it is its own culture. The love of sport transcends language, religion, or politics. It is a bonding experience.
Do you like to attend sporting events while abroad? What is a must see sport in your country? Are you as excited for the Olympics as I am?
If you haven't already, please 'Like' Farsickness on Facebook and stay up to date on all my travels and posts! Your support is greatly appreciated.