Flashback Friday: The Trip That Gave Me My Gypsy Spirit
This week's Flashback Friday is courtesy of Ashley over at Aspiring Gypsy. Ashley is an American expat currently living in Brazil. Her blog gives me crazy amounts of wanderlust for South America, a continent that has long been on my must-see list. But for her post here, Ashley doesn't write about South America. Instead, she tells us the story of the trip that changed her from small town southern girl to world traveler.
My first trip abroad ended up opening the door to a lot of firsts for me. I was 17 and lived a very sheltered life. I had never been out of the Southern United States and was just getting the feel for high school life. I had been home-schooled since fifth grade and after much begging and pleading my parents finally allowed me and my siblings to begin attending public school the year before.
The most exciting thing that appealed to me about high school was that I could learn another language. The school I was attending offered Spanish, French and German. It was like the world was being offered to me on a platter. I chose German because a family at my church was from Germany and I thought it'd be cool to speak to them in their native tongue. That was the best decision I have ever made.
My teacher, Ms. Timms was great. Not only did she teach her students how to conjugate but shared the culture of Germany (and Europe) in such a passionate way that I couldn't wait to get to class every day and learn more about this seemingly other world.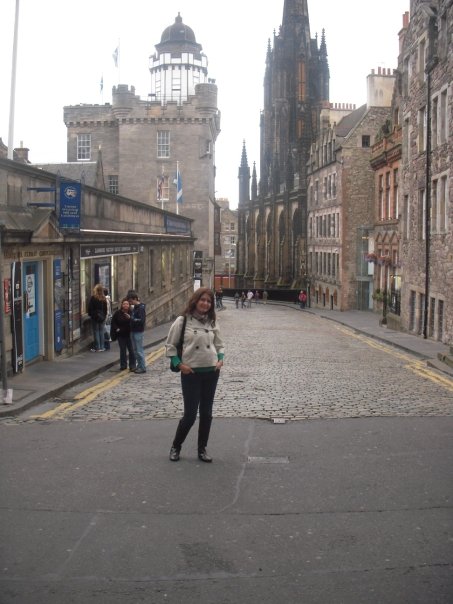 At the end of the school year, Ms. Timms called parents and students together for a meeting. She wanted to know who would be interested in a trip to Europe. The school wouldn't sponsor it but she'd organize and chaperone a two week trip to Germany, Austria, Switzerland and Liechtenstein through a tour company. Once there, we'd meet up with other U.S. high school students to experience the language and culture first hand. She was giving us ample notice as she knew most of us would have to save for awhile in order to  fund the trip.
My aunt made the down payment under the guise of an early birthday present (even though my birthday was months away) and my parents worked very hard to make payments so that I could go. I would be the first person in my family to fly in an airplane, leave the south AND visit another country. I recognized the enormity of the sacrifice that my parents made to give me that opportunity and still do to this day.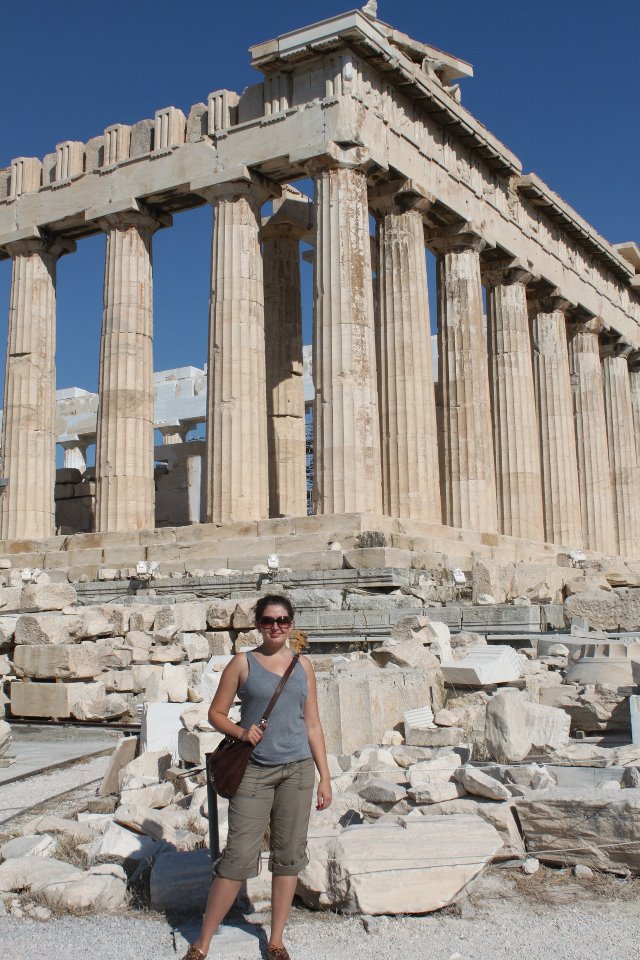 I had managed a lot of firsts just from the act of boarding that airplane with Ms. Timms and five of my classmates. Little did I know that it would be the beginning of many more over the next 12 days.
During this trip I had my first taste of independence. I drank beer at a bar and danced in a nightclub. I stayed up late and talked with strangers from all over the world. Most notably, I had my first kiss with a boy named Eric in a hotel room in Switzerland (I can hear the gasp from moms of teenage girls everywhere). He was from New Mexico and a member of his high school wrestling team.
For the rest of the trip sat next to each other on the tour bus, held hands as we explored the different cities and talked about our lives back home.
When I was on the plane heading home Ms. Timms gave me a small paper bag. "Someone wanted you to have this," she explained. On it was a note from Eric that said, "Something to remember this trip by" and inside was a necklace that I had admired days before in a small shop in Germany.
It's been over 10 years since that trip and while I've never seen or heard from Eric again. I do, however, still have the note and the necklace packed away somewhere amongst my treasures.
I learned a lot on the trip. I learned that I could balance independence and responsibility but, perhaps most important, I learned that the only way to really know how diverse the world is through seeing it for yourself.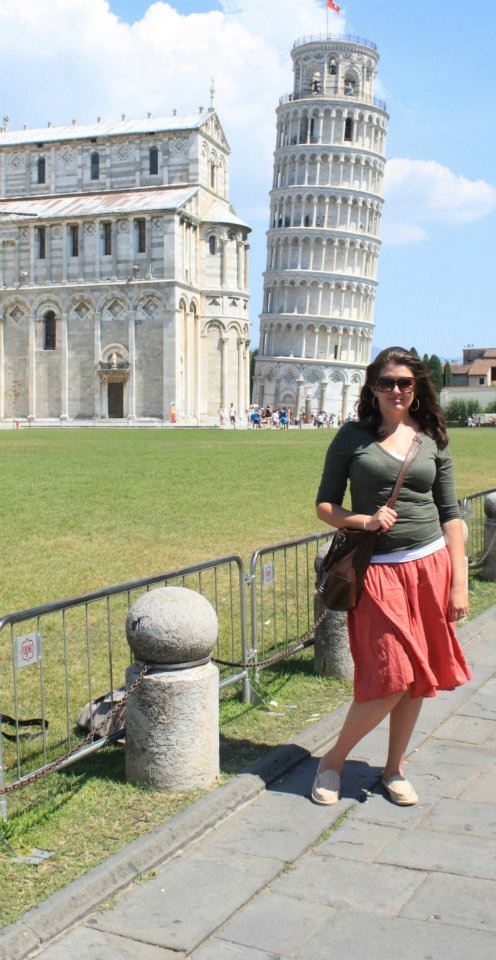 That trip of firsts helped shape my future. From then on, I knew that I wanted to spend my life seeing searching for new experiences and have done just that. From drinking whiskey in Scotland to gliding along the canals in Venice. I have done and seen things that, growing up in a small southern town, never seemed attainable.
Currently, I live in Recife, Brazil with my wonderful husband. We've sold everything we own to take advantage of whatever travel opportunities may come our way. We'll be visiting Buenos Aires, Argentina in October which will be the tenth country I've had the pleasure of visiting.
I think 17-year-old me would be impressed.
Author Bio: Ashley works as a freelance writer and photographer when she isn't sharing stories and advice on her blog aspiringgypsy.com. You can also like her fan page on Facebook and check out pictures of her travels on Flickr.
If you are interested in participating in Flashback Friday by sharing a story about a trip that gave you a passion to travel or live abroad, please contact me.