Flashback Friday: Homeless in Europe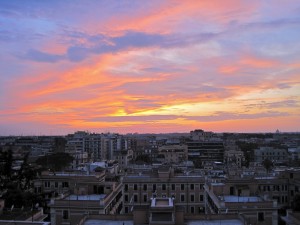 Okay, I wasn't sleeping on the streets or begging for money, but after I quit my au pair job there was a four week period where I had no place to call an actual home. Making the most of what could have been a stressful situation, I grabbed my suitcase and wandered around Italy and Switzerland for a month. This was my first experience traveling alone and these crazy few weeks can be held responsible for my current aspiration to become nomadic.
The eight places I called home during this time all helped shape my idea of independent travel.
1. The swanky-ish hotel
After quitting my job I headed straight toward the most luxurious place my limited money could get me. This turned out to be the Holiday Inn. While this may not scream elegant comfort to you, after three weeks of cold showers, a rock hard bed in a windowless, air conditionless basement room during 90 degree weather, and no internet, this was about as good as it could get. I procured an unlimited WiFi password from the desk clerk (harder than you'd think in Italy due to "anti terrorist laws"), cranked the A/C, caught up on important things like the season finale of Big Brother, and sat at the continental breakfast buffet for hours taking full advantage of the free food. After a few days I had to bid my new home adieu as the euro to dollar conversion rate was eating up my savings. And I was sick of hearing the staff talk about me in Italian that they thought I couldn't understand.
2. The 10 bed dorm
My host family needed to order new furniture for me and I had to wait for it to arrive before I could move in. They said it would be a week. 10 days tops. I decided to venture on up to Florence for five days. I figured if I was going to need to pay for accommodation, I might as well do it in a city I wasn't calling home. So, I moved into a 10 bed dorm at the Ostello Archi Rossi. I spent my days wandering around Florence solo, taking in the sights that I'd missed the first time around (and realizing why a lot of people love this city, something I'd also missed my first visit), and spent my nights sampling regional cuisine and red wine at delicious Tuscan eateries with people I'd met at the hostel. This was my first taste of both both solo travel and slow travel. I was in love.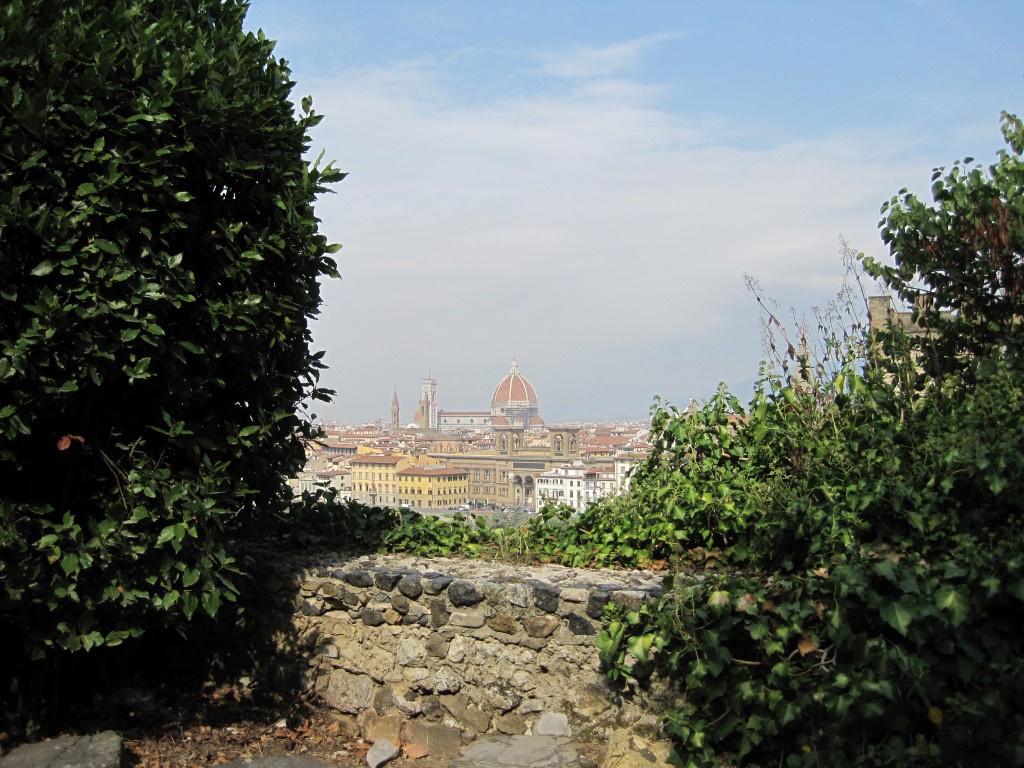 3. The all female hostel run by nuns
Right before I was due to return to Rome my host family contacted me saying it would be another few weeks before I could move in. Panicked, I started emailing a bunch of people on Craig's List who were looking for short term subletters. In the meantime I needed a place to stay and settled on an all female hostel run by nuns in hopes of scoring some much needed rest and quiet time. I awoke the next morning in massive amounts of pain. I had been attacked by merciless mosquitoes during the night and my hand had swollen up to the size of a baseball. Unable to move any of my fingers, I headed to the closest pharmacy, which being Sunday in Italy was about a 20 minute walk away. I spent the rest of the day and night scaring all the other hostel guests by sitting in the common room decked out in University of Michigan apparel from head to toe and cursing at my computer while watching little green squares lose to our in state rivals Michigan State on ESPN Gamecast.
4. My personal L'Auberge Espagnole
Luck came through for me and I was able to score a two week rental in an apartment right on the main artery of Trastevere the next day. I was in familiar territory and I could finally do laundry. The landlord of the apartment rented out rooms to various foreigners in Rome. Some people were here studying, others teaching, some just passing through. It was an amalgamation of nationalities and languages. I slept on a small daybed in what was really a hallway, ate homemade pasta carbonara, grilled on a rooftop overlooking Rome's historical city center. I toured the Forum and Colosseum with a friend visiting from Switzerland and partied like I was on vacation for a week straight. As I pulled my suitcase to the bus stop after two weeks of stability, I was a little bit sad to say goodbye to my stationary lifestyle.
5. The impossible to find in Milan
I spent less than 24 hours in Milan on my way to Zurich. I managed to see the Duomo, Galleria Vittorio Emanuele, eat my favorite fast food sandwich (Auto Grill, in case you find yourself at an Italian rest stop sometime soon), and get so horrifically lost (always get a map from your hostel) that I was crying on the street thinking I would never find my way back. I did manage, though. And then the next morning on my way to the train station I got on the subway going the wrong way and had to haul a 60 pound suitcase (I had to carry my life around with me because I was homeless, remember) up and down two flights of stairs because the station where I got off to change directions had no functioning escalator. Milan and I are not friends.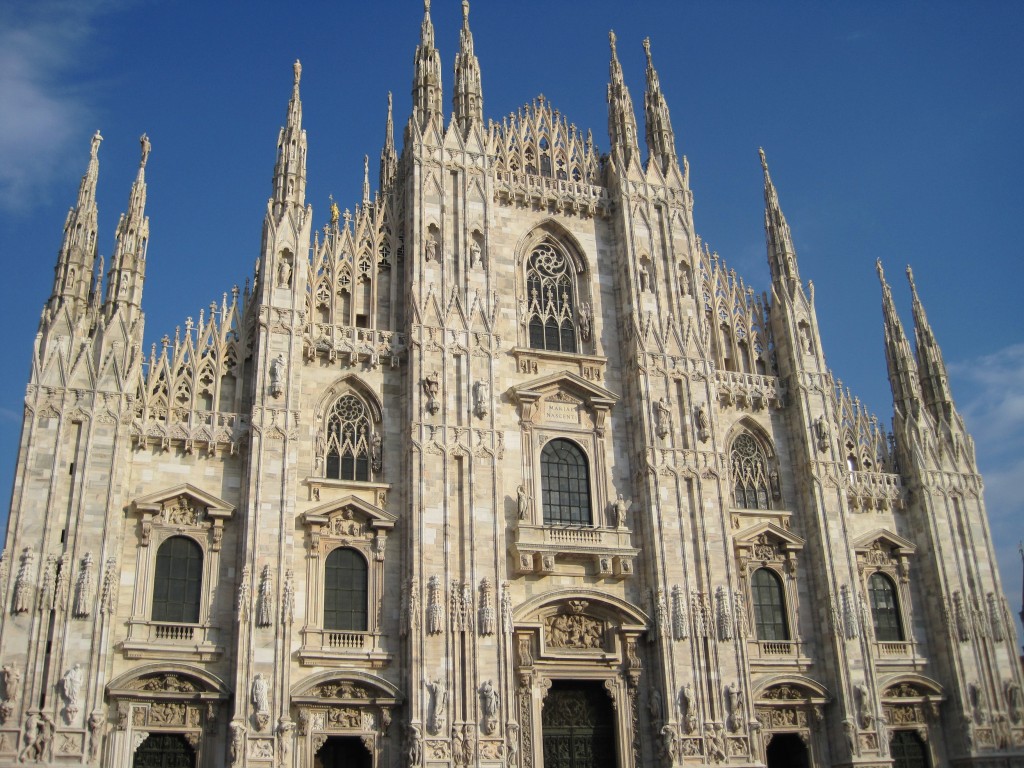 6. The Swiss basement
My friend who was an au pair in Zurich at the time and her host family were kind enough to put me up for a week. I took long walks by the lake, read a few books, wrote in my journal, and ate numerous meals at the Coop hot food bar in a futile attempt to save money in this outrageously expensive city. Her family invited me to dinner and I sat at a table where German, French, and English were spoken. I became enamored with Swiss efficiency and appreciative of the beauty of Switzerland. This was a kind of city I could live in.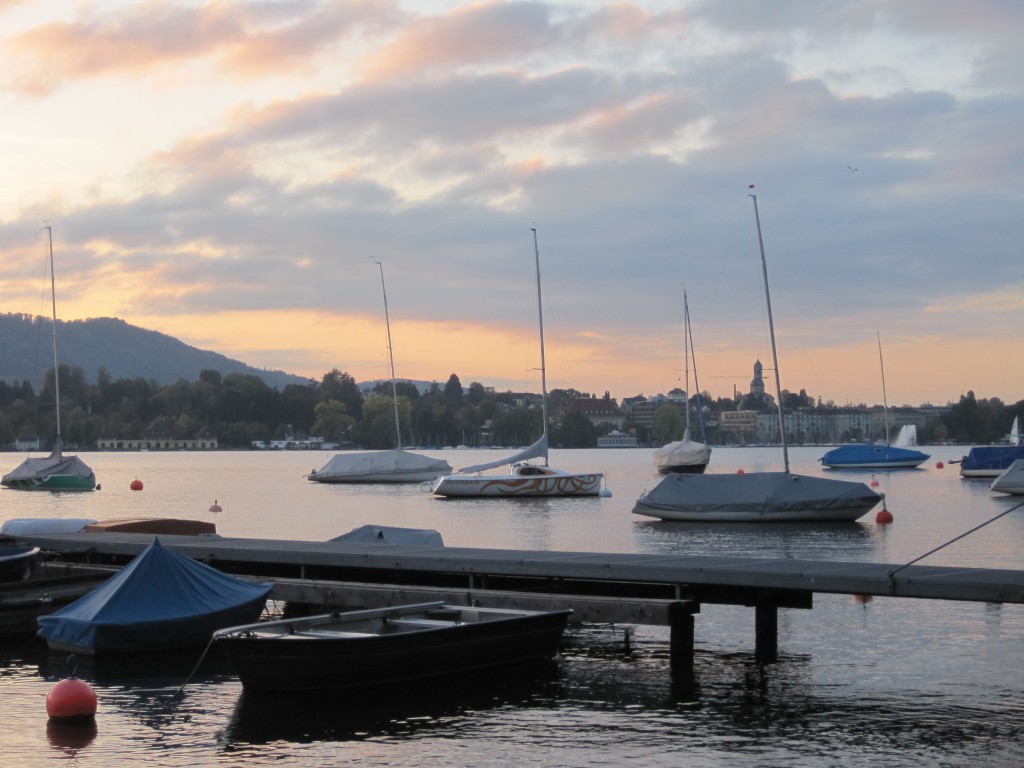 7. The Swiss hammock
I finally scheduled a firm move in date with my host family and had one last weekend of freedom. My friend and I decided to take a trip down to Luzern/Lucerne and Couch Surf. Our host was incredibly friendly and took us to his friend's birthday party immediately after we arrived. After a few too many Eichoff beers, I woke up the next morning, saw an IKEA bag, and thought I was in Sweden. The next day consisted of hungover sightseeing and more beer. We were invited that night to attend a party at a beautiful hotel held once a month. Such is an offer that is impossible to turn down so we spent the night having a spectacular time dancing away with the Swiss.
8. The empty hostel
My last night as a wanderer was spent in Lugano, Switzerland. People were speaking Italian again and trains were no longer running on time. I got lost looking for my hostel in the dark, slept alone in a creepy 12 bed dorm room, and had to steal a hand towel to dry off with after my shower.
It was time to go to my new permanent home.
Two days after arriving back in Italy and starting my new job I came down with the "super flu", more commonly known in English speaking countries as swine flu. That's what a month of homelessness gets you: a 103 degree fever and an unrelenting desire to always be on the move.
If you haven't already, please 'Like' Farsickness on Facebook and stay up to date on all my travels and posts! Your support is greatly appreciated.