Capture the Colour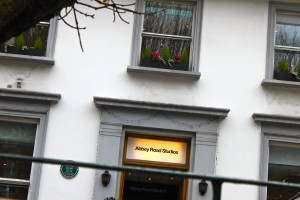 Last week I was tagged by the talented Alana Morgan of Gen Y Wanderer to take part in Travel Supermarket's photography competition, Capture the Colour. A panel of judges will be selecting the best photos in the categories of blue, green, yellow, white, and red.  Entrants choose a photo they've taken that best captures each color. Winners of the color categories will be awarded an iPad, while the overall winner will be given £2, 000 (that's over $3,000 US!) for travel! Since entries started popping up a couple of weeks ago I've been hoping to be tagged to take part in this exciting competition and was thrilled when I was.
While photography continues to frustrate the perfectionist inside of me and I'm rarely happy with my shots, here are what I consider to be my best photos for the Capture the Colour competition. 
BLUE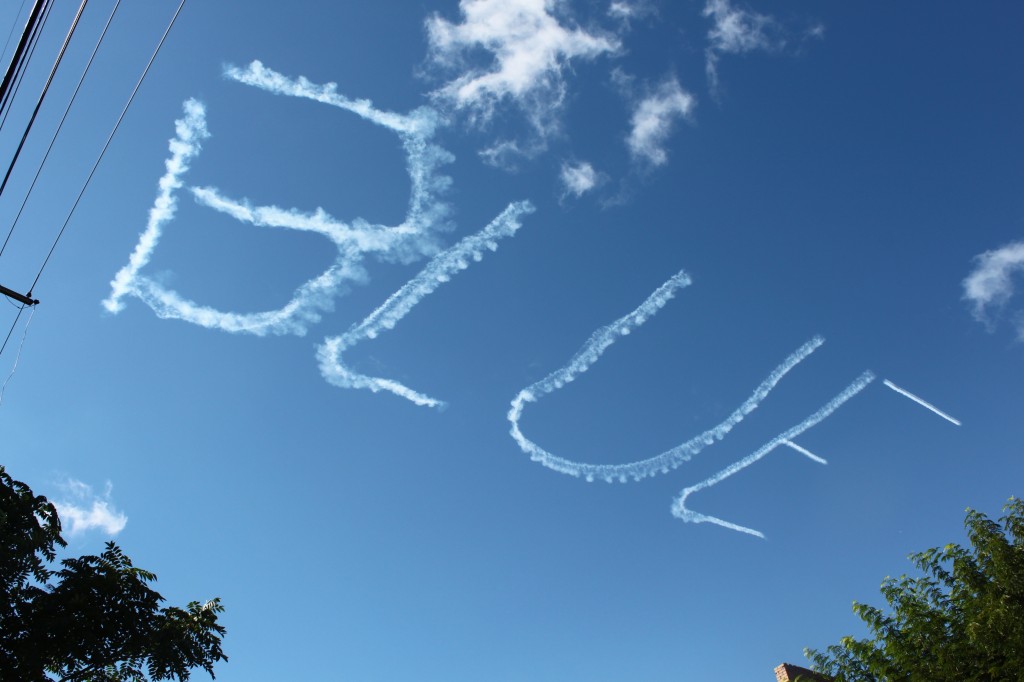 Blue was by far the most difficult for me. As I combed through my photo library it seemed that every photo with a hint of blue was either sea or sky, which I didn't want. Now, you're probably confused considering I ended up with a photo of the sky as my submission, but there's a reason. I decided to go with what blue means to me. As a University of Michigan graduate whenever I hear the word "blue" I automatically add a "go" before it in my mind. This photo was taken in Ann Arbor before a football game and I'm sure tens of thousands were screaming "Go Blue!" as this photo was taken.
GREEN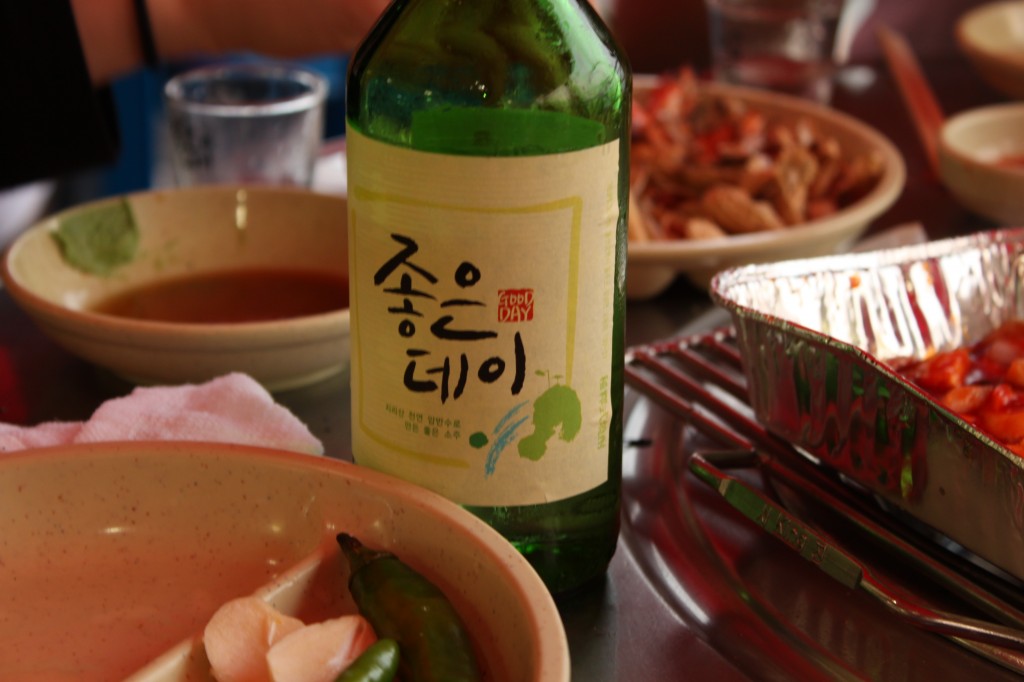 In Korea a green bottle means one thing- soju. This clear alcohol usually made from rice was recently named the best selling liquor in the world. From the amount I've seen consumed here over the past 18 months, I'm not surprised. This photo, taken at a clam bake in Busan, is of the city's own brand of soju. If you're in Korea and you see something green in the ground, it's probably not grass or leaves, it's a broken bottle of soju.
YELLOW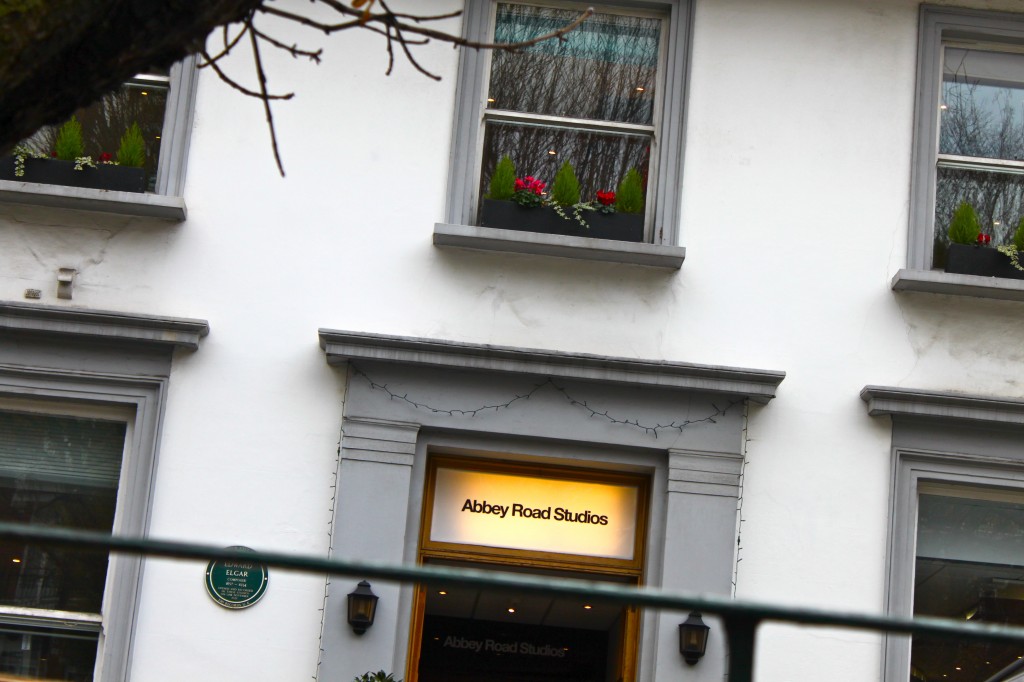 I'm a huge Beatles fan and when I went to London in 2010 I knew a trip to Abbey Road was in order. I'd already taken the grand Beatles tour in Liverpool and Abbey Road was the last meccas of the Beatles left for me to see. I love how the simple sign glows slightly yellow against the white and grey exterior of a place where so much greatness happened.
WHITE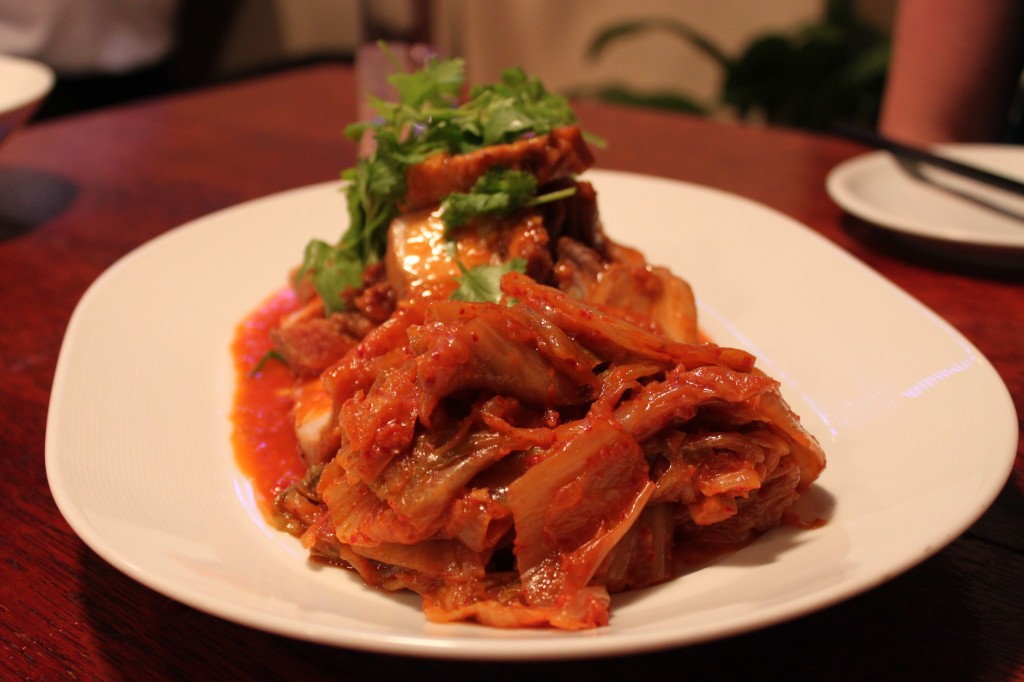 I have a lot of photos of things that are white but it wasn't until I got to this picture (of the Million Won Samgyeopsal and Fried Aged Kimchi from Star Chef in Seoul) that I realized the most important white object in my life. Plates. It's been mentioned many times before, but I love to eat and a clean white plate, ubiquitous around the world, that lets the colors of the food pop gets me excited. And hungry.
RED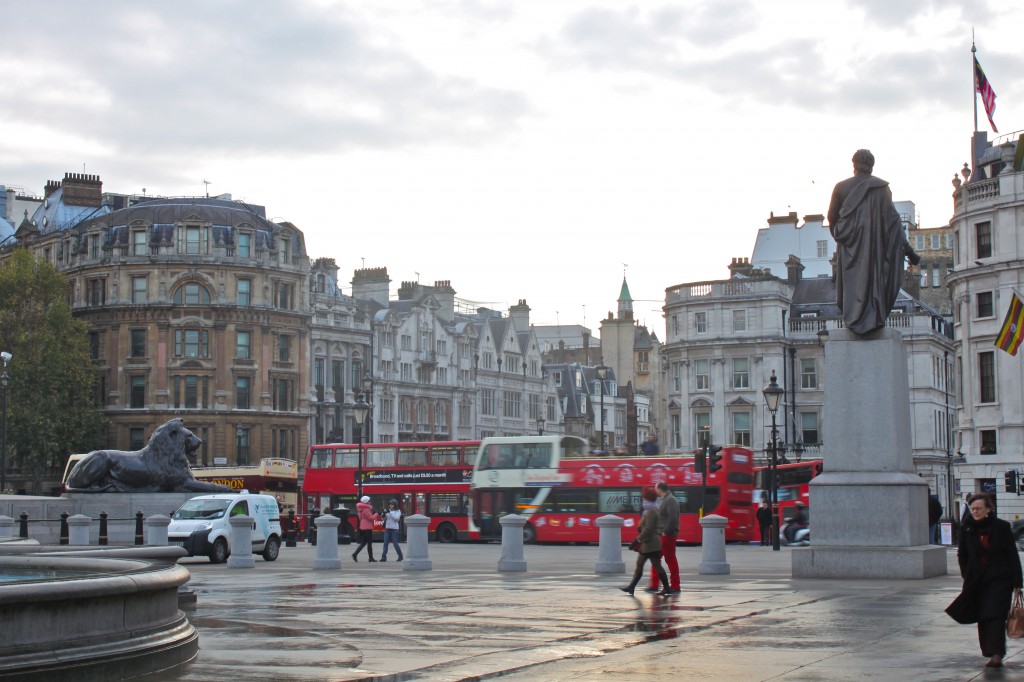 Though they aren't completely in focus, I love the way the red of London's historical double decker buses pop out against the grey sky and plainly colored buildings near Trafalgar Square.
I now nominate these five amazing bloggers to give this challenge a try:
Tom @ Waegook Tom
Edna @ Expat Edna
Lauren @ Lateral Movements
Sheryll @ The Wanderlust Project 
Devan @ My Korea Quest 
What is your favorite photo of the bunch? 
If you haven't already, please 'Like' Farsickness on Facebook and stay up to date on all my travels and posts! Your support is greatly appreciated.